Enrich Your Listening Experience with The HTC One (M8) Harman/Kardon Edition
As most of you know, I am a Sprint Ambassador and I will be sharing my experiences testing various Sprint devices and service options over the course of the year! I am so excited about this and can't wait to share everything I experience and learn, with you all! I hope you also enjoyed the Sprint giveaway last month! That was lots of fun!
With Summer coming at full speed, there are lots of traveling and fun things coming up, right? I know we love to travel to the beach, go camping and go on some fun road trips! I can't believe summer will be here soon! Yay!
*This post includes my affiliate link
HTC One (M8) Harman/Kardon Edition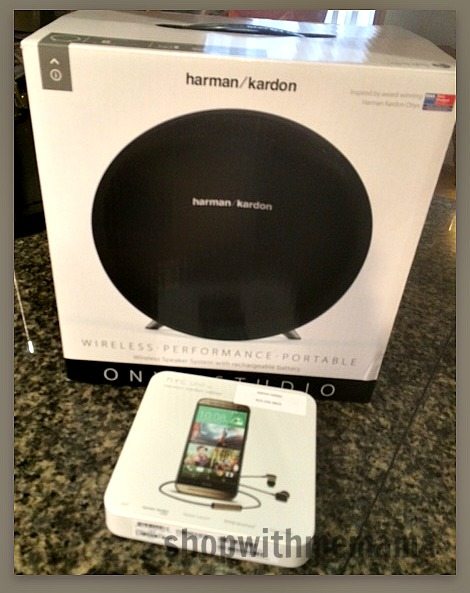 With long road trips, you will need to be able to stay busy and if you have kids, you need to be sure they will stay plenty busy too! Of course, there are many ways to do that, like singing songs, playing games in the car, or just chit-chat.
But, there WILL come a time when everyone in that car will want to just 'zone out' and have some quiet time! That is where devices like phones and tablets come in handy, or movies!
We received the HTC One (M8) Harman/Kardon Edition smartphone and the Harman Kardon Onyx Studio speaker to check out and see what we think of them!
My first thought, when opening the box for the HTC One (M8) was that it was really nice and sleek looking. I wanted to pick it up and touch it!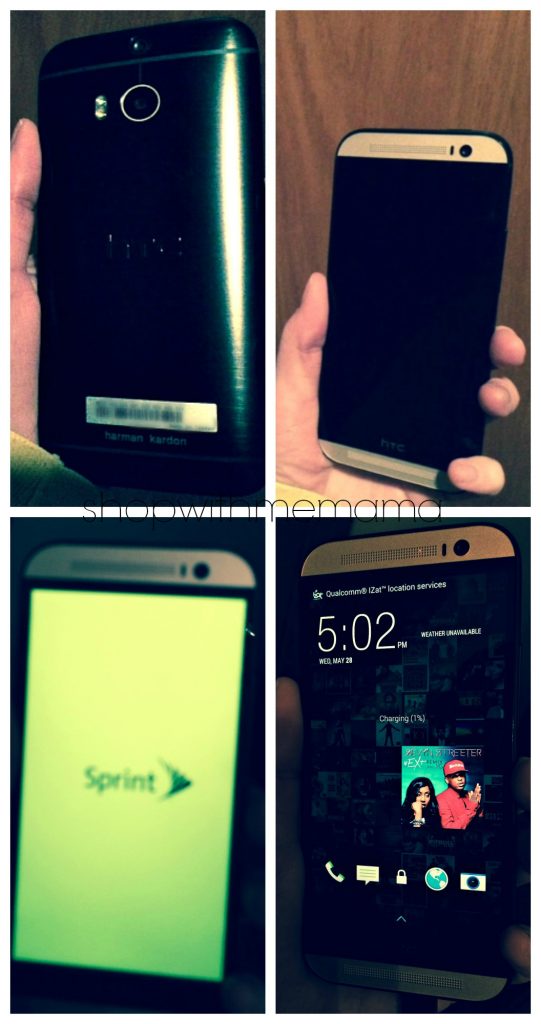 It is beautifully crafted and we are loving it so far! My hubby snagged this up super fast! He was looking for a good device to play all of his music and when he heard what this could do, he was really hooked on it.
The HTC One (M8) provides you with a music experience unlike any other! With revolutionary technology that restores all types of compressed digital music and provides a more life-like headphone listening experience, my hubby could not put it down for a good hour or so!
My hubby now brings this EVERYWHERE with him. When he mows the lawn, when he is just relaxing on the couch, and when he is traveling in his car. He actually prefers it over the radio in his car.
He says that the sound is crisp and clear and so much better than traditional radio. Hubs also love that he has access to Spotify's catalog of more than 20 million songs (how awesome is that?!).
Spotify allows him to play his music on demand. He can also create playlists, check out new music, and share tracks with me and the kids! Now we will always be entertained on long car rides! Who doesn't love music? We do!
My favorite part of the HTC One (M8) Harman/Kardon Edition is the 5-inch Full HD screen AND of course, the Duo Camera with instant capture! Love the camera, it takes really good pictures, even better than my iPhone. It is simple to use and I am really liking it!


Now the HTC One (M8) is fine on its own, but when you pair it up with the Harman Kardon Onyx Studio speaker, you REALLY get an awesome experience!
The music is crystal clear and crisp! It sounds so good! This is really all we need in our living room anymore. It sounds so good, why would we need anything else?
It connects wirelessly to your favorite Bluetooth® devices! It is the ultimate sound companion to all your smart Bluetooth® enabled devices. It is also nice looking, so it looks good wherever we put it!
So, what are your thoughts on the HTC One (M8) Harman/Kardon Editon? Do you own it? Are you planning on owning it? Tell me!!