Everything about eos from their ingredients to their unique packaging is so wonderful! I contacted eos in hopes of reviewing for them. They said yes, and so I was very happy! I received the eos Lip Balm and eos Shaving Cream to review.
The packaging is truly, unique. I love it! Easy to hold and soft and smooth feeling in my hands (the packaging). I received the lip balm in honeysuckle honeydew!! The lip balm is in a round, soft, and smooth container.
eos Shaving Cream and Lip Balm Review!
The eos Shave Cream is dreamy. Oh. My. Goodness. I LOVE LOVE LOVE the scent of the shaving cream that I received. It is called Lavender Jasmine, and it is just seriously one of the best scents I have ever put onto my skin.
The Shave Cream is very creamy, it does not lather or foam up, but goes on like a lotion, completely. It provides a very smooth shave and leaves my legs soft, smooth and smelling oh so nice! Think clean laundry scent!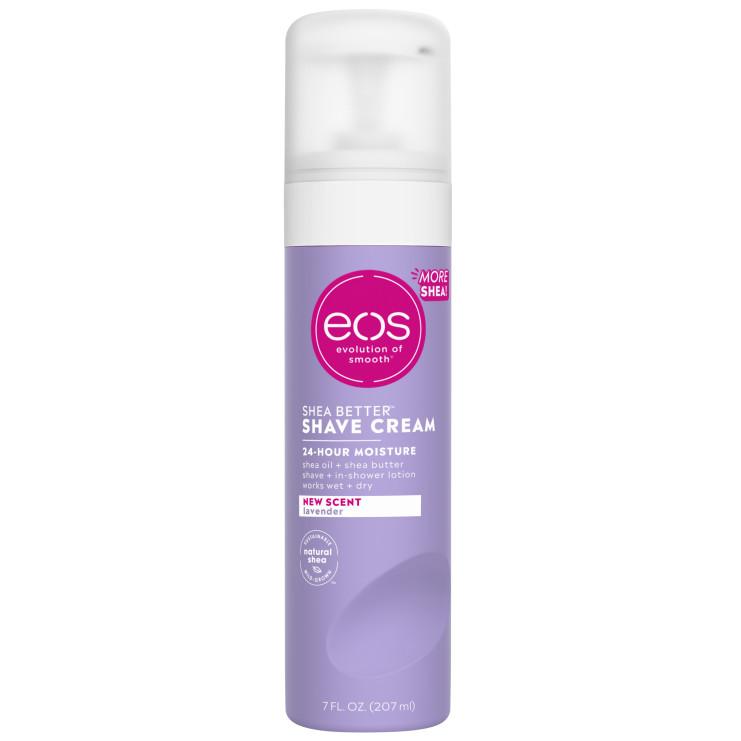 This is a Rich, non-foaming eos shave cream and it is packed with natural conditioning oils, shea butter and antioxidant vitamins E and C that will provide 24 hours of moisture. It's so moisturizing, you can shave wet or dry. Plus, it's enriched with skin protectants to help prevent nicks and razor bumps!
> Instant moisture shea oil + lasting protection shea butter
> Shave + in-shower lotion – rinse off or leave on for awesomely smooth skin
> Derma-Tested & Hypoallergenic
> Not tested on animals
> Made with sustainable natural shea
Is it bad to say that I also use this as body lotion on my body? LOL, because I DO! I am not sure if you are supposed to, but I do, and I have not noticed anything different from other body lotions, so I will continue to shave AND moisturize with this wonderful Shave Cream! So glad that I found it 🙂
eos Lip Balm!
You just unscrew the lid and inside is a round mound of the most deliciously scented and moisturized lip balm ever, just waiting to be put on your lips! This lip balm not only has a unique container it comes in, but it is also just a wonderful lip balm. It keeps my lips very moisturized throughout the day and they taste kind of good too 🙂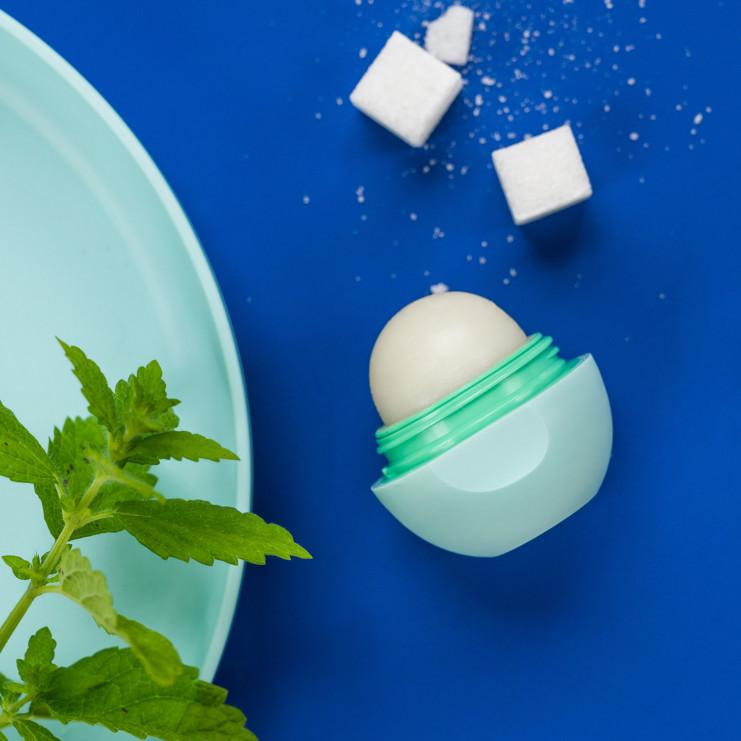 Lip Balm Features:
Long-lasting moisture
Shea butter & vitamin E
Smoothes on clear
New smooth sphere precisely glides on to lips
Twist-off top
Gluten-free
Paraben-free
Petrolatum-free
Phthalate-free
eos lip balm is 95% organic, 100% natural, and paraben and petrolatum free. Packed with antioxidant-rich vitamin E, soothing shea butter and jojoba oil, eos keeps your lips moist, soft and sensationally smooth.
I sure am enjoying my eos shaving cream and lip balm! They have a huge selection of skincare products, so go and check eos out today! Yay!
Buy It!
You can purchase the wonderful eos products, on Amazon.com.