Establish a Lifetime of Great Oral Health for Your Kids! Do you have a child or care for one? If you do, you know that brushing their teeth is often times, not very fun for you or the child. I have to remind my kids EVERY day, TWICE a day, to brush their teeth. They are usually pretty good about it now, but when they were younger, not-so-much.
*This post includes my affiliate links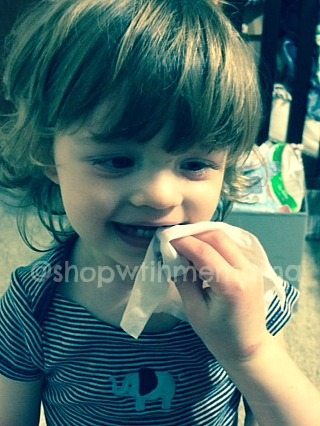 Establish a Lifetime of Great Oral Health for Your Kids
With Baby Buddy Oral Care products, it is easier than ever to help establish a lifetime of great oral health care for your kids! They have great products to allow your kids to really clean their teeth good and it will give you a sigh of relief!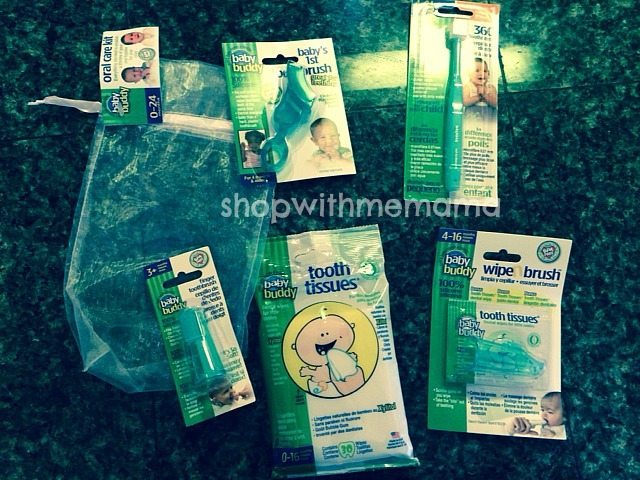 I received some products from Baby Buddy Oral Care for my toddler. He has almost all of his teeth now. I have been brushing his teeth since he had only one, so he is used to me getting in his mouth and brushing. He does put up a fight though, so I have to make it fun for him by singing silly songs are dancing up a storm. Hey, whatever works.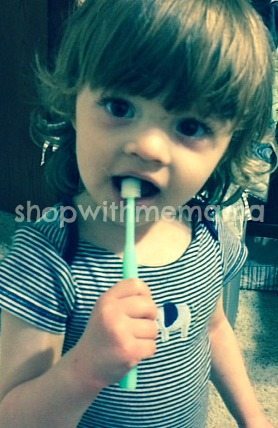 I received the following Oral Health for Your Kids Products:
Tooth Tissues Dental Wipes
: Which are really good to wipe your baby's teeth, gums and lips with. I put this in my purse and carry them with us on the road so that I can quickly clean my toddler's teeth. Love these.
Finger Toothbrush: This is good for your really little ones. I used something similar on my new baby's gums before they had teeth. They loved the feeling of it because it felt like a little massage on their gums.
Wipe n Brush: These are supposed to soothe baby's gums and help take the bite out of teething. I think I will gift these to my sister-in-law who has a teething tot!
Baby Buddy Baby's 1st Toothbrush
: This is a toothbrush that babies can easily hold and control, so they can brush their own teeth. My toddler likes this because he feels like he is in control even if I go over his teeth again with a toothbrush.
360 Toothbrush: I thought this was really interesting. This toothbrush is an all-around toothbrush so it makes brushing your child's teeth, super easy to do because there are brushes all around. Circular bristle rings are made with a patented technology to keep them in place and spacing washers between the bristle layers make it more effective to remove plaque and keep the brush clean.
Did You Know???
With February marking the National Children's Dental Health Month, we wanted to remind you of the importance of good oral care habits! Taking care of those little teeth at an early age is critical, because…
• 42% of children 2 to 11 years have had cavities in their primary teeth.
• 23% of children 2 to 11 years have untreated cavities.
• 1.6 and 3.6 are the average numbers of decayed primary teeth and decayed primary surfaces for children 2 to 11 years. (*)
These statistics indicate how vulnerable kids' teeth are and should be taken care of promptly both at home and by a licensed dentist. Neglecting your kids' oral health at a primary age could lead to a lifetime struggle with self-confidence. Consider misaligned teeth, decayed teeth, or discolored teeth, to mention a few as consequences of neglected dental health care.
Top-notch dentist clinics such as Brookpointe Dental have the resources and technology to tackle all dental issues your young ones might be battling. The dental clinic prioritizes personal, lasting relationships with its patients and is excellent in family-based dental services. Additionally, the dental clinic offers a gentle approach that relaxes your kids, washing away fear and anxiety.
So, when you're searching for a dental clinic to take your kids to, bear in mind a clinic with the latest technology as dentistry tends to change every couple of years, one that welcomes kids and offers customized dental care.
What about Baby Buddy?
No need to worry – Baby Buddy is there every step of the way, offering parents and caregivers everything they need to establish a lifetime of great oral health for their children!
Buy
You can purchase the Baby Oral Care Products
online at http://www.compacind.com/.