In this post, we will talk about eye area skincare and why it is important for women over 40 to start using it. We all know that skincare changes as we move through different cycles of life. Much like many other things that change as we grow older (and wiser), our skincare products should change too.
Since the skin around our eyes is especially sensitive (and a lot thinner), it is often the first area on our face that begins to show signs of aging.
This is an area that we need to pay particular attention to when moving into our forties and beyond. If you need some help figuring out what the right products and skincare steps are for you, we've got you covered!
Eye Spy: Eye Area Skincare for Women Over 40 (And Beyond)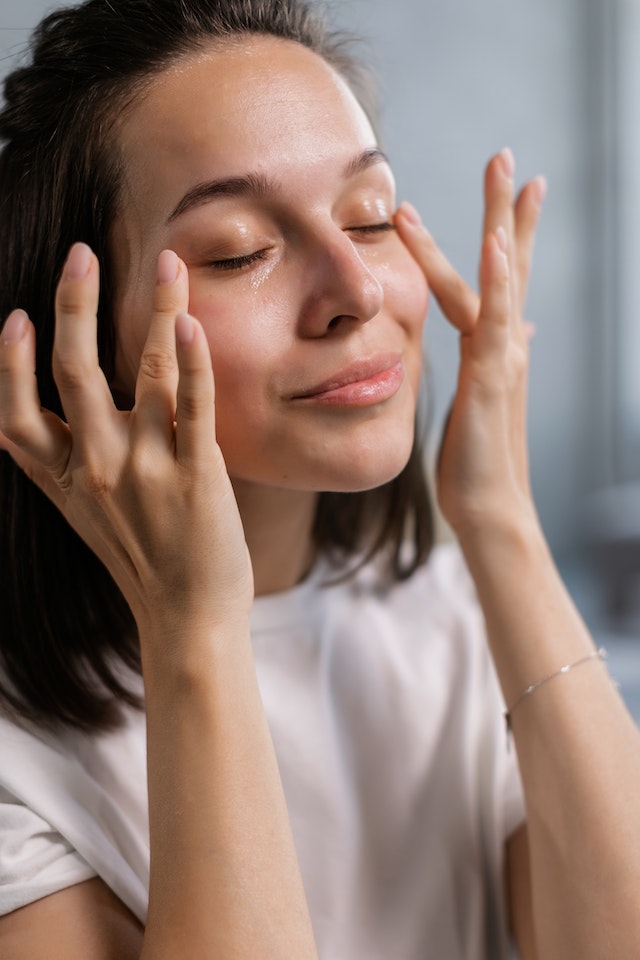 Eye Cream
Let's be clear about one thing: it's not ever a good idea to use your face cream as an eye cream. The skin on these different parts of the face is built differently and has different requirements, especially as we age.
You need to choose a dedicated eye lift cream that contains ingredients to help fight the signs of aging like wrinkles, crow's feet, dark circles, puffiness, and loose-looking skin.
You don't need to arm yourself with a battalion of products: one really good cream will do. You'll need to ask yourself what you need from your eye cream.
We recommend choosing one that offers most of the following:
*Visible smoothing of wrinkles and fine lines
*Minimizes the appearance of dark circles
*Enhances both brows and lashes
*Is suitable for sensitive skin and suitable for those who wear contact lenses (this will mean that the cream is as mellow and comfortable to use as possible).
The key to choosing the right one is ensuring that your top choice contains effective ingredients that work well when combined. Ingredients of natural origin are preferable, so choose a product with as many natural ingredients as possible.
Select An Eye Cream That Contains:
Organic Harungana Extract: A natural retinol substitute that visibly firms the fine skin around your eyes.

Cassie Flower Wax: This ingredient visibly tightens, firms, and immediately smooths skin.

Caffeine/ Horse Chestnut/ Albizia/ Guarana Extract: These ingredients act in tandem to visibly minimize puffiness and pep up tired-looking skin for a visibly more youthful appearance.
The best eye creams are the lightweight ones that melt easily and completely into the skin and replenish and show results as quickly as possible.
Remember: your eye cream prepares your skin for any makeup you might want to put on that area: primer, SPF, concealer, eyeshadow, liner, or mascara will all sit on top of your eye cream.
If your eye cream is too thick and doesn't smooth into your skin, your makeup may smudge while you're wearing it, and no one likes panda eyes.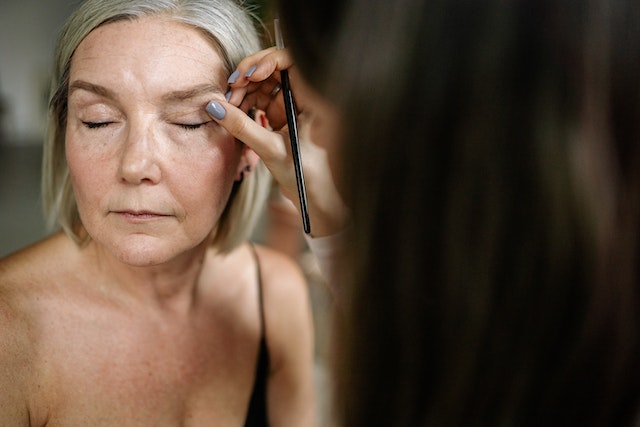 An excellent way to sort the wheat from the chaff when it comes to which products work and which don't is to look out for reviews or yearly beauty awards in your favorite online and physical beauty and lifestyle publications. Choose creams that have been tried and tested by trustworthy sources: award-winning products are always a good bet.
Skincare Routine
Now that you know what a good eye cream should offer and what the best ingredients are to look for, we can discuss how you should apply this cream and what you should do for the skin around your eyes to maintain it as well as possible.
First and foremost, stick to your eye cream choice and use it daily. If you have chosen a day and night cream, use these respectively.
If you have opted for one cream instead of two, use it every morning and every night without fail. Consistency is the key to well-maintained, youthful-looking skin!
According to dermatologists, the best way to apply your eye cream is to dab a small amount onto the finger with the lightest touch (usually the ring finger or pinkie).
Next, tap the cream onto the skin around your eyes in an oval shape. Tap your fingers over the cream and all around your eyes over and over until the cream is evenly applied and patted down into the skin.
Never smear because a smearing action pulls at the delicate skin and eventually contributes to thin, stretched-looking skin.
Another excellent tool in your regimen is a gua-sha for delicate skin around your eyes. This, too, comes from ancient Chinese beauty traditions and is used to help shade the face by smoothing the product into the skin in specific repetitive patterns.
Find a gua-sha routine that's gentle on the eyes, and use your gua-sha daily to help ease the product into the skin, shape the area around the eye, and minimize puffiness. Be gentle and follow the instructions carefully for best results.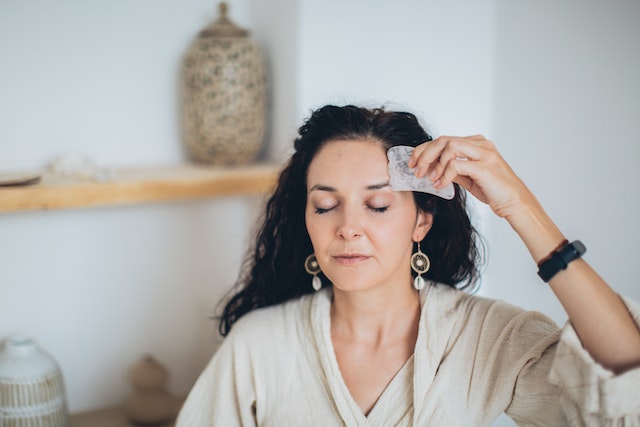 Lastly, never leave your eye area out when applying SPF. The skin around your eyes is particularly fine and requires protection from the sun's harsh rays just as much as the rest of your face does!
Our advice about the ingredients your products should contain, how to apply these products, and how to maintain the skin around your eye will prepare you for stepping onto a new, exciting decade in your life.
Taking care of your skin should be part of your daily self-care, and it can be easy if you stay consistent. Here's to happy, healthy skin at every age.