Getting youngsters out of the house and into nature has never been more crucial or enjoyable. It's time to inject humor into creative endeavors and physical health in today's society dominated by screens. This topic will guide you through many enjoyable and engaging outdoor games for kids.
These games are more than simply entertaining; they're the ideal counterbalance to the digital distractions of the current era. They're designed to promote health, fitness, and creativity.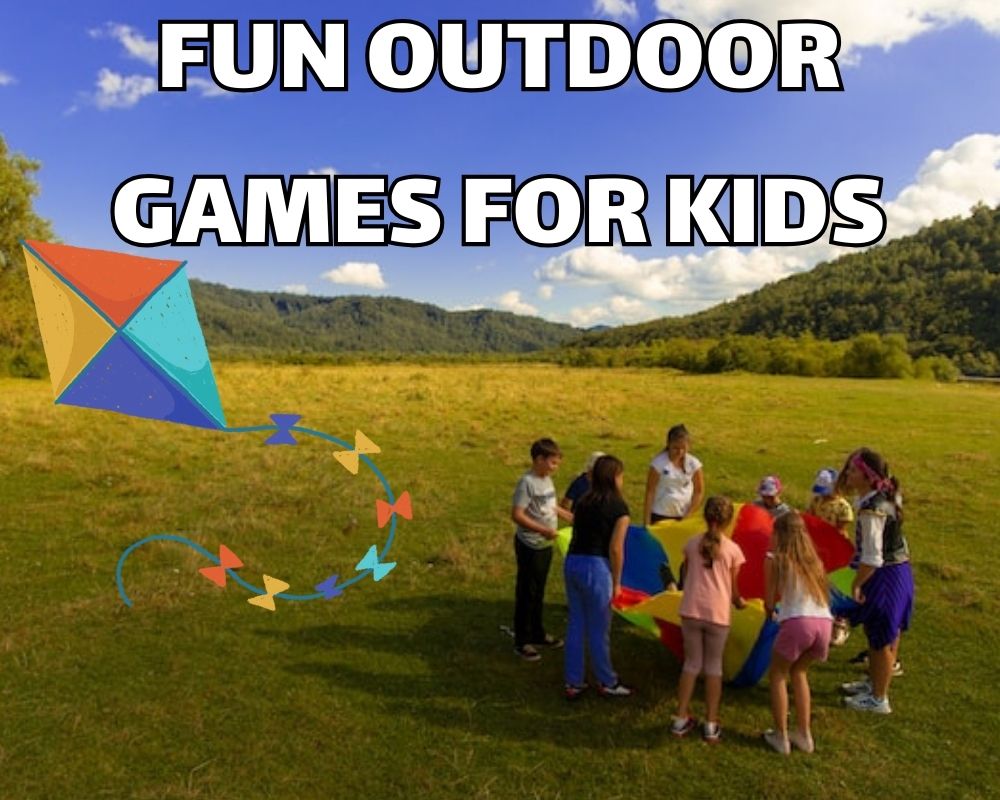 Fun Outdoor Games for Kids to Foster Physical Fitness and Creativity
So, let's put on some sunscreen, lace up those sneakers, and explore the world of outdoor experiences. Here are some excellent outdoor games for kids that are both fun and healthy:
Backyard Obstacle Course
If you've got a decent-sized yard, setting up an obstacle course is the perfect way to get your kids off the couch and active. You can customize it to suit any age or activity level.
Start with simple exercises like hopping over hula hoops or running between cones. You can incorporate monkey bars to test their strength and agility to add more challenge.
So, if you've got a few minutes to spare, why not check out monkey bars and get creative with your obstacle course? With enough practice, your kids will soon challenge you to a competition.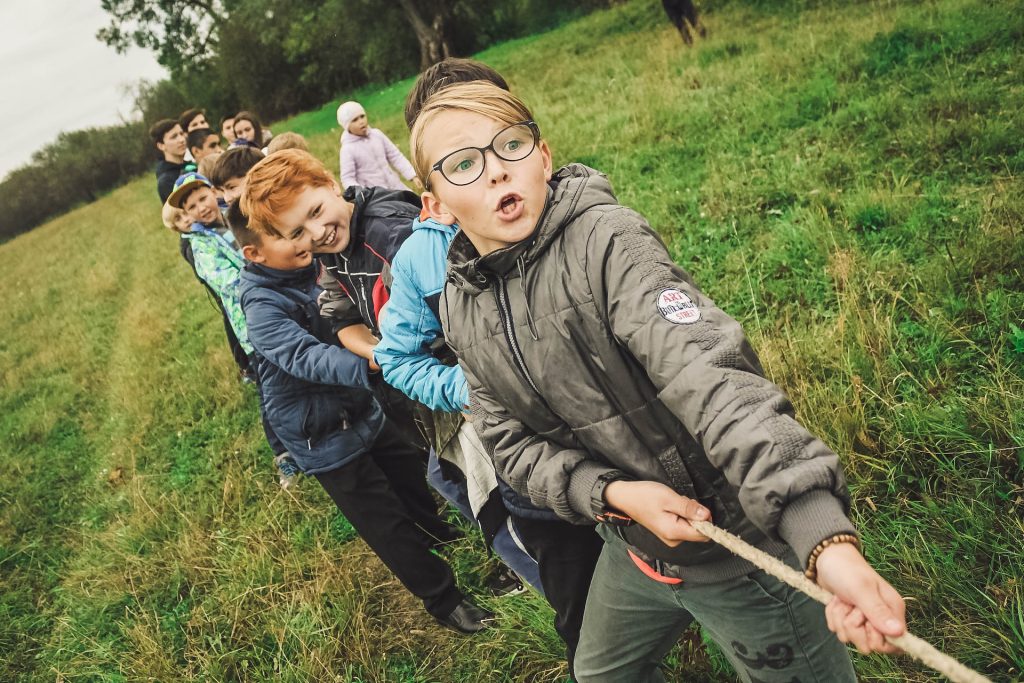 Nature Scavenger Hunt
Nature scavenger hunts are a wonderful way to promote creativity and exploration in kids. You only need a list of items to find, such as feathers, leaves, or rocks. Have your children search the yard for the items and check them off once they've found them.
For example, a perfectly spiraled leaf or a stone with an unusual shape are examples of natural objects that can get you extra points.
Kids of all ages will treasure this activity, which teaches them to take in and appreciate their natural surroundings. Therefore, venture outside and discover it.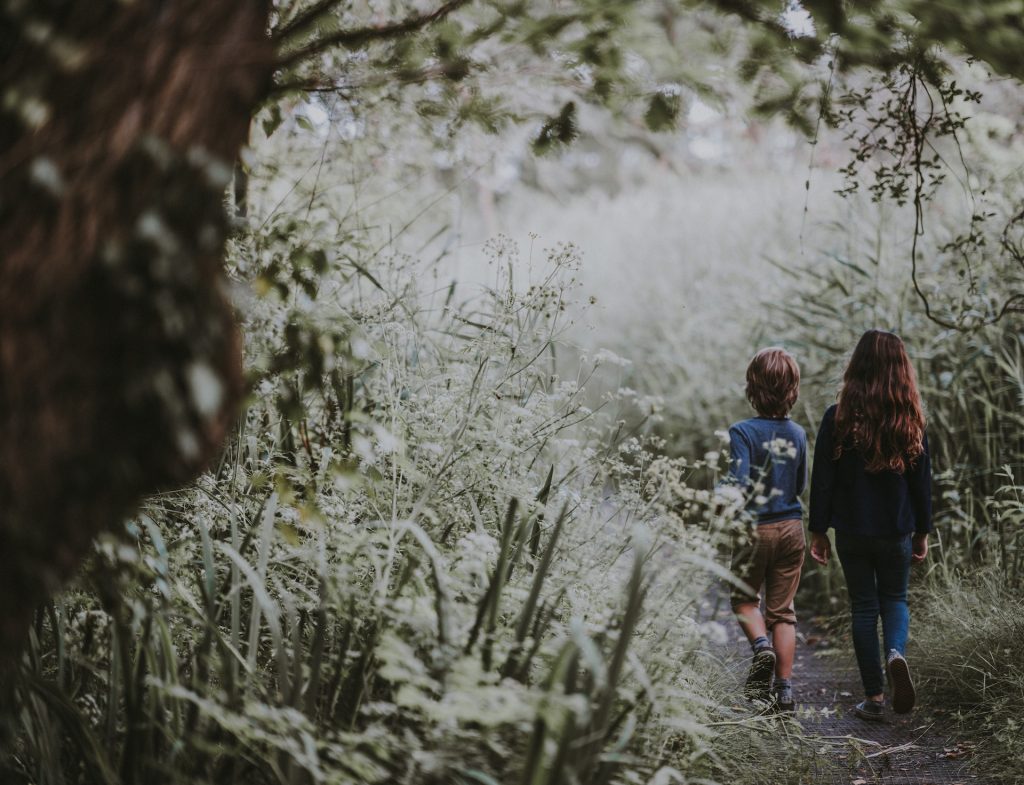 Sidewalk Chalk Art Contest
If your kids love art, they'll love creating sidewalk chalk art. It's a great way to express creativity and bring out their inner artist.
Start by giving each child a box of assorted colored chalk and have them draw whatever comes into mind on the sidewalk or driveway. Once they've finished, you can judge the entries and declare a winner.
This fun, outdoor activity encourages children to explore their creative side and have a bit of friendly competition. They can turn the sidewalk or driveway into an outdoor art gallery with a bit of imagination.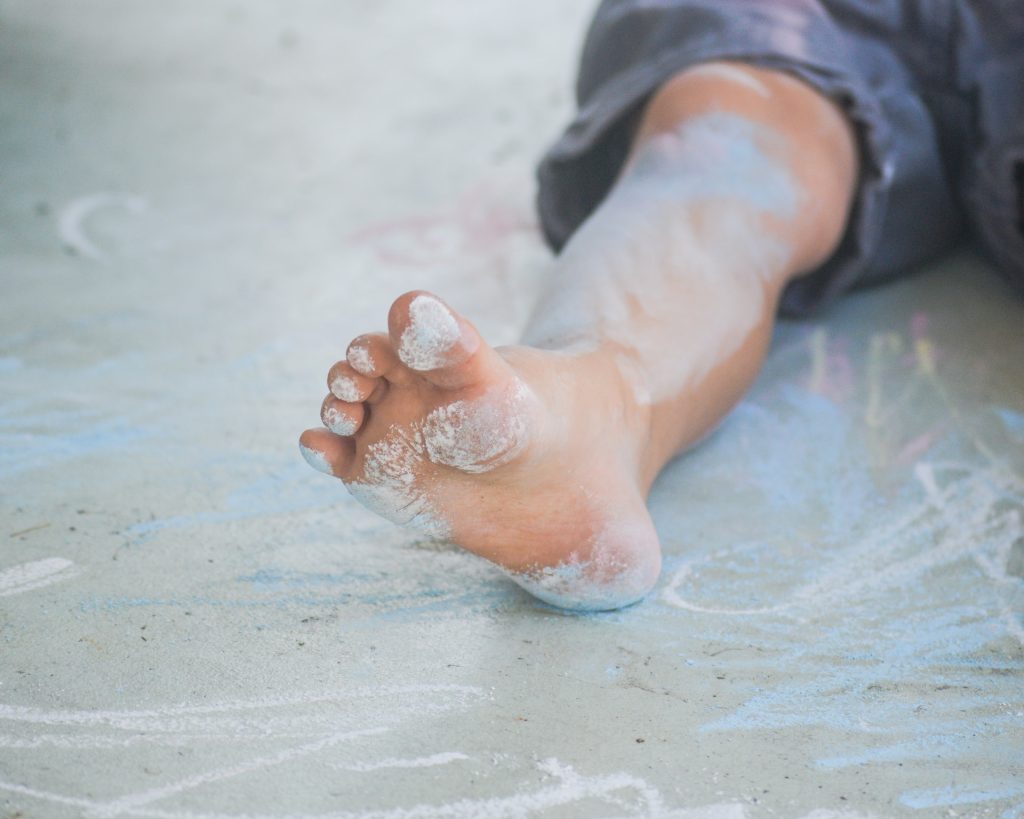 Water Balloon Catch
Water balloon catch is an easy game that all ages can enjoy. All you need is some water-filled balloons, which you then toss back and forth between players. The player who ends up catching the most balloons wins.
This game is a great way to promote physical fitness among kids while having fun. The balloons also help keep them cool during summer and provide some sweet relief from the heat.
Plus, it can be recreated indoors or outdoors with enough space. So, grab some balloons and soak in the fun.
Flashlight Tag
Flashlight tag is a variation of the classic game of tag but played in the dark. Players will need flashlights and enough space to move around, such as a backyard or a park with plenty of trees and bushes.
Each player gets their flashlight and will be "it" until they catch another player using their light beam. The last person standing wins the game.
This is a fun approach to get kids moving and encourage physical health and being quite effective. Additionally, teaching kids how to cooperate to win the game fosters team-building abilities.
Garden Bowling
Garden bowling is a simple game that requires very little prep. All you need is some plastic bottles filled with sand (beans, rice, or anything else that's small and heavy).
Then, arrange them all in a triangle shape at one end of the garden, like regular bowling pins. At the other end of the garden, have your kids take turns rolling balls towards the pins and record their scores like regular bowling.
This game is great for teaching kids about cause and effect and a fun way to get them moving around. So, don't hesitate to set up those pins and let the bowling party begin.
Final Thoughts
Outdoor games offer more than just fun for kids; they are a gateway to physical fitness and a storehouse of creativity. So, let's leave the screens behind and get our little ones outside, playing, inventing, and exploring.
Because when it comes to children's development, playtime is never just playtime—it's an adventure into the world of growth and imagination. Have fun!
I hope you enjoyed my post about Fun Outdoor Games for Kids to Foster Physical Fitness and Creativity. What activities and fun things do you and your kids enjoy doing outdoors? Let me know in the comments below!