I am always doing the same thing at breakfast time, scrambled eggs with cheese and toast. My poor kids really get tired of it, but I am happy that they are getting a good breakfast! But sometimes it just needs to be mixed up a bit! So, I decided to do German Pancakes today. I have done them in the past, but according to my hubby and kids, not often enough! They LOVE them! Especially with all the goodies, my hubby puts on them, geesh!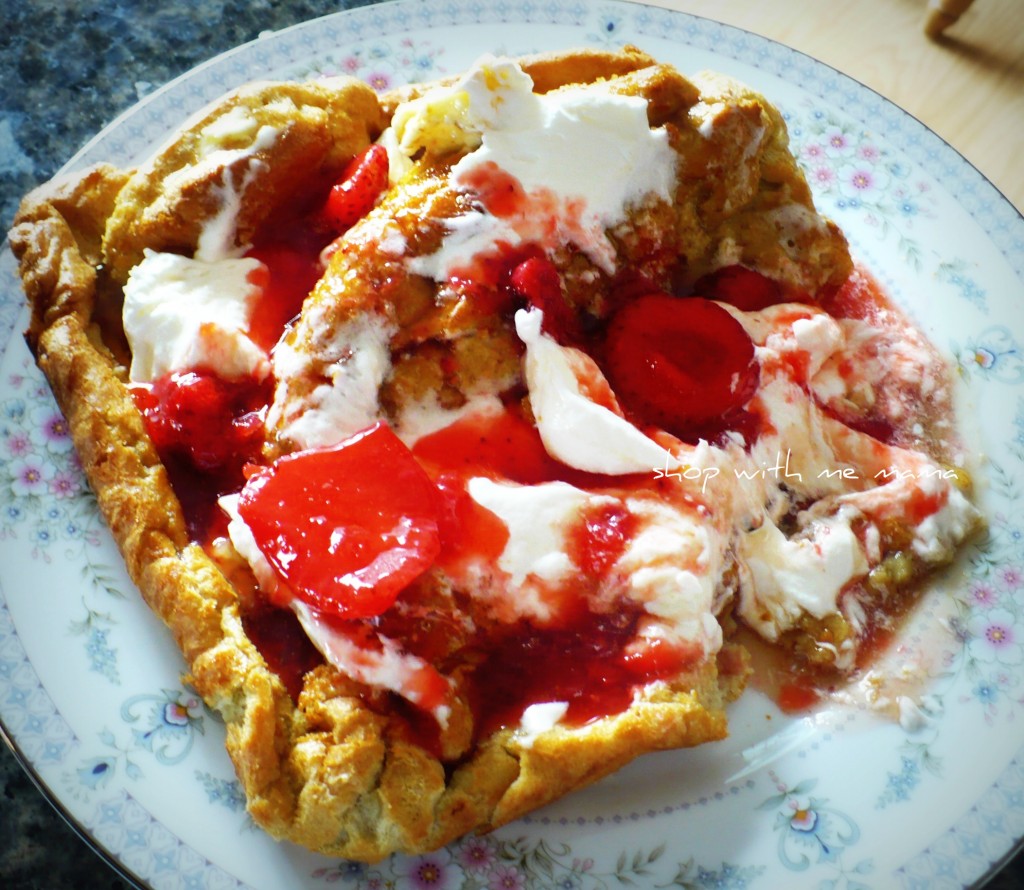 Recipe (this will serve 4-6 people)
Note* I divide the mixture up into two parts and cook separately so my hubby gets his own and my kids get to share their own. I don't do breakfast, so me not included in this 🙂
6 eggs are beaten to death
1 cup of flour
1/2 cup of milk
1/2 teaspoon of cinnamon
1/2 teaspoon of vanilla extract (I never measure so I guess )
beat the heck out of it all until smooth and frothy
pour it into a shallow baking metal skillet or a glass baking dish 9×9 (what I use)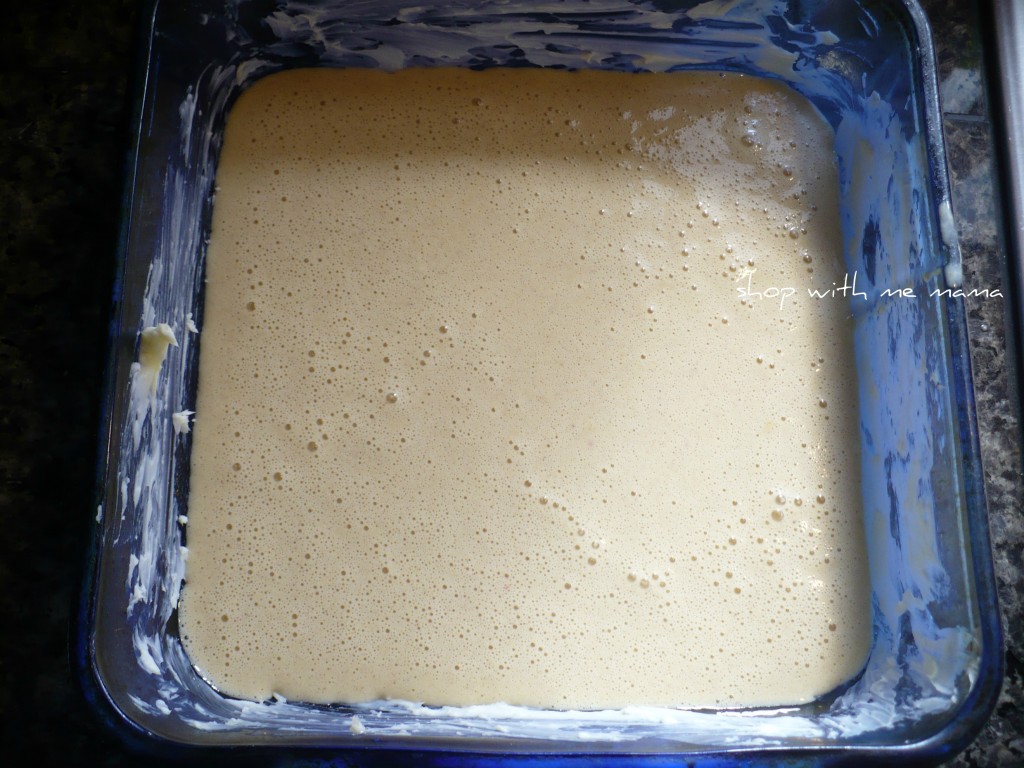 Put it into the oven that was preheated (btw) at 450 degrees. Set the timer for 22 minutes and go and blog for a few. Then when you hear the timer go off, get your butt off of the computer and put the following on the German pancake: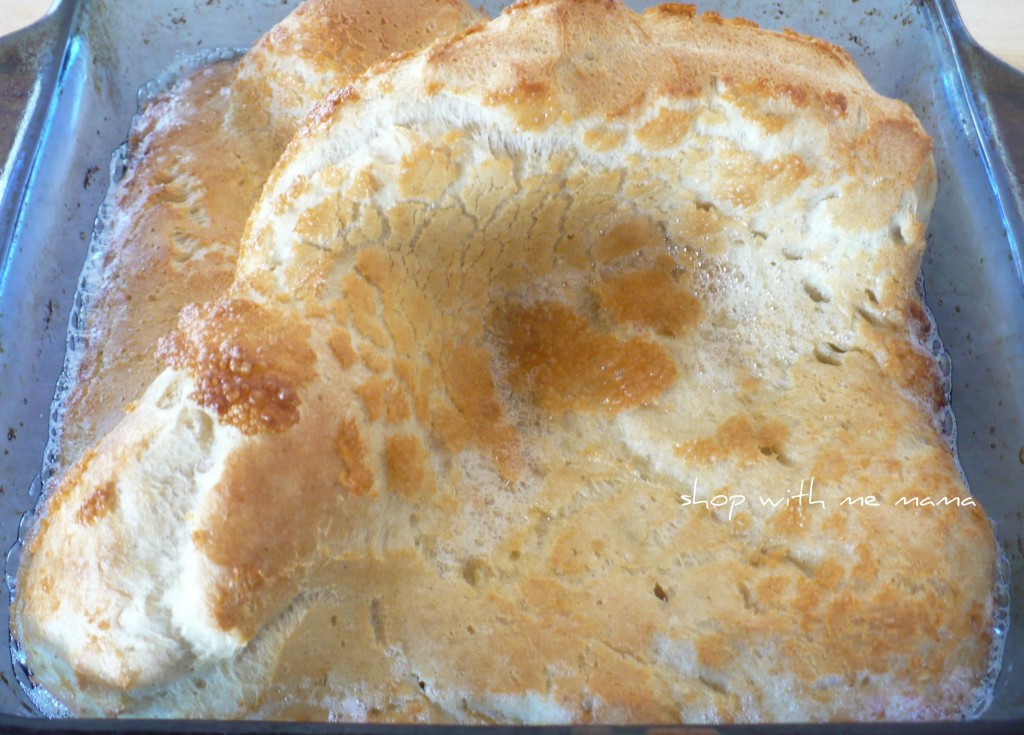 fresh strawberries
syrup
butter (lots of it)
powdered sugar
and whatever else you love!
What recipes or things does your family eat in the morning? I am always looking for new things!