*This post is part of a sponsored campaign with Excedrin® and MomSelect. All thoughts and opinions are my own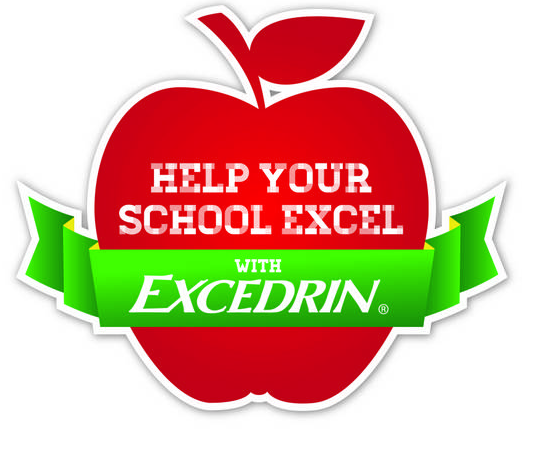 Well, all the kids are back to school! At first I was sad, but now I am enjoying the time with my little one! The house is sooo quiet and I get a lot done! Hmmm, this is kind of nice…
But, with the hectic schedules of back to school comes the headaches and I get PLENTY of headaches. I actually get at least one a day, pretty sad huh? It sucks, but good thing I have Excedrin to help with those headaches.
Did you know that 44% of parents say they expect to get a headache during the back to school season (according to a recent survey by the makers of Excedrin)? Or did you know that more than one-third of parents say that getting themselves and their children back on schedule for the school season, is at the top of their list of things that might cause their headaches? Ya, I can see that happening!!!!! Blah.
Did you also know that a large majority of parents (me included!) think that their schools are in need of new or upgraded supplies?? I know my son and daughter's school certainly could use an upgrade on supplies like computers, books and more, so this is no surprise to me..
So, how can YOU help? Well for starters, with every purchase of Excedrin, you can enter for a chance to win $10,000 for YOUR child's school!!!! Now I bet I have your attention! 😉
To enter the "Help Your School Excel with Excedrin" sweepstakes and have the chance to be one
of the five lucky winners, you just simply need to visit Facebook.com/Excedrin! Easy peasy and for such a great cause!!!! You have to hurry though, because this contest ends on September 15th!!!!
Psst…Are you going to enter?