Guatemalan artisans collaborated with Sam & Nala to create one-of-a-kind gifts handmade specially for dogs and their owners to enjoy. All of the fabrics on Sam & Nala are designs that are handwoven by global artisans creating specialty items to wear with your dog on the go in style!
Sam & Nala creates connections between artisan entrepreneurs and you, your furry friend, and your home. Together, they design and create inviting and unique global handmade goods that highlight your taste for a beautiful and spirited design!
Weaving and textile crafts have an important place in history and culture…as they see it, it's time to elevate what's long been considered "women's work" to its rightful place as art.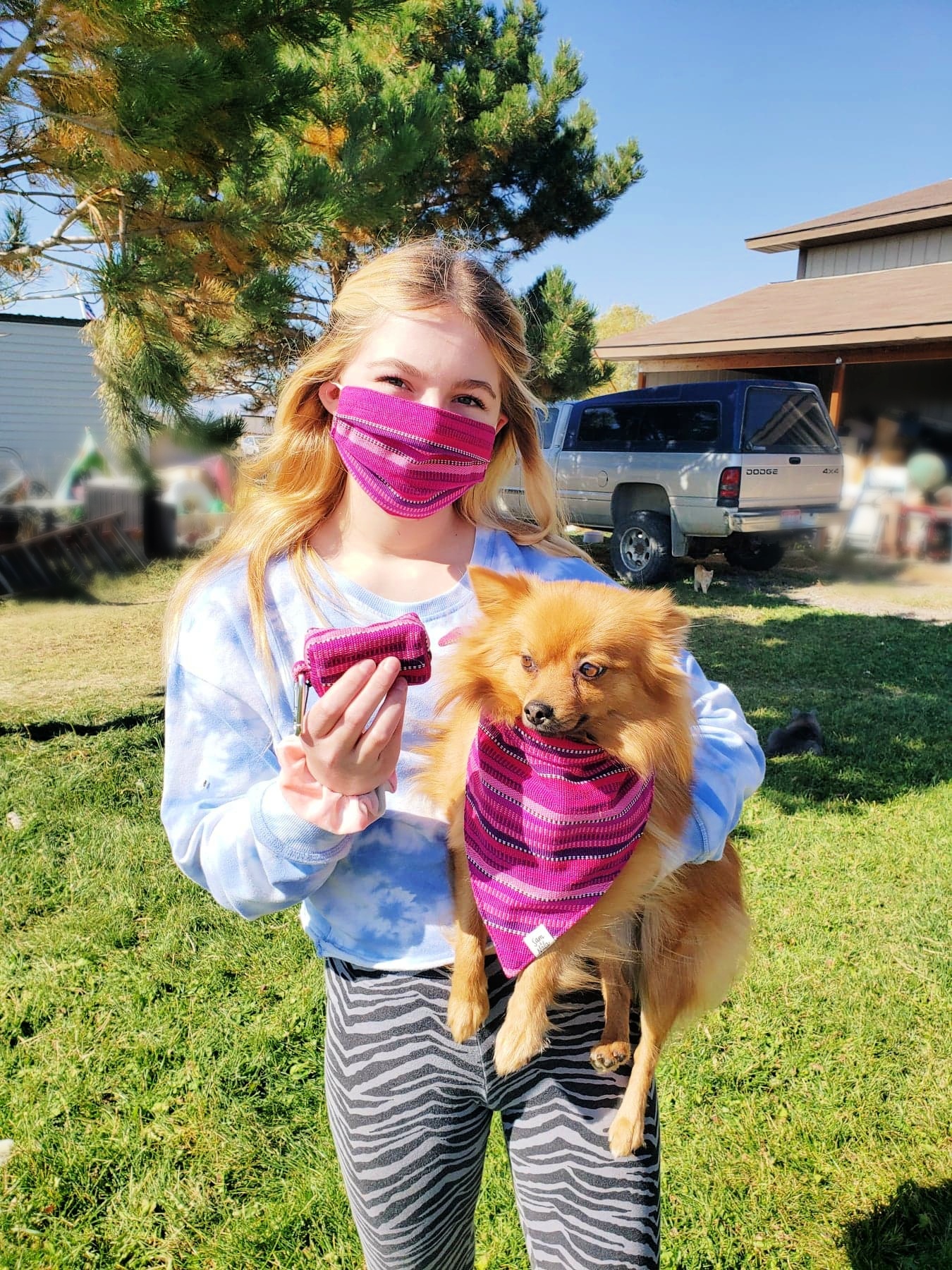 Handmade Gifts By Guatemalan Artisans
Sam & Nala collaborate with their partners, within communities abroad to co-create a plan for sustainability and prosperity. Each time something is purchased from their handcrafted collection, you will have the opportunity to catalyze the power of their partner artisans to create meaningful changes in their communities! I love this!
I absolutely adore Sam & Nala's online store! They carry gorgeous, handmade products from talented artisans. We received a dog bandana and face mask to check out. My daughter chose the colors and when they arrived they were even prettier in person!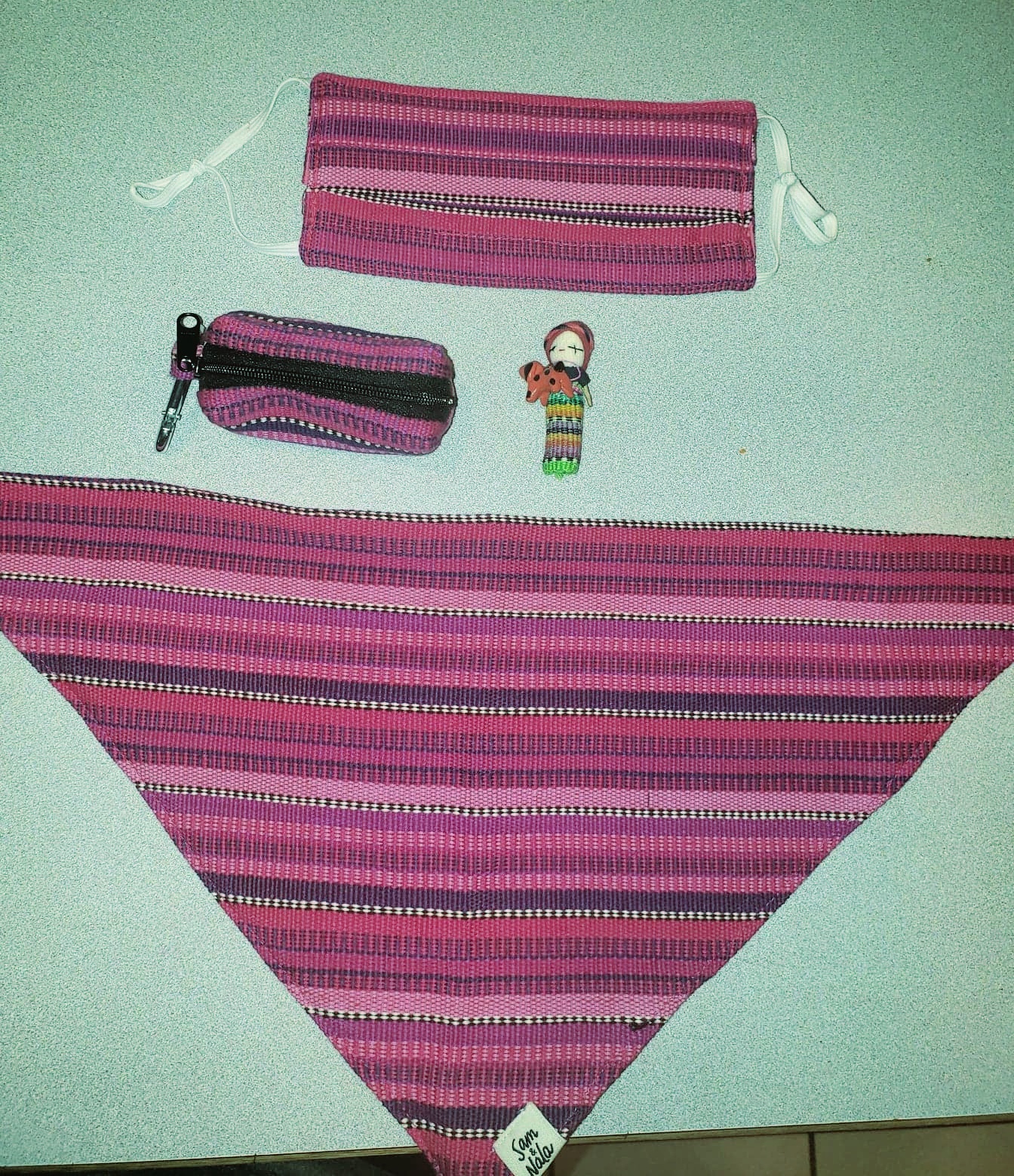 Daisy received the hand-woven tropical punch dog bandana, my daughter received the matching face mask and the matching dog waste bag holder! Now, my daughter and her beloved pooch can not only be safe (mask-wearing!) but they can be fashionable too!
And, my daughter can feel confident that when Miss Daisy poos, she will have a way of taking care of that poo! They received SO many compliments when they wore the matching bandana and a face mask when we went out the other day! So fun!
Having your pooch wear a fashionable bandana is one fun way to help express your dog's personality! These are comfy, double-layered triangular bandanas that are custom-cut to fit the contours of a dog's neck made by artisans in Guatemala.
Daisy loves hers! I think with regular use (and a couple of washes in the washing machine!), Daisy's bandana will conform more to her and be more relaxed and fitting.
Because the bandana is new, it is still in the stiff stage, but, it is a super soft feeling! These beautiful bandanas are handmade in Guatemala, and are washing machine safe!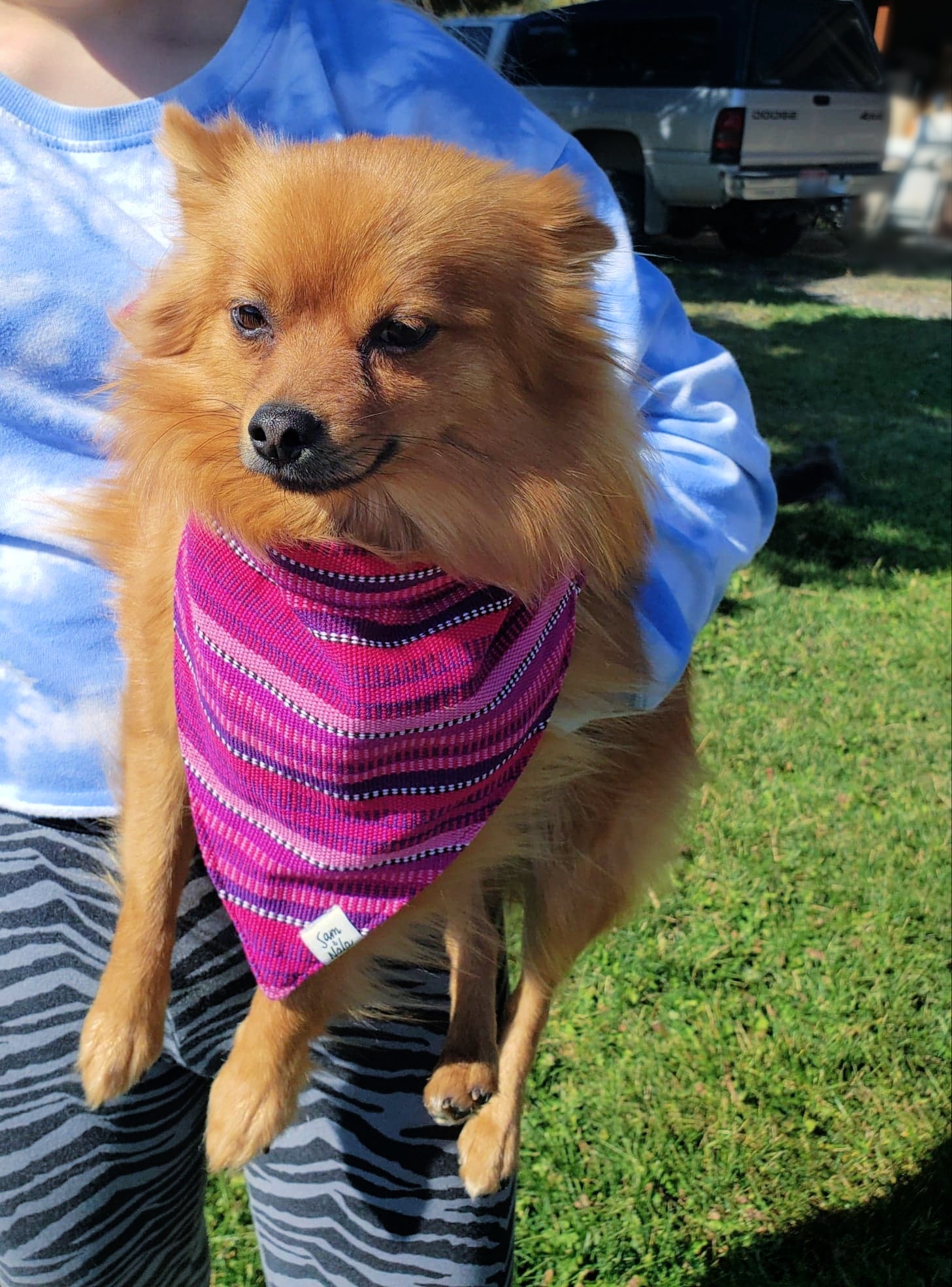 The fabric used for the matching face mask, dog bandana, and dog waste bag holder was woven in San Marcos La Laguna, which is a village on the western shore of Lake Atitlán.
It is a small village of 2200 inhabitants with Kaqchikel-speaking indigenous Mayans as the majority of the population. The local Mayan weavers are famous for their brightly colored fabrics!
Sam & Nala bandanas are available in three sizes:
*Small – Neck size up to 14 inches and will fit: Toy Poodle, Yorkshire Terrier, Chihuahua, Maltese, Miniature Pinscher, Dachshund
*Medium – neck size up to 19 inches and will fit: Pug, Shetland Sheepdog, Cocker Spaniel, French Bulldog, Pointer, Cattle Dog, Australian Shepherd, Boxer
*Large – neck size up to 24 inches and will fit: German Shepherd, Malamute, Collie, Doberman, Golden Retriever, Labrador
Tip: The best way to size your pup's neck is by using a soft measuring tape. If you don't have one of those handy, simply measure their collar. If your pup is between sizes, we suggest you size up.
Sam & Nala also carry other products such as; dog beds, canvas bags, and other awesome, handmade items from artisans! (I am loving the macrame rainbow!!!).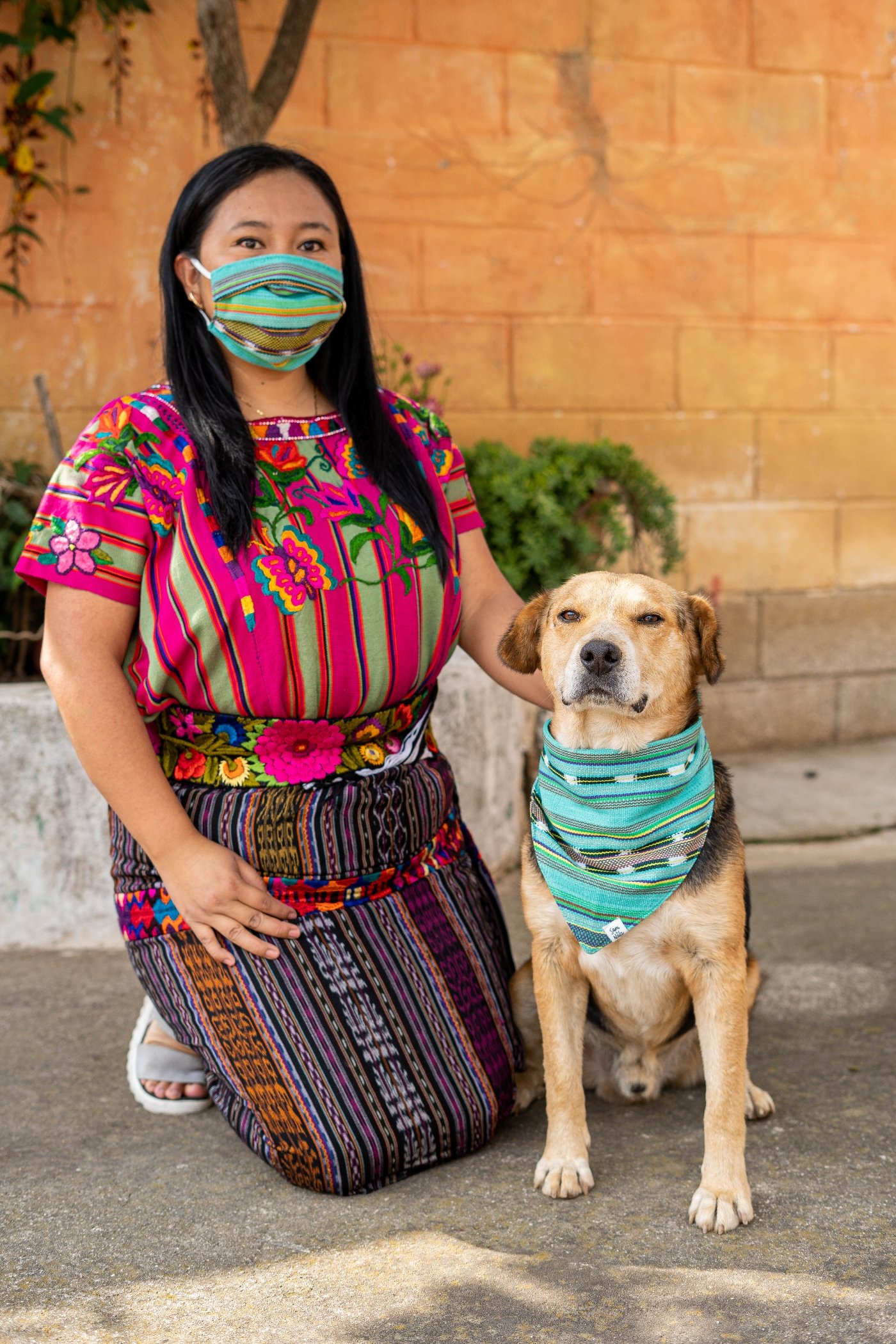 Buy
You can shop their store online at https://www.samandnala.com/.