Cooking with your kids can be super fun, just ask my kids! We cook and bake a lot, especially during the Fall/Winter months. From cookies, pies, and treats to nachos, casseroles, and dinners, we do it all 🙂
The Handstand Kids Cookbook Company creates international cookbook kits that introduce children to the culture, language and cuisine of a new country. Each cookbook kit is uniquely packaged with a cooking accessory! For instance, the Mexican Cookbook Kit that we received comes in a tortilla bag with a child-sized oven mitt and hat!! Too much fun there!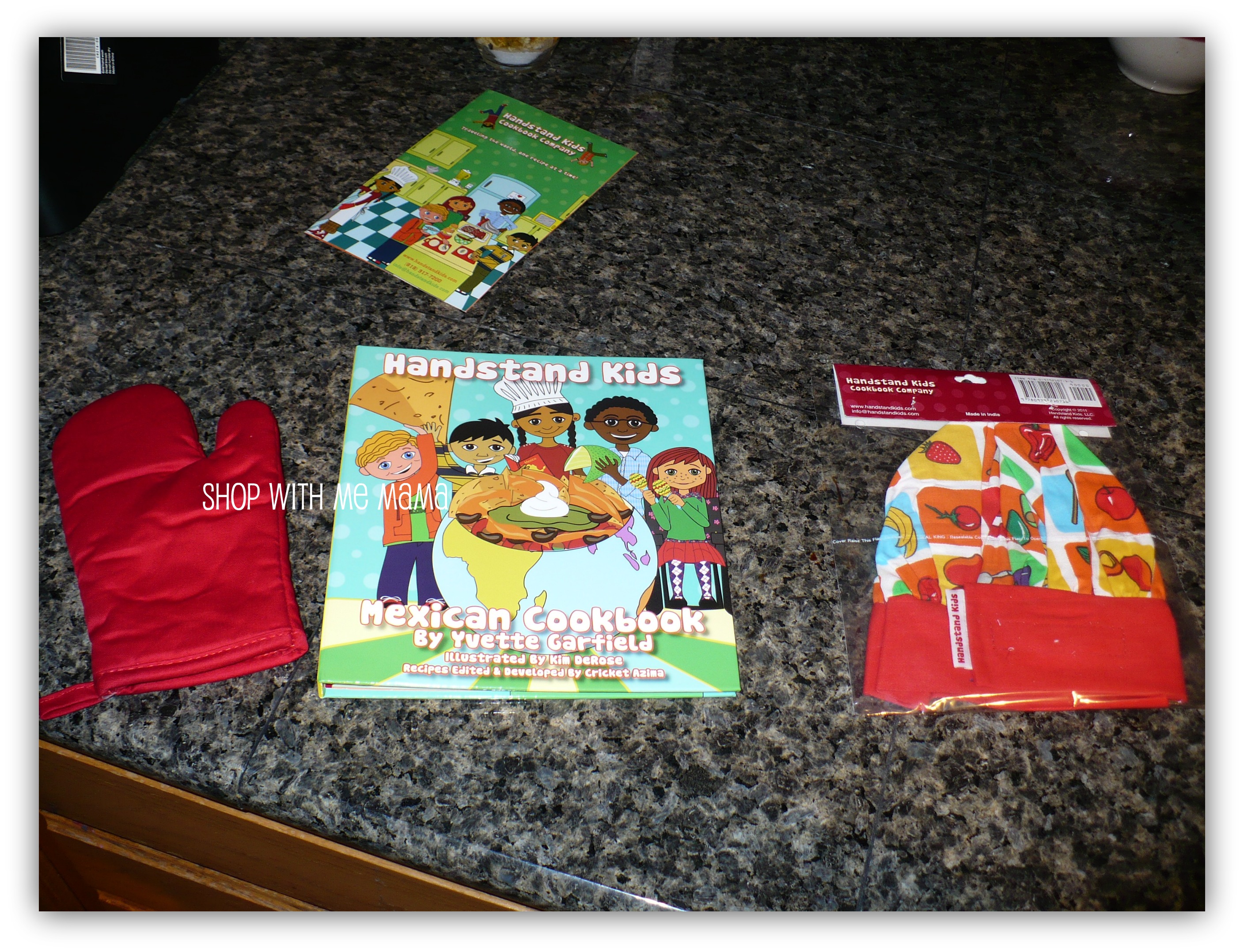 Below are the Handstand Cookbook Kits:
The Italian Cookbook is packaged in a pizza box with a chef's hat
The Mexican Cookbook comes in a tortilla bag with a child-sized oven mitt
The Chinese Cookbook is packaged in a take-out box with a set of chopsticks
I and my kids took a night to make the Tacos Terrificos! But, we substituted the said "fish" with beef of course 😉 and the hard taco shells for the soft flour tortillas! It turned out really yummy and everyone ate it! I think, having kids involved in making the meals makes them more interested in eating those meals because they feel like they have contributed!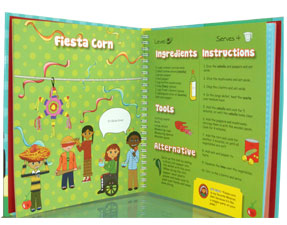 This cookbook is really cool because it introduces kid chefs ages 3 to 12 to delicious and healthy Mexican recipes. Recipes like Farmer's Market Chips & Salsa, There's a Meatball in My Soup, and Cheese sandwiches into Quesadillas take your little chef around the world through your own kitchen.
All the utensils and ingredients are translated into Spanish so you can speak the language of Mexico as you cook! My kids really enjoyed that part! The recipes are leveled from 1 to 4 avocados so you will know the age-appropriate level for your little chef.
LOL, my daughter was in a HORRIBLE mood before we started cooking…
Buy
You can purchase the Handstand Kids Cookbook Kits or products by visiting them online.
You can also check out these really fun monthly cooking kits for kids! So fun!