There are plenty of cooking kits for adults. From keto-friendly and paleo to vegan and meat, there are a lot of choices for monthly cooking kits for adults. But, what about kids? There are not a whole lot of choices of monthly cooking kits for kids! That has changed though. Now there is Harlow's Harvest!
Cooking with your kids is a great way to spend time together, and it can also be a fun learning experience. But if you're not sure where to start, or you don't have the time to come up with recipes on your own, this monthly cooking kit for kids from Harlow's Harvest can be a great option.
These kits provide all the instructions you need to make several dishes each month, so you can get creative in the kitchen without any hassle. Plus, they often include educational materials that help teach your child about different cuisines and culinary techniques. So if you're looking for a fun way to spend time with your little one in the kitchen, check out some of the best monthly cooking kits for kids.
Ashley Tyrner, founder of Farmbox Direct, and her 8-year-old daughter Harlow, CEO of Harlow's Harvest, are bringing families together through food. Ashley has gone from being a single mom on food stamps to the CEO of a national brand that aims to eradicate the overwhelming food desert problem in America.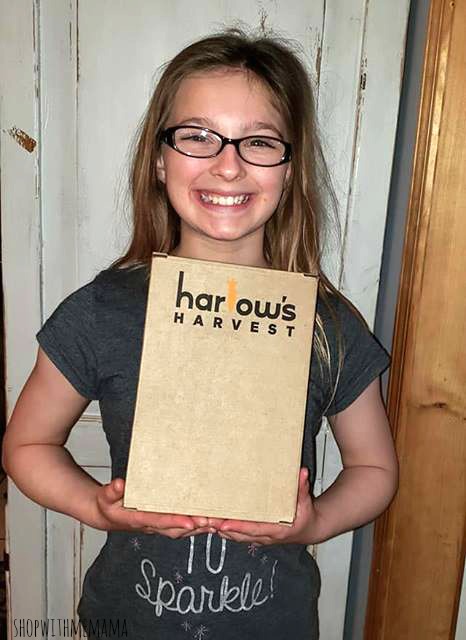 Her company, Farmbox Direct is a door-to-door service that brings the freshest vegetables and fruits directly from organic farms. To make lives easier, Farmbox Direct also provides quick and easy recipes all on their site to use with the freshest product that would be delivered each week, saving users time and allowing them to maintain a healthier lifestyle.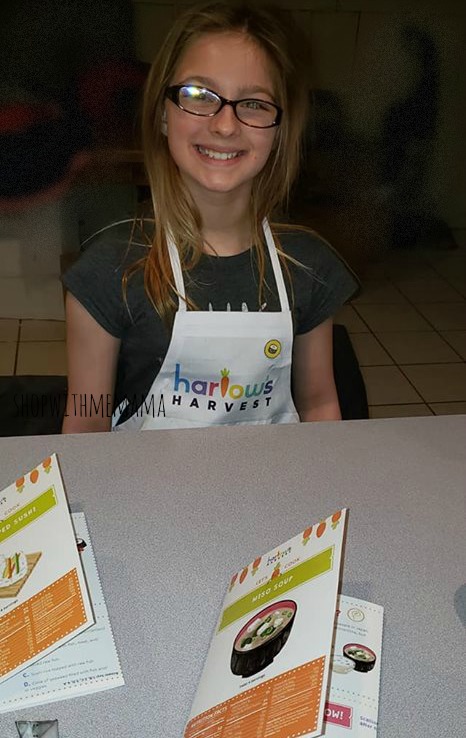 After Ashley became a mother, she really began to pay very close attention to exactly what was in the food that not only she was eating, and also what she was feeding her self-proclaimed vegan daughter. She was a typical busy NYC working mom and didn't always have time to make a weekly trip to her local farmer's market to pick up the fresh produce nor did she have the money to do so.
It was during this time in her life that she began to realize the true need for a service such as Farmbox Direct. People needed access to convenient and affordable snacks like fresh fruits and vegetables and Ashley rose to the occasion.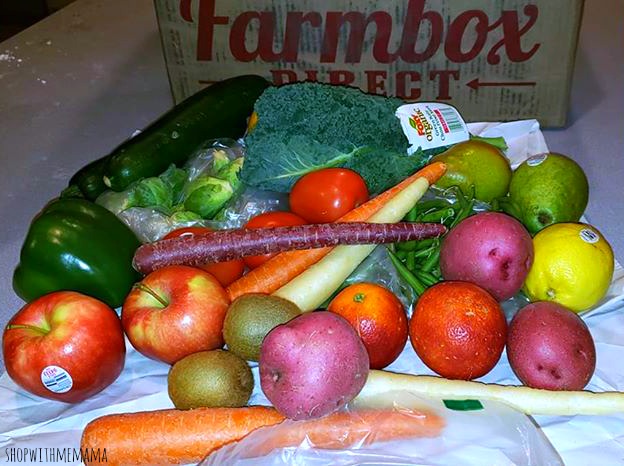 Harlow, a self-proclaimed vegan since she was two years old, knows a thing or 20 about food thanks to her mom. Some kids want to try on their mom's shoes, but Harlow wanted to follow in her mother's footsteps and pass on what she has learned to bring the same quality product as FarmBox Direct to other kids in the hopes of them taking better control of their nutrition.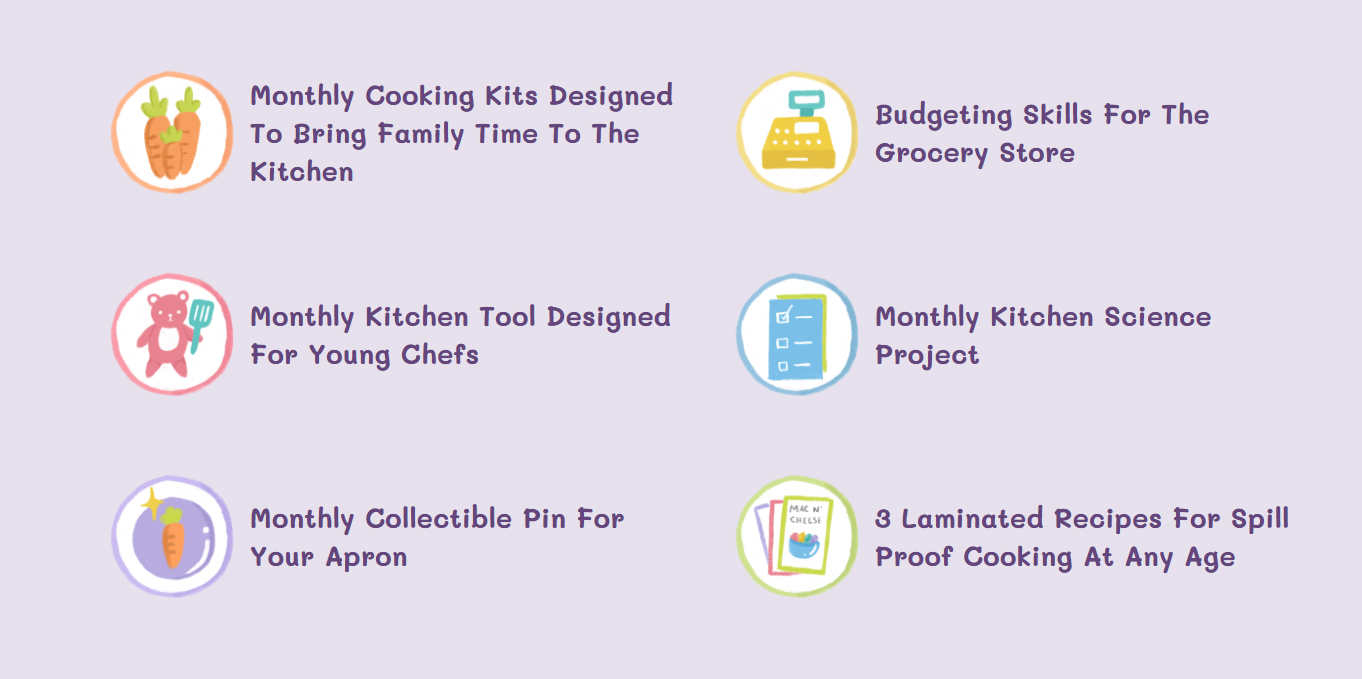 She founded Harlow's Harvest with Ashley so that parents and kids can make cooking together fun, interactive, and educational. Harlow's Harvest is a monthly subscription box that comes with recipe cards, a science project, a background on the dish your child would be making, and an online game they can play that is connected to that month's theme.
Through cooking, kids get to practice reading recipes, calculating the costs of food, and working on their fractions by measuring ingredients. It teaches kids basic life skills at a young age and gives them an appreciation for real food.
How Harlow's Harvest Works!
You sign up for a monthly (or yearly!) subscription. Harlow's Harvest will send you a cooking kit each month. Each month, new and exciting kids cooking kits will arrive at your door. You can enjoy nightly with your family. These kits teach hands-on cooking education with a focus on STEM and nutrition!
What Is Inside Each Monthly Cooking Kits For Kids?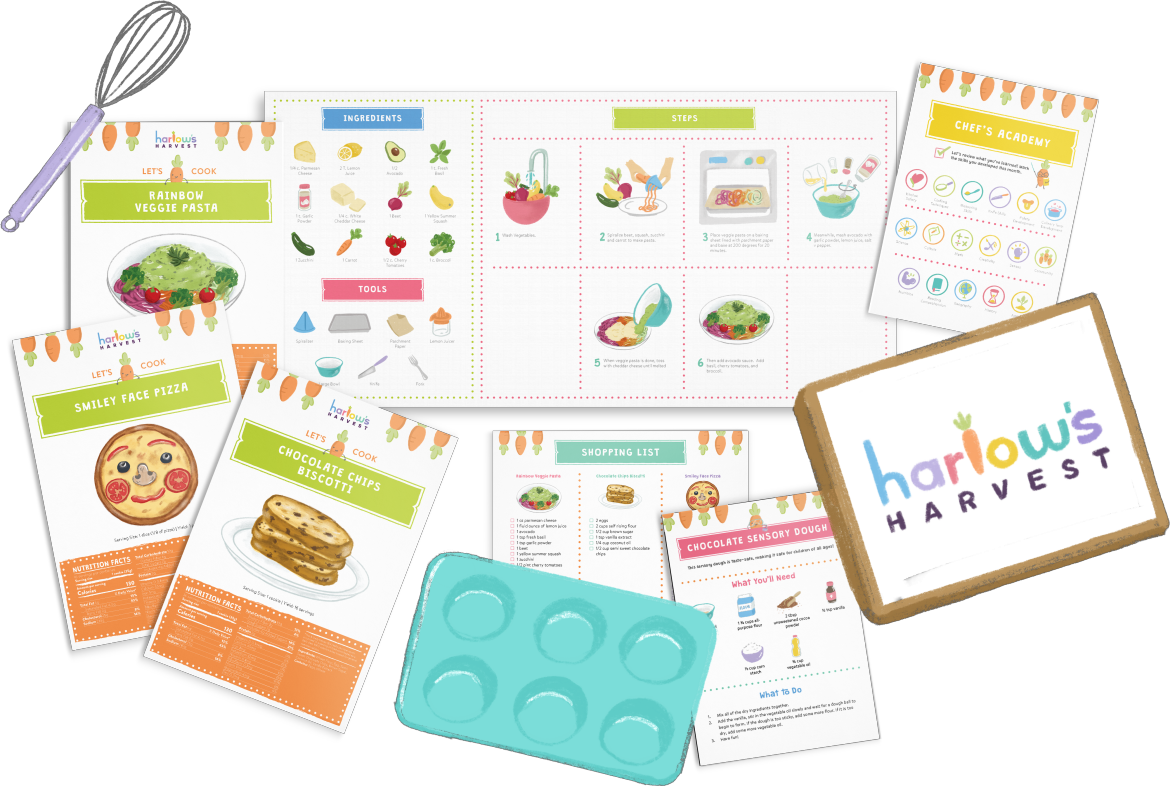 How Much Is It?
Monthly memberships are available. $23 for a monthly membership. $126 for a 6-month membership. $228 for a 12-month membership.
They also have gift certificates available! Get your Harlow's Harvest subscription today!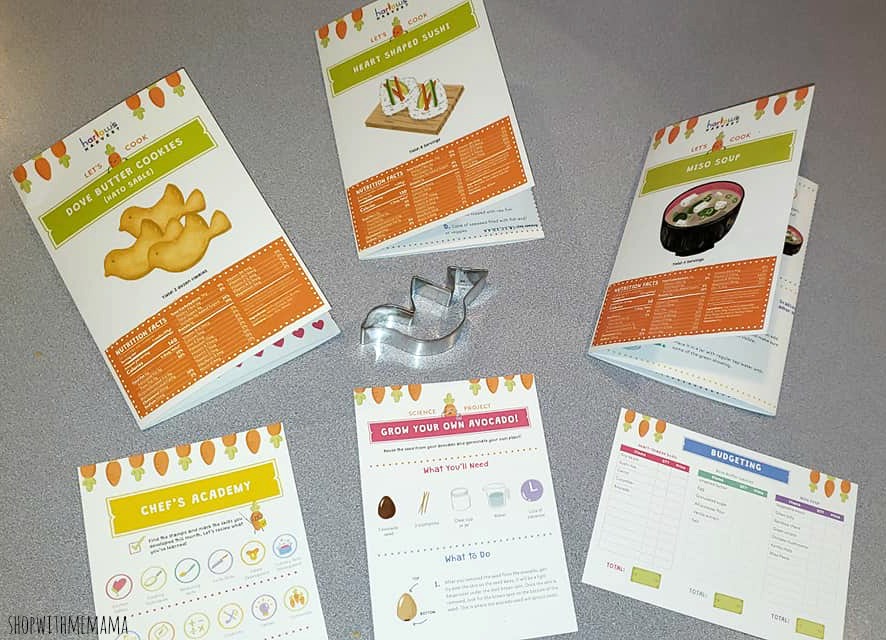 PIN IT!