*Products received. Opinions are my own.
Since moving, I have had really dry hair. It is just so dry where we live now. In Washington, everything was wet and humid, but in Idaho, it is quite different! We are slowly getting used to it, though.
I have been recently trying a bunch of different hair care products and really like most of them. They all are pretty nice and help keep my hair softer than it would be without using the products.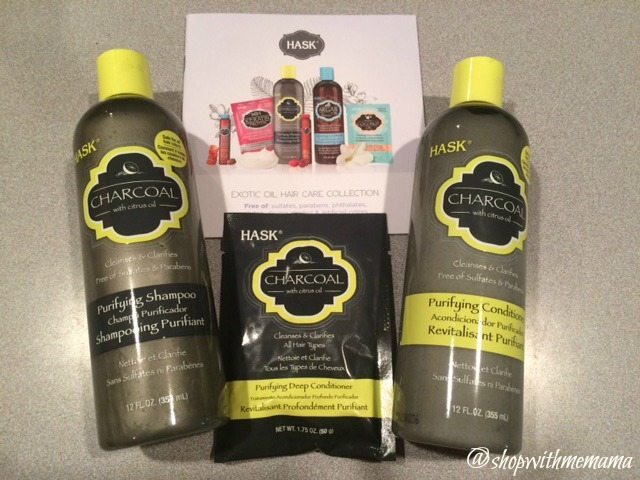 Some products I have been trying out lately are the HASK Charcoal Purifying Hair Care Collection & Brush. Again, these are really nice products and so far, I am pleased with how they are working on my hair.
The HASK Charcoal Purifying Collection is like a detox for you hair. It is a complete line that features the shampoo, conditioner, and deep conditioner. They are formulated to give you a deep clean.
The shampoo and conditioner have little bits of charcoal in them. They both smell fresh and nice and lather up so nicely. It rinses clean and my hair feels softer. It is good to use this from time to time when your hair starts to get build up in it. Charcoal helps remove the impurities from your hair and all the yucky buildup.
After using these products, my hair actually feels 'lighter' feeling and more flowy and soft. I can tell that the buildup is out of my hair. It is nice to use once a week (though it is safe to use daily), to get out all the buildup and gross stuff clinging to my hair.
I like that these products are free of sulfates, parabens, phthalates, gluten, drying alcohol and artificial colors.
Buy
You can purchase the HASK Charcoal Purifying Hair Care Collection & Brush online at http://haskbeauty.com.
Get Social!
Connect with HASK on Twitter, Facebook, Instagram and Pinterest!
How Do You Keep Your Hair Looking Its Best?