I wear makeup all the time. I feel so naked and bare without it! My cupboards and drawers are filled to the brim with cosmetics and beauty supplies. Hey, a girl has to have choices, right???
I used to know of a brand called Christopher Drummond and have blogged about his products before. But recently (I think recently???) Christopher Drummond is now known as Hynt Beauty. Same wonderful products that I love, just under a different name! These are Healthy Organic Based Cosmetics!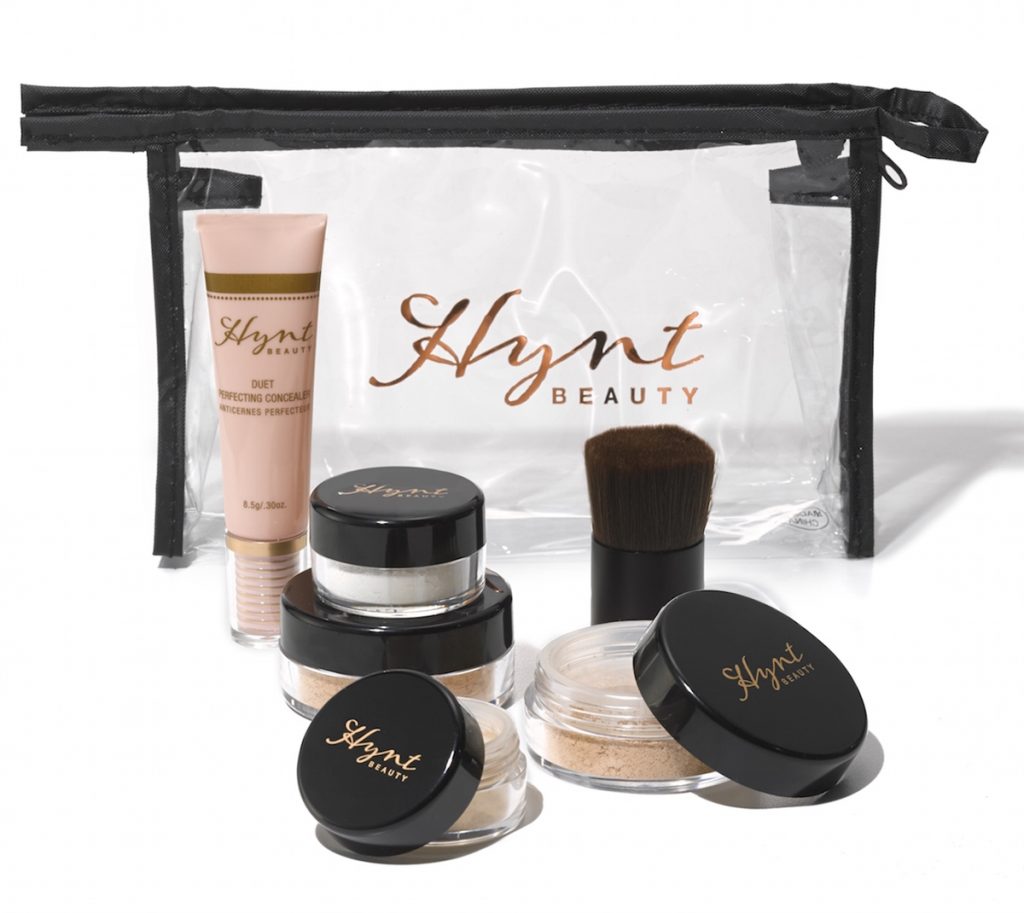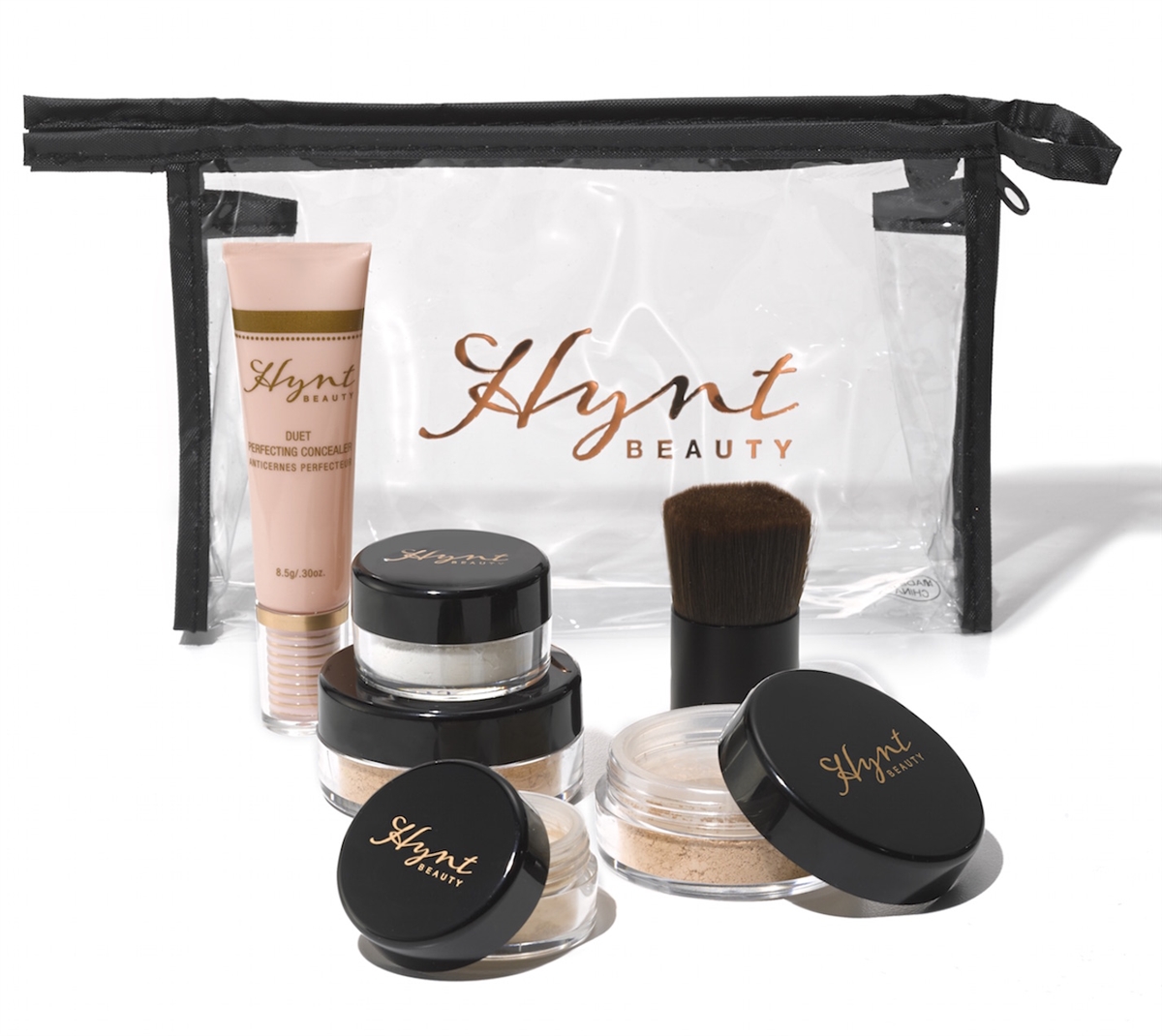 I was sent some Hynt Beauty products to try out and put them to the test, once again! I sure love getting packages in the mail that are truly for ME. I open up a cosmetic/beauty package and my kids usually back away! Hopefully my daughter will continue to back away for a few more years…
I received the Hynt Beauty Discovery Kit. It retails for $49 and has everything you need in it, to complete a picture perfect face. I kind of am afraid of powder-based cosmetics, only because it seems the powder always sets into my wrinkles and I end up looking a few thousand years older than I really am. But, the Hynt Beauty Discovery Kit did not do this to my face, thank God.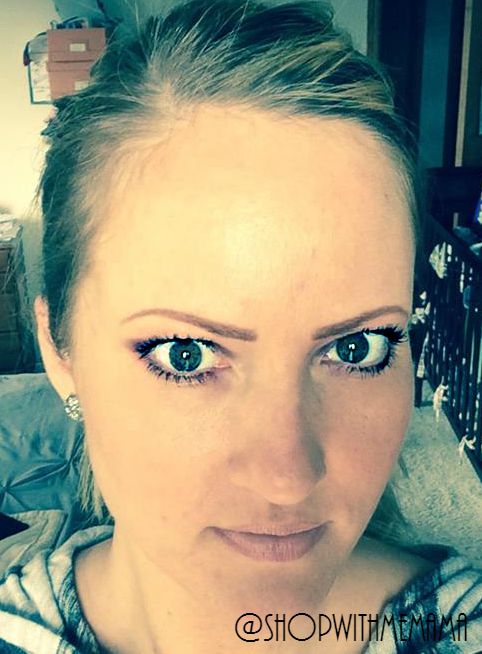 The Discovery Kit is a collection of Hynt Beauty's most coveted products for a healthy, flawless look. My skin stayed nice looking most of the day and with the vegan, lightweight complexion and skin perfecting products, my face looked so healthy!
The Discovery kit is a great way to find out what Hynt Beauty is all about. It comes in 6 skin tones that range from the fairest to the richest deeper shades, so you will find the right shade for you, easily.
The Discovery Kit Includes The Following:
2 VELLUTO Pure Powder Foundations
1 DUET Perfecting Concealer
1 FINALE Finishing Powder (Deluxe sample size)
1 LUMIERE Radiance Boosting Powder (Deluxe sample size)
1 Vegan Mini Flat Top Brush
Hynt Cosmetics Bag
"How To & Tips" Card
How Do I Use The Discovery Kit?
It is fairly easy! Step one, you use the DUET Perfecting Concealer. You just squeeze a tiny bit into your hands and rub it until it warms up a bit. I added some moisturizer of mine to this and then applied it to the places on my face that needed more coverage.
Next, I sprinkled some of the VELLUTO Fine Powder Foundation into the cap then dipped the flat top brush into the powder and swirled it around a bit. Then I applied it to my face and neck in long strokes. You can layer it for more coverage, but I opted for a light coverage.
Sprinkle a small amount of VELLUTO Fine Powder Foundation into the cap, dip the Flat Top Brush into the powder and swirl gently to evenly distribute. Apply to the face and neck in long strokes. Layer as desired for additional coverage without the weight.
Step 3 is using the FINALE Finishing Powder. This powder just adds the finishing touches on your face. I like this powder because it sets everything and makes things look even and clean-looking. I only use a tiny amount so that I am not caking makeup on my face. I use this on my neck area too. The powder will absorb excess oil while helping to maintain a healthy moisture level in your skin.
Lastly, you can use the LUMIERE Radiance Boosting Powder, it helps make your skin look youthful, retouched and healthy. I used this a few times.
After all of that is said and done, my face did have some wrinkles on it after using the powder makeup, but not like the other powder makeups I have used before. I think because of the concealer I used in step one, with moisturizer in it. That seems to be the key for me! If my face still looks a bit dry, then I will add more moisturizer on TOP of my makeup and blend in softly.
Buy
You can purchase Hynt Beauty products online at http://www.hyntbeauty.com/.
Win
One person will win the Hynt Beauty Discovery Kit in their choice of color!
Rules:
Contest is open to US 18+. Giveaway will end on September 21, 2015 at 11:59 PM PST. Winner will have 48 hours to confirm their win, after I email them, or a new winner will be chosen. I am not responsible for lost or stolen mail.