Whether you're living in a densely populated city or simply trying to work out how to best use a small laundry room, finding a clothes-drying rack can seem an impossible task. Why try to fit one in when you're already working in a cramped space?
Laundry drying racks are energy-efficient; they don't need maintenance, either, and are the gentlest option for drying your clothes. While not ideal for every load of laundry, incorporating a laundry drying rack into your laundry room gives you a valuable tool. Be sure to consider your price range, the amount of work the rack will handle, and the kind of space you have available.
How to Choose the Best Drying Rack for Small Spaces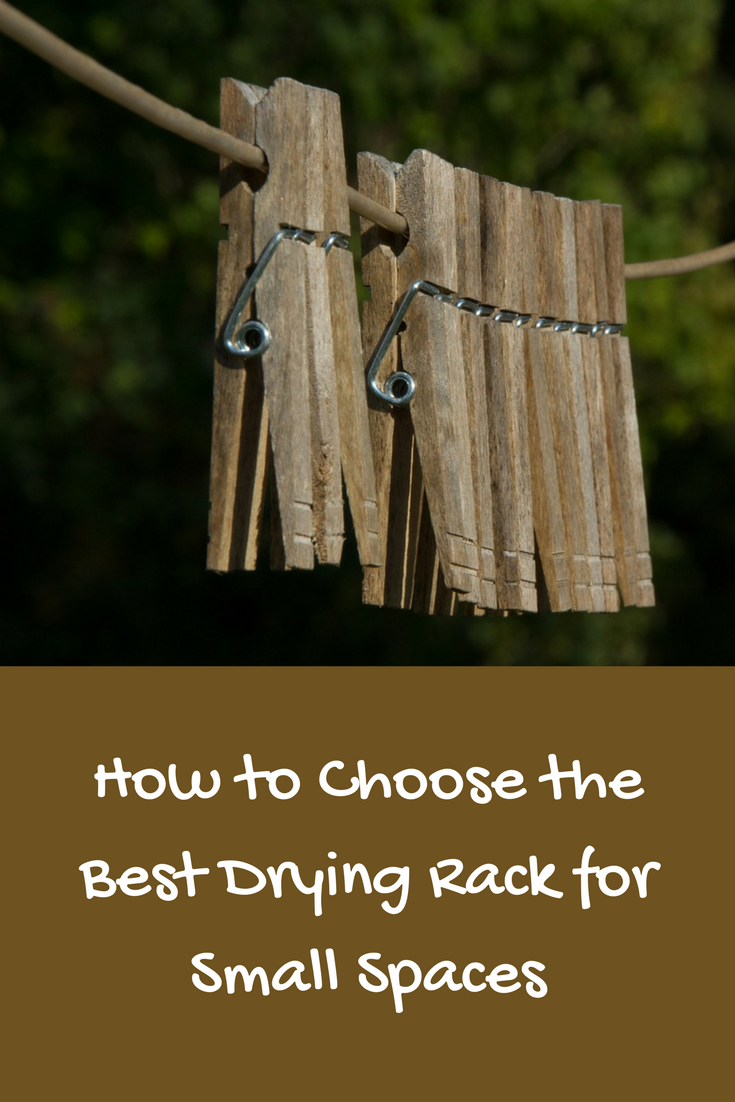 Calculating the Cost
The first thing you need to consider is your budget. Lower-cost racks, while more affordable, tend to be made of cheaper plastic, making them less sturdy. The more expensive, however, the more attention gets paid to aesthetics on top of durability. Do you need something as low-cost as you can get? Do you need something that looks nice on top of being durable?
Checking out lists of the best drying racks reviewed will give you a good idea of what brands to go with before you buy. When in doubt, though, try to go for something that costs a bit more. You're going to be saving quite a bit by running your dryer less often, and a larger investment at the moment will mean a longer-lasting drying rack.
If the price is a serious issue, and you have some time to spare, you can always consider DIY-ing it, as well! A small rung ladder can be suspended along the ceiling to offer extra storage space, and a quick trip out to a hardware store for some rope and hooks can give you a rudimentary but functional wall-mounted drying rack in a pinch.
Workload
How much clothing will your rack be handling? Are you looking for something that will dry the occasional dress clothes but little else, or are you looking to hang most of your laundry? Your clothes don't look like a lot when you're pulling them out of a washer, so it can be a surprise to see how much room they can take up when hanging. It's important to look for a clothing rack that won't limit you to just a few garments if you plan on using it regularly.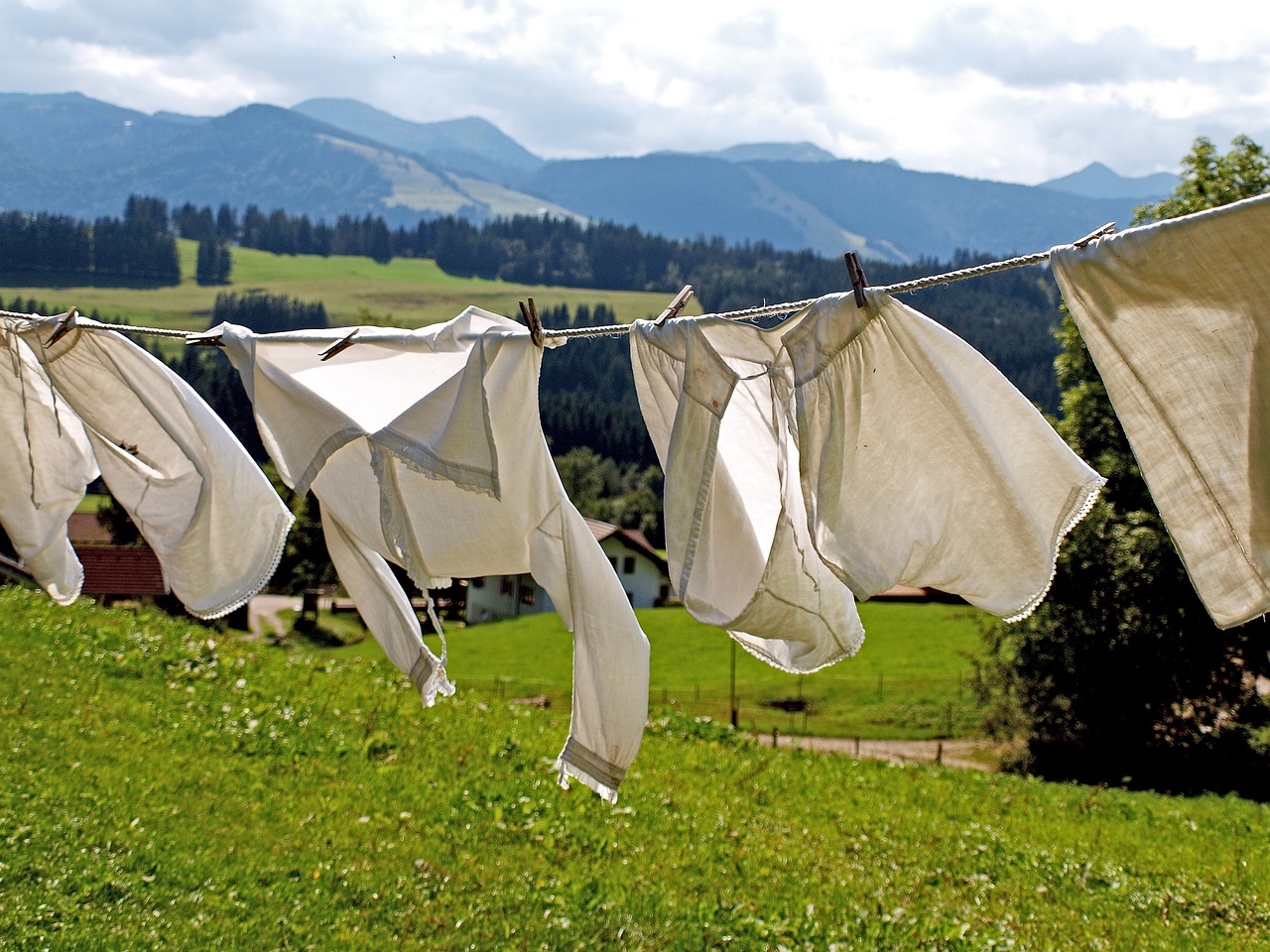 If you're just wanting to occasionally hang dry clothes, looking for a drying rack that can be collapsed and stored in a closet between uses might be your best bet. If you're looking to hang lightweight or smaller items, like reusable diapers, washcloths, or the like, a hanging rack with clips will give you plenty of room and a larger amount of hanging location options.
If, however, you're looking to complement your dryer (or replace it!), you'll need to be open and flexible with both the kind of rack you're going to use and have a careful eye for how sturdy it is. Flimsy plastic that won't hold up more than a single pair of wet jeans isn't worth your time, your money, or the space it takes up.
Location
Now comes the fun part – where should your clothing rack be installed? Give the space you're working with a careful assessment. Do you have room for an upright-standing rack in a corner? Do you have a lot of wall space near the end of the room you don't use regularly? Is there space over your washer or dryer that hasn't been used for shelves yet; can your ceiling be utilized? There's an endless amount of possibilities, depending on how creative you want to be.
Standing drying racks come in many shapes and sizes, and many are made to be collapsible when not in use. There are even multipurpose ones that can stand in for a coat rack, opening up the option of using it in different rooms; others utilize the entirety of their floor-space footprint by giving you ways to use everything from the top to the legs.
Try looking for racks that compensate for their floor space with height, though be careful to put it in a place that's stable and, ideally, out of the way of anyone who could knock into it.
A wall-mounted rack (or two, or three) may be the best option for a small space. Many are even masked as shelves, some collapsible as well. A wall-mounted rack utilizes precious space that larger appliances and equipment can't; they can be placed over your washer, along and under shelves, and fit into corners while still giving you room to work.
Perhaps the best thing about them is that you can fit multiple racks above and below themselves, allowing you to customize your area depending on the number of clothes you'll be drying, as well as the kind.
A ceiling-mounted rack, while a bit old-fashioned, can also save you plenty of space, especially if you're drying shorter items. Just be aware of how high your ceiling is; you don't want to be parting a sea of pant legs while trying to access other parts of your laundry room!
While a small space can seem like the doom of alternative ways to dry clothes, a bit of creativity and forethought can give you a wide range of options. Don't be afraid to shop around and utilize all of the space you have – you might just end up having more than you think.