This post is all about How to Dress Modestly Through Swimwear. When it comes to summertime activities such as a beach getaway with the family or lounging around the pool, the idea of baring it all in a skimpy bikini can understandably fill many women with dread. Most swimwear is known to be very revealing causing growing numbers of women to opt for alternatives that offer comfort and style as well as a sense of modesty.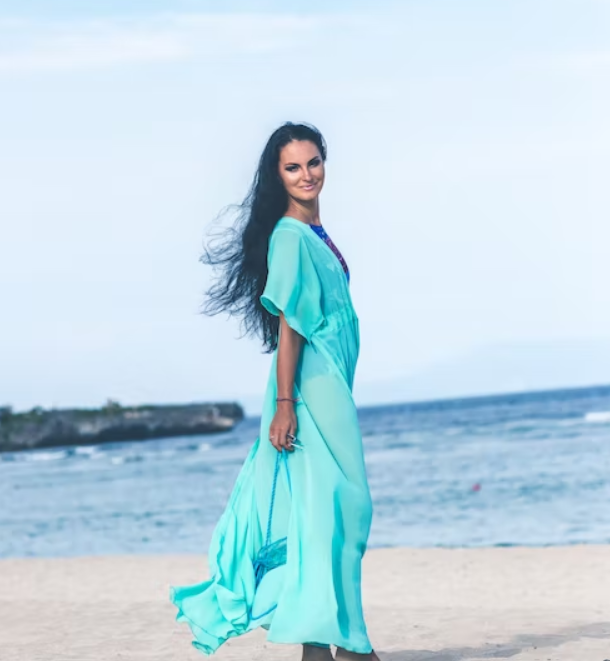 Fortunately, modesty swimwear is becoming more available in the shops and there are a number of different shapes and styles to suit everyone's taste. According to the State of the Global Islamic Economy Report 2020/21, the modest fashion industry is set to reach an estimated value of $311 billion by 2024, clearly demonstrating this is an area that fashion can no longer ignore.
How to Dress Modestly Through Swimwear
If you are looking to purchase a new item of swimwear that will help you feel confidently covered this summer, read on for some suggestions.
One-Piece Swimsuits
From high-neck to halter, peplum, ruffle and plunge, the variety of one-piece swimsuits can leave you spoilt for choice. With a style to suit every body shape and preference, this classic item of swimwear offers an elegant and easy-to-wear option that provides greater coverage compared to many alternatives on the market. Flattering on your figure, a one-piece swimsuit can also give you added confidence this summer thanks to added tummy control features such as a ruched panel around the midsection.

A swim dress is another type of one-piece swimsuit that offers extra coverage around your hips and thigh area giving the appearance of a flowing summer dress. Flattering and feminine, this item of swimwear comes in a variety of different styles from flared to cinched-waist ensuring there is something for everyone.
Tankinis
A tankini is a type of two-piece swimsuit that combines a tank top with a variety of bikini bottoms. This allows you to mix and match, creating different looks on different days. Its two-piece nature also lends itself well to a more modest look thanks to the choice of designs available. Bottoms can be high-waisted or worn as shorts, which offer more coverage around the bottom and thigh area. Paired with a flowy peplum or blouson blouse, you can easily create a comfortable outfit that leaves you feeling less exposed and more modest.
Cover-ups
From kaftans and kimonos to pareos and sarongs, there are a variety of different cover-ups that will not only help conceal your skin but will also add a stylish and sophisticated twist to your beachwear look. These garments are usually vibrant and colorful in display allowing you to make a statement without any effort.

Whether you're wrapping a cover-up around your waist to cover your bare legs or throwing it over your shoulders to lightly frame your silhouette, these summer essentials can help you go from casual to glam when paired with some stylish summer accessories such as a sun hat, oversized earrings or sunglasses. Tunics, kaftans, and kimonos also have the added benefit of protecting your skin from the intensity of the mid-afternoon sun.
As this article shows, there are a variety of modest swimwear options that can help you embrace your body when being by the sea or swimming pool this summer.