Moving house is said to be one of the most stressful experiences in your life, but it's also the start of a new adventure. If you're organized as well, you can take most of the headache out of moving and ensure you get to your new place with minimal problems.
The key is in planning and getting the maximum done ahead of time. It's also a great opportunity for mindful decluttering which can be very satisfying. Here are a few ways to make your move as stress-free as possible.
How to Ensure Your Move Is as Stress-Free as Possible
Bear the date in mind
Plan your moving date carefully. Many people decide to move at the weekend, but you could consider speaking to your employer to find out if a moving day is offered in your contract. This could work out better as you can avoid weekend traffic.
You should also take into consideration national holidays and festivals as these might not be the best times to move. Speak to a removal company in advance for help and advice and plan the most convenient time for both of you.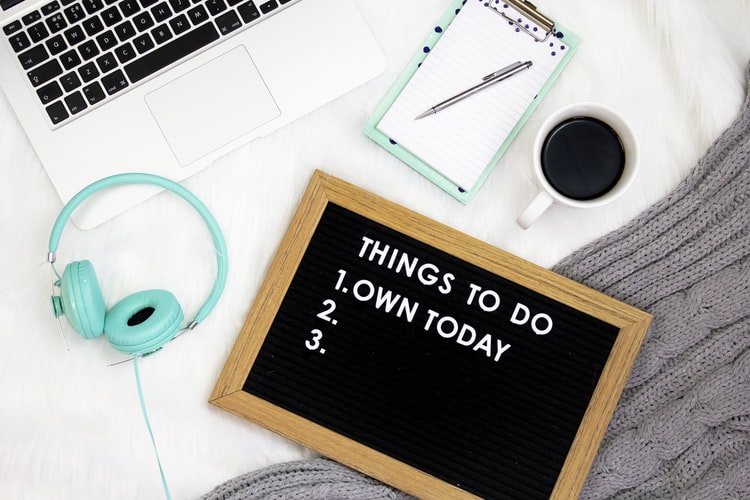 Write a to-do list
Write a to-do list of all the important tasks before the move as well as a packing list. You can even use one of the best to-do list apps to help you.
This will also give you the satisfaction of ticking items off the list as you go. Prioritize tasks according to urgency and set a deadline for each.
This way you can keep on top of your moving schedule. Important things to include could be, putting items in storage, contacting utility companies, and setting up your WiFi connection.
Declutter mindfully
One of the best things about moving home is that it gives you the opportunity for a big clear-out. It's time to get rid of all the unnecessary items in your home. Be mindful about choosing which items to take with you and think twice as to whether you'll really need them in the new home.
Even though it can be a lot of work, there are several benefits of mindful decluttering. It's a good way to de-stress and can be very rewarding. You'll also learn to live a more minimalist lifestyle which is better for the environment, not to mention your mental well-being.
Make donations
When you're going through your stuff, make a box for donations. If you have anything you don't that's still in good condition you could donate this to someone who needs it.
This is also a very rewarding activity and you can use your move to do a bit of good. It's easy enough to find places to donate household items. You can search for your local goodwill online, for example.
Take measurements
While you're planning what furniture to take with you, it's advisable to take accurate measurements. This way you can create a realistic floor plan and donate any items that won't fit in your new home.
Taking measurements of your new place will also be very beneficial if you decide to sell in the future. You can give potential buyers a clear picture of the size of the property and set the right price accordingly. Here's how to measure the approximate square footage of a home.
Pack according to the room
The best way to organize packing, or rather unpacking, is according to the rooms in your new home. This way you can take entire boxes into the allocated room with all the necessary items.
Unpacking will go much more quickly and you can take a lot of the stress out of it. You'll likely be moving similar items to the same type of room, for example, kitchen utensils from your old kitchen to the new one, so this should be quite straightforward.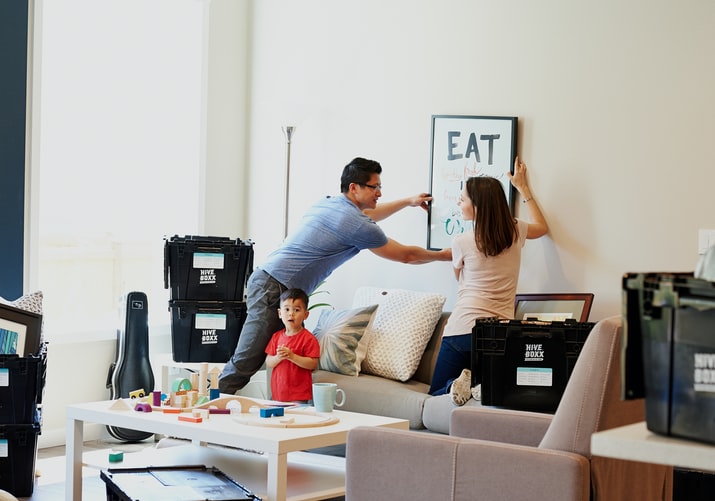 Organize utilities ahead of time
One of the questions to ask as a homebuyer should be about the utilities. Find out the current provider and shop around to compare deals. It's a good idea to set up utilities such as gas, electricity, water, and WiFi ahead of time.
This way your home will be ready for you as soon as you move in. Setting up an internet connection, in particular, can take a while so book an appointment as early as you can. Living without WiFi can be stressful in this day and age so you'll want to minimize the time you'll have to do this.
Set time aside for cleaning
Plan cleaning into your schedule. Even if your new home is supposed to be cleaned before you move in, this might not always be the case. Ideally, you need the place in tip-top condition before you unpack. Here are a few tips on how to clean a new home. You will also need to set time aside to clean your old place thoroughly. You could consider hiring professional cleaning services to help take some of the stress out of it.
Prepare a box of essentials
It's unlikely you'll have time to unpack everything the day you move in so prepare an accessible box of moving day essentials.
These could include a few basic kitchen items, toiletries, toilet paper, a change of clothes, and any paperwork you may need relating to the move.
Keep this box at the top of the pile and label it clearly so you won't have a problem looking for these items. This way you can unpack on your own time.
Relax and take your time
Moving can be stressful but it's important to remember not to overdo it. Keep your calm and take plenty of breaks. Remember to eat and rehydrate and disconnect from packing for a short while. This will give you a bit of an energy boost and the motivation to carry.
Keep the end goal in mind, as after a busy couple of days, you can soon relax and enjoy being in your new home. You're embarking on a brand new journey and moving home is the first step, so try to focus on the positives.