The Oriental Salad With Ramen Noodles has ALWAYS been a huge hit and a big favorite of mine. My mom would always make it for big dinners and I could not eat just one serving. It is truly delicious!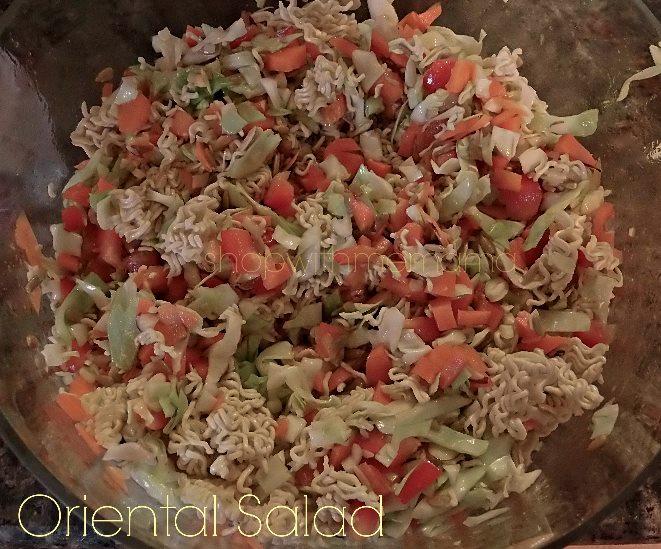 Not only is it delicious, it is EASY to make too! My kind of side dish! If you like sweet, crunchy salads, then this dish is for you!

Oriental Salad With Ramen Noodles
A delicious and easy to make side dish everyone will love!
Ingredients
½ head of cabbage
6 baby carrots
1 med tomato
2 green onions
⅓ cup of Rice Vinegar
⅓ cup of white sugar
⅓ cup of Olive Oil
1 Package of Ramen Noodles
⅓ cup of sunflower seeds
Steps
chop up cabbage
chop up baby carrots
chop tomato
cut up green onions
In separate bowl combine oil, rice vinegar, white sugar and sunflower seeds, mix well.
Add mixture to chopped cabbage, tomato, green onions and carrots and mix
crumble Ramen noodles on top of the salad and mix well
serve immediately for crunchy noodles or refrigerate and eat later for softer noodles
If you are searching for more delicious dinner ideas, check out my recipe for
Delicious Bahmi
! So dang good!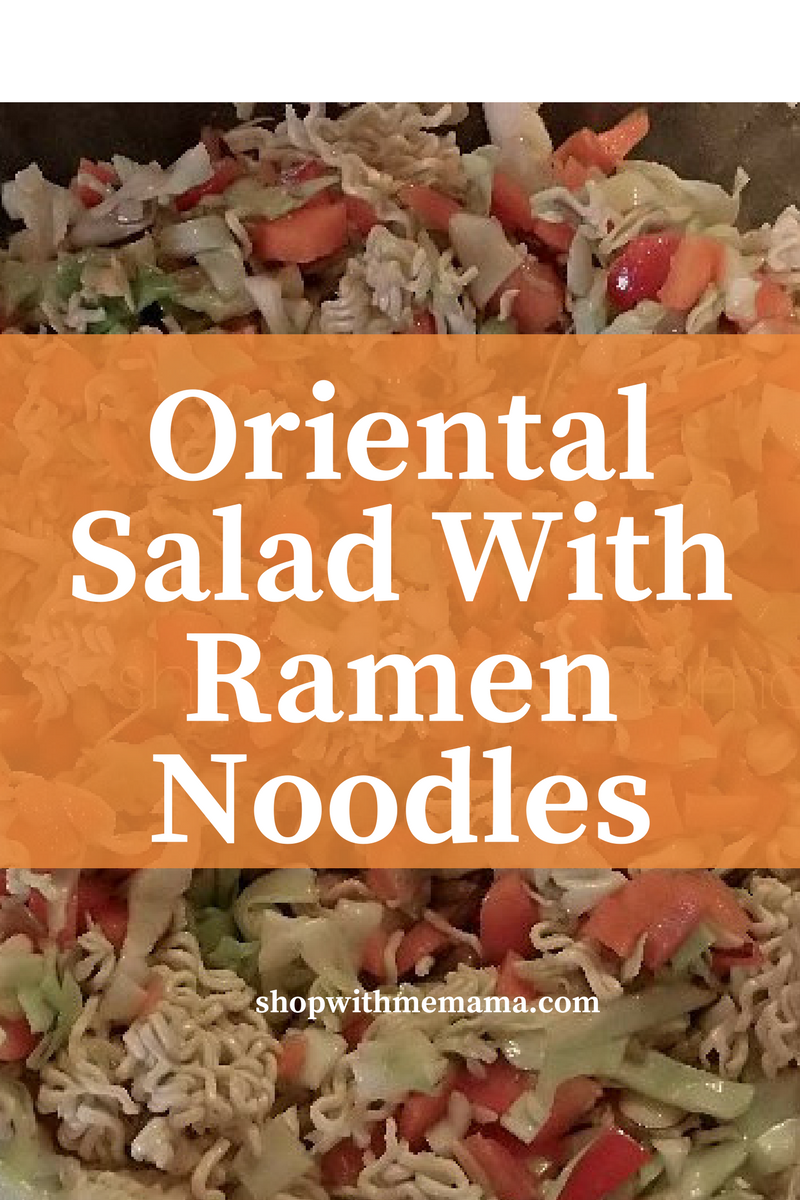 Have you ever made this salad before?