This post is all about HVAC Maintenance Tips to Prevent Costly Repairs. As any homeowner knows, unforeseen and unbudgeted repairs can be costly. Heating, Ventilation and Air Conditioning (HVAC) systems are no exception and in fact, depending on the situation could be one of the most expensive costs you have to incur.
HVAC systems work hard to maintain comfortable indoor temperatures day in and day out, so it's no surprise that they sometimes need a little TLC to stay in top condition.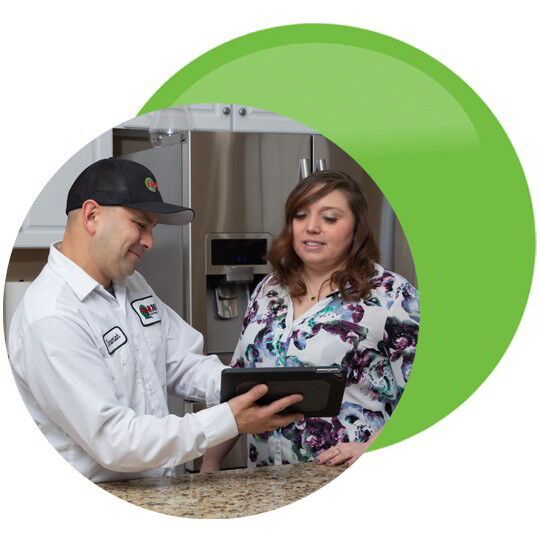 HVAC Maintenance Tips to Prevent Costly Repairs
Many HVAC companies offer maintenance services for an additional fee, but there are also some actions that you can take as a homeowner to help prevent costly repairs.
Filtration
First and foremost, homeowners should regularly change their HVAC system's air filters. A clogged or dirty air filter puts extra strain on the system and can cause it to work less efficiently, which will end up costing you more money in the long run.
It's generally recommended that you change your air filter every one to three months, but you may need to do it more often if you have pets or live in a dusty area.
Indoor Air Quality
In addition to changing your HVAC system's air filters, you can also improve its overall efficiency and indoor air quality by regularly cleaning the vents and ductwork.
You can do this yourself with a vacuum and a brush attachment, but it's also something that many HVAC companies include in their maintenance services.
Using a Smart Thermostat
One of the best ways to improve your HVAC system's efficiency and save money on your energy bills is to install a smart thermostat.
Smart thermostats can be programmed to adjust the temperature in your home based on your schedule and preferences, which can help you save up to 30% on your annual energy bill.
By running your system only when it's needed, you can reduce unnecessary wear and tear on your HVAC system, which can help you avoid costly repairs down the road.
In addition to being more energy-efficient, smart thermostats can also provide you with information about your HVAC system's performance and alert you to any potential problems.
Clean the Drain Lines
If your HVAC unit has a condensate drain, it's essential to keep the drain lines clear. A clogged drain line can cause water to back up into your home, which can lead to mold and mildew growth.
You can clean the drain lines yourself using a wet/dry vac or you can call upon a company that provides professional HVAC services for assistance.
Keep Vegetation Back
While it might do wonders for your curb appeal, shrubs and bushes that grow too close to your HVAC unit can cause all sorts of problems. They can block the airflow, reduce the system's efficiency, and create a fire hazard.
Be sure to keep at least two feet of clearance around your HVAC unit to ensure proper airflow and safety.
Test Carbon Monoxide Detectors Regularly
Your carbon monoxide detectors are an essential part of your home safety plan, and you should test them regularly to ensure that they're working properly. HVAC systems can produce small amounts of carbon monoxide, so it's essential to have a detector on each floor of your home.
Clean the Coils
The coils on your HVAC unit need to be clean in order to function properly. If they get dirty, the unit will have to work harder to heat or cool your home, which will lead to increased energy costs. You can clean the coils yourself using a coil brush or call a professional HVAC company for assistance.
Understand Your Utility Bill
If you're not sure what you're paying for on your utility bill, now is an excellent time to find out. Many people are surprised to learn that a large portion of their utility bill goes towards heating and cooling costs.
These bills are a key indicator of problems and issues. By comparing your spending from month to month or on a seasonal basis, you can catch HVAC problems early on and prevent them from becoming major issues.
Check Your Home's Insulation
If your home isn't well insulated, it could be costing you money in higher heating and cooling bills. You can test for drafts by holding a candle near doors and windows. If the flame flickers, you have a draft.
In addition, drafts can let in outside air, which can make your HVAC system work harder and lead to a shorter life-span.
Get an HVAC Maintenance Plan
One of the best ways to prevent costly HVAC repairs is to sign up for an HVAC maintenance plan. With a maintenance plan, a professional HVAC company will come to your home regularly to inspect and clean your HVAC unit.
Just like your car needs an oil change and tune-up from time to time, so does your HVAC system. A routine HVAC maintenance check-up can help prevent costly repairs down the road. I hope my post about HVAC Maintenance Tips to Prevent Costly Repairs has helped you!