I used to work in a chiropractor office. I would take people into those little treatment rooms and show them their x-rays and explain to them why chiropractic treatment was essential to getting to the root of their issues. Sure, medication can mask the issues these people were having, but treating the actual problem from within, was essential to healing.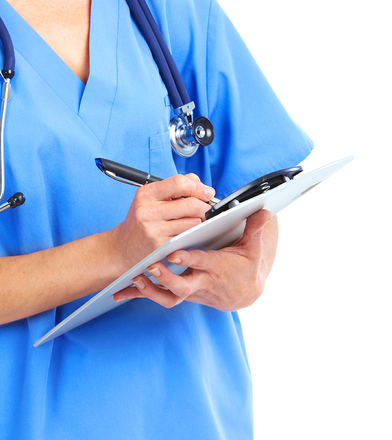 It is so true. Medication just masks all your symptoms and the medication can be very addicting to some people. Getting to the root of the problem and fixing it, is what needs to be done. To Target a Problem, First Understand the Problem!
I Have Parkinson's Disease, Now What?
SO true! This applies to anyone who is suffering from a past accident or disease. Conventional medical approaches to treating a disease, often times fail. Let's talk about Parkinson's Disease. Medical approaches to treating Parkinson's Disease aim to replace the lost dopamine but often fall short of addressing the ongoing destruction of dopaminergic neurons.
As time goes by, the ability of medications to replenish dopamine levels become overwhelmed by the further loss of those cells. The pharmaceutical drugs typically used to alleviate symptoms of Parkinson's Disease are heavily loaded with debilitating side effects and often worsen over time. Because of this, the prognosis for Parkinson's Disease patients relying on conventional treatments remains limited and not very effective. This makes patients frustrated with their treatments and the options available to them.
The mainstream medical establishment has failed to recognize the urgent need to address the multiple, interrelated pathological features of Parkinson's disease in order to prevent further neuronal loss and slow disease progression. However, researchers now know that the primary root cause of Parkinson's Disease is mitochondrial dysfunction with secondary issues being neural oxidation, neural inflammation, and alpha-synuclein aggregation.
For a long time, Parkinson's research experts have searched for a natural or drug compound to help address all the issues in the Parkinson's patient. There has been no success. But, in doing so, many compounds have been discovered.
These compounds have been known about for years but for the first time, certain compounds have been picked to be compounded together in one convenient capsule. This is called 'Restore Gold'.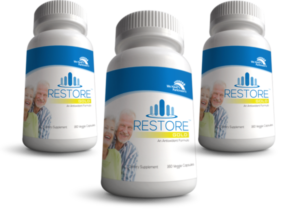 What Is Restore Gold?
Restore Gold is becoming go-to for numerous Parkinson's Disease patients. Restore Gold has seen positive feedback in more than 80% of cases!
7 Research Supported Ingredients In Restore Gold:
Acetyl-L-Carnitine
Alpha Lipoic Acid
Grape Seed Extract
Green Tea Extract
L-Tyrosine
N-Acetyl-Cysteine (NAC)
Tauroursodeoxycholic acid (TUDCA) (Taurine conjugate of UDCA)
Restore Gold Is Changing Lives (see for yourself):
Below, is a video of a man named Keith. He was diagnosed with Parkinson's Disease at 76 years old. He began taking Restore Gold about 8 months after diagnosis. Hear his thoughts, below.
There are many others who have benefited from taking Restore Gold, you can check out the reviews from real people, here.
It is very exciting to read how well Restore Gold is helping people. It certainly gives hope to those who have Parkinson's Disease.
Some Data Points
*At the three-month point, 87% decide to continue taking Restore Gold™ going forward.
*Out of those who report experiencing benefits after 3 months, the average observed benefit is noted at 2.6 months.
*The most commonly reported side effect is digestive distress, such as heartburn, at 7%. (Taking with food mitigates this issue)
If you want to learn more and have questions, you can read their FAQ's here!
Buy Restore Gold
Don't give up. Do something more. Read more on Restore Gold purchase a bottle today. They now offer a $50 discount for three months of Restore Gold™ with free shipping.
Win
One person is going to win a 3 month supply of Restore Gold!
Rules
The contest is open to US 18+. Giveaway will end on June 27, 2017, at 11:59 PM MT. The winner will have 48 hours to confirm their win after I email them, or a new winner will be chosen. I am not responsible for lost or stolen mail.