*This post is sponsored by F-Secure as part of a Whynotmom.com AllStar campaign. All opinions expressed are my own
I am sure we have all asked ourselves that questions a time or two. Is online shopping safe? Well, since I have been using F-Secure Freedome for the past several months, I know my internet is nothing to worry about anymore. I feel much safer and more confident, shopping online or doing anything online, now.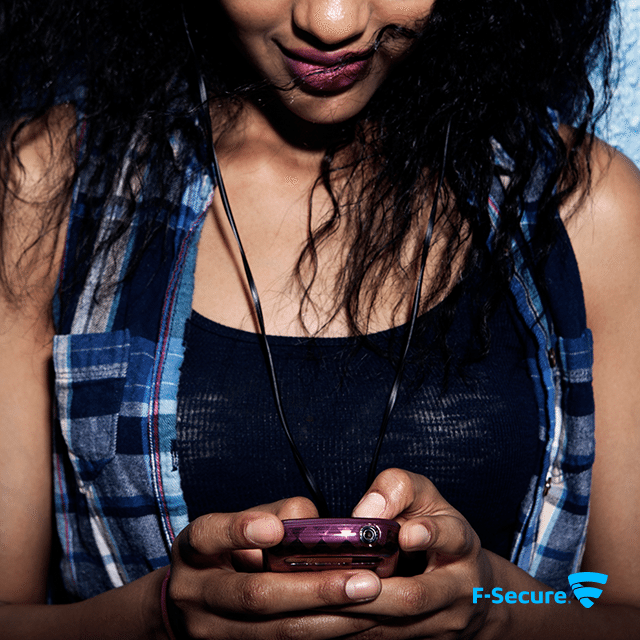 If you have not heard about F-Secure Freedome you should go ahead and read my other blog posts. They explain what F-Secure Freedome is and what it can do for YOU. Stay safe this holiday season, while you shop online!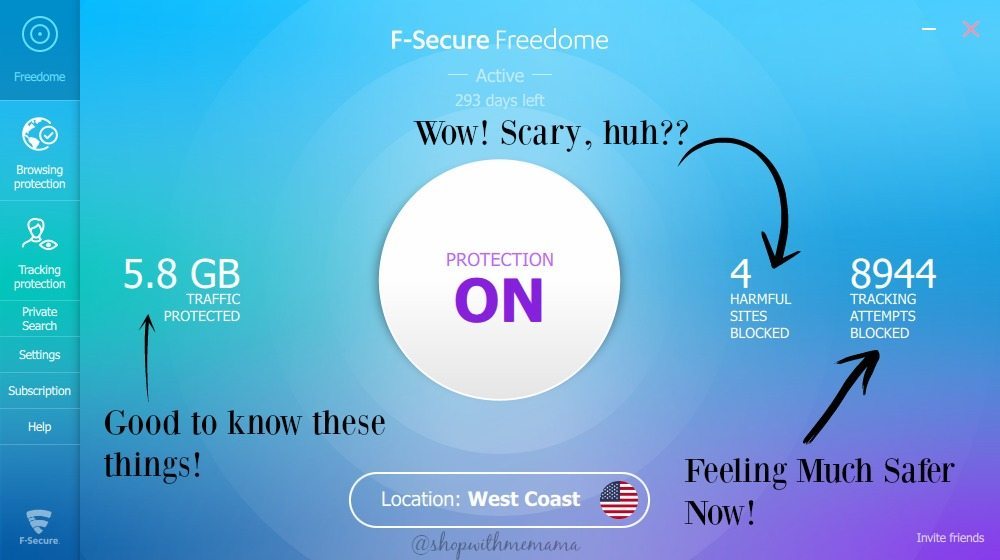 F-Secure Freedome VPN is so simple to install. It is even easier to turn off or on. I said in my post earlier, that F-Secure Freedome does not like Pinterest (or vice versa :)), so I have to turn off F-Secure Freedome, when using Pinterest. Otherwise, everything works and is wonderful with this security and privacy app.
Just looking at that screenshot above, you can see what F-Secure has been protecting me from! Look at those numbers, kind of scary huh? That is why, if you have not yet, you need to at least try F-Secure Freedome, you have NOTHING to lose.
Free Trial!!!
Free Trial of Freedome: this code is for a 90 day trial:  cttpc3
Platforms That Support Freedome:
Windows 7 or later
OS X 10.9 or later
Android 4.0.3 or later
iOS 7 or later
Kindle Fire OS
F-Secure Freedome is a privacy app and it can offer you protection against harmful sites, hackers, bad apps, unsecured hot spots, etc. So, you can start to immediately feel safer and more confident, while online doing your holiday shopping!
WIN!!!
Don't forget to enter to win an Apple® iPhone 6s 16GB and 12mo F-Secure® Freedome VPN! This giveaway ends on Halloween, so enter today!! Good luck!
Have You Downloaded The F-Secure Freedome VPN Safety App Yet???