Having two kids and one on the way can sometimes be trying. Especially trying when you go out and about and need a good, strong and reliable stroller that can move with you, not against you! You know those strollers right? The ones that will NOT do what you want them to do? Oh have I had my fair share of those! UGH! I need something that just glides with me!!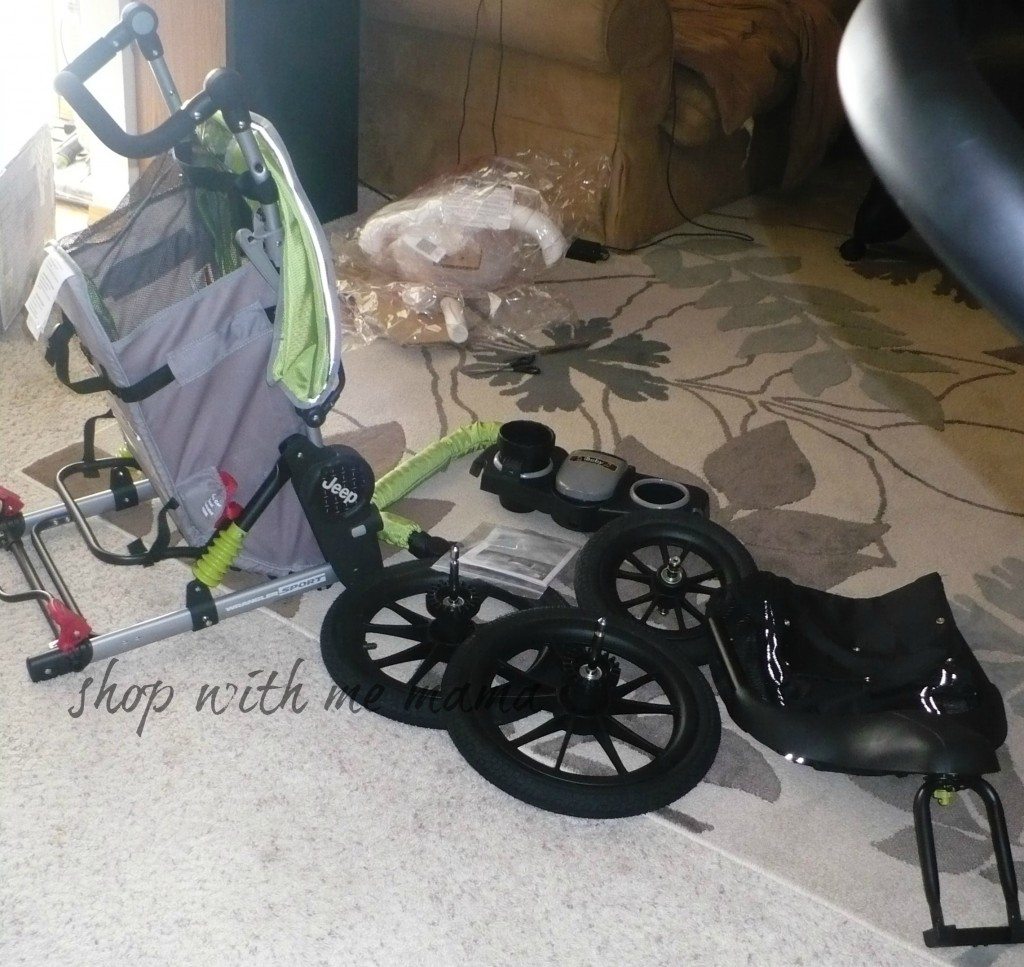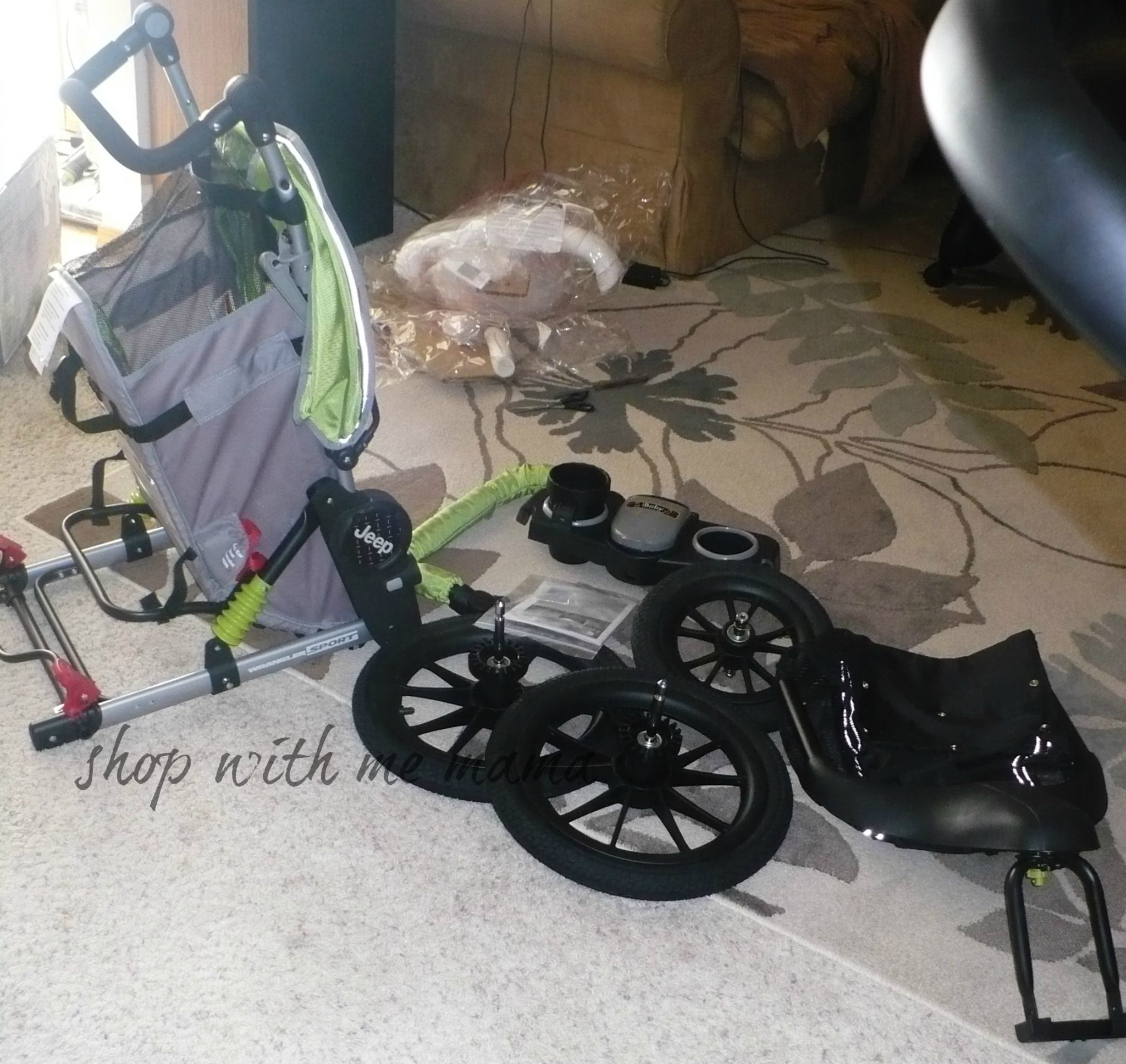 My son is more than able to walk on  his own when we go to the fair, mall or any other place that requires lots of walking. My daughter, on the other hand, who is four, gets tired out easily and wants us to hold her. With me being 23 weeks pregnant, that is NOT going to happen! My hubby will hold her for a bit, but then he will get tired too. So, having a good stroller is very important.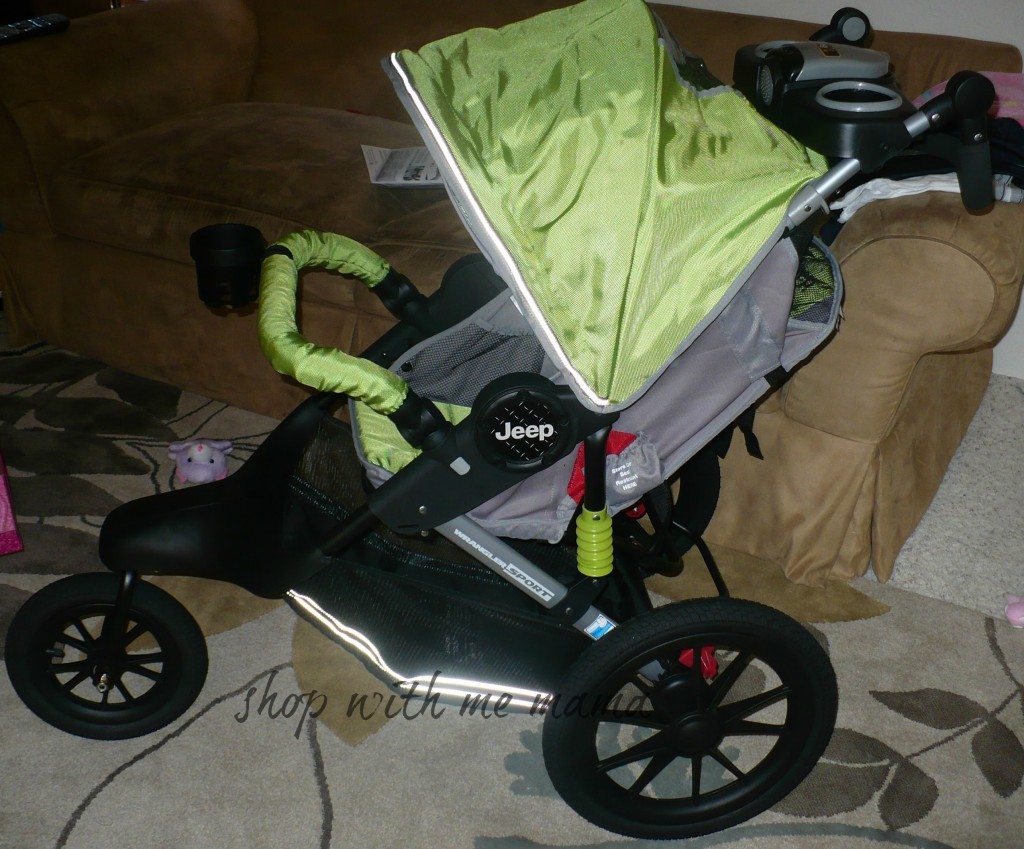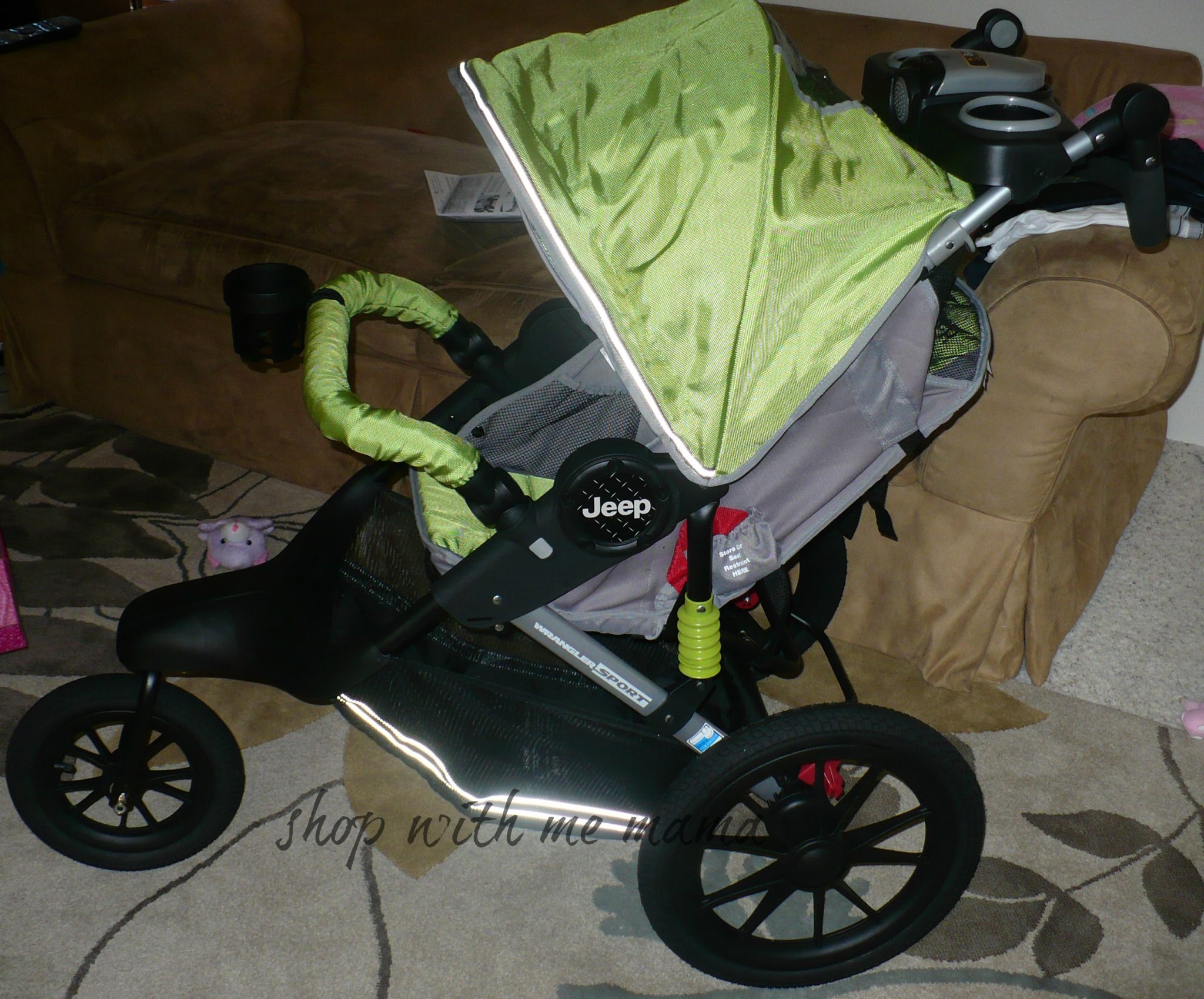 I was able to review the new J is for Jeep® Wrangler Sport Jogger Stroller and yes, we love it. Including my daughter! Though I am not really active right now, because I get super tired very easily, I know when I do have this baby, I will want to jog and become super active again. This jogging stroller will be great for that and to get me moving!! Plus, right now, my daughter gets to use it when we go out and do things that require lots of walking. Heck, I NEED one of these for ME!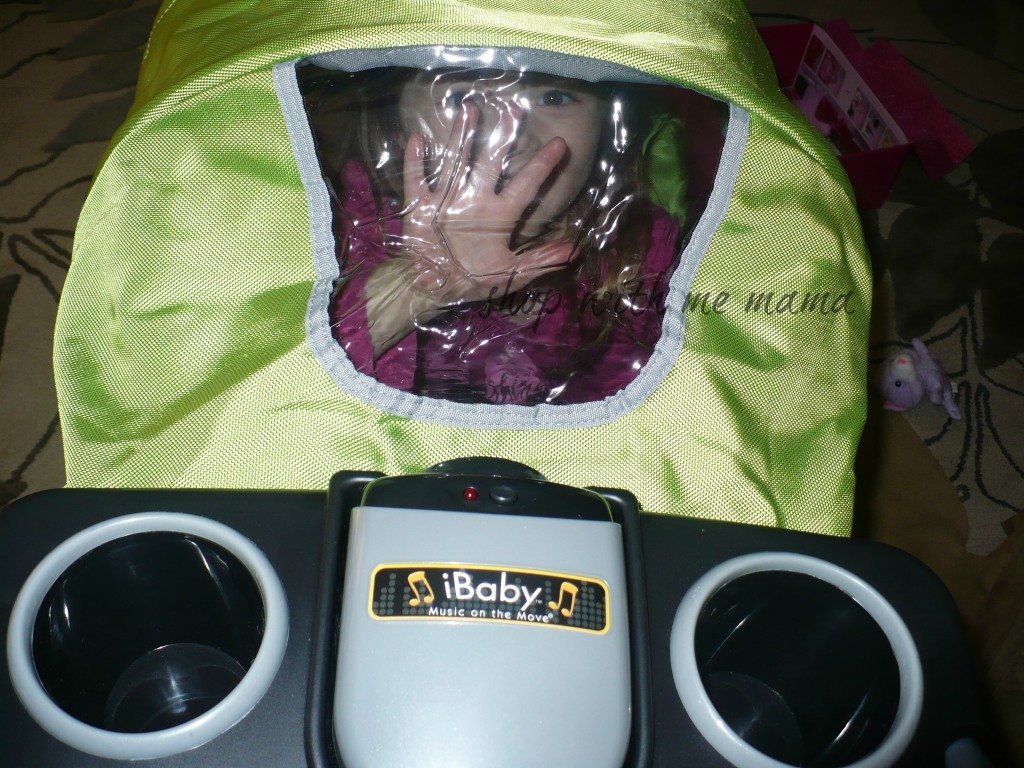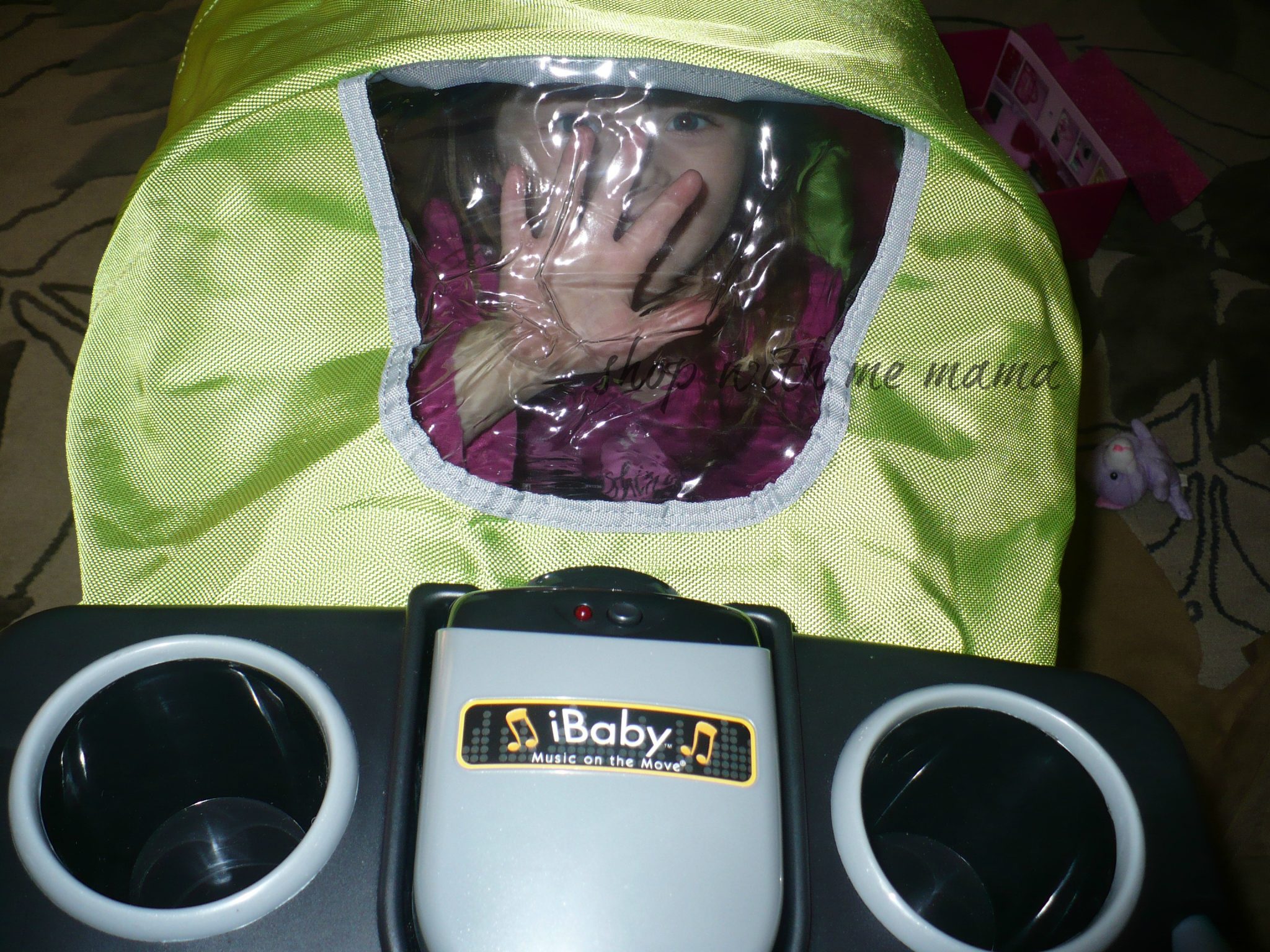 This Sport Jogger Stroller does require some assembly. At first glance, when taken out of the box,  you will totally be tired just looking at all the things you need to put together. BUT, once you really check it out and browse the directions, assembly is NOTHING. Totally easy to do. I put this together, with my four-year old, in 15 minutes tops, seriously easy to do.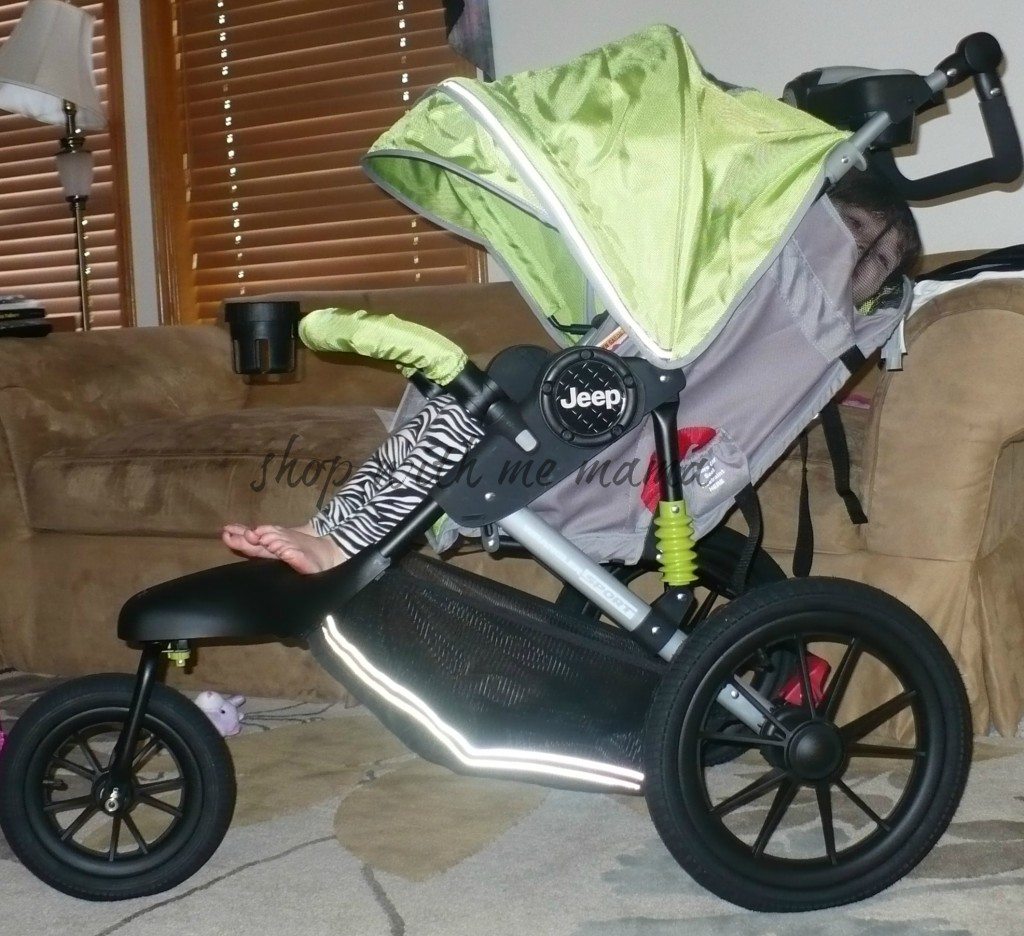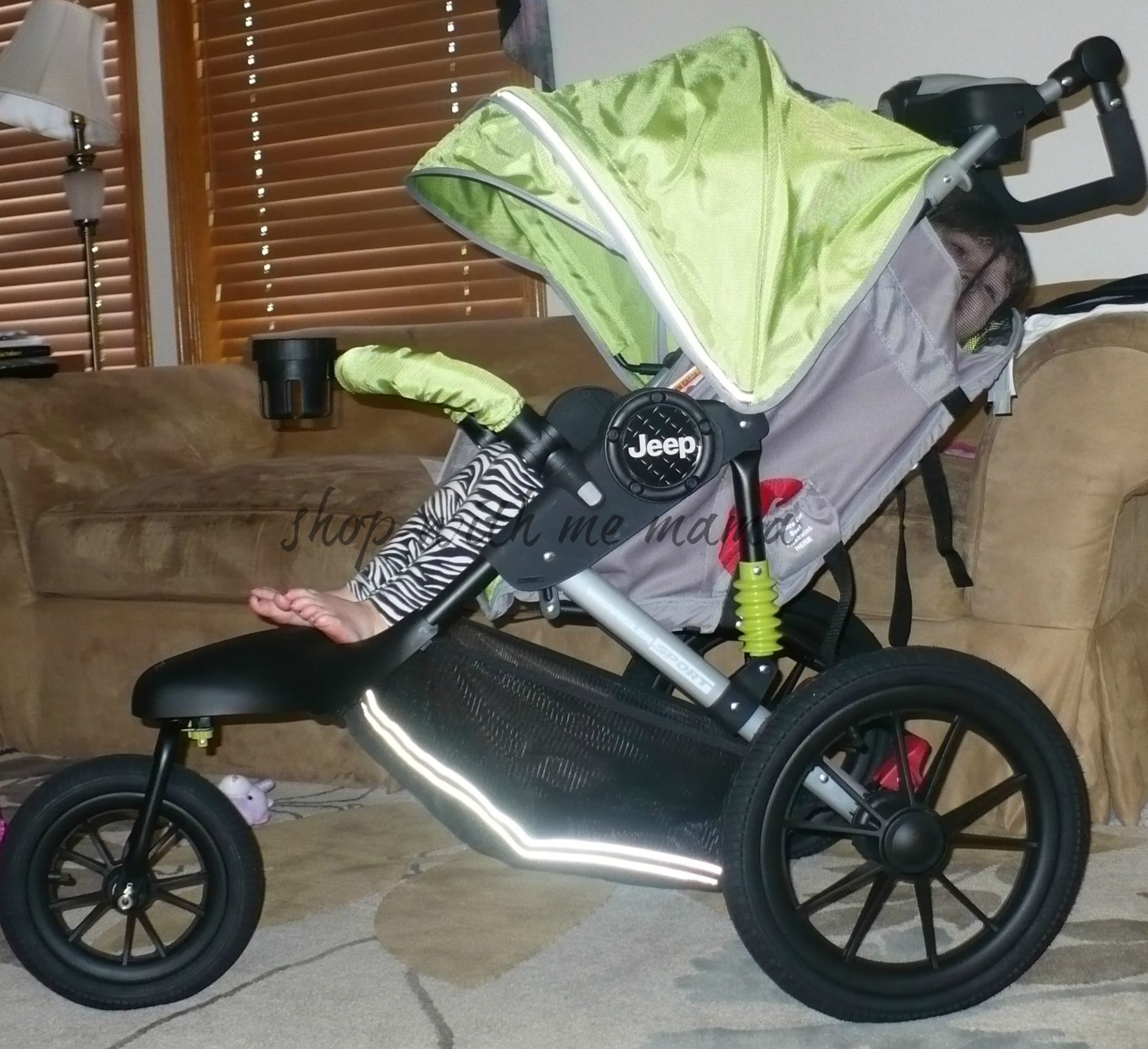 This jogging stroller is plush! It is smooth riding and glides like no other. It is obviously comfy for my daughter as she did not want to get out of it. It has everything to keep you comfy like a cup holder, music (iBaby® sound system connects to your iPod® or MP3 player!!) and more (see below).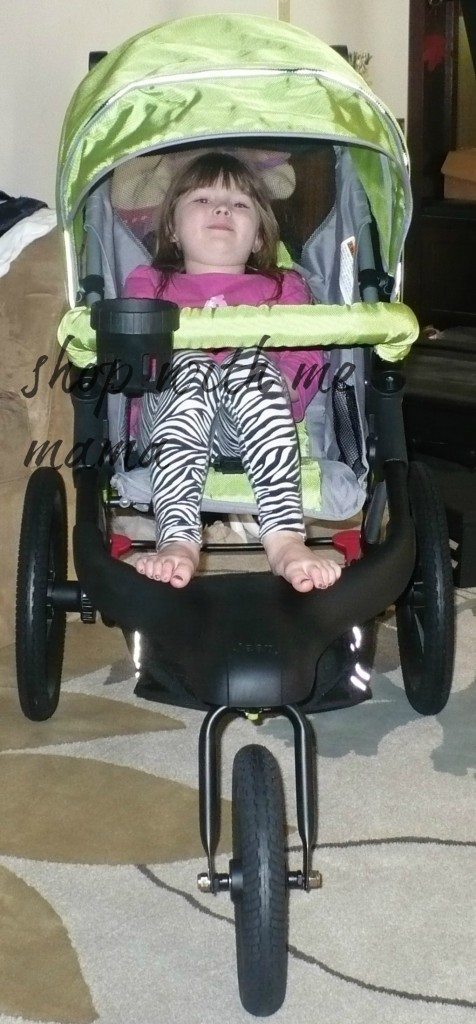 J is for Jeep Wrangler Sport Jogger Stroller Features:
Compatible with many popular infant car seats (no adapter required) including: Baby Trend, Britax, Chicco, Cosco, Graco, Peg Perego and Safety 1st.
iBaby® sound system connects to your iPod® or MP3 player
16 inch rear air-filled tires for jogging comfort and increased performance on uneven surfaces
Forward-locking front wheel provides increased wheel base and stability while jogging; swivels for everyday use
Shock-absorbing suspension system keeps the ride smooth
Smart Handle® adjusts to multiple heights
Multi-position reclining seat
Large underseat storage basket can be accessed from the front or back of the stroller
Convenient Free-Stand® design stands upright when folded
Child cup holder for easy access to cup/bottle
Adjustable 5-point harness & safety tether for safety
60 lbs. child weight capacity
JPMA Certified
One-year manufacturer warranty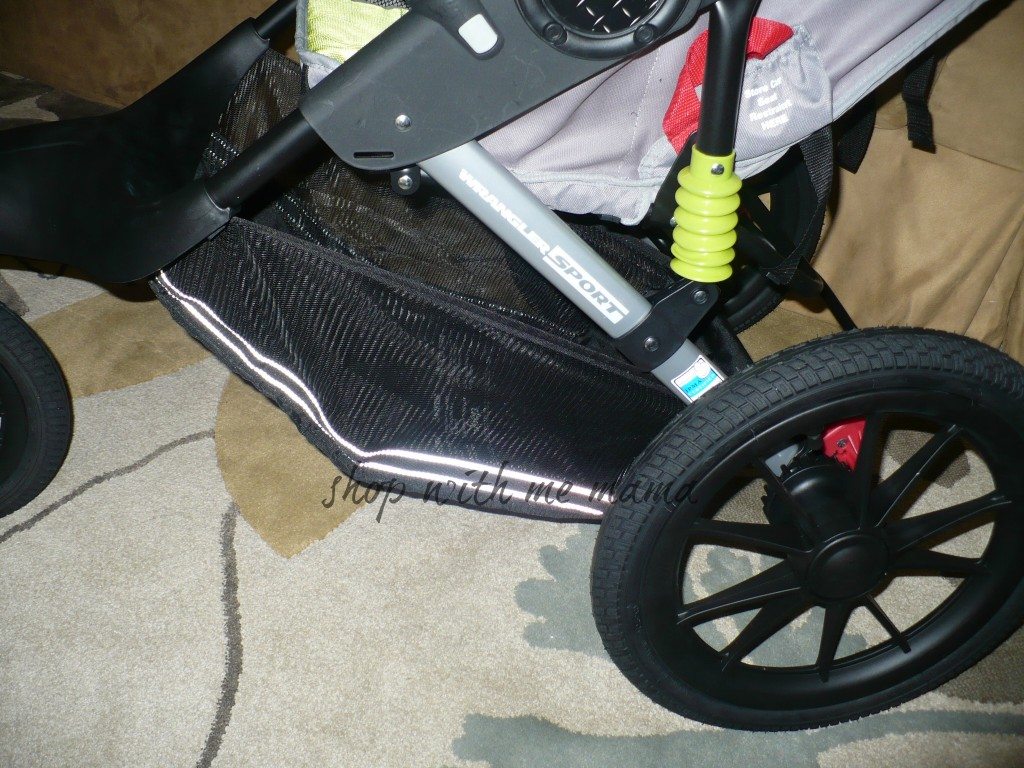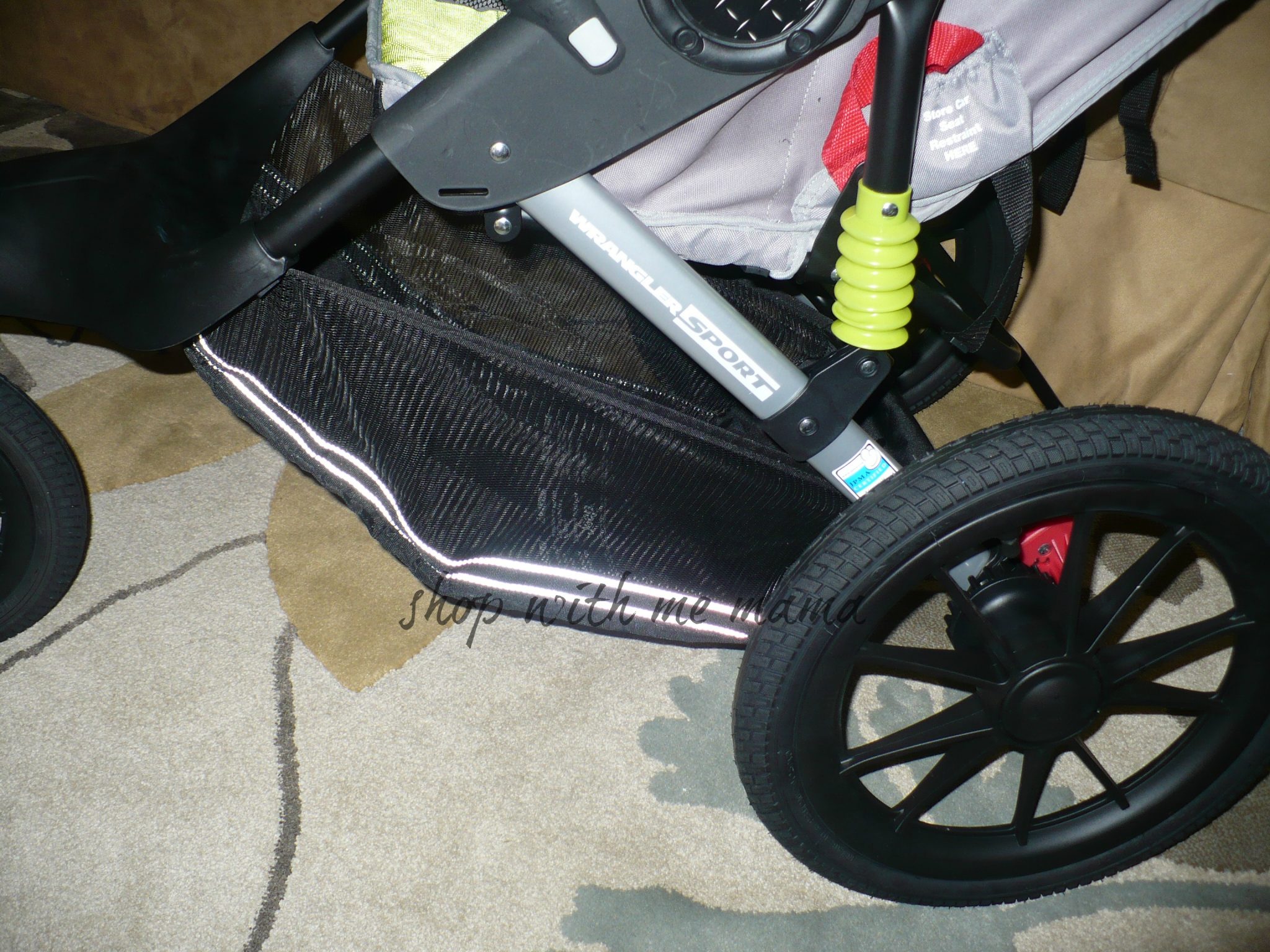 Sooooo many awesome features!!!! The weight of the stroller is kind of heavy at 31.5 lbs, but you don't pick this up you push it and it does not feel heavy pushing it at all. It is very smooth.
The following brands of infant car seats are compatible with this jogging stroller: 
Baby Trend® Flex-Loc
Baby Trend® EZ Flex-Loc
Baby Trend® Latch-Loc
Britax® Chaperone
Chicco® KeyFit
Chicco® KeyFit 30
Graco® Safe Seat
Graco® SnugRide® Infant
Graco® SnugRide® 30
Graco® SnugRide® 32
Graco® SnugRide® 35
Peg Perego® Primo Viaggio
Peg Perego® Primo Viaggio SIP
Peg Perego® Primo Viaggio SIP 30-30
Safety 1st® Designer 22™
Safety 1st® onBoard™ 35 AIR
Safety 1st® onBoard™ 35 AIR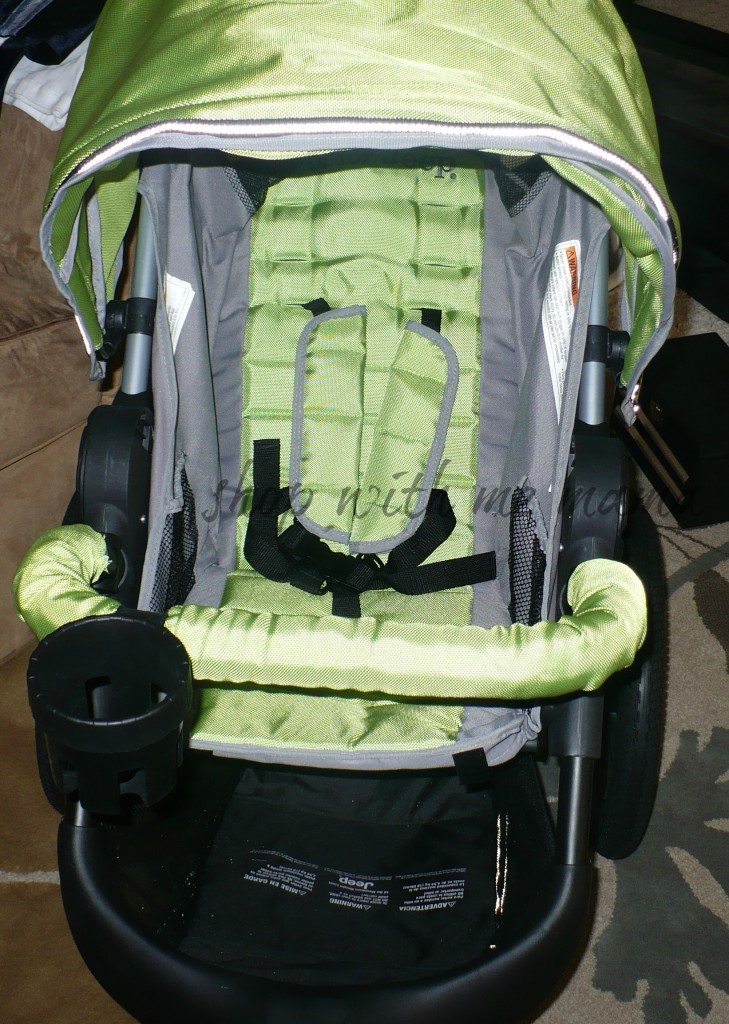 I really like this jogging stroller and I like that when you play your music on the iBaby® sound system, there is a little speaker that faces baby, so baby can hear your music really well too! We all know babies LOVE music, right?! The storage space below the jogging stroller is spacious, which is so helpful and nice when you not only have a diaper bag, but other things too. The seat reclines super easily, so baby can lay back when tired and take a much-needed nap!! And, with a simple click, you can swivel or lock the front wheel in place, so no worries there!
This is just a nice jogging stroller and though I have only used it twice, out and about, I can feel the smoothness of this ride. My daughter is happy when she is in it and I am happy that I don't have to carry her around or worry about a stroller that wants to do its own thing! All in all we are happy with the J is for Jeep Wrangler Sport Jogger Stroller.
Buy
You can purchase the  J is for Jeep Wrangler Sport Jogger Stroller at
Buy Buy Baby
. It retails for $299.99
Disclosure:
I am a Kolcraft Mom and receive products to check out and share my opinions on. All opinions of this product are my very own, thanks!