*How To Keep Your Child's Fever Down. This post includes my affiliate links. 
No one likes to feel sick and lately, many people have been sick. In fact, I just had to pick my daughter up from school yesterday because she had a fever and thought she was going to throw up 🙁 My poor little girl has been sick a lot this year!My son has been sick too and my baby boy. Winter time cannot end soon enough! No more sickies in this house, PLEASE?!?
How To Keep Your Child's Fever Down
My babies get fevers, I get scared. You hear horror stories on the news and it puts fear inside of me 🙁 One of the ways I like to keep my kid's fevers in control is with Children's Advil. I use something different on my toddler, but for my two bigger kids, I use this.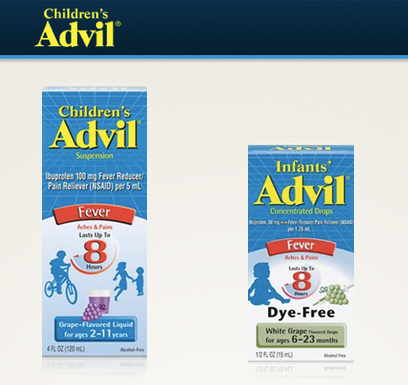 I can treat my child's fever and get them back to feeling like kids again with Children's Advil. With fast fever relief that lasts up to 8hrs, Children's Advil® is the medicine you can trust to bring relief to your child. And yesterday when I gave it to my daughter, she was feeling better in no time, really she was, and she even ate something! She is back at school today 🙂 Of course, you should always consult with your pediatrician regarding activity and your child's wellness state.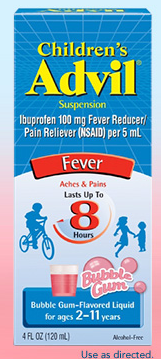 In addition, when your kids are still not feeling well but get a bit bored, you can have them check out (with you supervising of course) the fun activities available at the Children's Advil® Feel Better Activity Center located on the Children's Advil® Facebook page!
How To Keep Your Child's Fever Down
On the Children's Advil Feel Better Activity Center, you and your child can discover ways to spend the day together, create a personalized playlist, print your child's favorite activities, crafts, recipes and more! Too much fun!
Grab your Children's Advil Coupons Here!!!
Use as directed.
For product usage, product label or more information, visit them online at www.childrensadvil.com.
Find out natural tips on how you can keep your child's fever down here!