High School Story App Game! We all know that bullying is a problem. It is even more of a problem now that there is the internet. I have heard horror stories about this and it makes me sick.
High School Story App Game
The things others will do or say to one another are SCARY. Cyberbullying is a serious issue facing many children and their families. Every year, one in six American teens is cyberbullied, according to the CDC. If that does not wake you up, what will?
*This post includes my Amazon Affiliate links.
What Can Be Done?
After learning about the tragic deaths of cyberbullying victims Audrie Pott and Rebecca Sedwick, the creators of High School Story decided to take a stand. Since then, they've introduced a special in-game storyline that has already taught 2 million High School Story players how to deal with cyberbullies.
They've also used the game to raise $200,000 in donations to the anti-cyberbullying charity Cybersmile, and are directing over 100 teen bullying victims per week to Cybersmile's counselors through in-game resources. The campaign has been featured by the Washington Post, Fox News, The San Francisco Chronicle, Fast Company, and more.
High School Story
, which launched on
Kindle
devices, is a fun and educational mobile game played by millions of teens that let them build their dream high school experience from the ground up! This is all just the beginning for High School Story creators, who plan to weave other educational and coming-of-age topics into the game.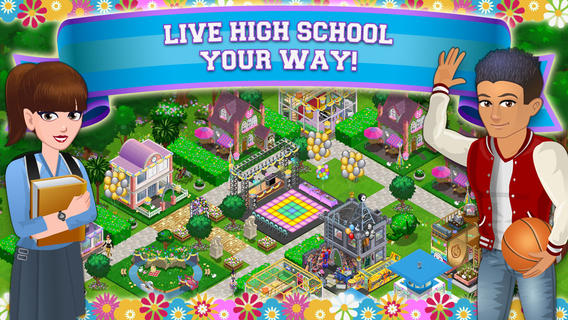 More About This Awesome Game!
High School Story is a mobile game for iOS, Android, and Kindle in which players guide a diverse cast of characters through typical high school activities like sports, parties, academics, and dating. It also educates players about issues like diversity, inclusion, and bullying. It's especially popular among teenagers but its story is appropriate for younger children as well.
This fabulous game is free to download! You can visit here to download it for iOS and here to download it for Android. Or on
Amazon.com
. I highly recommend downloading it today!