I have always loved the look of leather, especially 'old' or 'worn' looking leather. You know, the kind of leather you see in older shows and movies? Ya, that kind of leather! So when I browsed the Galen Leather website and saw that they carried these kinds of leather goods I knew I had to check out their leather notebook cover. I have ALWAYS wanted one to carry my important papers, notebook, and tablet in. This was perfect for me.
*Leather Notebook Cover From Galen Leather was received. This post includes my affiliate links.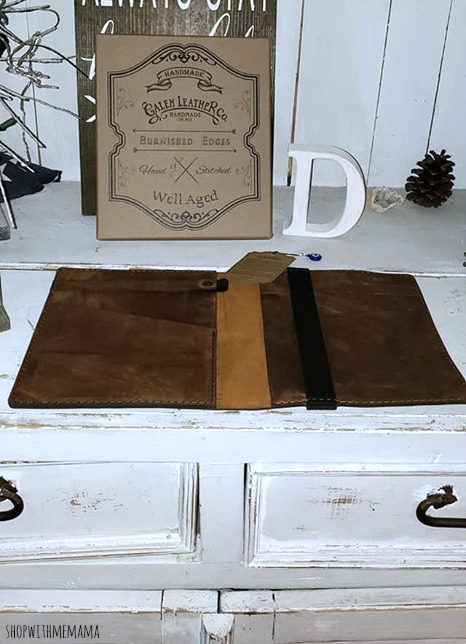 Leather Notebook Cover From Galen Leather
Since these are ALL handmade, it took around 2 weeks (maybe a bit more) for this to be handmade for me. When the leather notebook cover came in the mail, it was packaged SO nicely. It was kind of rustic packaging, which fit perfectly with Galen Leather and the 'look' they have.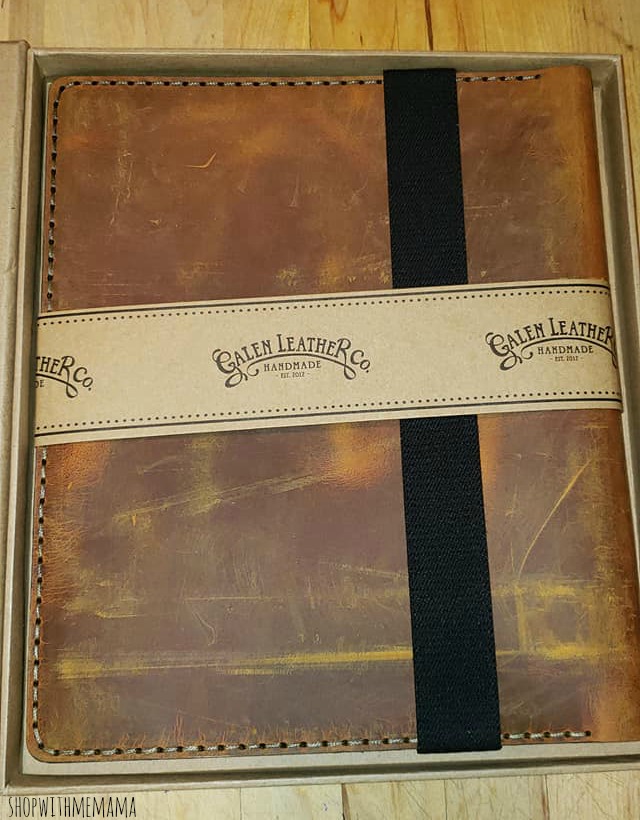 I chose the Composition Notebook Cover With iPad Air/Pro Pocket in crazy horse brown. And oh, my goodness, this is an exceptionally made leather product. I was so impressed with how well it is made and the hand stitches are beautiful! Just perfect!
The color of it: Crazy Horse Brown, is beautiful. It is a distressed brown color, showing a lot of different brown under-tones including tan, mocha, and hickory. Ages and softens quicker compared to regular leather. Suede feeling finish. I LOVE the color!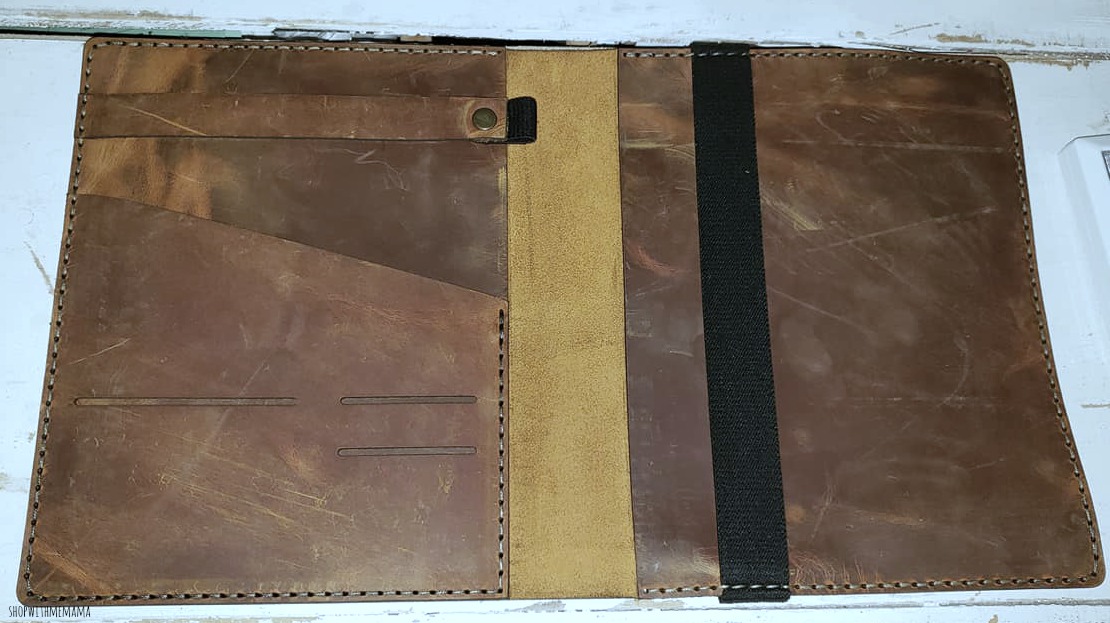 This leather notebook cover from Galen Leather is made from 100% vegetable-tanned cow leather and Hand stitched using waxed polyamide thread.
This Composition Notebook Cover is Compatible with:
*Composition Notebook 7.5 x 9.75 inches (19 x 25 cm) or notebooks of similar size
*Mobile phone – fits up to iPhone 6 Plus and Galaxy Note 4 devices
*iPad Air 1/2 or iPad Pro (9.7) or iPad 1/2/3/4 devices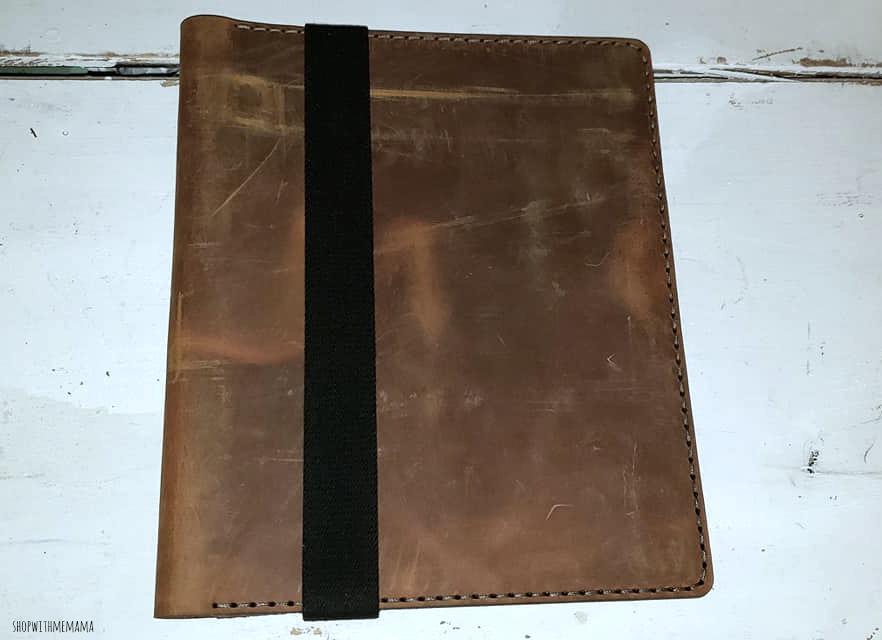 Other accessories you can include in this are:
*Pencils & pens
*Passport
*Credit Cards
*Small notebook (like a Field Notes notebook)
I carry this leather notebook cover around everywhere with me, since receiving it. I love how much it can hold and I am so happy with the quality of it. I know it will last for a very long time, being handstitched and handmade! It is perfect for anyone that needs to carry important papers around, a notebook, pen/pencils, and their phone/tablet. Great for keeping all of your important things in one place for easy access to them.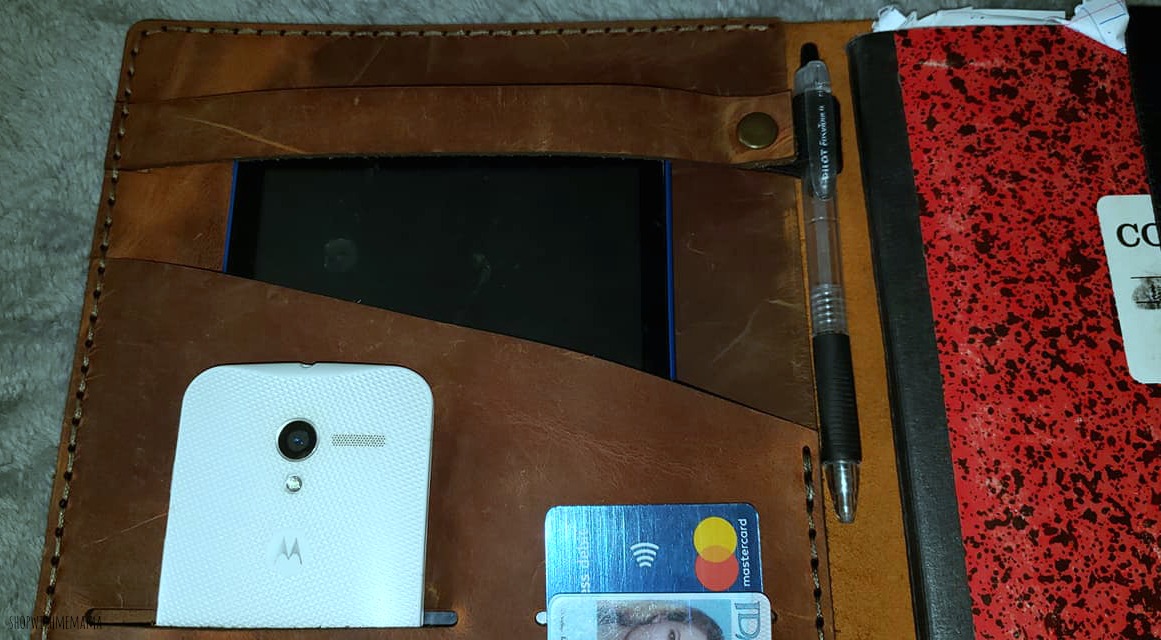 This leather composition notebook cover/holder has 3 main pockets; one phone pocket and two cardholders. On the left side, you can put your Field Notes notebook, passport, or mobile phone. Under the pockets on both sides, there are sleeves for storing your iPad device. An elastic band holds the notebook in place inside on the right side and wraps around the left side of the cover to keep the case securely closed.
You can have this personalized too. I think some initials on it of the person you are giving it to, would be a nice, added touch! These leather notebook covers are just so gorgeous and they smell of leather (obviously!) and I love that!
Galen Leather also carries other leather products! They carry a variety of leather notebook covers (different sizes and leather colors), wallets, pen cases, bags, office stuff, and accessories.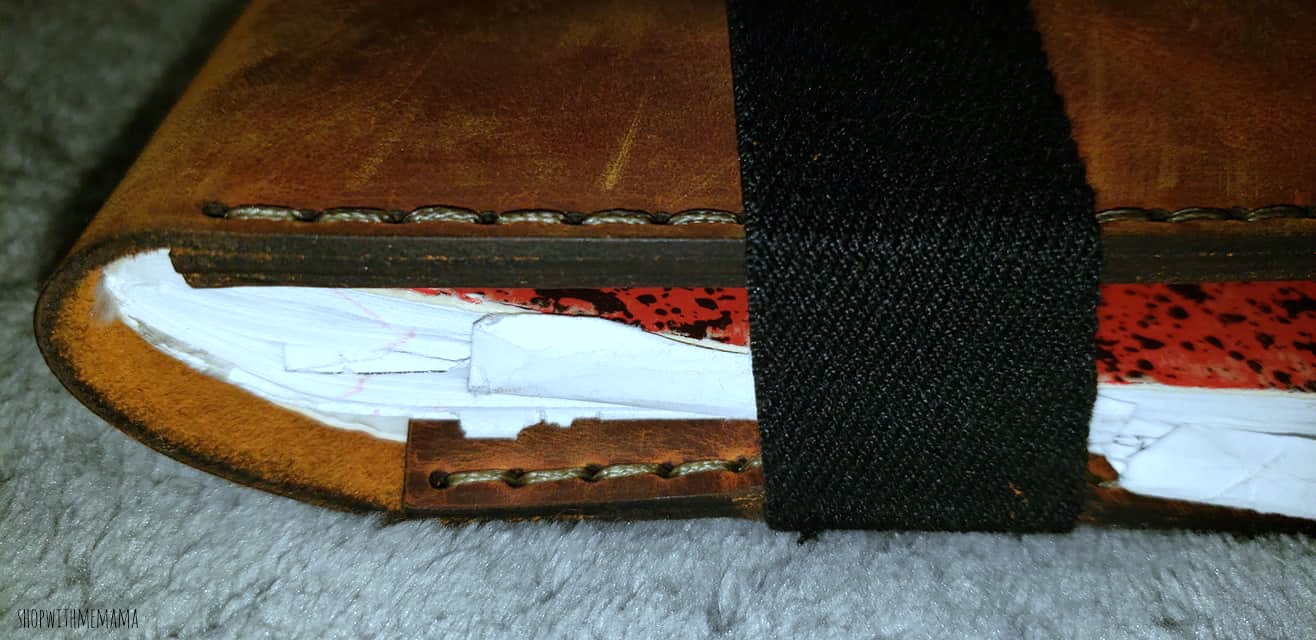 Care & Cleaning Of Your Galen Leather Products:
We use locally sourced 2-3mm vegetable oak tanned cow leather. Every piece of leather absorbs dye differently.
When you receive your item, please note that leather can initially be a bit stiff. In time the leather will soften. Our leather ages very well with daily use.
All edges are hand burnished/finished.
Your leather product is designed to last a lifetime and age gracefully along the way. The only thing you need in order to care for your product is neatsfoot oil or olive oil. Apply a light layer of oil with a cloth.
Try to avoid leaving your leather cover or accessory in direct sunlight. Blue/purple leather colors are the most susceptible to fading.
For small scuffs or wear marks, simply rub your thumb or finger along the cleft between your nose and nostril for a bit of oil. With light pressure, rub the spot on your cover in a circular motion. The scuff should darken and become less obvious.
Feed your cover once a year or so by applying a light even coating of neatsfoot oil or olive oil.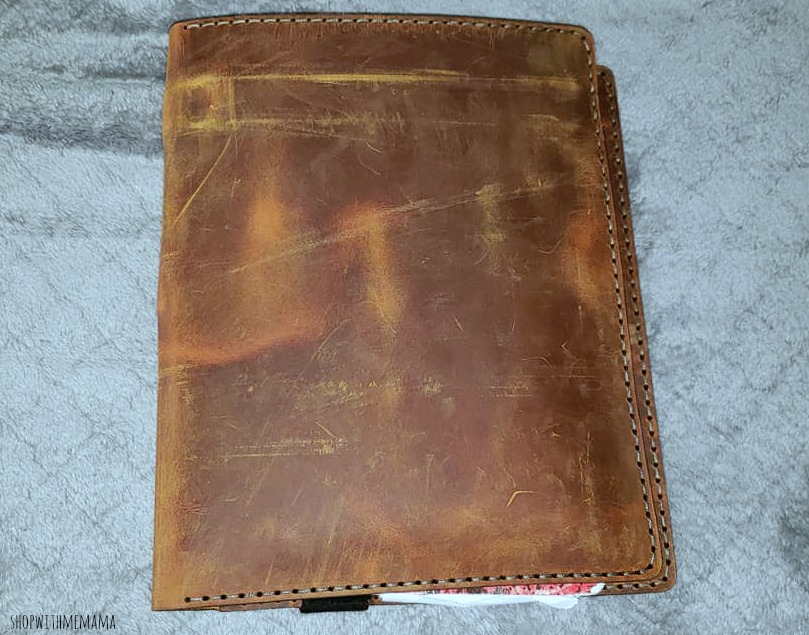 About Galen Leather
Designed and handmade in Turkey, their products add a touch of luxury to your travels and provide the guarantee of a long-lasting accomplice you can trust to last the test of time.
Their journal covers and writing sets will transport you back to a time when no traveler would dare leave on a journey without a leatherbound notepad and fountain pen to jot down their thoughts and memories. Their focus is mainly on making leather journal covers compatible with Moleskine, Rhodia, Leuchtturm1917, and Field Note brands.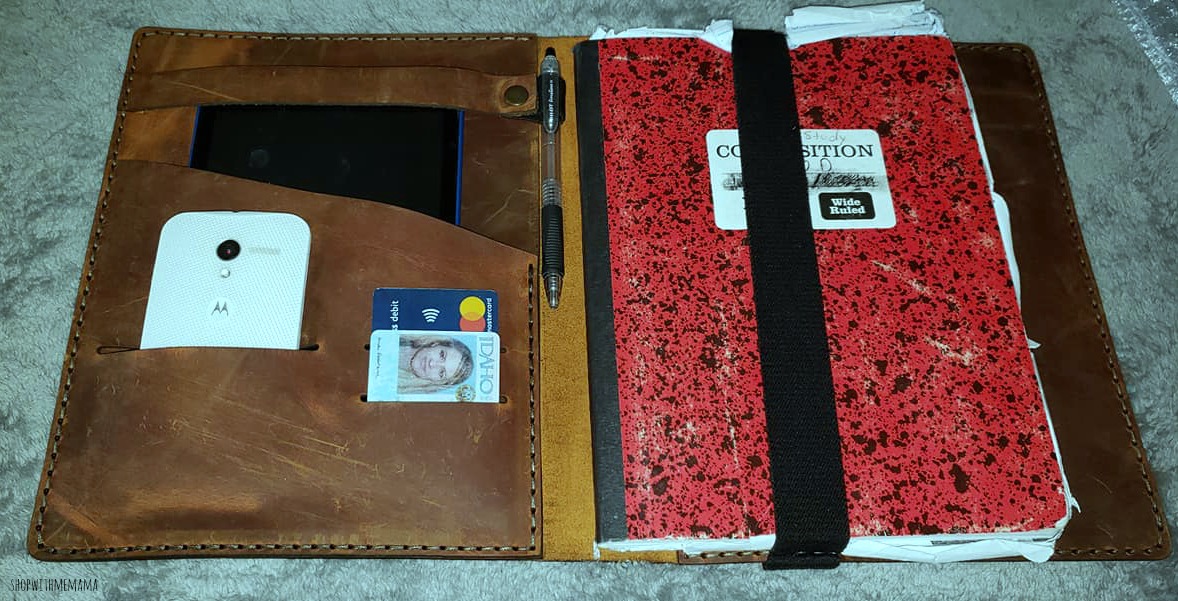 While Galen Leather may share your nostalgia for the romantic notion of putting pen to paper, they also embrace modern technology with the changing of time. And so, they created their line of laptop and tablet cases too.
Beautiful leather, the earthy smell of the vegetable-tanned leather, and the details of Galen Leather's signature hand stitching and smooth hand finishes around the edges…
More Products I WANT From Galen Leather:
I had an extremely hard time deciding what I wanted to review from Galen Leather, it was such a tough decision! So, I wanted to share a few other products I just love from Galen Leather that I will be buying in the near future. See my top picks below!
*The Note Board Wooden Rhodia Notepad Holder in Walnut. $39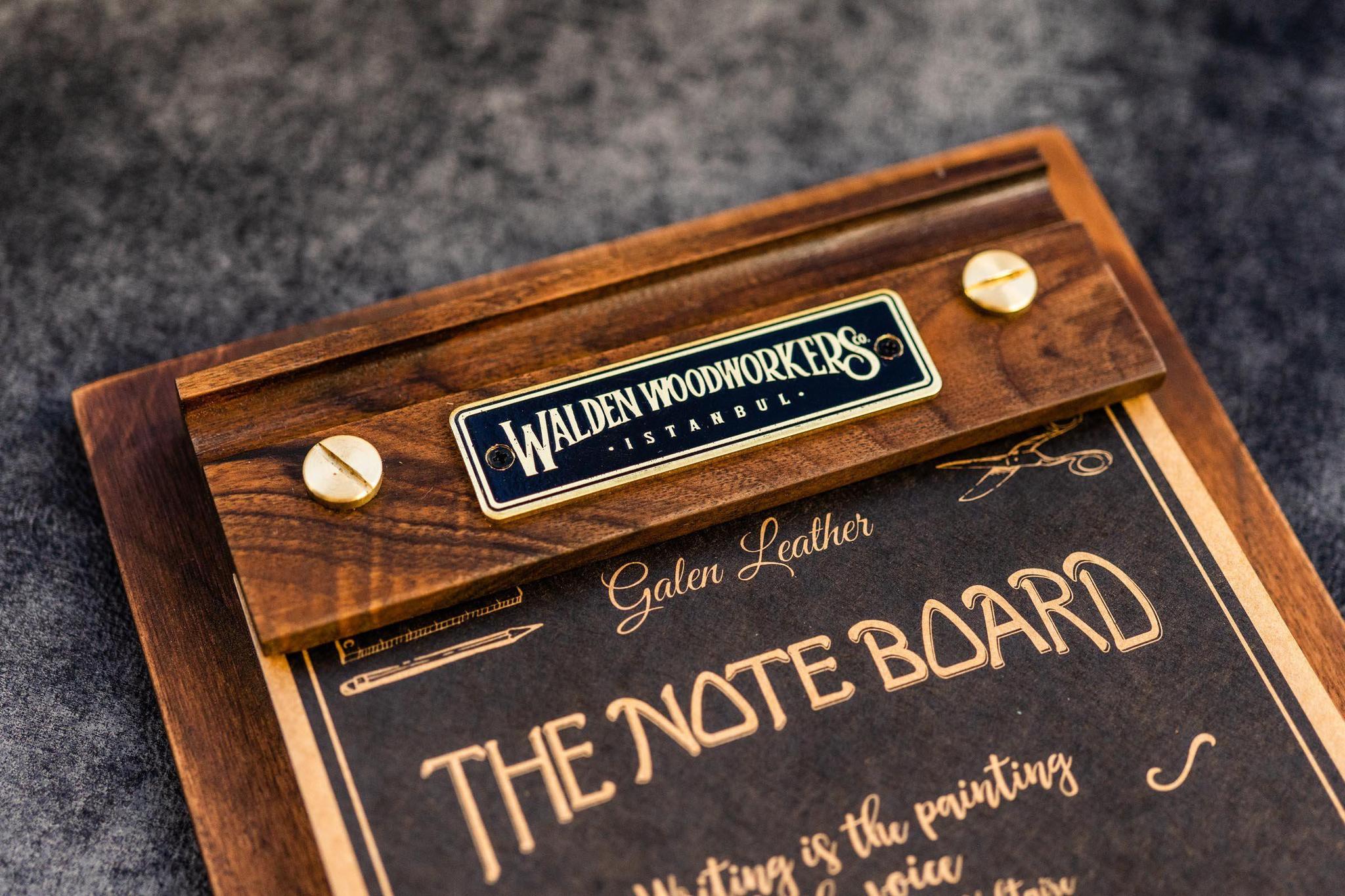 *Leather Tote Bag. $150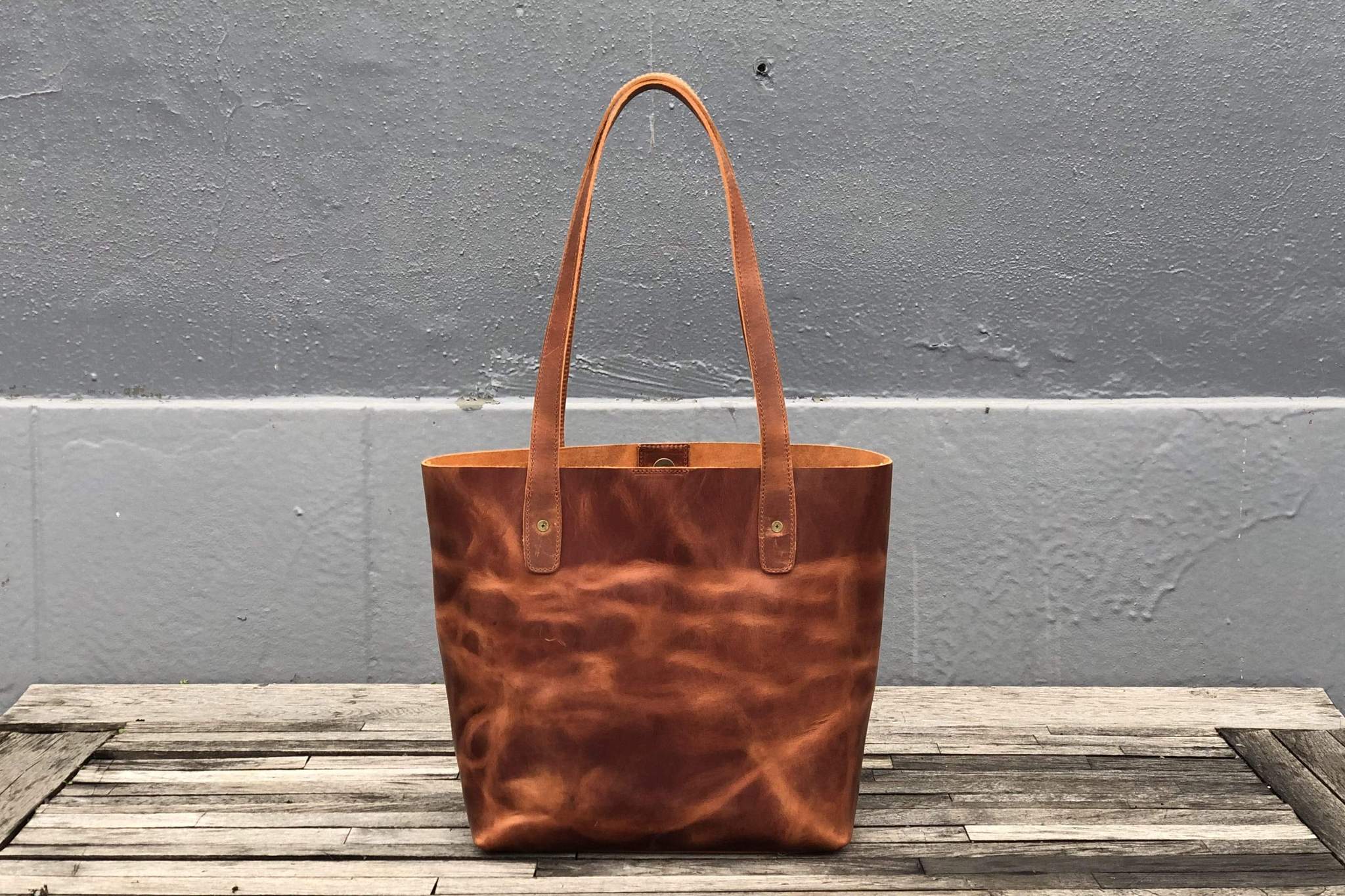 *Leather zippered 5 slots pen case. Retails for $49.00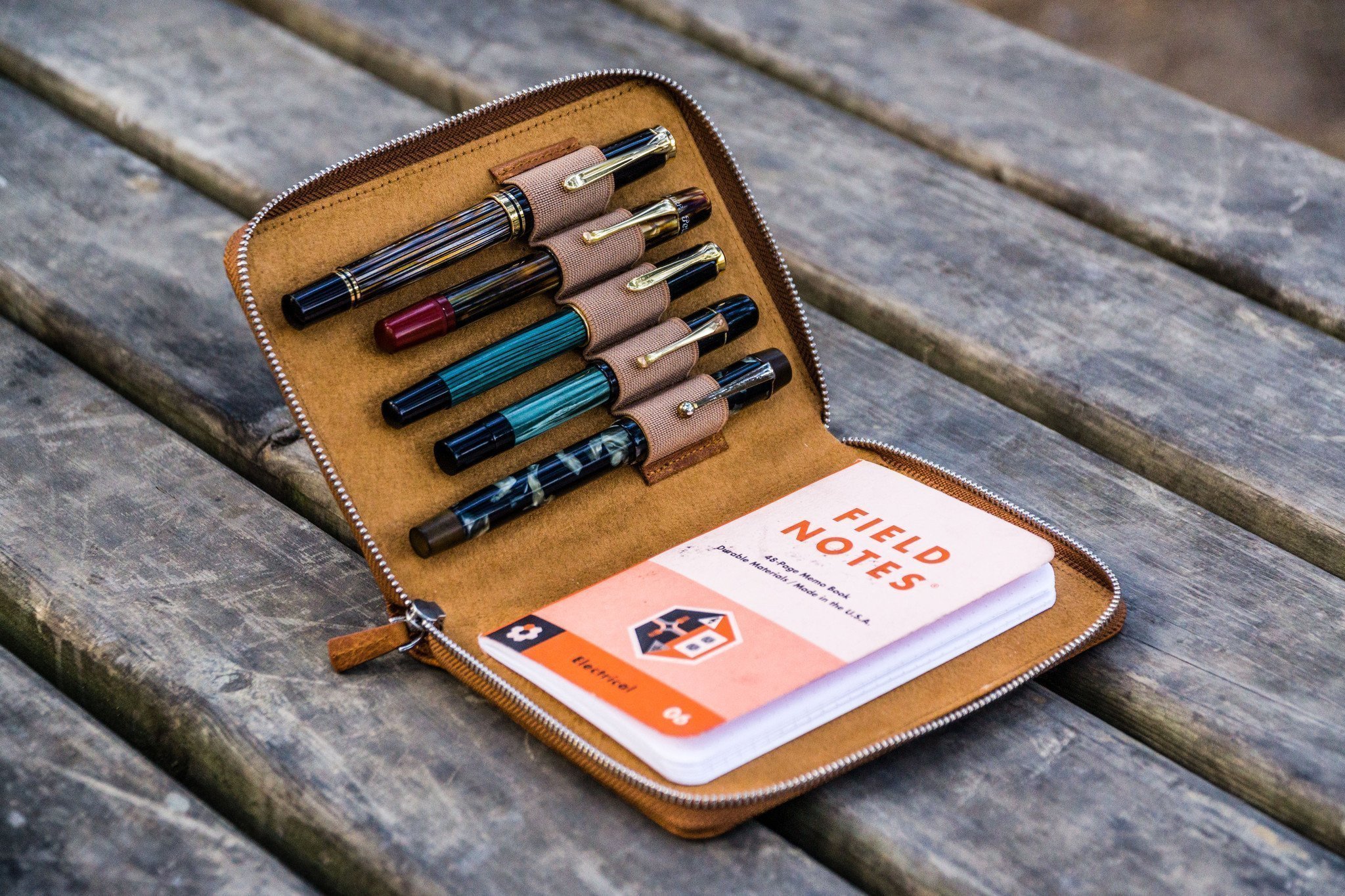 Are those leather products just gorgeous? I want them all! These would make for some great holiday gifts, don't you think?
Shop!
You can view the leather products that Galen Leather carries, by visiting them online at https://www.galenleather.com/.