Looking for fun ways to spend time with your kids? I always am! I am always looking for fun projects to help get my kids involved in!
A really fun way to get kids involved in a project is a DIY project! Little Miss Do-It-Yourself is a really fun and cute DIY Doll Furniture Company. They have fun projects for you and your kids.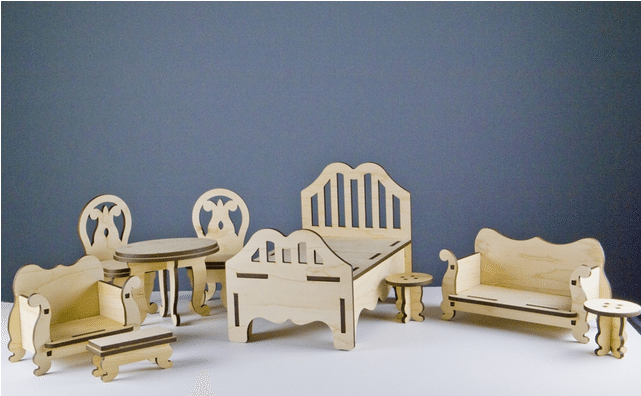 All of the doll furniture sold on their site is made of unfinished wood that can be painted or stained, then easily assembled! The furniture comes in three different sizes: small for dolls 4″- 6," medium for dolls 7″-11″ (Barbie sized), and large for dolls 12″- 18″ (American Girl sized). I love this site so far, and am excited to get some things for me and my daughter (and son!) to put together and paint!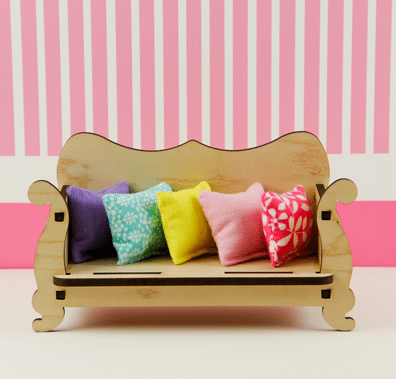 This site is not just about doll furniture, though, they also have accessories for the furniture, too! Like cute pillows and bed spreads!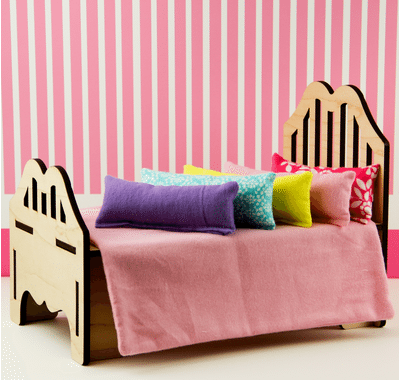 I love the idea of building things with my kids and making special memories with them. Then, they can treasure the furniture we made together and maybe one day, give it to their child!
Little Miss Do-It-Yourself is a Utah-based company that makes custom toys and wooden projects for families to build and create memories. They pride themselves on the quality of their toys. Their dollhouse furniture provides a great one-time project with your daughters (or sons!) that will last for years of playing make-believe and dress up!
So, if you are looking for a really cute and fun DIY project to do with your kids, I recommend checking out Little Miss Do-It-Yourself and check out their adorable doll furniture!
What things do you enjoy doing with your kids? What projects are you working on with them?
Disclosure:
This is a sponsored post. All opinions are mine. This post includes my affiliate links.