In this blog post, we will talk about the amazing Lumi Hair Removal Device (Never Shave Again!). Imagine never having to shave your legs again. No more nicks, no more cuts, no more irritation. Now, with the new Lumi Hair Removal Device, you can have smooth, soft legs all year round! It targets unwanted hairs and keeps them away! The Lumi Hair Removal device is a new, at-home IPL hair removal device that has been specially designed to give you permanent hair reduction with noticeable results after just 4 uses.
The Lumi Hair Removal device is cheaper than laser hair removal, more convenient than shaving, and WAY less painful than waxing. With the Lumi Hair Removal device, you can get smooth, hair-free skin that stays that way. So why wait? Get the Lumi Hair Removal device today and say goodbye to unwanted hair forever! Plus, no more ingrown hairs ever again!
Lumi Hair Removal Device (Never Shave Again!)
I have used my Lumi hair removal device about 7 times now and I already notice the hair growth on my legs, underarms, and bikini line area slowing down and in some places gone! I am so so excited! I even use this on my chin because as you grow older, there are a few stray chin hairs that think they are welcome on my face when in fact they certainly are NOT! And, guess what? Those are almost gone now too!! Stupid facial hair! No thanks!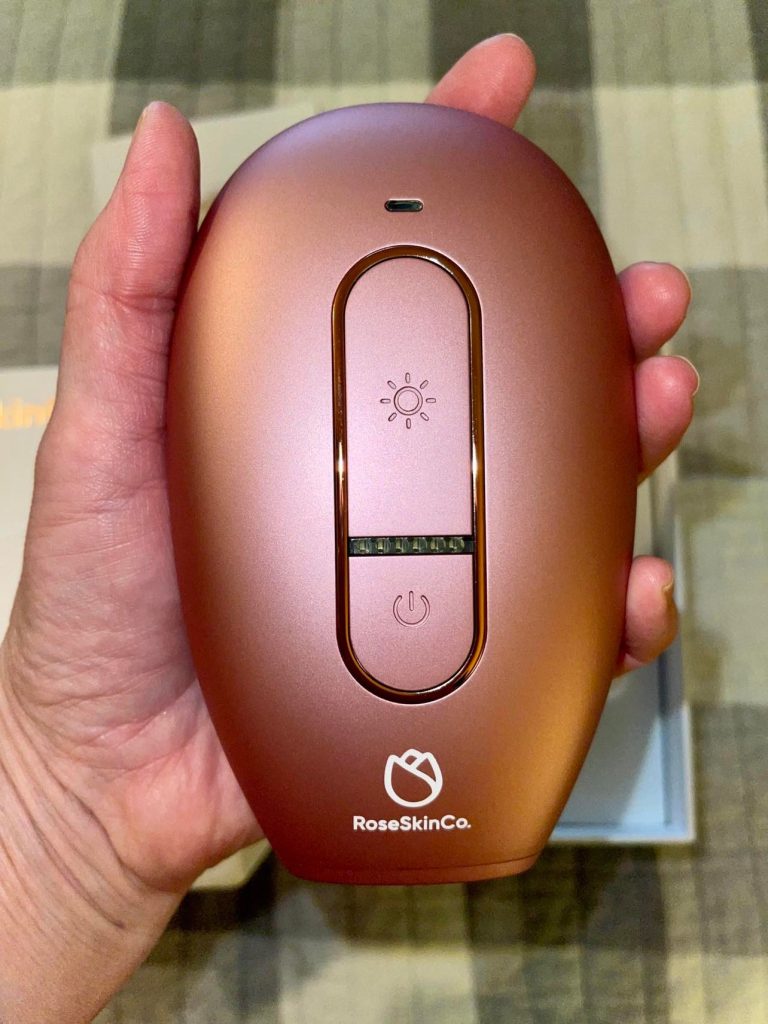 What Is IPL And How Does It Work?
The Lumi home IPL Hair Removal device uses Intense Pulsed Light (IPL) technology to target the hair follicle and stop hair growth in its tracks. IPL is a safe and effective method of hair removal that has been used for many years by dermatologists and aesthetic professionals.
The light emitted by the Lumi Hair Removal device is absorbed by the melanin in the hair shaft and converted into heat. This heat then damages the hair follicles and prevents them from being able to produce new hair. The result is permanent hair reduction! And, it does NOT hurt one bit.
Using the Lumi Hair Removal Device For The First Time
It is important to shave before using this IPL hair removal device. Make sure your skin (the treatment area) is completely clean and dried and don't use any creams or gels, etc. before using the IPL device.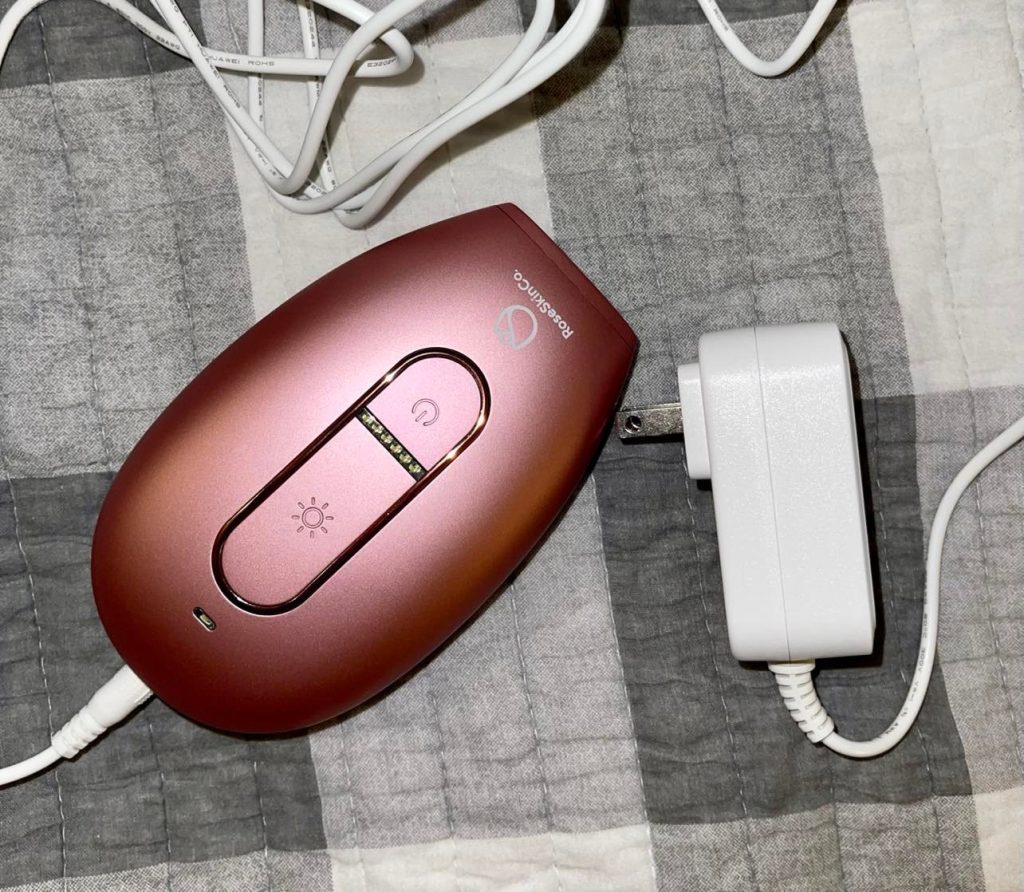 Instructions:
1) Plug your Lumi in.
2) You should now see the indicator light at the top start flashing you can now hold the power button to turn it on.
3) When Lumi is turned on the indicator light will stay solid, you will also see the intensity levels light up between the buttons.
4) To choose the intensity, click the power button until you have reached your preferred intensity level. (1 is the weakest, 6 is the strongest). Make sure your intensity level is set to 1 if it is your first session and work your way up slowly after each session for the best results.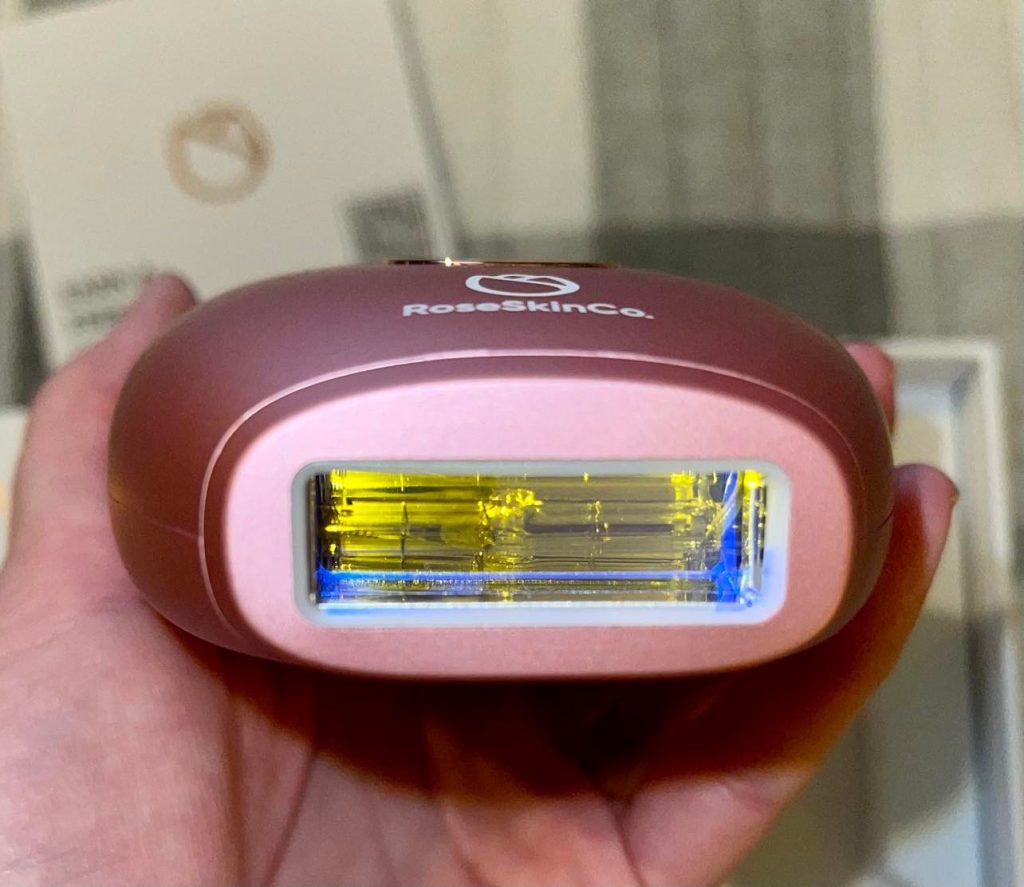 5) To start, place Lumi flat against your skin in the spot you wish to treat. Ensure that the light window is completely flat against the skin. The handset has a sensor and will not flash unless the light window is in direct contact with your skin. If it is not in direct contact with your skin, the pink light will stay illuminated and the handset will not flash.
6) You should see the indicator light start to blink. This means it is ready to pulse.
7) You can now click the pulse button quickly, and you will notice your Lumi pulse. That spot has now been treated and you can move Lumi to the next spot. It is recommended to avoid overlap spots.
8) Repeat these steps until the entire area you wish to treat has received treatments.
9) Press and hold the power button turns it off. Always disconnect the device from the electricity supply when finished. For stubborn areas, we recommend that you treat the area up to 2 times per week and to try a higher intensity.
For the best results, you should use your handset at the highest possible intensity level that isn't painful. They recommend gradually increasing the intensity level after each session if the experience was not painful.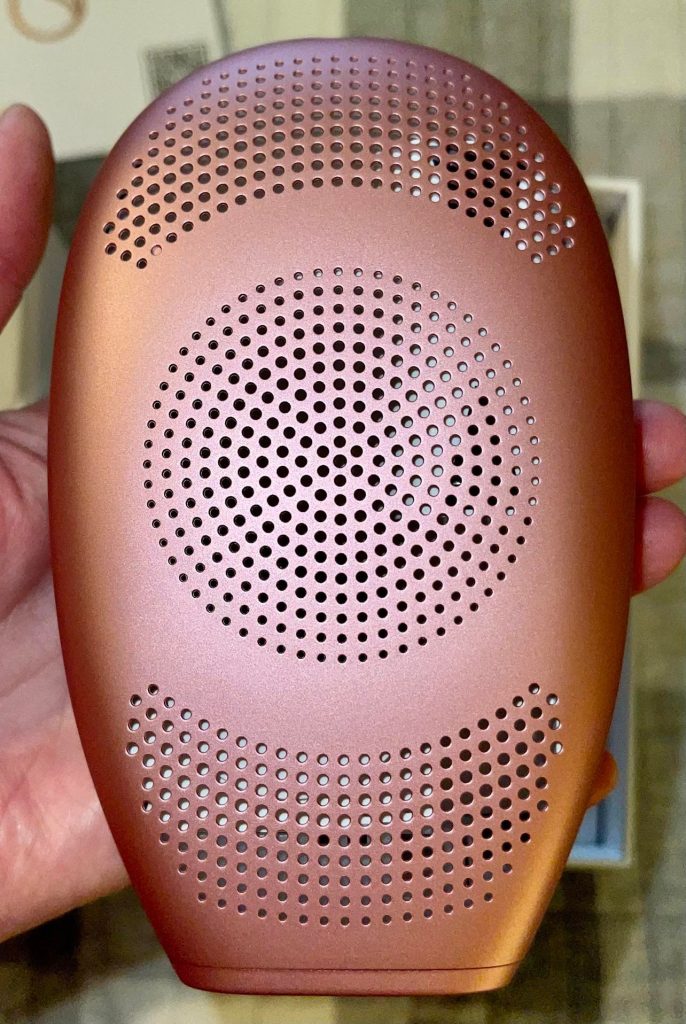 What To Expect And How Often Should I Use The Lumi Hair Removal Device?
You will start to see results after just 4 uses of the Lumi Hair Removal device, with full results in 12 weeks. For best results, they recommend using the device once a week for the first 12 weeks.
You can also use it twice per week for faster results. This is what I have been doing and I have had no issues at all. After this period, use the handset once a month for 3 months or until satisfied. To maintain hairless smooth skin after that, you may need to use the handset once every 2 to 3 months or as needed.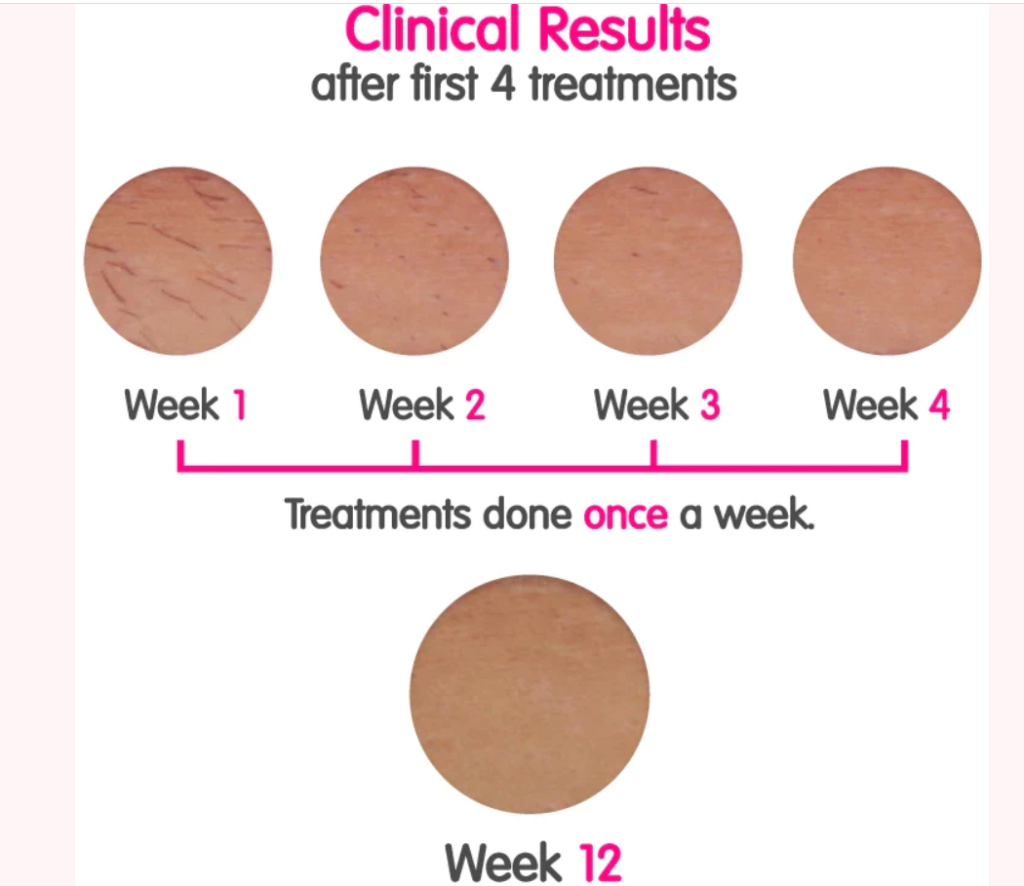 It is not necessary to treat the area more than once a week. This is because IPL is most effective in the hair growth phase, and some hairs may be dormant during treatment. This is why it is recommended to do 12 consecutive weeks of treatment.
If you are struggling to see results, try a higher intensity and use your handset 2 times per week (never more). Do this until you see some results, then you can reduce your frequency back to once per week.
Is The Lumi IPL Painful To Use?
No! I have used other permanent hair removal devices before and they have all hurt like a rubber band snapping on your skin. However, I don't feel any pain when using the Lumi. I might feel a bit of heat but nothing ever hurts or is supposed to hurt in order for it to work correctly.
The majority of their customers have said they don't feel a thing at the lowest intensity level 1! But only a slight sting at the highest intensity level 5 for OG and 6 for Lumi.
This is to say they have 5 to 6 intensity levels to choose from, this will allow you to select the most comfortable intensity level for you. They also have a very simple method of determining the perfect intensity level for you and when to work your way up to higher intensities for better results in our user guide. So make sure you read the helpful user guide first before starting your first treatment. There is no downtime or recovery time either!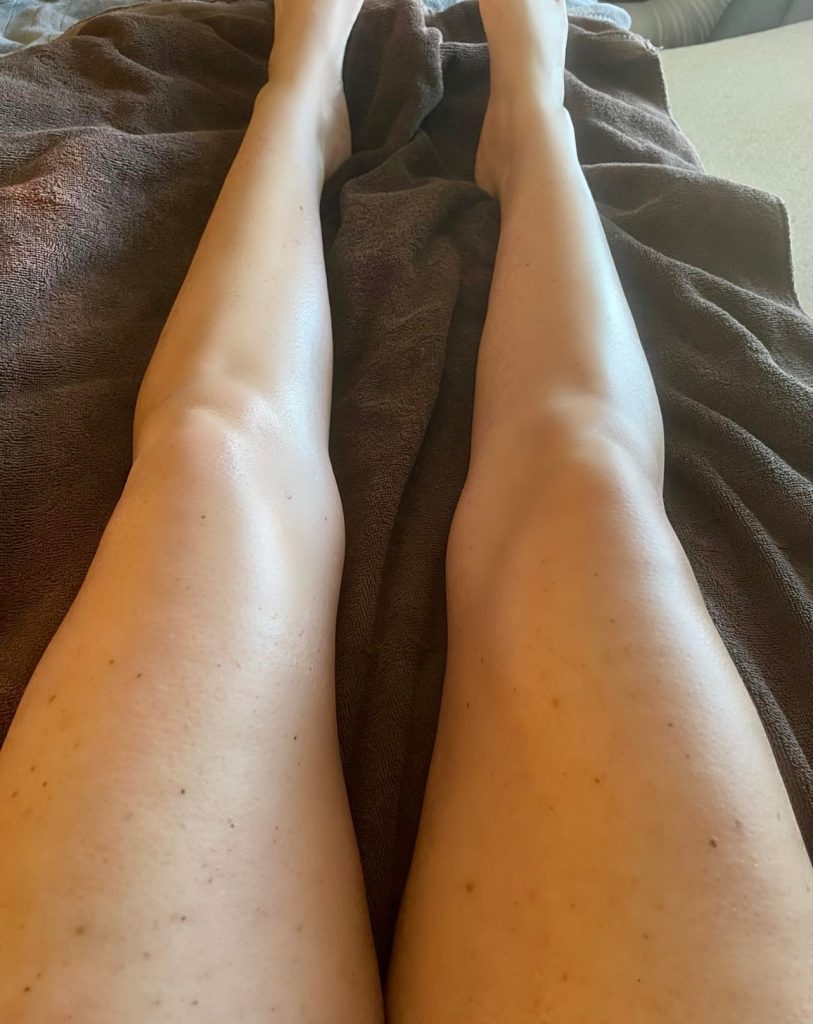 Do I Have To Shave Before Using The IPL?
Yes, they do recommend shaving before you use your Lumi. I will usually take a shower at night and shave and then when I get out of my shower, I will use my Lumi hair removal device. Shaving takes the hair down to the appropriate length not to cause any burns during treatment but also allows the hair root to get targeted effectively.
Other forms of hair removal including waxing and tweezing will remove the hair root entirely. Which won't allow the IPL to target the root. That being said if you run your hand over the area and cannot feel any hair at all, then there is no need to shave. In regards to peach fuzz on the face, we recommend derma planning to remove those hairs prior to treatment.
Will The RoseskineCo IPL Work With My Skin Tone And Hair Color?
IPL is suc­cess­ful remov­ing body hair due to the pres­ence of a hair pig­ment known as melanin. This absorbs the light energy emit­ted by the device and directs it to the hair fol­li­cle, to remove hair and pre­vent future growth.
Nat­u­rally dark pig­mented skin how­ever will con­tain more melanin than lighter skin tones so more energy is absorbed. This means indi­vid­u­als with dark skin tones are more sus­cep­ti­ble to burns fol­low­ing treatment. This does not exclude all darker skin tones. (Please refer to the skin tone chart below to see if IPL is suitable for you.)
This means IPL may not be effective on very light blonde, red, or grey-colored hair. As long as the root of your hair is brown or black it should work for you! For dark blonde roots the treatment may take longer to take effect but will work with time and consistency, any shade darker will work perfectly!

If you still have questions concerning how to use the Lumi OR if the Lumi IPL laser Hair Removal Device would work for you then check out their FAQs section here.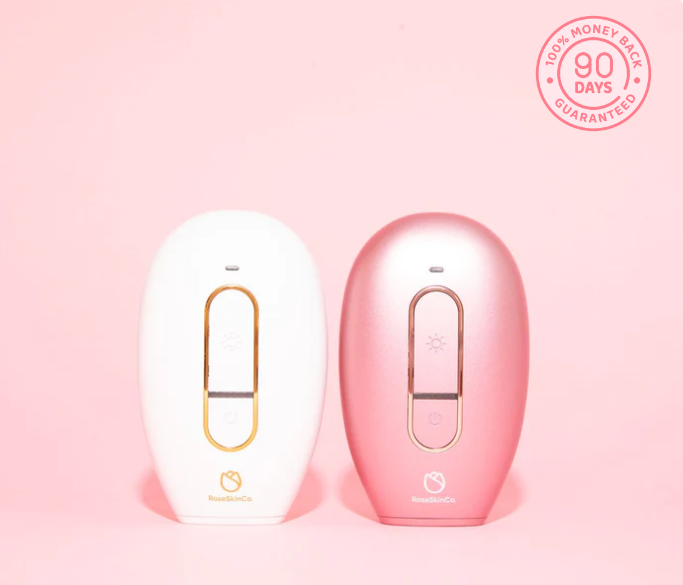 If you are tired of shaving, waxing, or plucking your unwanted body hair, then the Lumi Hair Removal device is for you! With permanent results after just 12 weeks of use, the Lumi Hair Removal device is faster, cheaper, and less painful than other methods of hair removal such as laser hair removal or professional waxing. So what are you waiting for? Get smooth, soft legs all year round with the Lumi Hair Removal Device!
Buy
The Lumi – IPL Hair Removal Handset comes in two colors: white and rose gold. I received the rose gold one. You can try It Risk-Free For 90 Days and it ships free, Globally! Men and Women can use this device!
Win
One lucky person is going to win a Lumi IPL Hair Removal Device! Yay!
Rules (Read Carefully)
The contest is open to US 18+. The giveaway will end on November 8, 2022, at 11:59 PM MT. The winner will have 48 hours to confirm their win after I email them, or a new winner will be chosen. I am not responsible for lost or stolen mail. If shipping out of the US, the brand is not responsible for any customs fees or tax/vat.