In this post, we will discuss some must-have products for a restful night. As a new parent (or seasoned parent!), getting a good night's rest can seem like an impossible dream. But, with the right tools and a little preparation, a restful night can become a reality.
Below, are some must-have items every new parent should have to sleep peacefully. From sound machines to blackout curtains, we'll provide you with a small list of the things you need to ensure a peaceful sleep for you and your little one.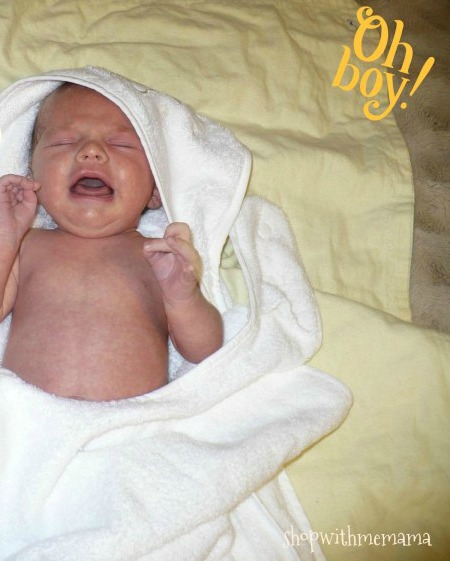 Every New Parents Must-Have Products for A Restful Night
Below, are my top picks for the top must-have products for a restful night!
Soothing Sleep Environment
Creating a soothing sleep environment for you and your baby is key when it comes to getting a restful night's sleep as a new parent. Here are a few tips to get started:
*Keep the room dark: Invest in blackout curtains or blinds to keep the room as dark as possible. This can help your baby fall asleep faster and stay asleep longer.
*Use white noise: Whether it's a sound machine, a fan, or a recording of ocean waves, white noise can help drown out any outside noise and create a calming atmosphere.
*Keep the room cool: The ideal temperature for a baby's room is 68-72 degrees Fahrenheit. A room that's too warm can make it difficult for your baby to sleep comfortably. I use a small fan in the nursery that isn't directly on my baby, but only to keep the room at a nice temperature.
The sound of the fan helps (like a white noise machine) and the cool air keeps the room comfortable. We even use a humidifier in the nursery for some added moisture on dryer days.
*Create a comfortable sleeping surface: Whether you choose a bassinet, crib, or co-sleeping arrangement, make sure your baby's sleeping surface is comfortable and safe. Avoid using soft bedding or pillows that could pose a suffocation risk.
Creating a soothing sleep environment for your baby helps them establish healthy sleep habits. And that means a better night's sleep for everyone in the household.
Invest In A Baby Monitor
As a new parent, you want to ensure that your baby is always safe and sound, even when you're not in the same room. That's where a quality baby monitor comes in handy.
A baby monitor is a device that allows you to hear or see your baby when they're sleeping in another room. There are many types of baby monitors on the market, so choosing one that meets your specific needs is important.
We love the no-wifi baby monitors they have on the market because no one can hack them!! Definitely don't want that happening!
When shopping for a baby monitor, look for features such as clear sound quality, long-range transmission, no wifi, and a video monitor that allows you to see your baby. Some monitors even have additional features such as temperature sensors or night lights.
Investing in a quality baby monitor will give you peace of mind and help you get a restful night's sleep. You can rest assured knowing you can check in on your baby whenever necessary without disturbing their sleep.
Remember, however, that a baby monitor is not a substitute for a parent's watchful eye (duh!). It's important to check on your baby regularly and ensure they're safe and comfortable.
Bedtime Routine
Creating a consistent bedtime routine for your little one can make a big difference in their sleep habits. As a new parent, choosing the proper routine for your baby is really important.
One option is to use baby gowns for a comfortable and easy bedtime transition. These gowns provide easy access for diaper changes so you don't have to fully wake up your baby to change them. They are typically made from soft, breathable fabrics to help regulate your baby's body temperature to help keep your baby comfy and cozy all night long.
Other bedtime routine options include a warm bath with lavender baby soap (the lavender scent helps baby relax and mama too!), reading a book, or singing a lullaby. The key is to establish a consistent routine that your baby will come to associate with bedtime.
This will help them feel calm and relaxed, making it easier to fall asleep and stay asleep. Being flexible and open to trying new things is important when choosing a bedtime routine. What works for one baby may not work for another, so don't be afraid to experiment and find the best routine for your family.
Remember, a good bedtime routine benefits your baby's sleep and can also help you as a parent get a more restful night's sleep. So take the time to establish a way that works for you and your little one, and enjoy a more restful night.
Getting Through Nighttime Diaper Changes And Feedings
It's no secret that newborns must be fed and changed frequently throughout the night. But with some preparation, these midnight tasks don't have to disrupt your much-needed sleep.
First and foremost, make sure you have a comfortable and safe changing area set up in your baby's room. Keep diapers, wipes, and a diaper cream within easy reach.
For diaper changes, many parents find it helpful to use warm wipes. These can be prepped in advance by keeping wipes in a wipe warmer.
When it comes to feeding, make sure you have all the necessary supplies nearby. This may include bottles, formula, nursing pillows, and burp cloths. If you're breastfeeding, a nursing pillow can help provide additional support and comfort during nighttime feedings.
If your baby is fussy and having trouble falling back to sleep after a feeding, a pacifier or gentle rocking can help soothe them. A night light can also provide enough light to comfort them without disrupting their sleep.
With these midnight must-haves in place, you can be better prepared for the inevitable late-night wake-ups. And don't forget to take care of yourself as well – try to nap when your baby naps and prioritize getting enough rest for yourself too.
Take Care Of Yourself!!
Being a new parent can be exhausting, but it's important to remember to take care of yourself too. Here are a few tips to ensure you get the rest you need:
*Sleep when your baby sleeps. It may be tempting to use your baby's naptime to get things done around the house, but the reality is that you need rest just as much as your little one does. I KNOW this is easier said than done because you think 'ya, right'… BUT give it a try if you are able to! It really does help!
*Accept help when it's offered. Don't be afraid to accept if friends or family members offer to help with chores or errands. Every little bit helps, and it can give you some much-needed downtime. Don't ever feel too proud or think you can do it all, because trust me, you cannot! So, grab any help that comes your way!!
*Take breaks throughout the day. Even if it's just a few minutes here and there, take breaks to recharge and refocus. This can be as simple as sitting down with a cup of tea or walking briefly. I used to just sit outside and listen to the birds even if it was for 1o minutes at a time.
*Stay connected with friends and family. Feeling isolated as a new parent is easy, but staying connected with friends and family can help combat those feelings. Make an effort to stay in touch, whether it's through phone calls, texts, or video chats.
You'll be better equipped to take care of your baby by taking care of yourself. And remember, it's okay to ask for help or take a break when needed.
With these Must-Have Products for A Restful Night in mind, you can turn sleepless nights into peaceful ones and enjoy the journey of parenthood to the fullest.