My hair is so long even though I recently cut 6 inches off! It grows really quickly and it is SO thick! It also has some waves to it in some parts and other parts, it is stick straight. I think my hair is a bit confused about what it should do. I take hair care very seriously because of my hair being so unruly. Right now I am using Olaplex 3, 4, 5, and 7 on my hair. I have been using these Olaplex hair care products since March and my Olaplex results are phenomenal! See my pictures below!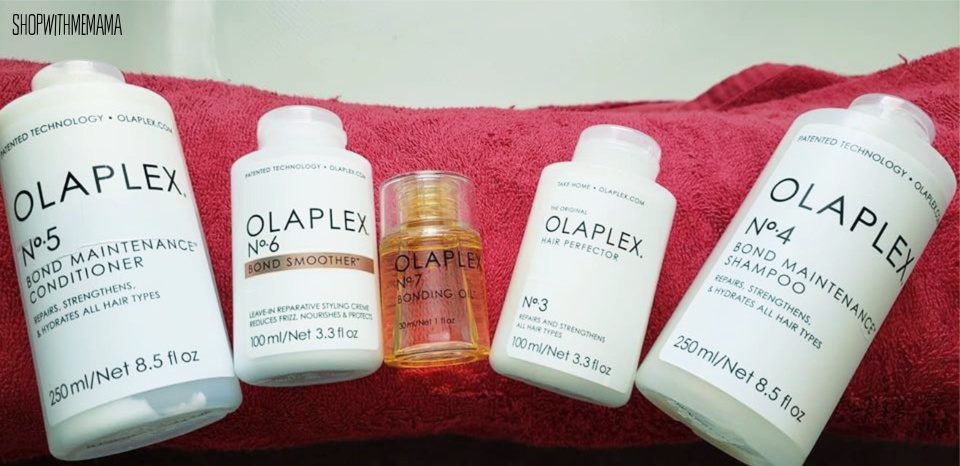 But first, before I start showing off my Olaplex results to the world, I need to talk about these amazing Olaplex products! I received the following Olaplex products:
*Olaplex Bond Maintenance Conditioner
*Olaplex Bond Smoother
*Olaplex Bonding Oil
*Olaplex Bond Maintenance Shampoo
*Olaplex Hair Perfector
For the BEST Olaplex results, I used all of the Olaplex products you see above. They are all awesome hair care products and my hair has NEVER been this healthy and STRONG! This is the best hair treatment my hair has received in a long time! Olaplex products are great for use on dried hair, damaged hair, hair that has been color-treated or bleached, and, of course, for hair that has never been bleached or dyed.
Let's Talk About What Each Product Does!
I wanted to explain to you all about what each Olaplex product does for your hair. I thought this would be the best way to help you understand each product and its goodness!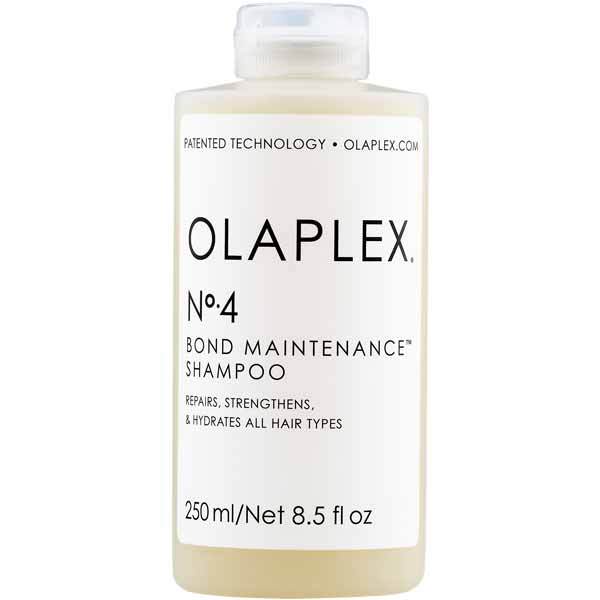 *Olaplex No.4 Bond Maintenance Shampoo:
The first one is the Olaplex No.4 Bond Maintenance Shampoo! Gotta start with a clean head of hair and the Olaplex Bond Maintenance Shampoo is the first thing I use. This shampoo is SO creamy it is crazy! It smells really good (kind of like a creamsicle or something like that? I can't put my finger on the scent, gah!) and you only need a small amount to get an amazing lather going!
My hair is super long, and I only needed about 2 quarter-sized amounts to get my hair in a good, rich lather. I poured the shampoo out of the bottle and into my hands. Then I rubbed the shampoo in my hands and then, starting at my roots, worked the lather down to the end of my strands. I leave the shampoo on for about 3 minutes because it just feels so good on my scalp.
The No.4 Bond Maintenance Shampoo is a highly-nourishing and reparative shampoo that leaves hair easier to manage, shinier, and healthier with each use. It repairs and protects hair from everyday stresses — including damaged hair, split ends, and frizz — by re-linking broken bonds. N°4 is color-safe and proven to reduce breakage and strengthen all types of hair. It has a PH balance of 6-6.5.
How to Use
1. Apply and massage product throughout hair.
2. Rinse product from hair.
3. Follow with Olaplex N°5 Bond Maintenance Conditioner (sold separately).
You can use this shampoo every day as it is safe to do so. I use it twice a week because I don't wash my hair every day, it is too much work! The Bond Maintenance Shampoo strengthens, restores, and repairs your hair! I love it!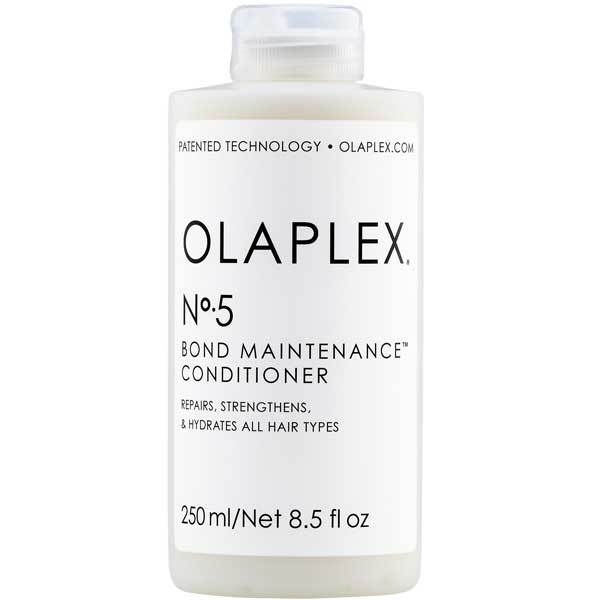 *Olaplex Bond Maintenance Conditioner: I use this after I use the Olaplex Bond Maintenance Shampoo. I wash my hair and then I put this in my hair from my scalp (I massage it into my scalp) and then all the way down to the ends of my hair. Then, I put my hair up and just lounge in my tub for about 5 minutes then rinse it out!
It smells just as good as the Olaplex shampoo and is just as rich. It is very thick, and again, a little goes a long way. I usually use 2 quarter-sized amounts (just like the shampoo) because my hair is SO thick.
The No.5 Bond Maintenance Conditioner is a highly-moisturizing and reparative conditioner for all hair types that leaves hair easier to manage, shinier, and healthier with each use. It protects and repairs damaged hair, split ends, and frizz by re-linking broken bonds. It is color-safe and will strengthen and leave your hair stronger than ever. It has a PH balance of 4.0-5.0.
How to Use
1. After using the Olaplex N°4 Bond Maintenance Shampoo, apply a generous amount from scalp to tip.
2. Leave on for three minutes, then rinse.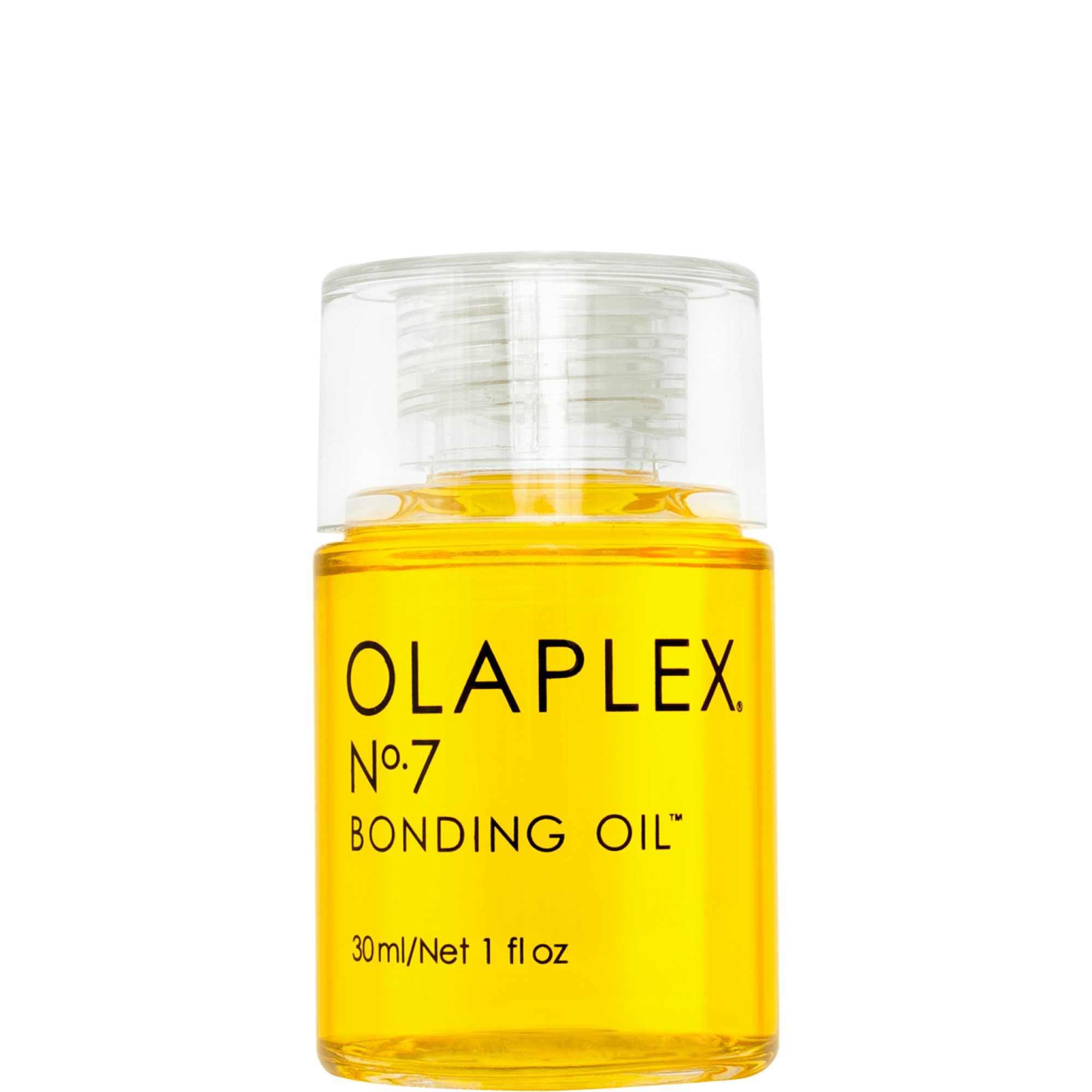 * Olaplex No.7 Bonding Oil: I love this hair oil! It is a dry oil and it makes my hair shine and looks SO healthy. It doesn't weigh down my hair as some other hair oils do. It is light yet keeps those pesky fly-away hairs at bay! It smells just as good as the shampoo and conditioner.
Olaplex 7 Bonding Oil is a highly-concentrated, weightless styling oil that repairs damaged and compromised hair. It will dramatically increase hair shine, softness, color vibrancy, and manageability. It minimizes flyaways and frizz while restoring healthy appearance and texture. It provides heat protection of up to 450°.
How to Use
1. Remove cap.
2. Turn the bottle upside down and gently tap the index finger on the bottom of the bottle to dispense a metered drop.
3. Apply a small amount to damp or dry hair, style as desired.
Note: Works on wet, damp, or dry hair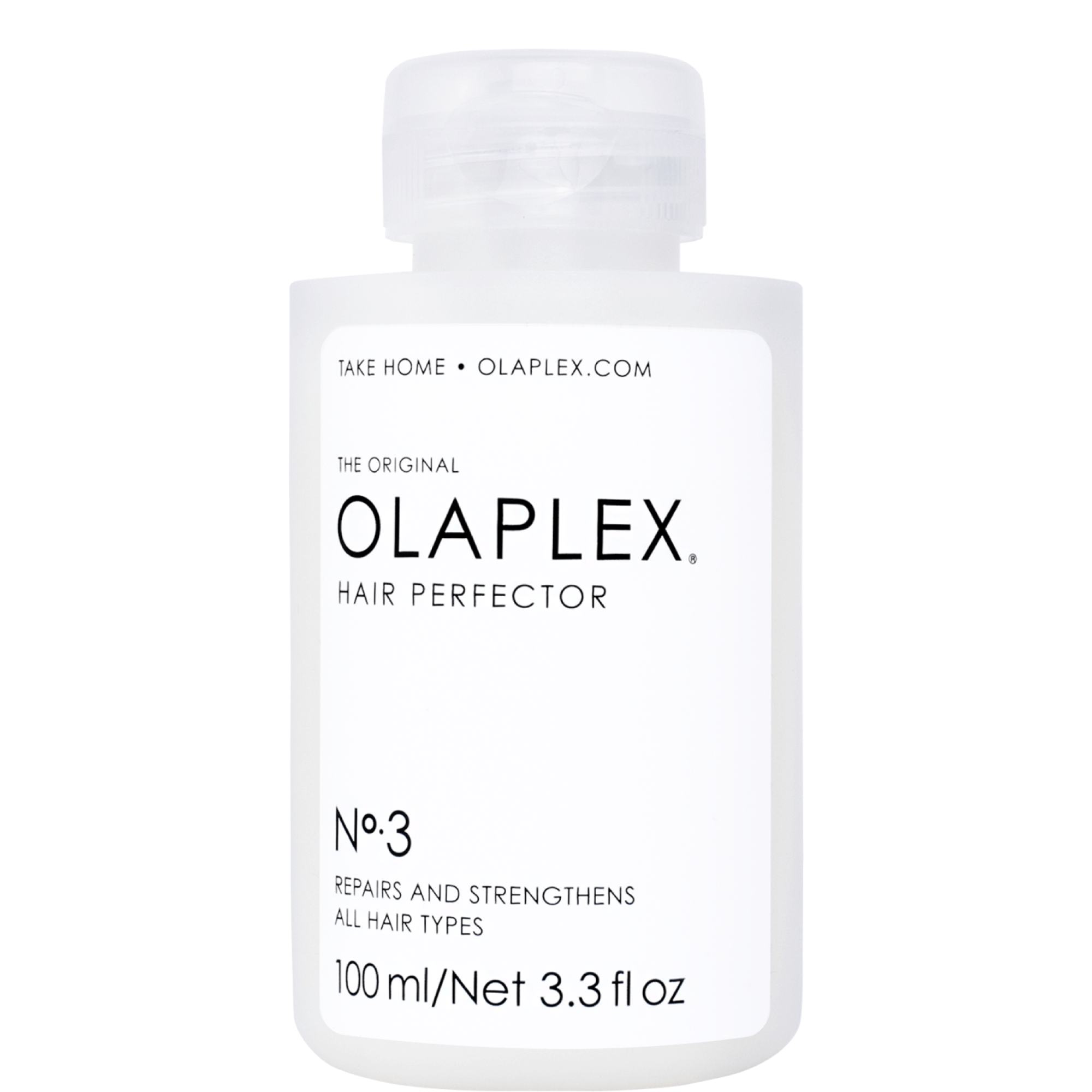 *Olaplex Hair Perfector: The Olaplex No.3 Hair Perfector is another awesome product from Olaplex! This is an at-home treatment for your hair. It is NOT a conditioner. I use this once a week. You wash your hair and then put this on your hair from scalp to ends of your hair. Then, you can either put a shower cap on to keep it warm or just put your hair up (like me) and leave it on for about 10 minutes or so. I usually leave mine on for about 30 minutes. It won't hurt to leave it on longer than the appointed time. I have a friend who leaves hers in for 5 hours!
This is a global best-seller and an at-home treatment, not a conditioner, that reduces breakage and visibly strengthens hair. It will restore your hair's healthy appearance and texture by repairing damage and protecting hair structure. It will improve your hair's overall look and feel. It has a PH balance of 3.5-5.
How to Use
1. Apply a generous amount from roots to ends on damp, towel-dried hair.
2. Comb through once and leave on for a minimum of 10 minutes or more.
3. Rinse from hair, shampoo, and condition.
Note: You can use once a week or two to three times a week for damaged hair to achieve the best Olaplex results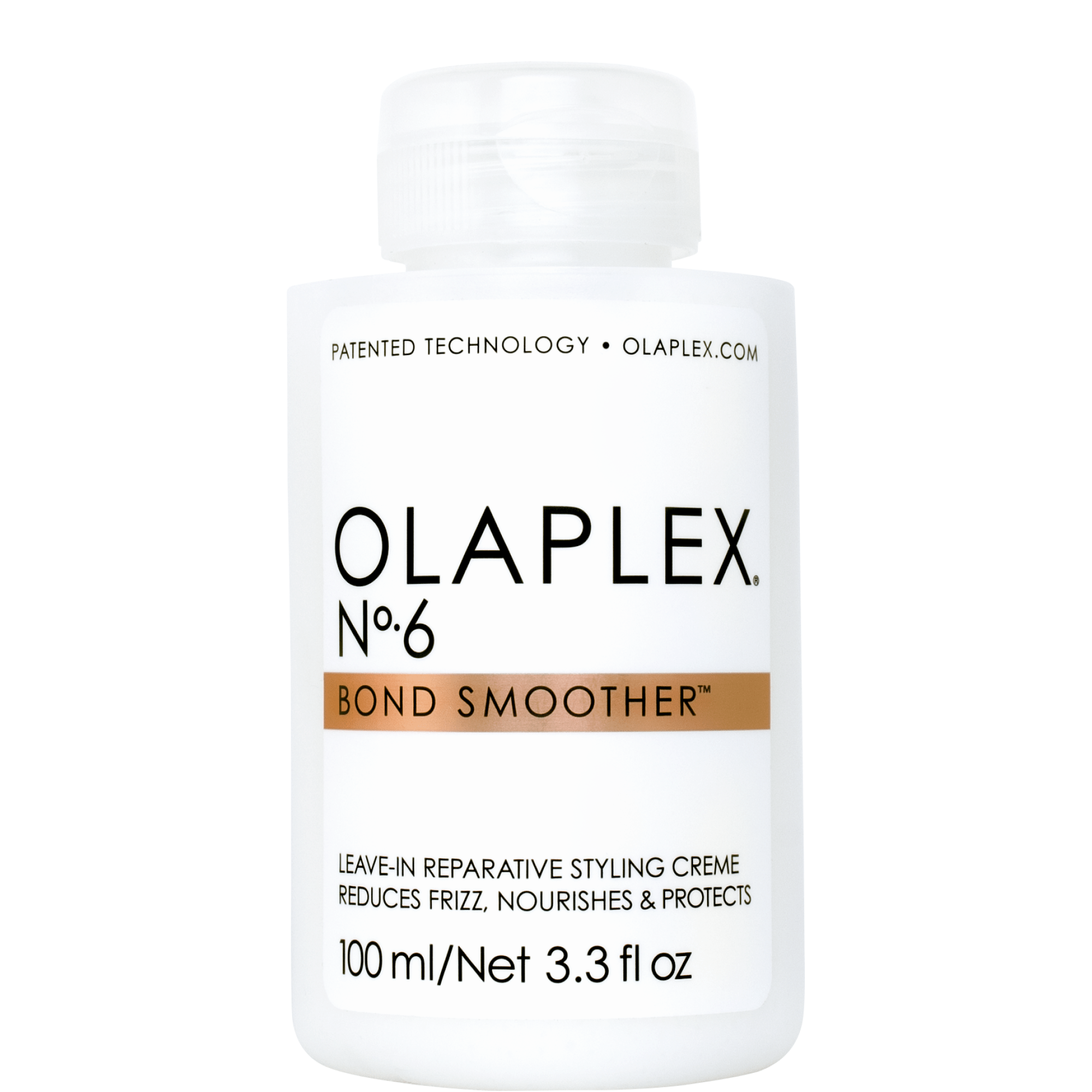 *Olaplex Bond Smoother: The Olaplex No.6 Bond Smoother is the perfect leave-in conditioner for your tresses! I use this 2 a week for soft, manageable hair. I use a tiny amount and distribute it in the middle of my hair down to the ends, while my hair is still wet (towel dried). Then, I comb through my hair and let it air dry.
The Olaplex Bond Smoother is a leave-in reparative styling creme that protects all hair types including colored and chemically treated hair. It strengthens, hydrates, moisturizes and speeds up blow-dry times while smoothing and eliminating frizz and flyaways for up to 72 hours. It is highly concentrated and doesn't weigh hair down. It has a PH balance of 4.0-5.0.
How to Use
1. Apply a very small amount to damp or dry hair, concentrating the product on your mid-length to ends.
2. Comb through and style as desired.
Note: Can be used daily on wet and dry hair, however, the effects of N°6 work up to 72 hours so you shouldn't need to use it daily unless you wash and condition your hair daily for best Olaplex results
My Olaplex Results Are In!!!
I am so pleased with my Olaplex results! My hair is just so soft feeling, stronger, and healthier. I am hooked! Don't believe me? Take a look below!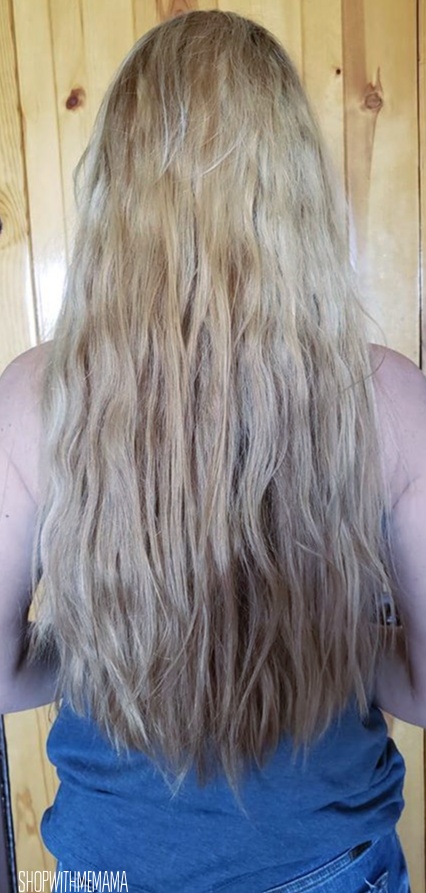 Just look again at my Olaplex results! Isn't my hair healthy-looking? And, this picture was taken right after I got up. I did not even brush my hair yet. My hair doesn't get tangled up anymore when I sleep. Do you know how nice that is when you have super long and thick hair? SO NICE!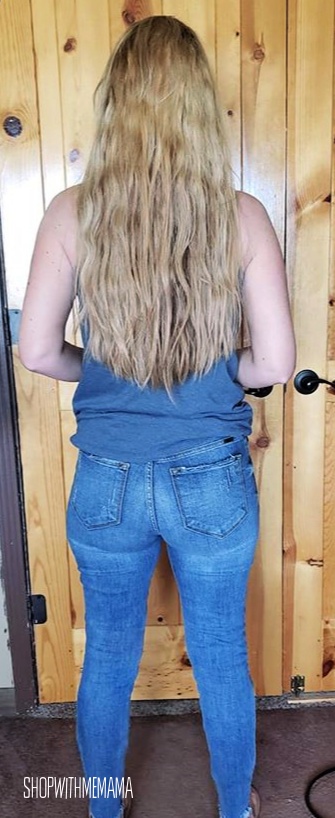 So, are you ready to start your Olaplex journey and show us your Olaplex results??? I think you are! If you want the best hair you have ever had, then you should try Olaplex hair care products for yourself. You can check them out and purchase them on their online website. You can also check out the Olaplex Youtube channel for how-to's and more! It is so important to care for your hair!
Win Some Olaplex Products!
Oh, ya! I know, after reading my helpful review of these amazing Olaplex hair care products you are excited to try and win some, right? One lucky person is going to win some Olaplex products! Yay! Then, you can show me your Olaplex results too! Woot!
Olaplex Is Giving Back!
Did you know there are close to 80,000 Hair and Spa Salons in the US with up to 800,000 professionals working in the industry? The Hair Professionals are some of the hardest hit by this pandemic.
As States are planning to re-open, with some Hair Salons taking appointments, and others are still observing shelter-in-place, Olaplex wants to be available to the Hairdressers as they enter the next phase of COVID-19.
From May 27, 2020, Olaplex will commence its Salon Support Gift Card Program. This program will match $50+ gift cards the Salon sells to their client/s, with Olaplex products.
The first 2,000 eligible Salons to apply will be accepted to participate. In the effort to offer this support to as many salons as possible, there is a $500 cap per salon participating in this program.
Salons interested to participate in this program are asked to apply online HERE. Applications will close at midnight on June 4, 2020.
Rules
The contest is open to US residents ages 18+. This giveaway will end on June 17, 2020, at 11:59 pm MT. The winner will have only 48 hours to claim their win or a new winner will be selected. I am NOT responsible for lost or stolen mail (DUH!).