Pebble Octopus Rattle
As soon as I found out I was pregnant with this little love, I started collecting little things for him/her. It is so much fun to do and so far, I have collected quite a few fun things, like the adorable Pebble Octopus Rattle! OMG, so cute!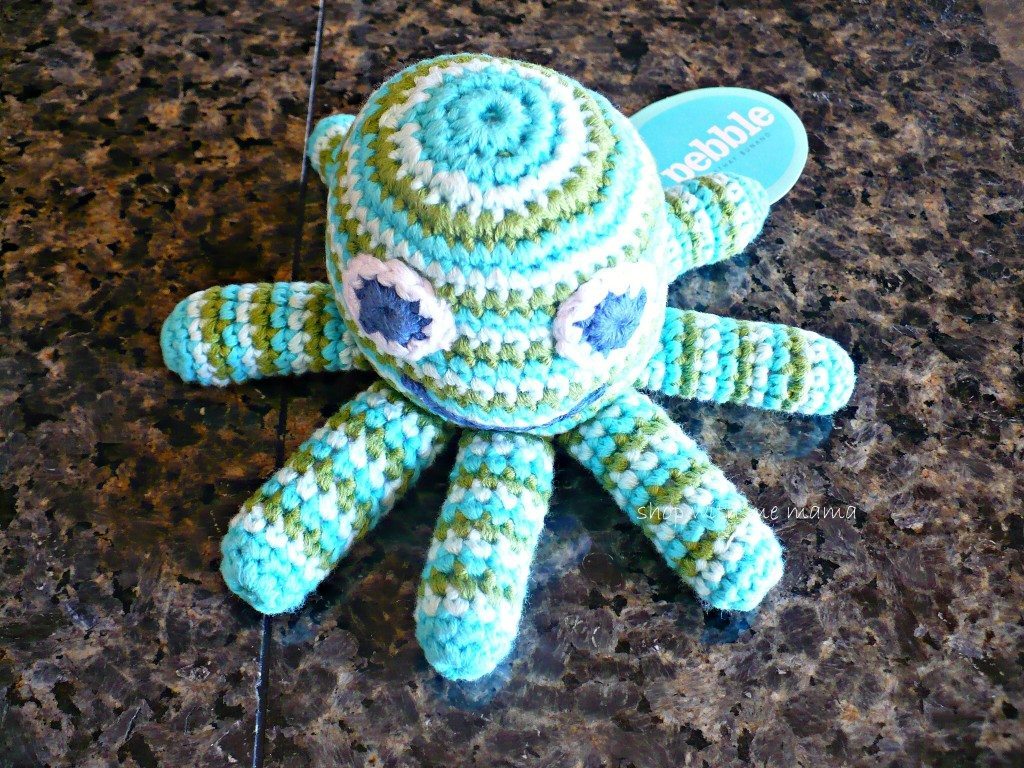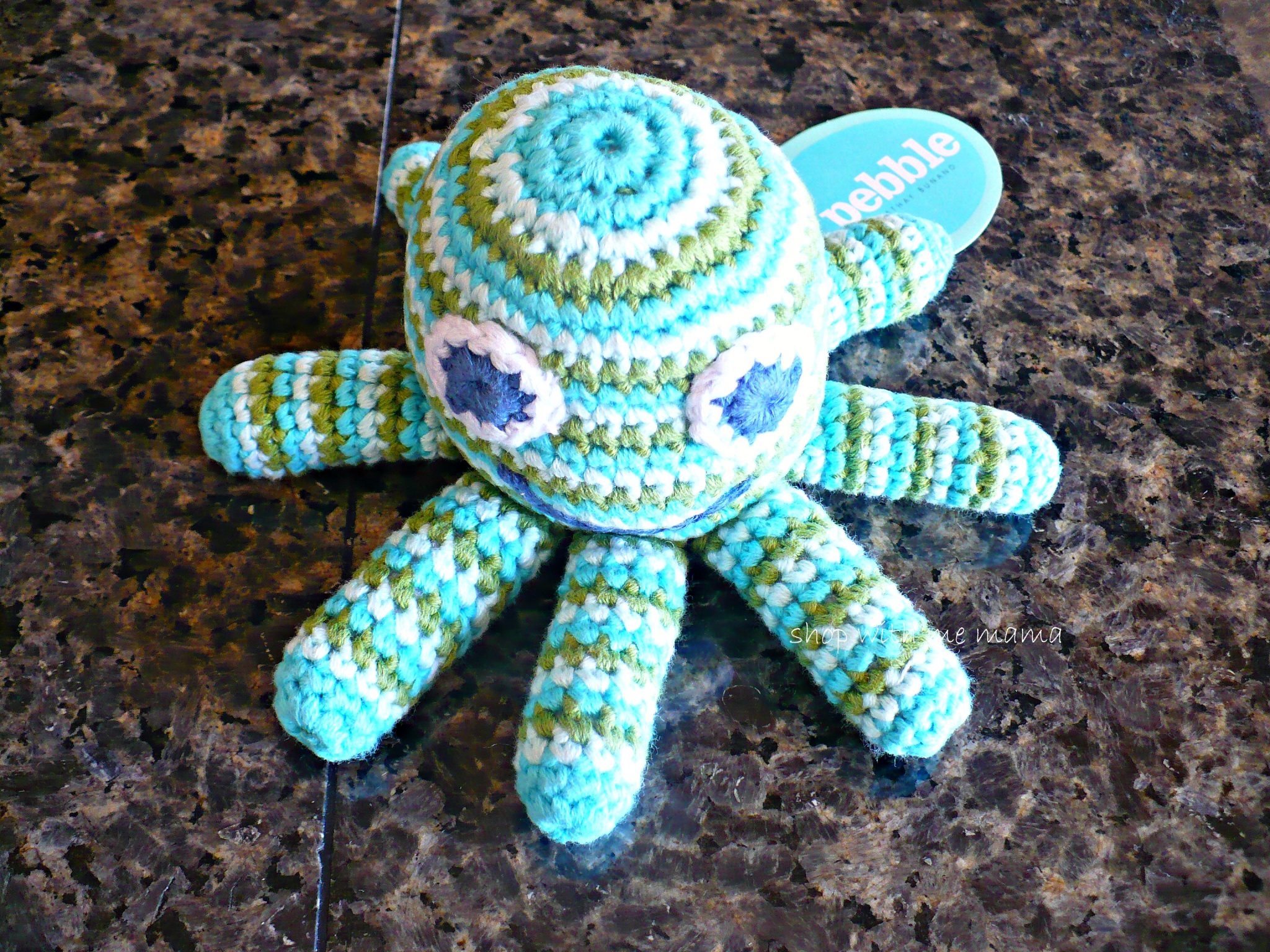 This is a handmade hand crochet Pebble Octopus Rattle and he is adorable! . He's smiley and friendly, with eight perfectly sized legs!  There's plenty of choice for grabbing and chewing. This little guy is truly fun and cute. I can just picture my baby now, nibbling on his legs! Awwww 😉
I really like that this little rattle is machine washable and can be tumble dried on a low setting. That is very nice because we all know how messy babies can get and make things 🙂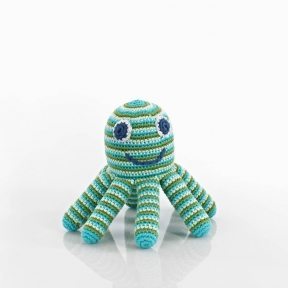 Kahiniwalla:  <ka•'hee•nee•'wal•uh> (Bangla)  n. meaning a purveyor of stories, a storyteller, a traveling story teller; (North America) prop n. meaning a business which distributes Fair Trade product in North America which both are handmade and have a story.
Worth Mentioning:
 All Pebble products are made in Bangladesh by the extremely talented and capable artisans at Hathay Bunano ps. We love their workmanship and we love rural Bangladesh. Pebble toys are our small contribution to supporting families in rural Bangladesh, to removing the need for economic migration to the cities and to providing women with flexible working opportunities which are close to their homes. All Pebble toys are 100% cotton with 100% polyester fill. About 15cm. They are all machine washable and can be tumble dried on a low setting.
Buy
You can purchase this adorable Pebble Octopus Baby Rattle online at https://kahiniwalla.com/shop/ They carry such adorable handmade baby things!