*Product received. Opinions are my own. This post includes my affiliate links.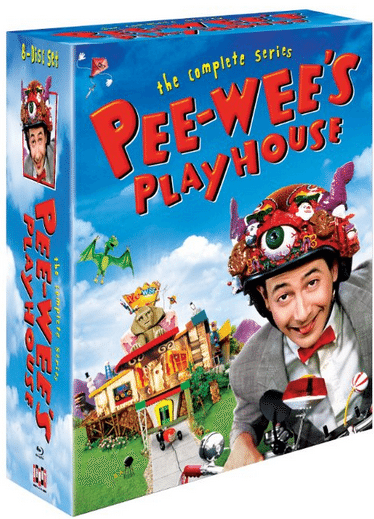 Oh man, I can totally remember waking up every Saturday morning with my siblings and sitting in front of our television, watching Pee-wee's Playhouse! Oh the fond memories, LOL.
We seriously loved that show! Pee-wee was always so goofy and all of his friends were super goofy too! Remember his chair, 'Chairry'? Ha! Oh the memories! I was so sad when Pee-wee did not run anymore :/ I had to go out and buy the Pee-wee Christmas and my kids were HOOKED ever since! That was about two years ago.
Pee-wee's Playhouse: The Complete Series Blu-ray box set, with special bonus content, debuts on home entertainment shelves October 21, 2014 from Shout! Factory. So exciting, isn't it?! Also available to own on the same day is Pee-wee's Playhouse: Seasons One and Two in a high-definition 4-DVD set. Mecka-lecka hi, Mecka-hiney ho! Sorry, HAD to say it!!
Pee-wee's Playhouse: The Complete Series Blu-ray box set contains OVER 4 HOURS of brand-new interviews with the cast and crew, plus never-seen, behind-the-scenes footage—all part of TEN FEATURETTES, including:
Building the Playhouse
Opening the Playhouse
Writing for the Playhouse
The Look of the Playhouse
Music of the Playhouse
The Cast of the Playhouse
Puppets of the Playhouse
Animating the Playhouse
A Very Merry Christmas Special
Fans and Memorabilia of the Playhouse
 I received season 1 & 2 of Pee-wee's Playhouse and my kids just love it and so do I. The memories it brings back! I love re-watching all of the episodes I watched as a child, with my kids now!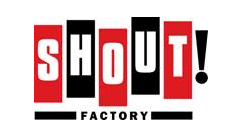 Buy
You can purchase Pee-wee's Playhouse: The Complete Series Blu-ray box set online at Amazon.com. It retails for $96.99.
Did you ever watch Pee-wee's Playhouse?