This is a sponsored post in partnership with Pelican Water. All opinions are mine
We have well water, which is pretty safe but it has it's times when the water in our well is getting low and the water turns a bit brown (gross!). We also have hard water, so though hard water is good for drinking, I just can't bring myself to drink it. I am weird like that.
My water has to be filtered and super clean before I would ever think to drink it right from the faucet. With the Pelican Water Countertop Drinking Filter System I received to review, now I can.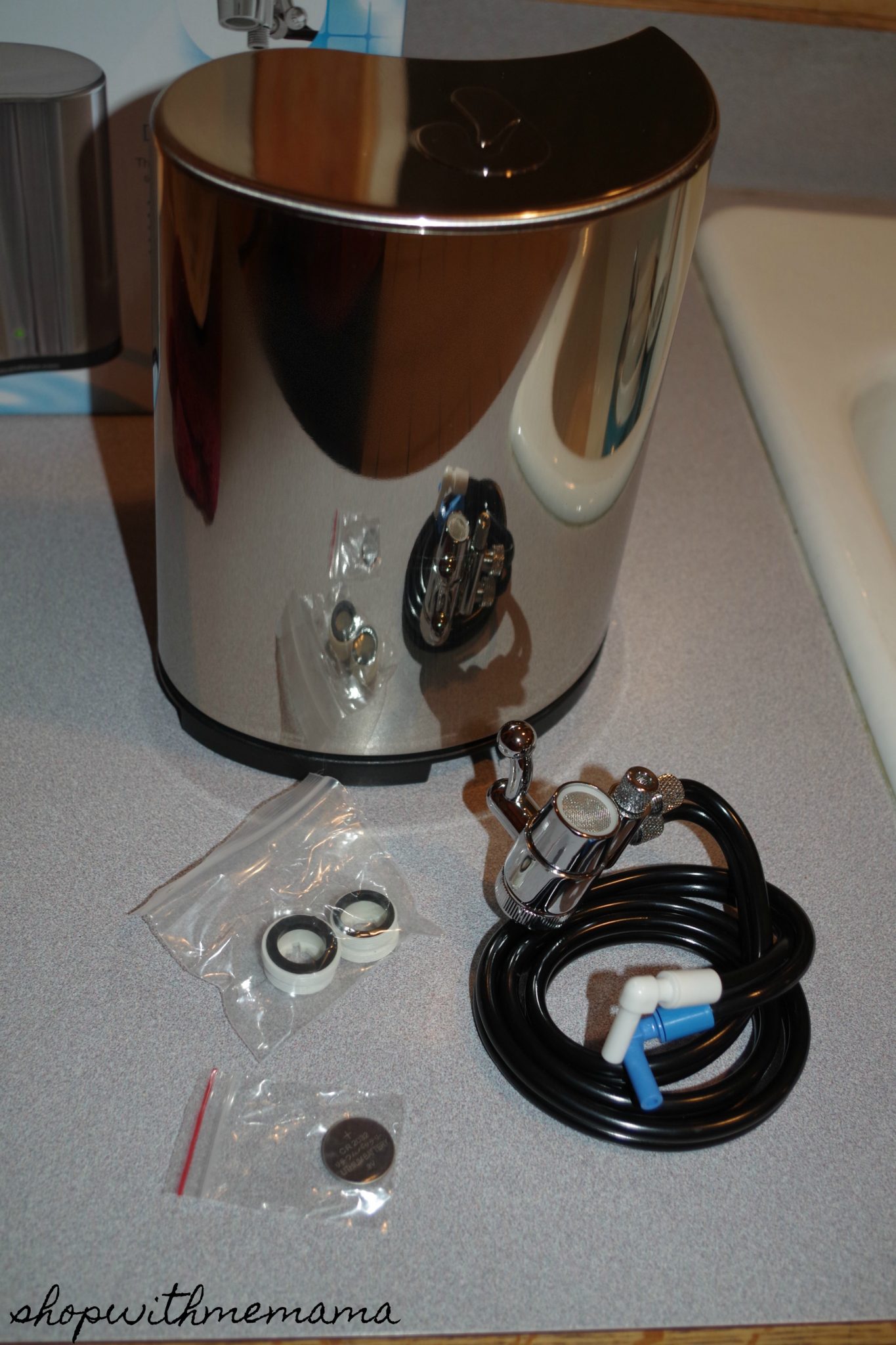 This water filter system is so simple to set up. I had it set up in as little as 15 minutes. You just connect the cords on the bottom of the filter system, pull the top off and install the battery it comes with. Then put the top back on, unscrew the filter part of your faucet, screw on the water filter system and that is about it. So easy and you don't need any tools to install.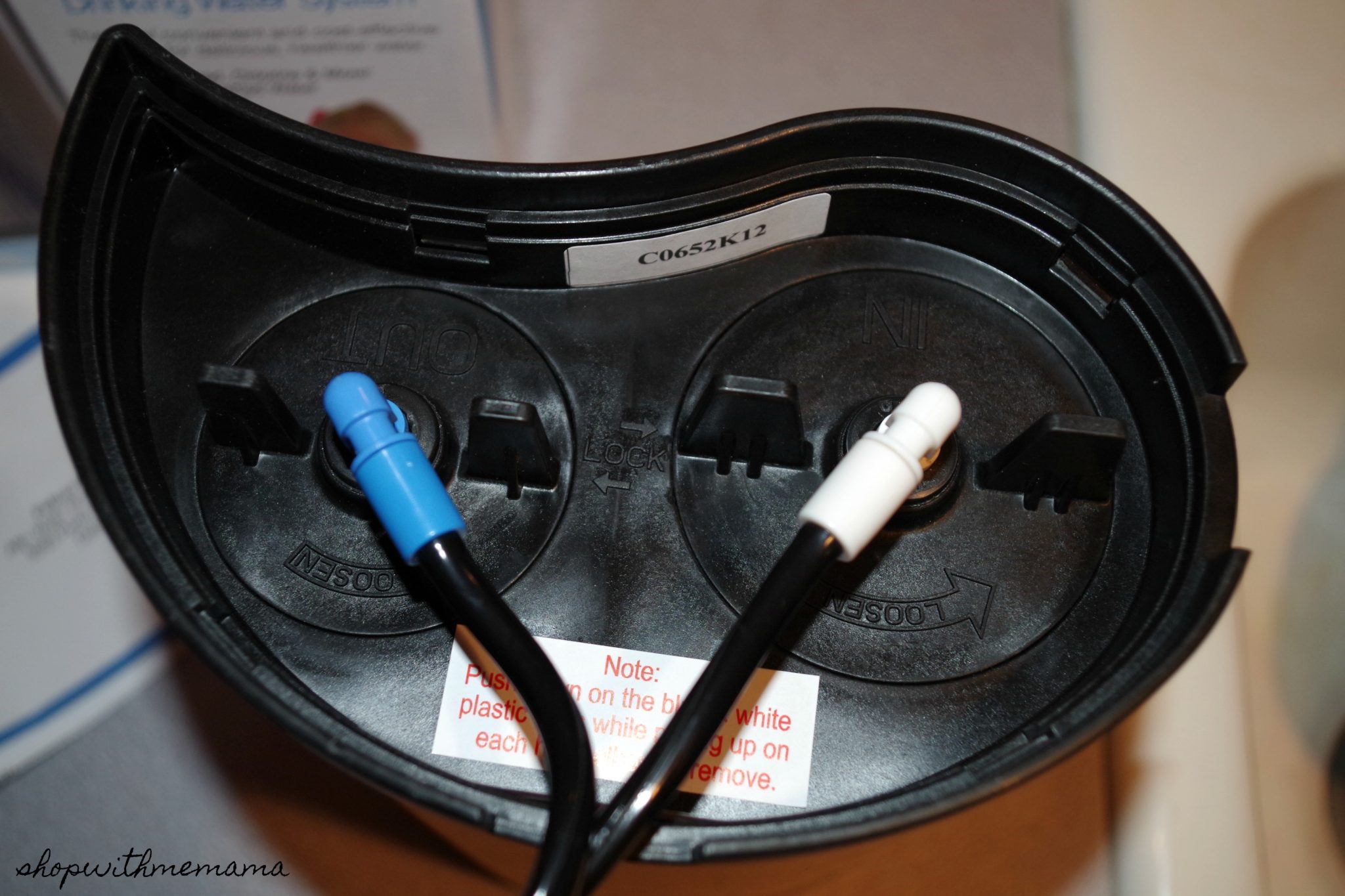 The Pelican Water Countertop Drinking Filter System is a state-of-the-art system with a unique modern design that provides healthier, great tasting water. It is the most cost-effective way to deal with common contaminants in water, such as chlorine and lead, as well as chloramines, cysts, VOC's and THM's. This not only results in high-quality drinking water, but it improves all kitchen-related tasks that use water – from washing vegetables and cooking pasta, to making coffee and tea, everything tastes exceptionally better.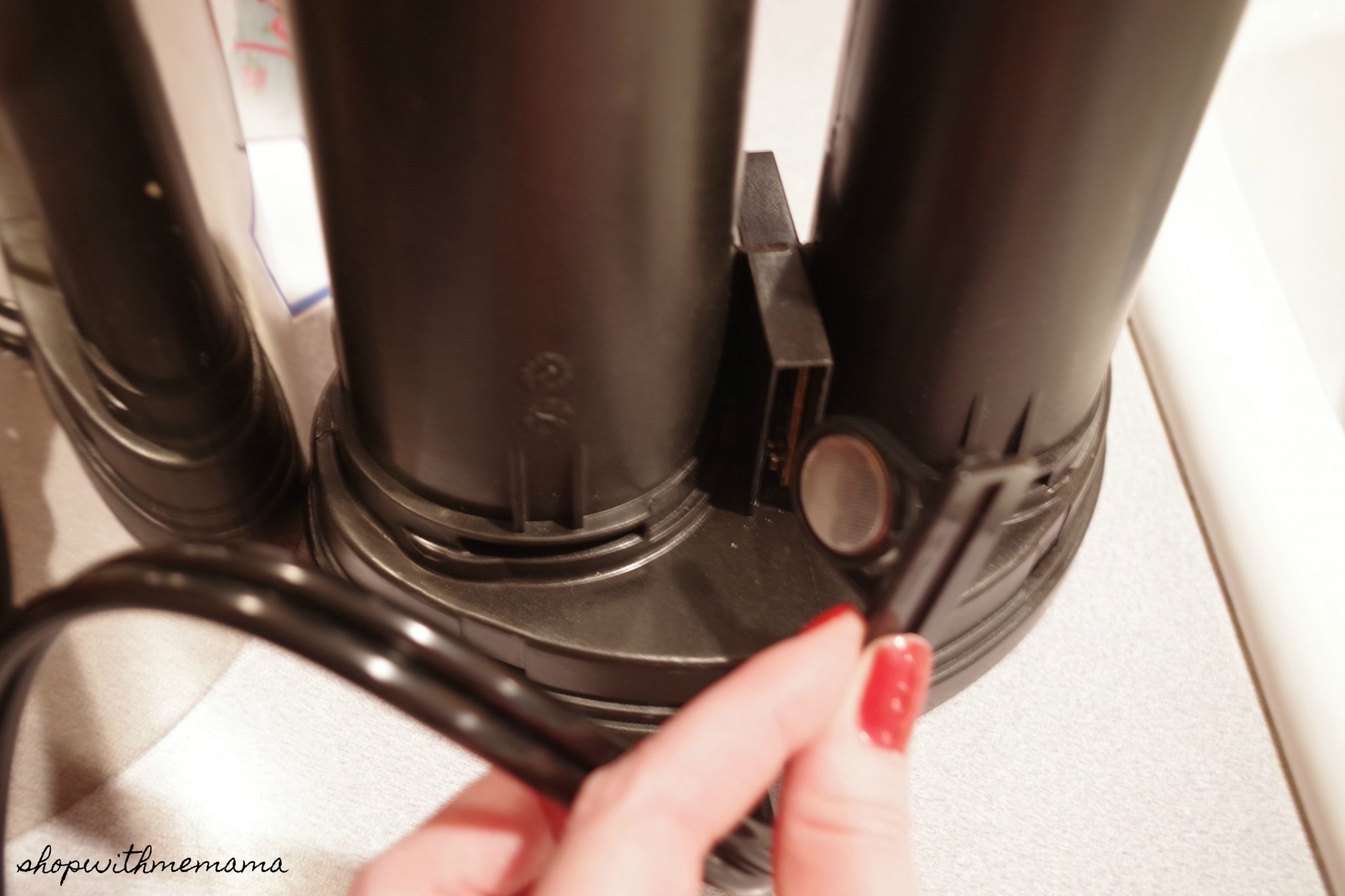 The water that pours from the Pelican Water Countertop Drinking Filter System tastes clean and refreshing. So much better than straight from the faucet. I really like how refreshing it tastes and I don't feel 'grossed out' from drinking from the tap.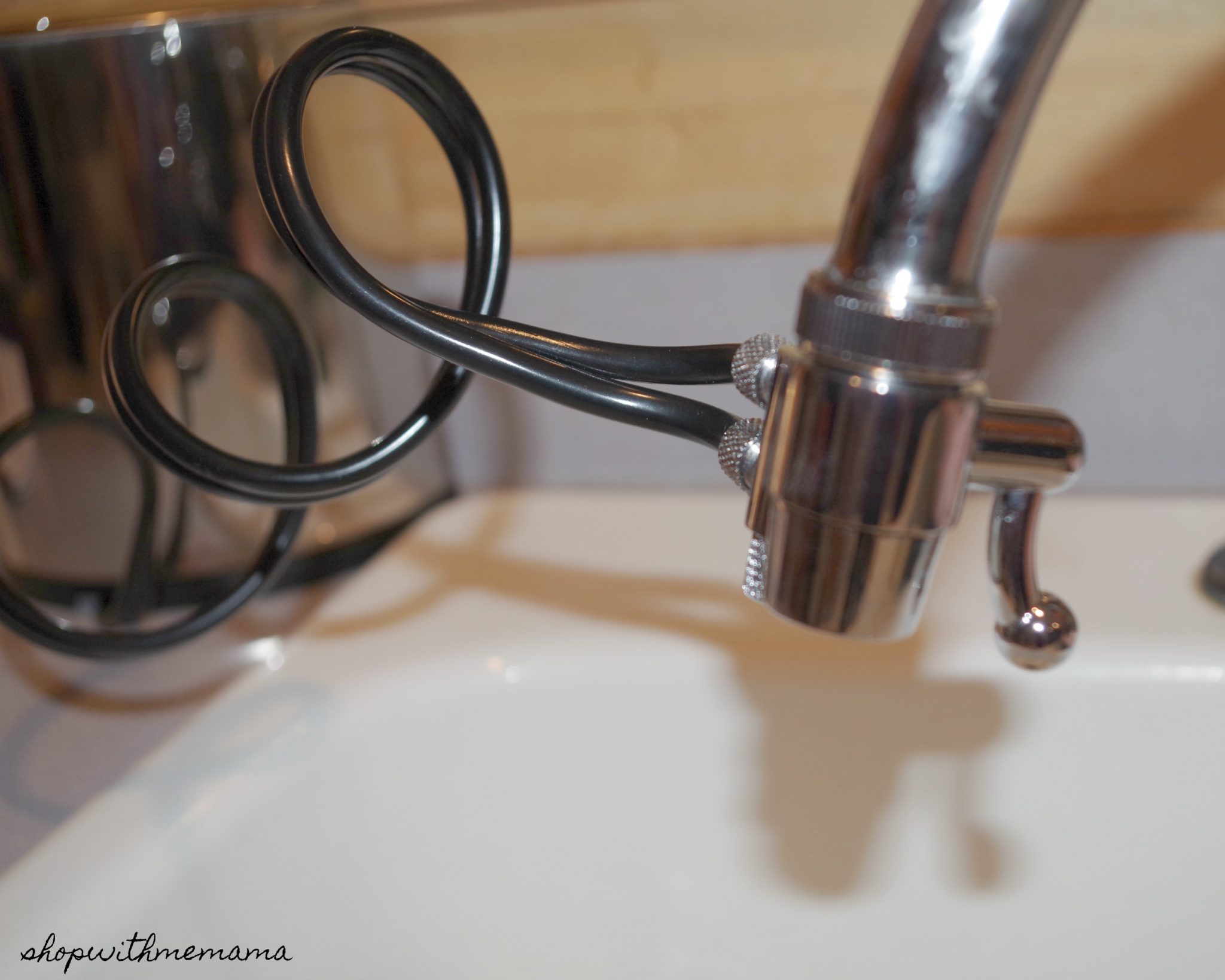 This system also provides convenience and flexibility, with easy installation on both the countertop and under-counter models. If you prefer the latter, you can purchase this system as an under-counter model. Those who already own the countertop model can purchase an under-counter conversion kit.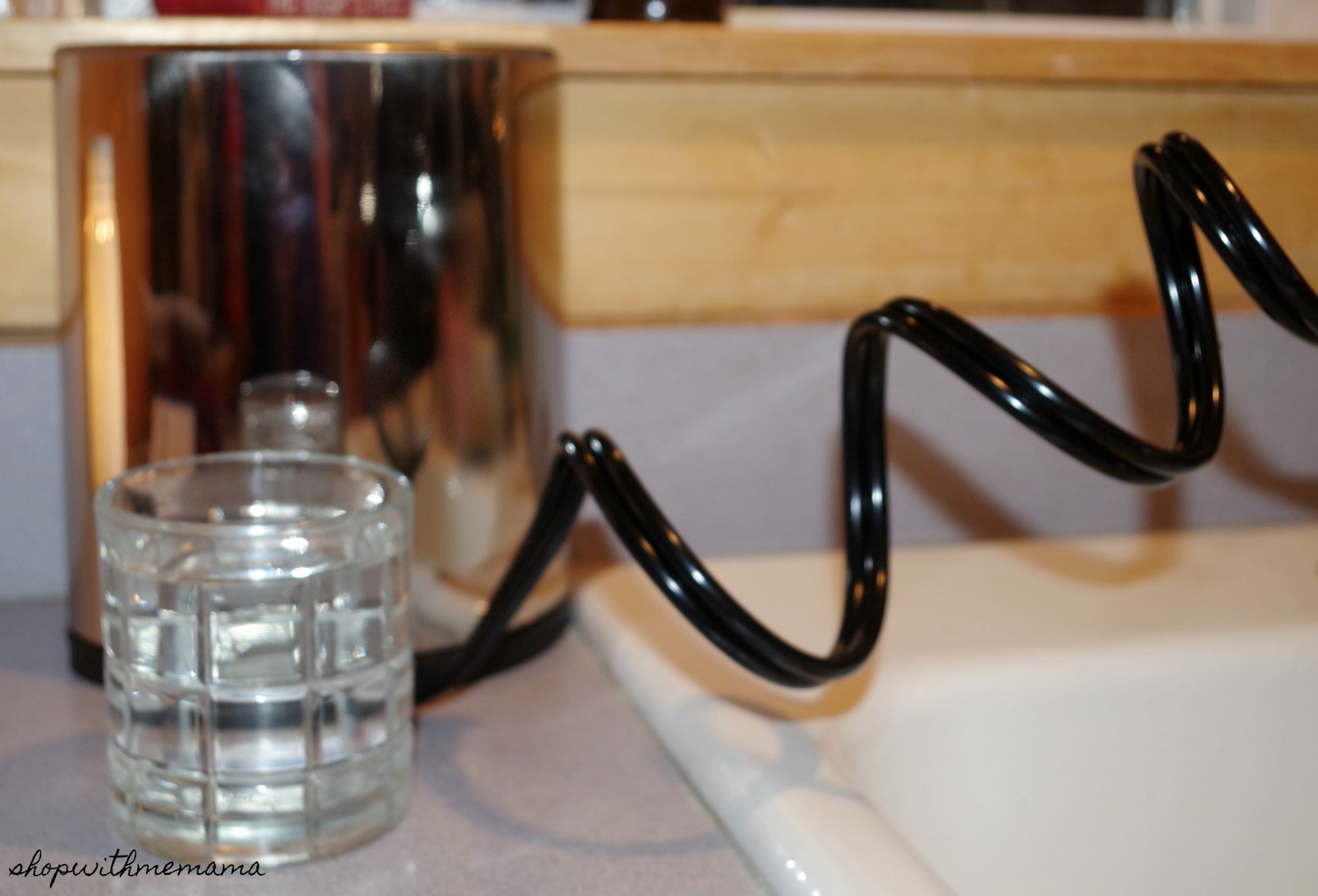 The Pelican Water Countertop Drinking Filter System comes in white and brushed nickel. It is sleek looking and looks pretty good on my counter next to my sink. Upon initial installation, the LED will blink green 10 times within 10 seconds to indicate the system is ready. The light will then blink every minute to indicate the filter life is still good. After 5 months, the light will blink every 30 seconds yellow indicating its time to order replacement filters before the filter life runs out. Once 6 months has passed the light will blink red every 10 seconds reminding you to change your filters.
Also, the little switch on the faucet makes it super easy for you to switch to regular, unfiltered water and then easily switch back to the filtered water.
Buy
You can purchase the Pelican Water Countertop Drinking Filter System online at https://www.pelicanwater.com/. It retails for $52.50 (it is on sale right now from $105.00!).
Get Social!
Connect with Pelican Water on Twitter, Facebook, Google+, and Pinterest!