Do you have a pet that you absolutely adore? We do! We have several, but one pet, in particular, we like to spoil like crazy, is Miss Daisy! She is a Pomeranian and if you read my blog, then you are probably familiar with her! We were online and saw these adorable renaissance pet portraits by Crown And Paw, and knew right away that Miss Daisy NEEDED to have one done!
What Are Renaissance Pet Portraits?
Renaissance pet portraits are painted pictures of your dog in Renaissance clothing! So dang fun and just so cute! It was so easy to do. The ordering process was simple.
All we had to do is send a picture of Miss Daisy. We made sure it was a nice, clear picture of her face. The rest was up to Crown and Paw! We chose Daisy to be in the Savant costume!
The Renaissance pet portrait arrived about 2 weeks later. It was packaged securely and carefully. When we opened the package, we were so happy! It was Daisy! It looked just like the picture we sent to Crown and Paw! They did such an amazing job! Oh, the details! Just perfect!
How it works!
Crown And Paw made the order process quick and easy, so you can get back to cuddling your fur baby!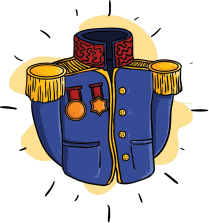 *Choose your costume:
Pick a costume from over 150 unique options. You'll find one that expresses your pet's personality perfectly. For Halloween, they have some AWESOME costumes to choose from! LOL!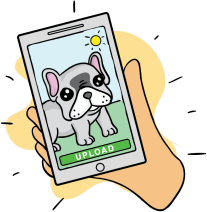 *Upload your photo:
Pick a photo from your camera roll or social media. We know you have hundreds of cute pet pics!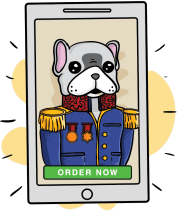 *Place your order:
Your artwork should be ready a few days after placing your order. Preview your portrait, request edits, or approve for printing!
This is the picture we used: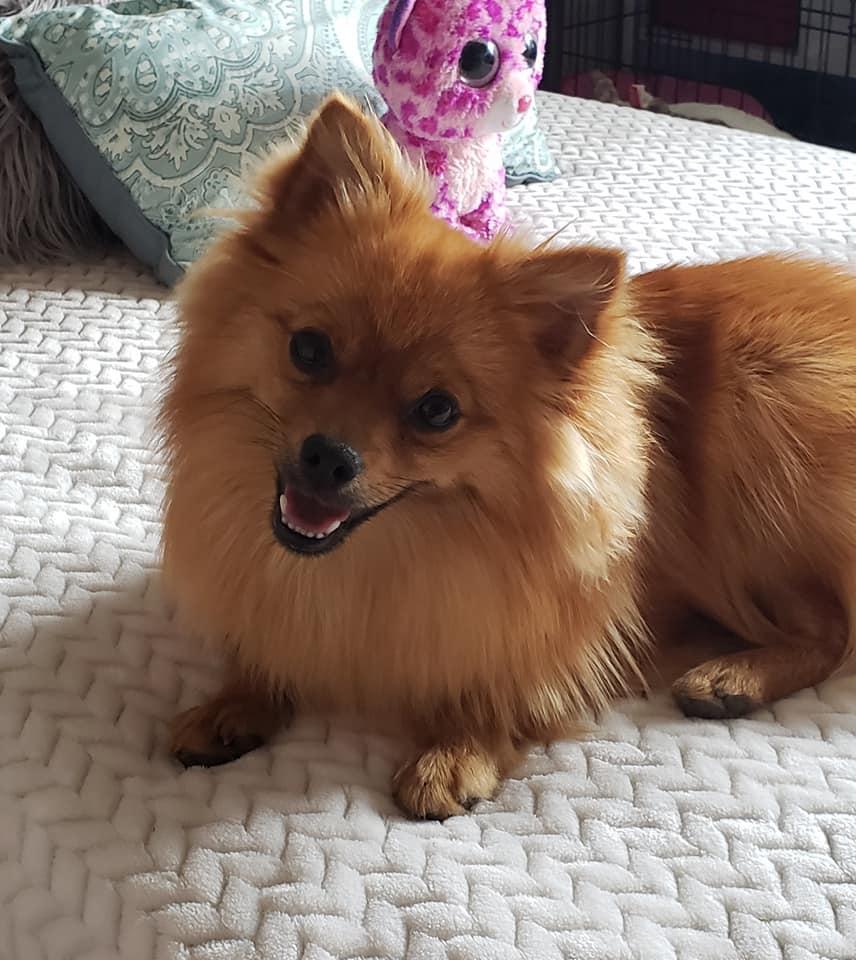 Helpful Tips On Taking A Picture Of Your Pet!
*Take your pet photo at eye level with your pet
*It works best if the pet is looking away from the camera
*Try to make it a close-up so we can see your pet's unique features
*Avoid bad lighting. Outdoor natural daylight always results in the best photos
*Avoid uploading blurry photos
*Make sure those cute ears aren't out of the frame!
These one-of-a-kind Renaissance Pet Portraits By Crown And Paw are the perfect gift for your pet-loving friends and family members. What a unique gift to give this holiday season!
I love how all of their prints are completely unique and you will not find them anywhere else in the world. Their artists are trained to capture your pet's unique characteristics and facial features. I think they hit it spot on with Miss Daisy's portrait! Check it out below! Wow! So perfect!
Here is Miss Daisy in her Renaissance costume: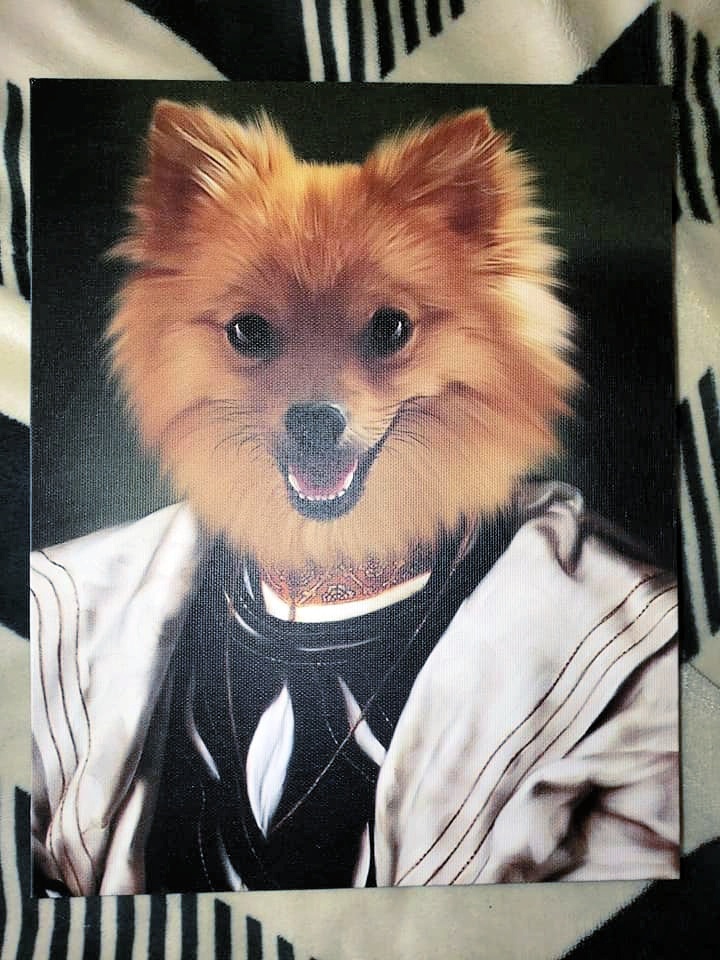 Miss Daisy is a bit unsure, but she is starting to adjust to it: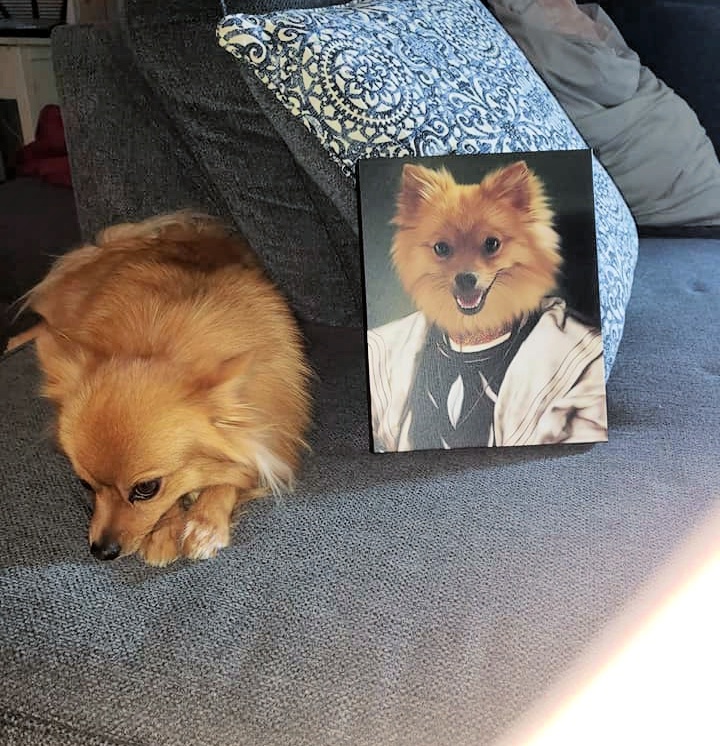 She refuses to look at it at the beginning…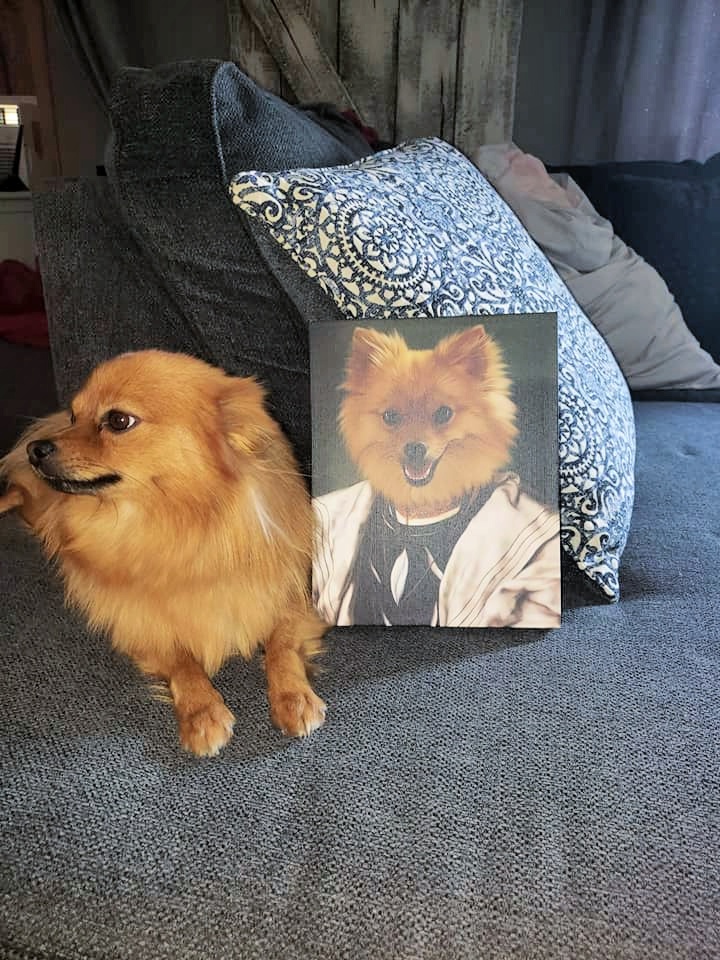 But she finally gave in a glanced at it…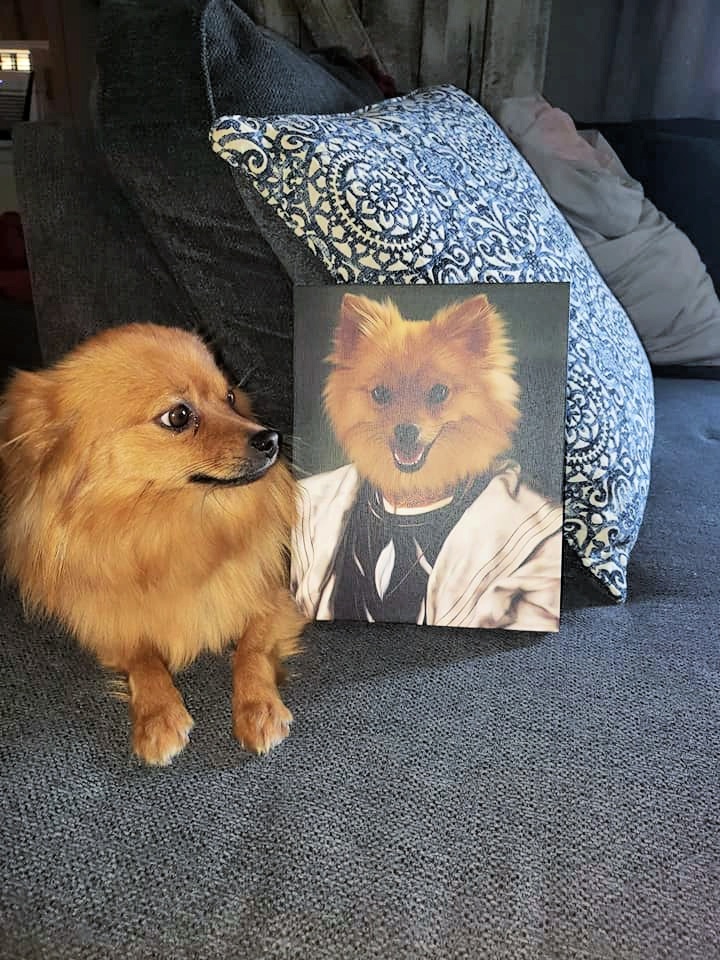 Themes You Can Choose From!
We are SO pleased with our Miss Daisy Renaissance Pet Portrait! But, if you don't want to order your pet in a Renaissance costume, there are other themes to choose from too!
Here are the themes you can choose from:
*Sports and Hobbies
*Film and TV
*Jobs
*Other
So, there is something fun for every pet! After all, Crown And Paw is a fun-loving custom pet goods brand dedicated to helping pet owners express their love, adoration, and sometimes even their obsessiveness, with their beloved pets!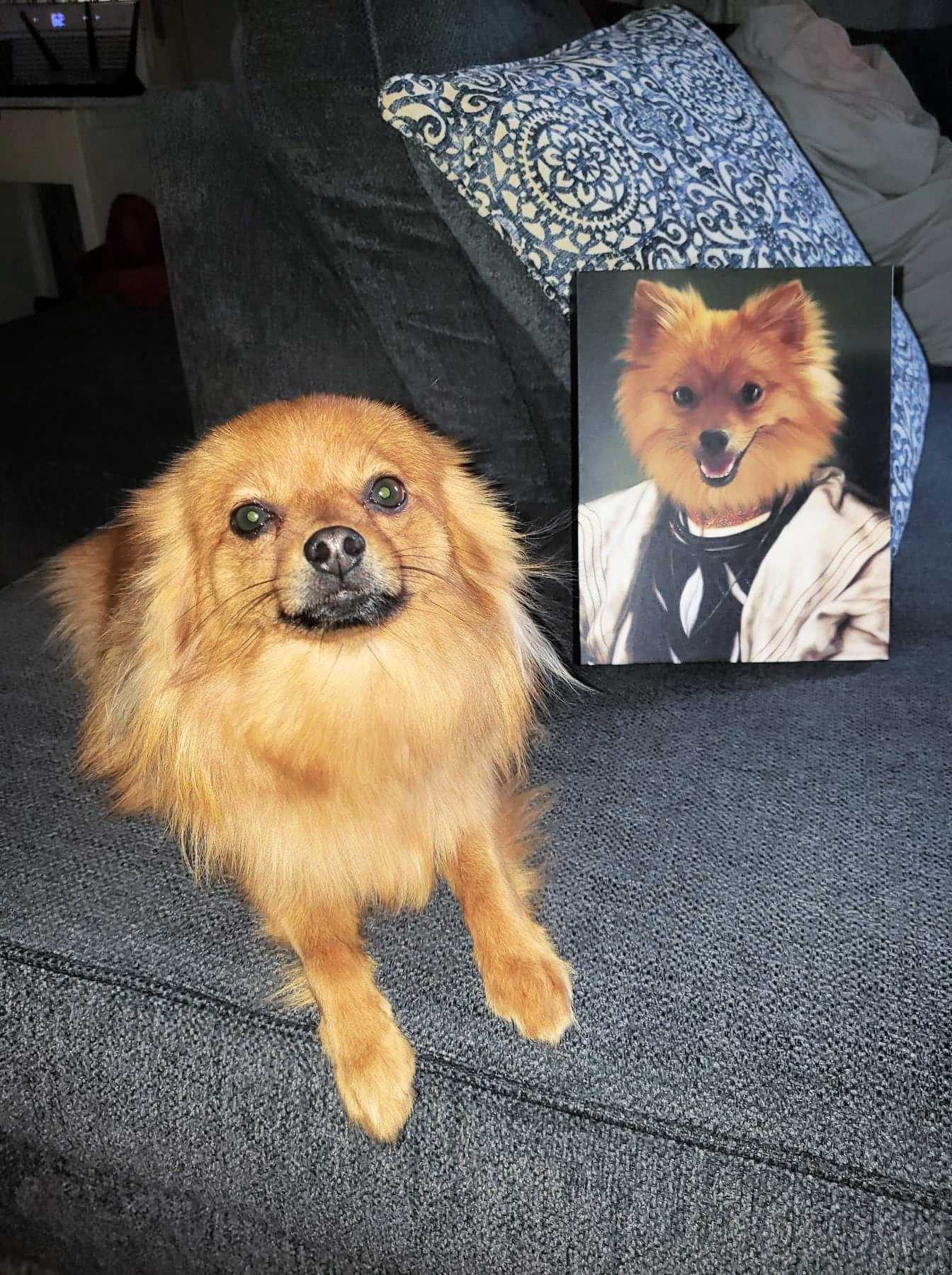 Crown And Paw Give Back!
They are proud to be a named partner of The Humane Society International. Their donations to HSI go directly towards their work to end the dog meat trade in China and South Korea.
They are not just a pet portrait website – they really care about animal welfare. To date, they have donated over $100,000 to non-profits including The Humane Society and Best Friends Association.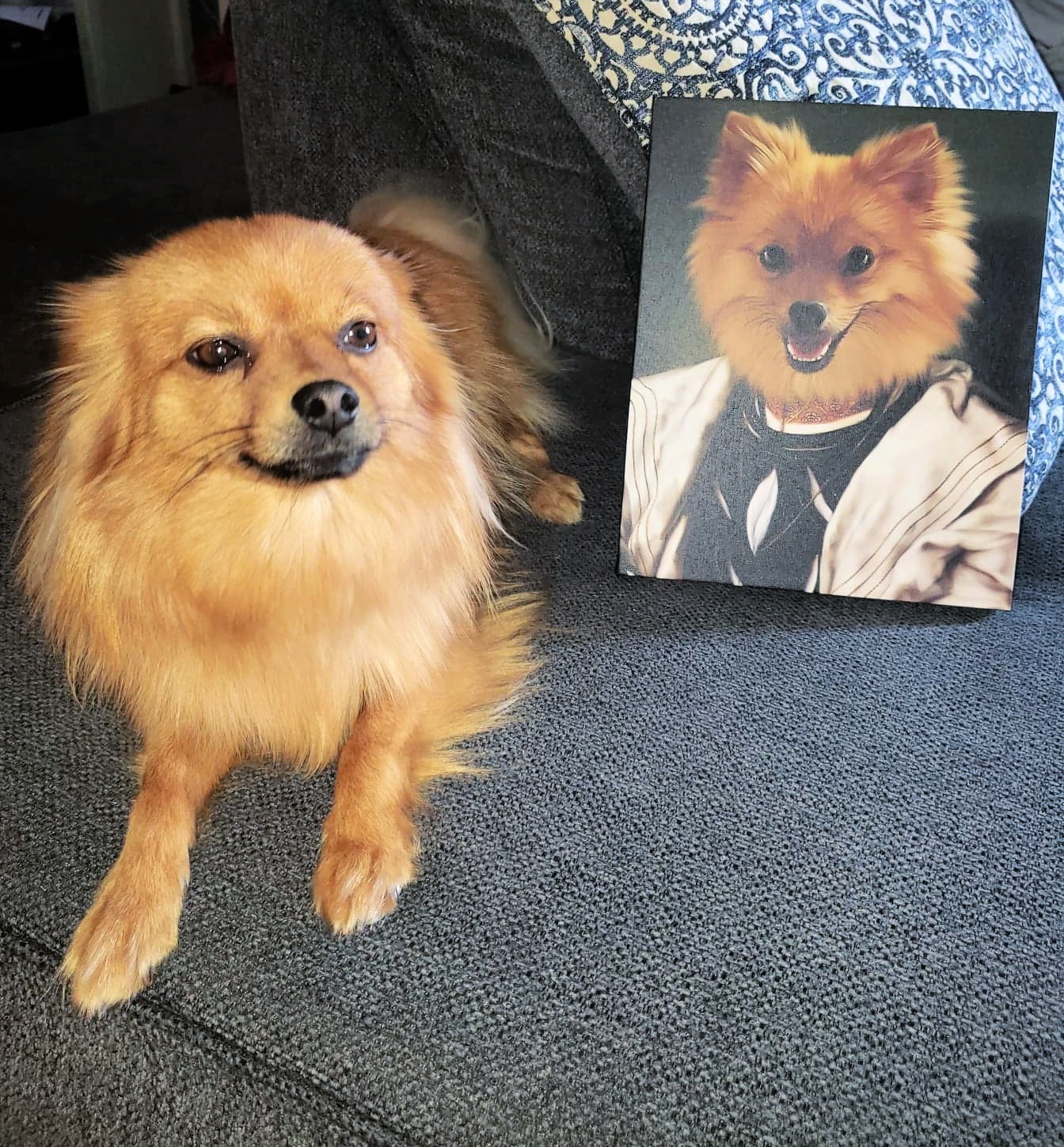 Here Is A Cute Video Explaining The Pet Portraits In Detail
Buy A Pet Portrait!
Give your beloved pet pride and a place on your wall, with these one-of-a-kind Renaissance Pet Portraits By Crown And Paw. Their artists will hand-design an incredible life-like masterpiece based on a photo of your pet!
Order today by visiting them online at https://crownandpaw.com/. You can choose which size pet portrait you want: 8×10, 12×18, or 16×24.
The Renaissance Pet Portraits By Crown And Paw that received is size 8×10. It retails for $49.95.
PIN IT