*The RockJam Electronic Piano Keyboard Is So Cool! Product received. Opinions are my own. This post includes my affiliate links.
My oldest son has always wanted to learn to play the piano. I need to get him some piano lessons. But, in the meantime, I am having him learn by himself (well sort of), with the new RockJam Electronic Piano Keyboard.
How can he learn to play piano by himself? Easy. Nowadays, people can learn anything just by downloading apps or watching Youtube videos! Crazy. (You can easily check out the detailed research here, to find the best digital piano).
The RockJam Electronic Piano Keyboard Is So Cool!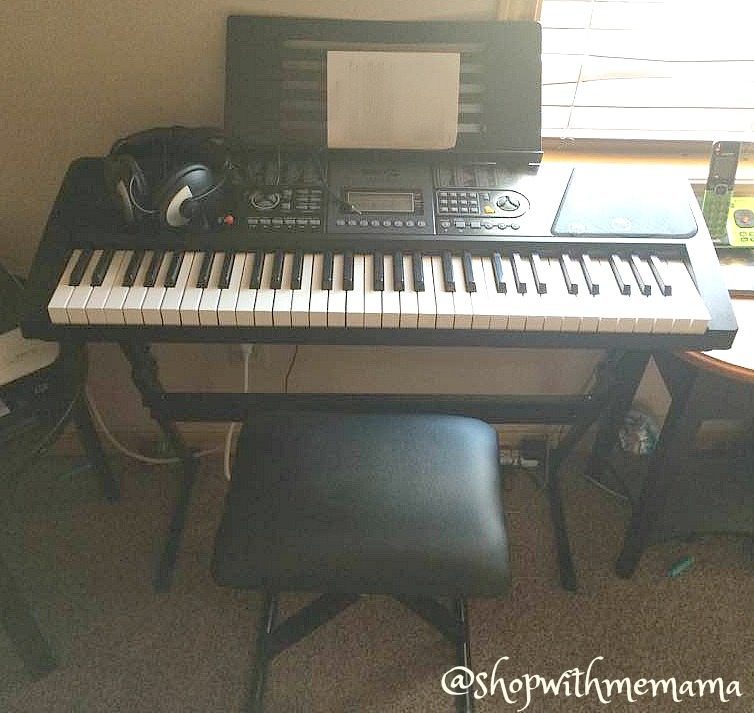 The RockJam 561 Electronic 61 Key Digital Piano Keyboard Superkit comes with a 61 key keyboard, stand, stool, and headphones all for $120! This is such an awesome deal and my son loves his! He plays it all the time! The best part? He has headphones to hear himself play, so he can play the piano any time of the day and not bother anyone in the house! Sometimes I WANT to hear him play, but other times, not-so-much 🙂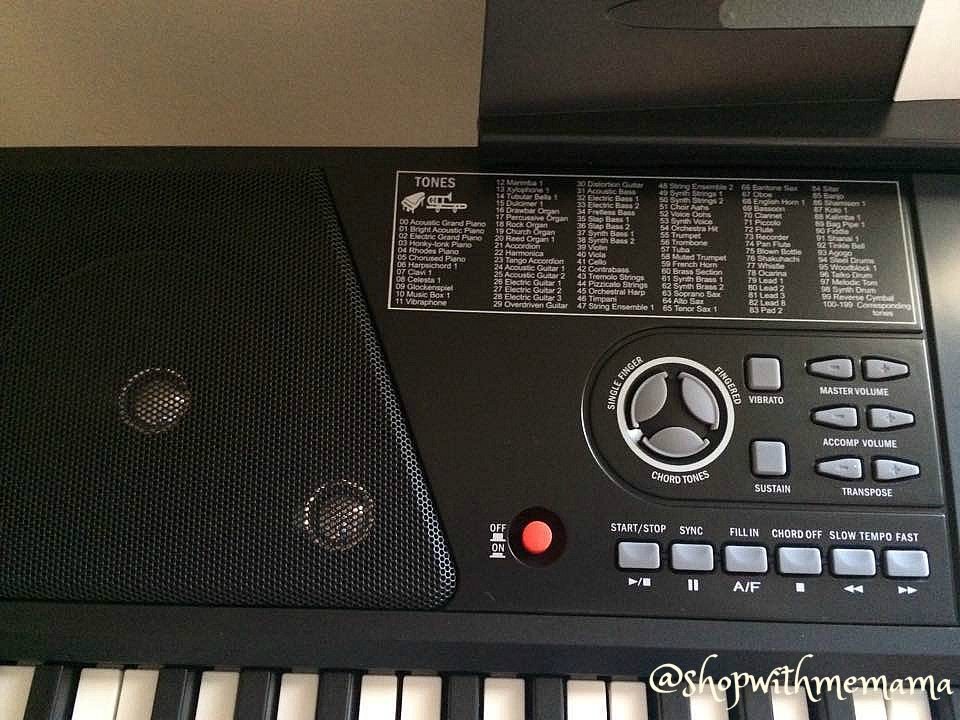 In addition to this super kit, you also get 30 free piano Maestro songs! Piano Maestro is an iPad/iPhone app that helps students practice and learn their sight reading, rhythm, technique and playing with both hands and so much more!
To activate this app with your RockJam, download Piano Maestro on your iPad and register as a new user. Then, go to "Settings", "Select Your Piano", and choose RockJam from the drop-down menu. The free songs will be available at the Library! Easy to do!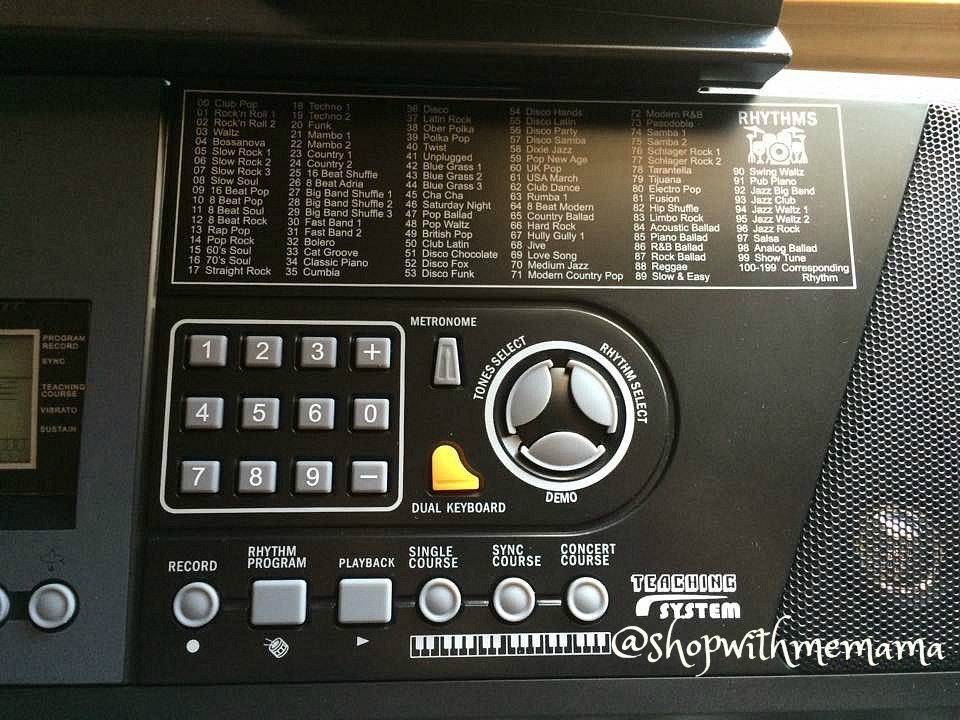 Features
*Compact digital keyboard with 61 full-size keys, LCD screen, record and playback functionality, 100 keyboard sounds, 100 rhythms, and 50 demo songs
*Sturdy, adjustable keyboard stand is easy to move throughout the home or studio
*Thick padded, adjustable stool engineered for keyboard play
*Headphones let musicians practice virtual privacy without disturbing others
*30 free songs on Piano Maestro iPad app; ranked #1 educational tool for beginner piano students in 20 countries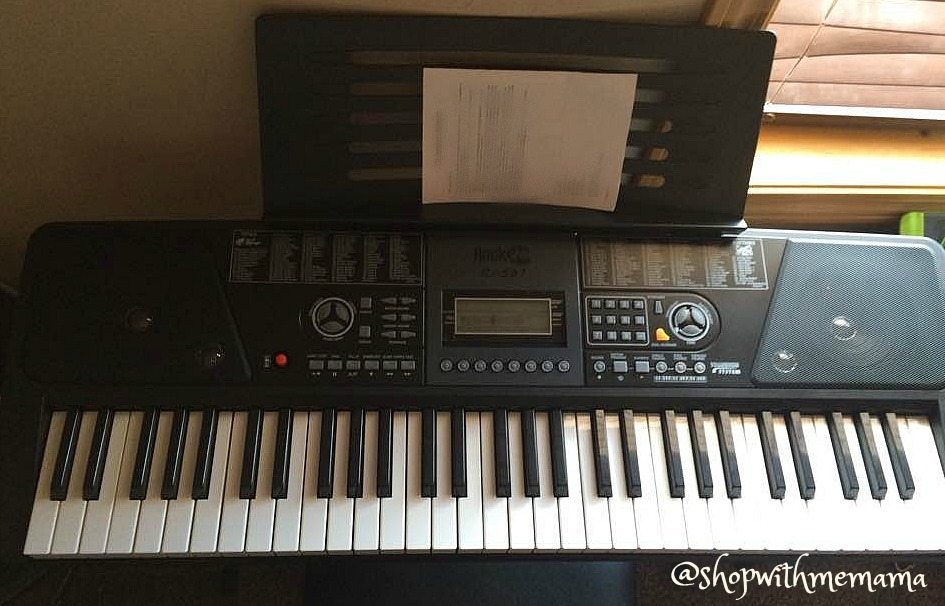 This keyboard comes with a power supply for use at home, but can also be powered by 6 x 1.5V Size D batteries so you can take it on stage or on the road! Great for traveling to see relatives and friends this summer! Bring the entertainment with you!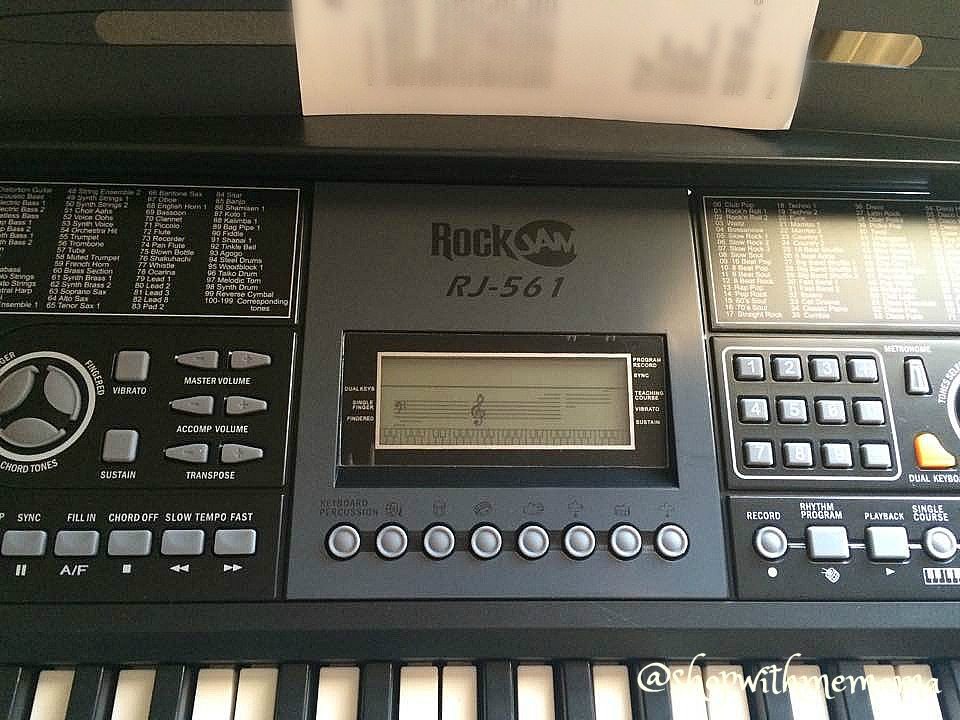 The LCD screen on the keyboard is clear. The screen gives instructions for beginners by telling them which keys to press or chords to play all while playing demo songs. The keys on this keyboard are full sized and easy to play. The sturdy keyboard stand can easily fold up for easy storage or take with you on the road!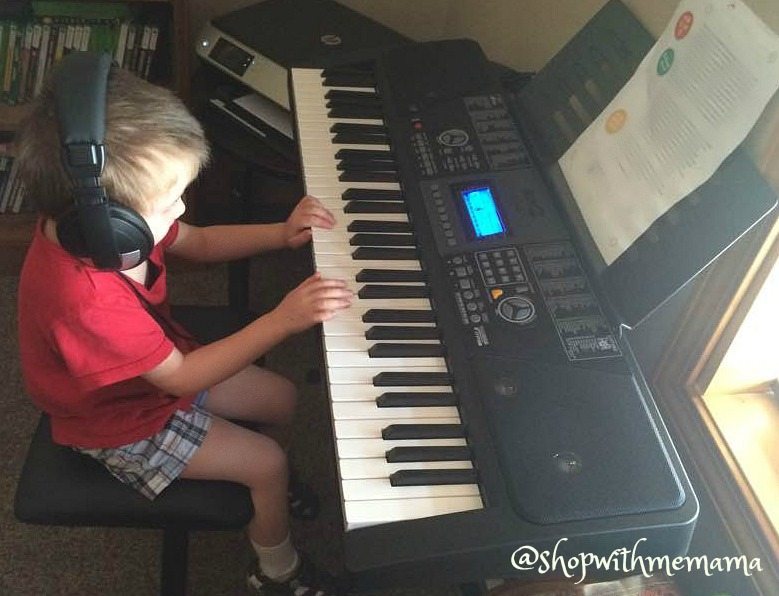 We love that this keyboard has built-in speakers that give out a great, strong sound to everyone in the room. The keyboard is preloaded with sound options including 50 demo songs, 100 rhythms, and sounds. This keyboard is an ideal gift for beginners and advanced musicians.
This piano keyboard setup is NICE. It looks great in our living room but would look fine in any room of your home. It has a sleek design and the chair it comes with is comfortable too. Everything is quality made and doesn't seem to be cheap, which I really appreciate. You get SO much for the price of $120, it is really an amazing deal!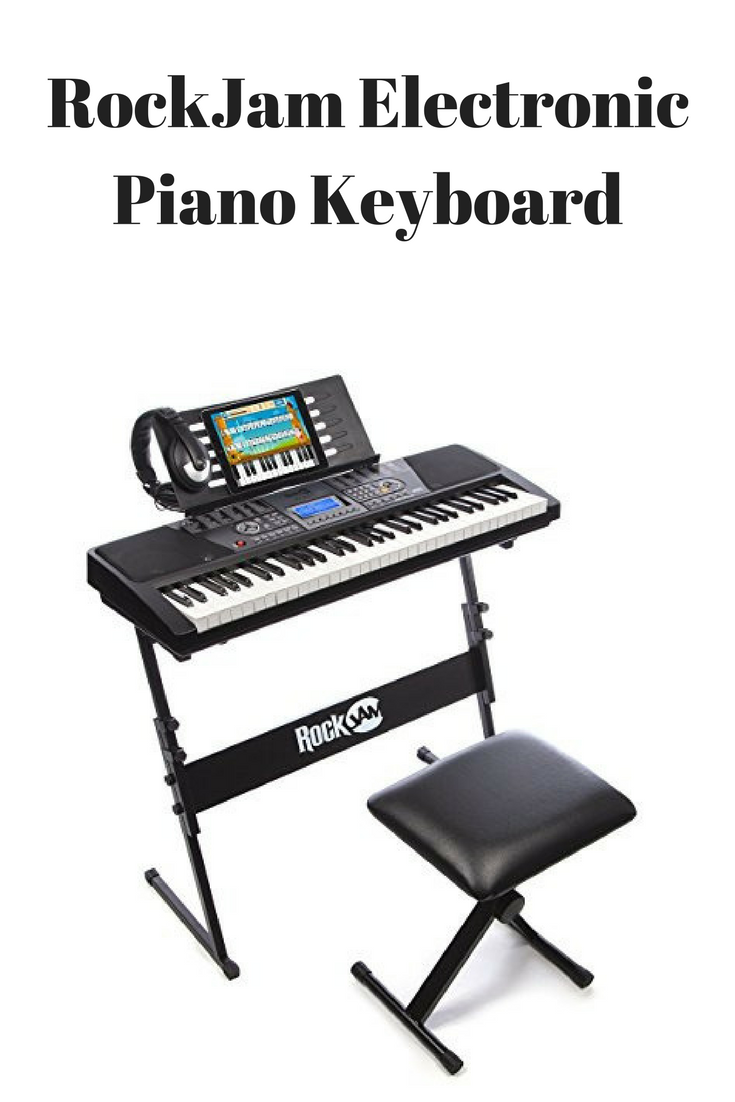 Ready To Buy One?
Good! Because they are in stock right now but have been going out of stock because of how popular they are! You can purchase the RockJam 561 Electronic 61 Key Digital Piano Keyboard Superkit online at Amazon.com. It retails for $119.99!