*This post includes my Amazon Affiliate links.
Scanimalz interactive plush
Scanimalz interactive plush was recently debuted at the American International Toy Fair and they were a huge hit! I can see why they are really neat!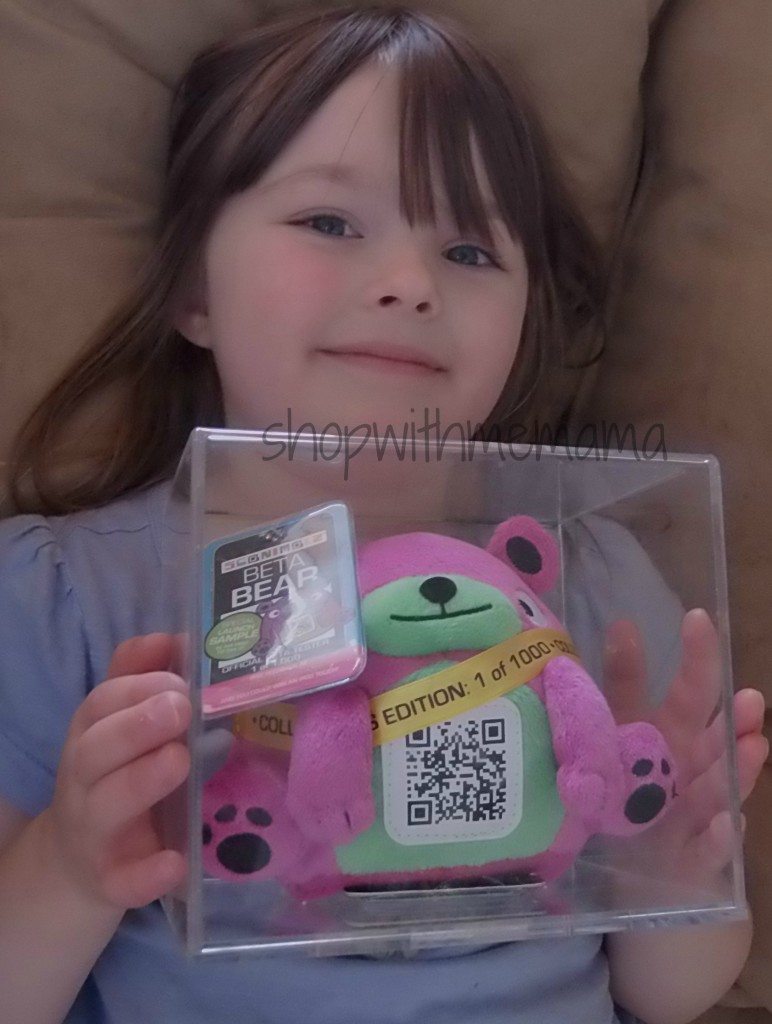 We received a limited edition Scanimalz interactive plush to review and my daughter just adores it! There are only 1,000 out there and we got one of them! So neat 🙂 He came, nestled inside of a plastic clear box. We could not display him for long, as my kids had to get him out and check him out 🙂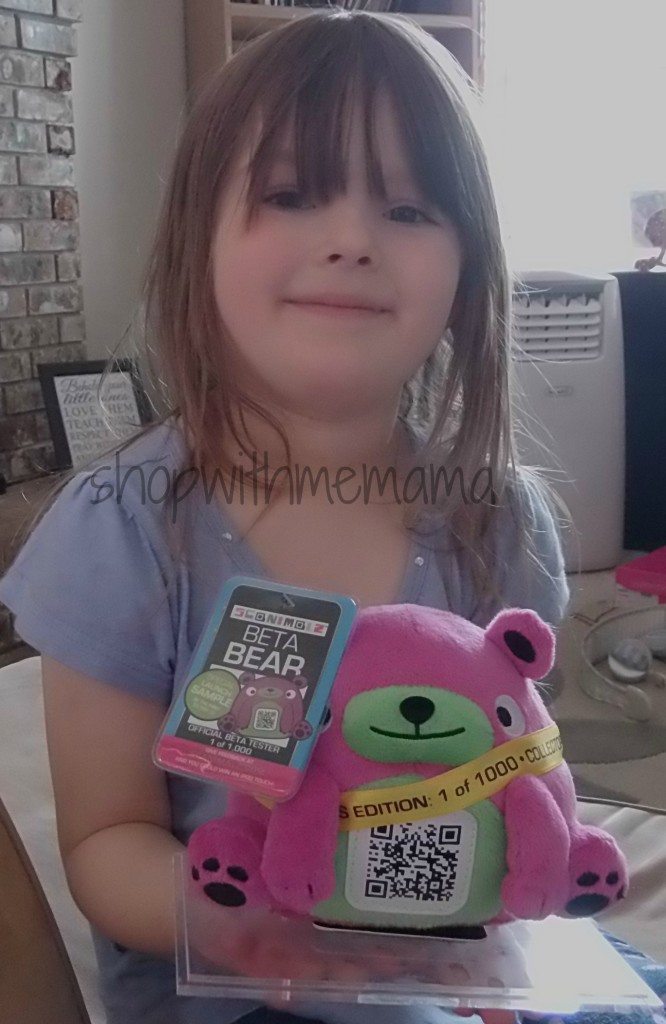 He is too cute. He is soft and plush and adorable. Scanimalz interactive plush offers a world of fun for kids of all ages!  All you have to do is download the free iOS and Android Scanimalz App and then scan the QR code on the Scanimalz belly to play games, track collections, earn points and work your way up the leaderboard!   What makes Scanimalz unique is the App prompts kids to scan their Scanimalz' belly on a daily basis, so it keeps your kids coming back for more!
My daughter is loving this new plush toy. She is always wanting to play with him and she even named him "Noobe". So adorable!
There are 8 adorable, plush characters to choose from and they are only $9.99 each! Too cute for words and so much fun for your kids!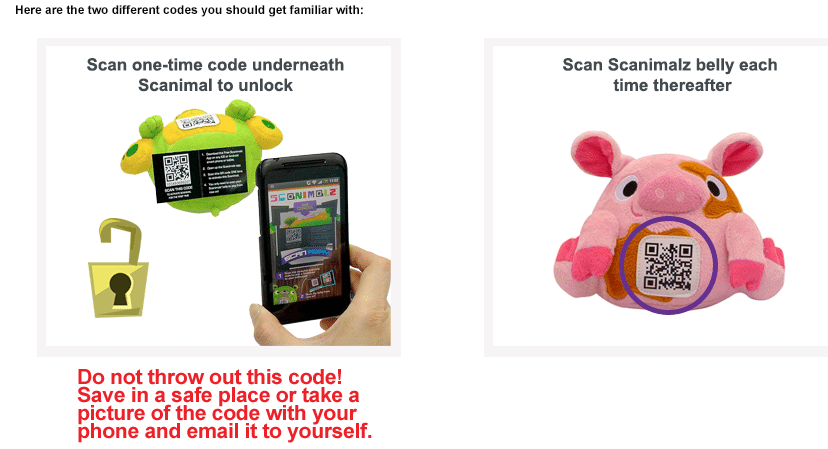 Buy
You can purchase Scanimalz online at Amazon.com!