Slimygloop Squeezwiches and Mix'ems are so much fun! So is the Sparkle Magic Gemstone Art kit in Hangry! My two youngest love playing with slime and sparkly things! Keeps them occupied for quite some time and I like that!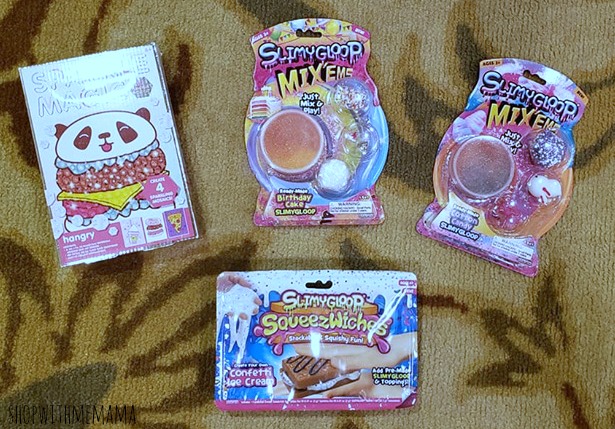 *Products received. This post includes my affiliate links.
The Toy Association named "Foodie Fun" as one of the hottest toy trends for 2019 and now long gone are the days of being told to not play with your food! From making your own gooey slime oozing sandwich with SqueezeWiches to bedazzling a hamburger with the Hangry Sparkle Magic, kids can dive right into these (inedible) food-themed goodies!
Slimygloop Squeezwiches!
These are really really cool! These are Stackable, squishy, slimy sandwiches! Make your own oozing slime sandwich with play food pieces, pre-made slime, and a different mix in embellishments to create your own Slimy Sandwich!
Available in a variety of fun and exciting themes including Rainbow Waffle, Galaxy PB&J, Sneeze Burger, Unicorn Pizza, Diamond Doughnut, and Confetti Ice Cream Sandwich! My daughter had a load of fun playing with these slimes!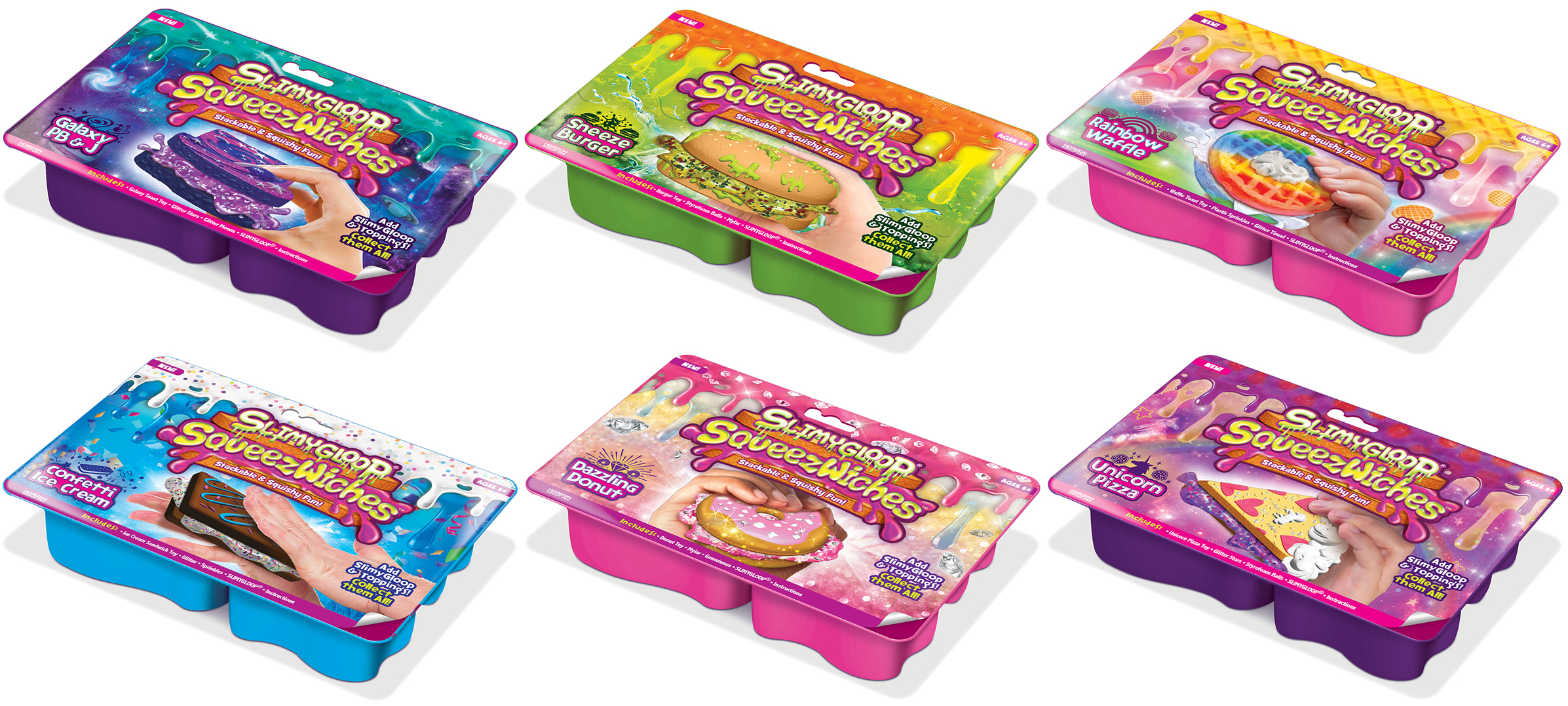 The Slimygloop Squeezwiches are available at the following retailers: Five Below, Michaels, Walmart, and Amazon! They are only $5!
Sparkle Magic Gemstone Kit in Hangry!
Create sparkling mosaics with Sparkle Magic Hangry kit! Each kit includes four cute designs for your artists to personalize with sparkling, clear gemstones. Take a colorful piece of art and add your personal touch of glossy acrylic gemstones using the Sparkle Magic kit! Place gemstones onto the vibrant piece of art to transform it into a bejeweled masterpiece.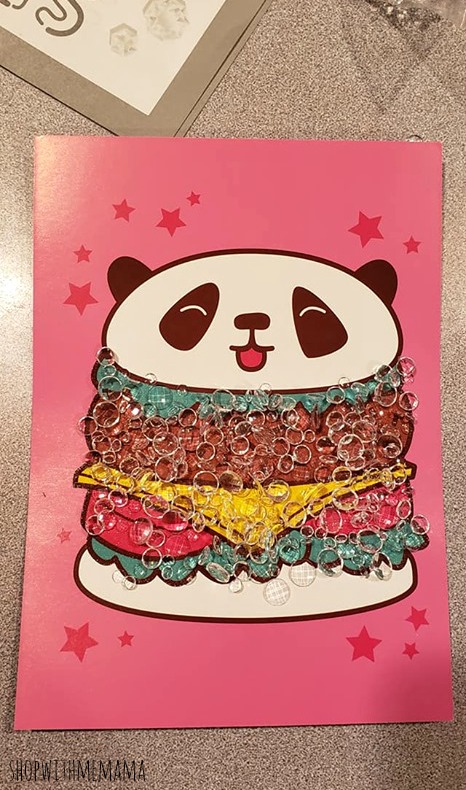 Your child can Customize the colorful artboards with stick-on gemstones! There are four designs to add a sparkling touch of magic to. So much fun and my daughter really like this! This little kit comes with two 5×7 inch reversible artboards, 1 oz. clear back gemstones, and instructions.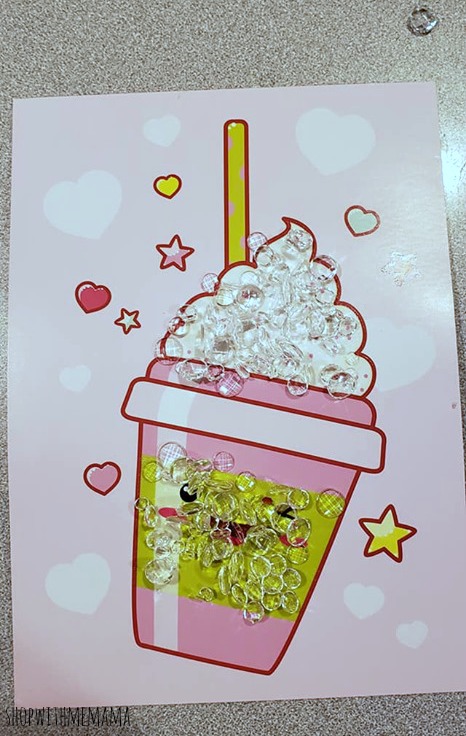 You can purchase the Sparkle Magic Kit at any of these retailers: A.C. Moore, or Michael's
Slimygloop Mix'ems!
Now, these are super cool according to my two youngest! SLIMYGLOOP® MIX'EMS™ is a fun and easy way to capture the excitement of slime making and mixing, with less mess and more play.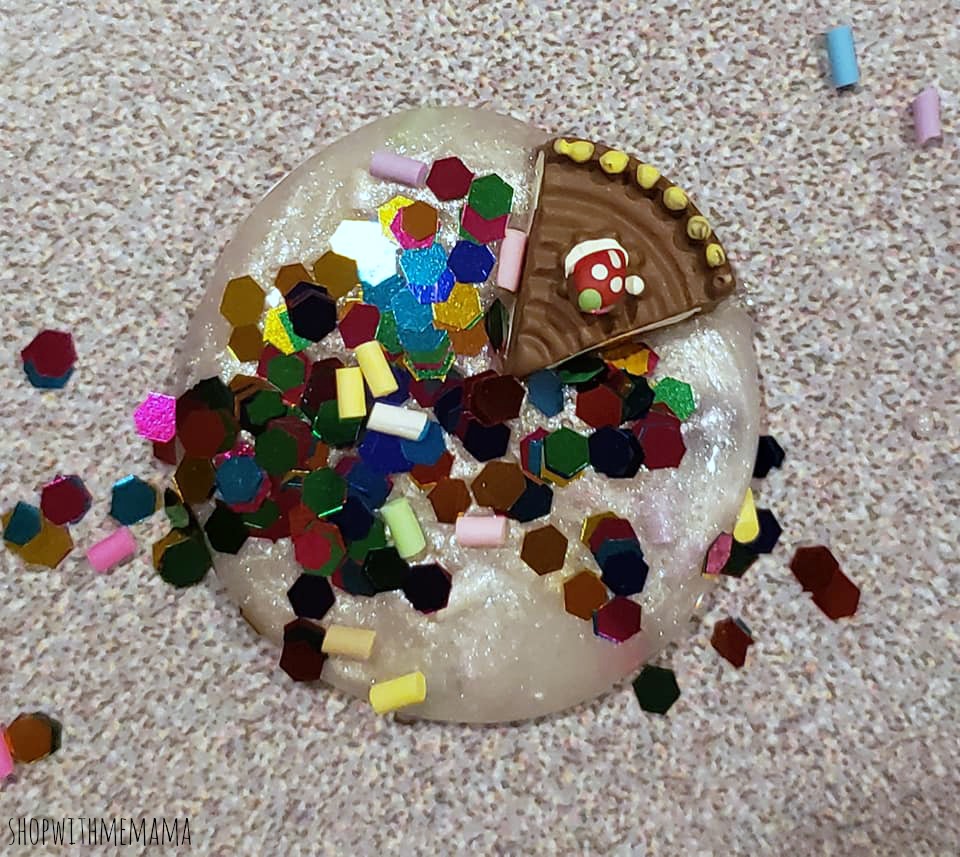 As one of the hottest trends in the market, MIX'EMS™ allow you to create your own SLIMYGLOOP® combinations through fun themes inspired by social media trends. Create a shark-infested slime filled with shark spangles and a squishy shark or mix up your own tropical punch complete with vibrant flamingoes! Just mix in embellishments and play!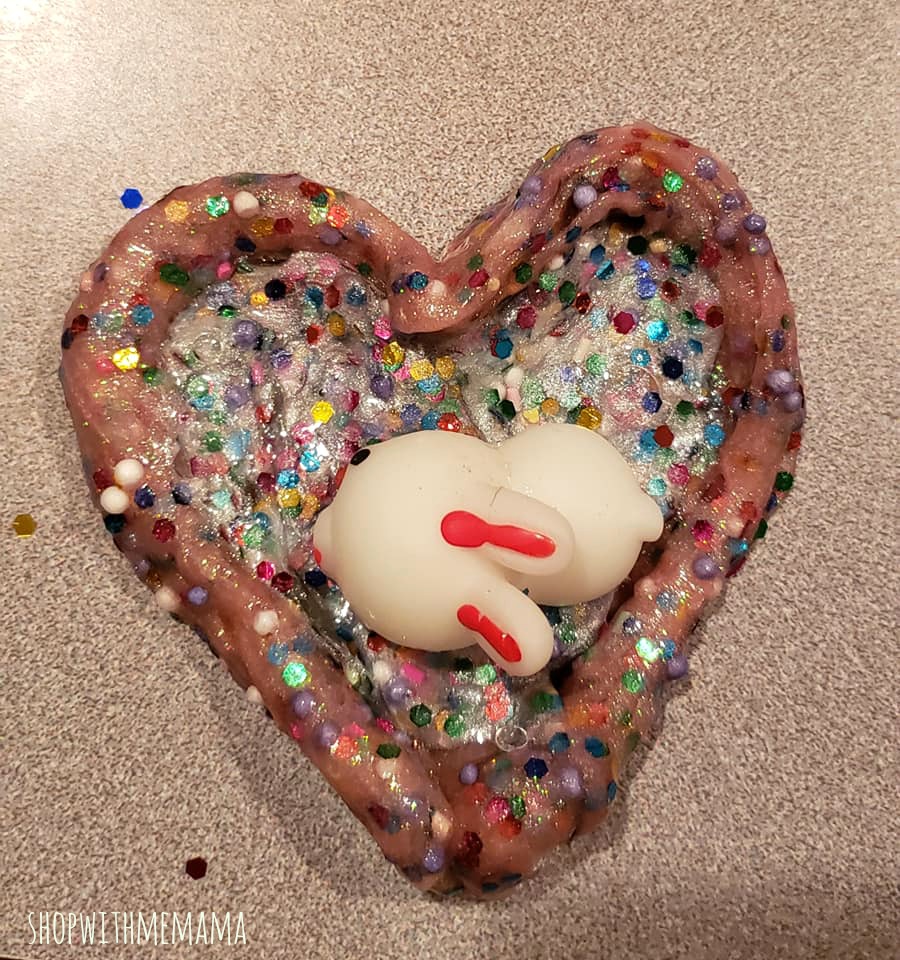 These come in different themes and are so much fun to mix and play with! They are available at these retailers: Walmart, Target, and Amazon. They retail for $4.99-6.99 each.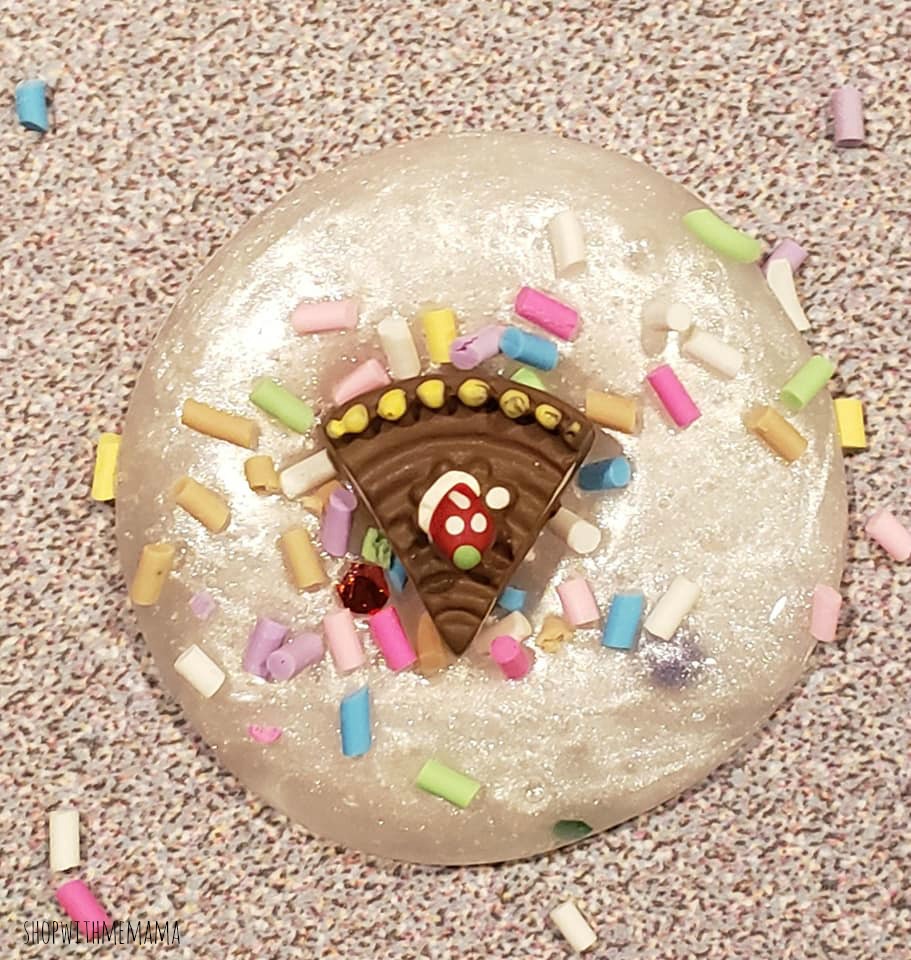 If you want to make the slime yourself and are looking for a great kids slime recipe, I highly recommend checking this slime recipe out! So much fun and so fun to look at! See below!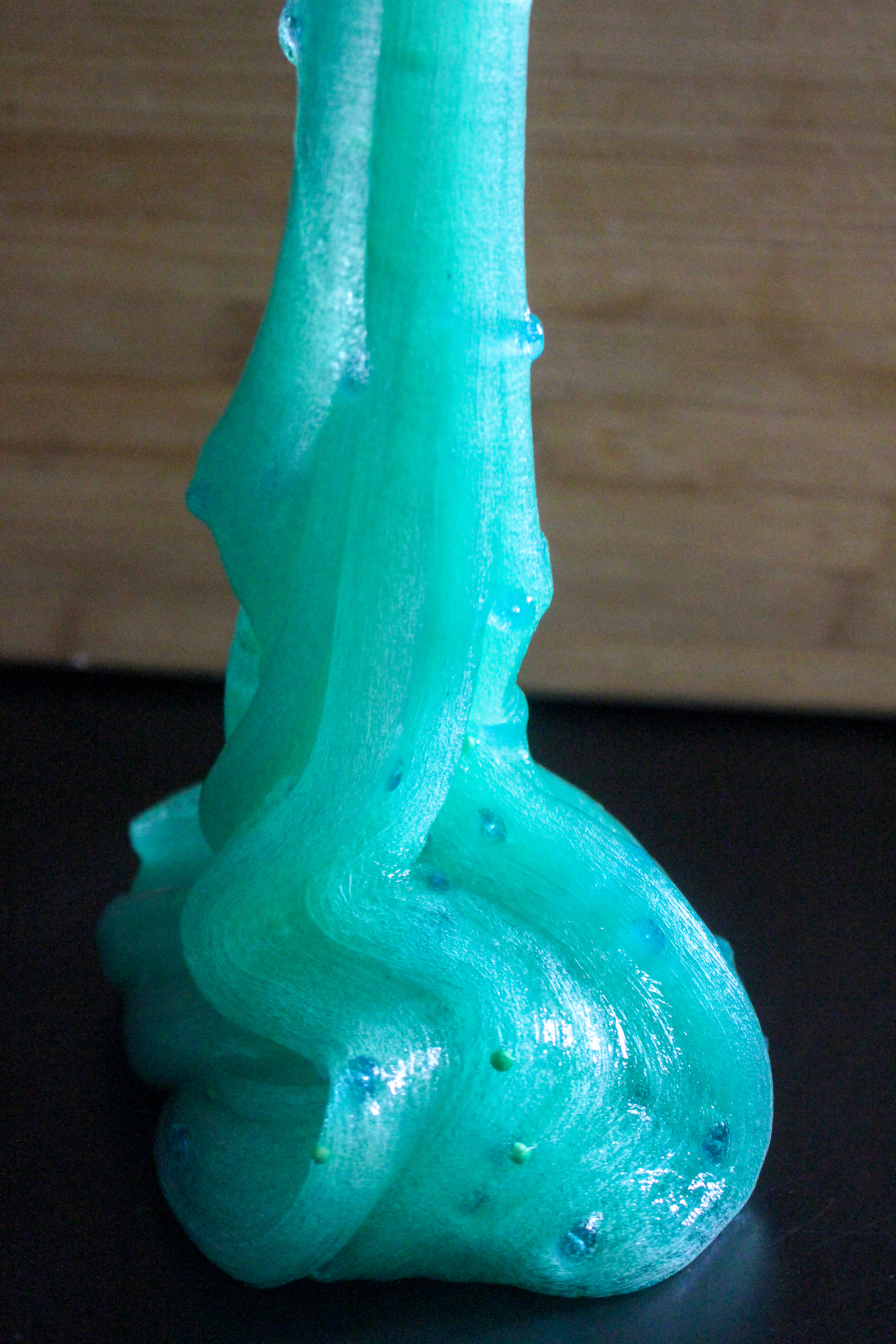 Slime is so much fun! It really is! My daughter actually makes her own slime and is really good at it. She has SO many different containers of her homemade slime! I love how she uses her imagination and creates different slimes.
What do you think of the Slimygloop Squeezwiches, Mix'ems And Sparkle Magic Gem Kit? Have you ever made slime before?