Looking to get into the world of SNS dip powder nails? SNS has got you covered with their new line of Dip Powder Kits! Each kit comes with everything you need to create beautiful, long-lasting nails at home. No need for a trip to the salon – these kits have everything you need to get started. Choose from a variety of colors and finishes, or go for the classic French Manicure look. With SNS dip powders, your nails will look amazing and last for weeks on end!
We received the dip nail powder kit in color and my daughter LOVES it! She does her own nails all the time and was looking for something different. She did not want to have to do long acrylic nails all the time to have her nails look good. For summertime, she wanted something gorgeous, yet simple to do! That is where the SNS kit comes in! It is SO easy to use and your nails will be beautiful for a while, promise!
SNS Kit Dip Powder Nail Kit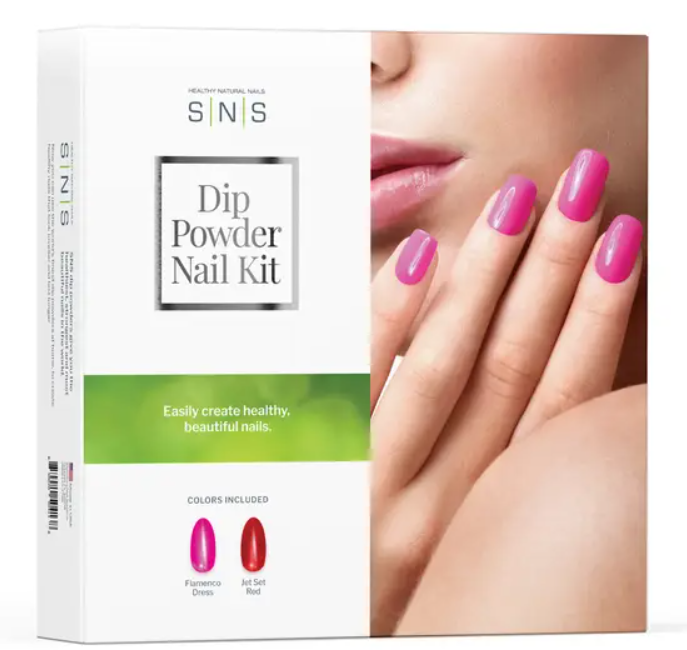 Dip powder nails are all the rage these days and for good reason! They're durable, long-lasting, and look absolutely amazing. My daughter was thrilled to receive her kit and to get started! I think the very next day, she used the SNS kit! Her nails turned out so beautiful!
What Comes in an SNS kit?
Along with the dip powders themselves, you'll find the special SNS base that lays the foundation for the colors, and the sealer and topcoat that give your nail that stunning, long-lasting finish. The SNS dip nail kit provides you with the unique SNS Signature Serum that nourishes your nails with essential vitamins.
You also get a cuticle pusher, file, buffer, and high-quality nail dust brush. Every SNS Dip Powder Nail Kit comes with complete step-by-step instructions on how to apply the products for the best results. You can also access online videos that give you easy-to-follow guidance for DIY dip powder applications (see below for the link).
The colored nail dip kit features the fabulous colors Flamenco Dress, Jet Set Red, and everything else you need to start creating beautiful Dip Powder nails. Also available separately, you can choose your favorite colors from the incredible color palette of our Top 100 Colors in .5 oz singles sized perfectly for at-home use.
The kit includes:
Jet Set Red Dip Powder – .5 oz
Flamenco Dress Dip Powder – .5 oz
Foundation Powder – .5 oz
French Dip Mold
Dip Base Coat – .34 fl oz
Dip Top Coat – .34 fl oz
Dip Activator – .34 fl oz
Brush Cleaner – .34 fl oz
SNS Signature Serum – .34 fl oz
and more!
**My daughter is wearing the pink nail dip in the picture below. The sparkle is just nail polish she used that she already had.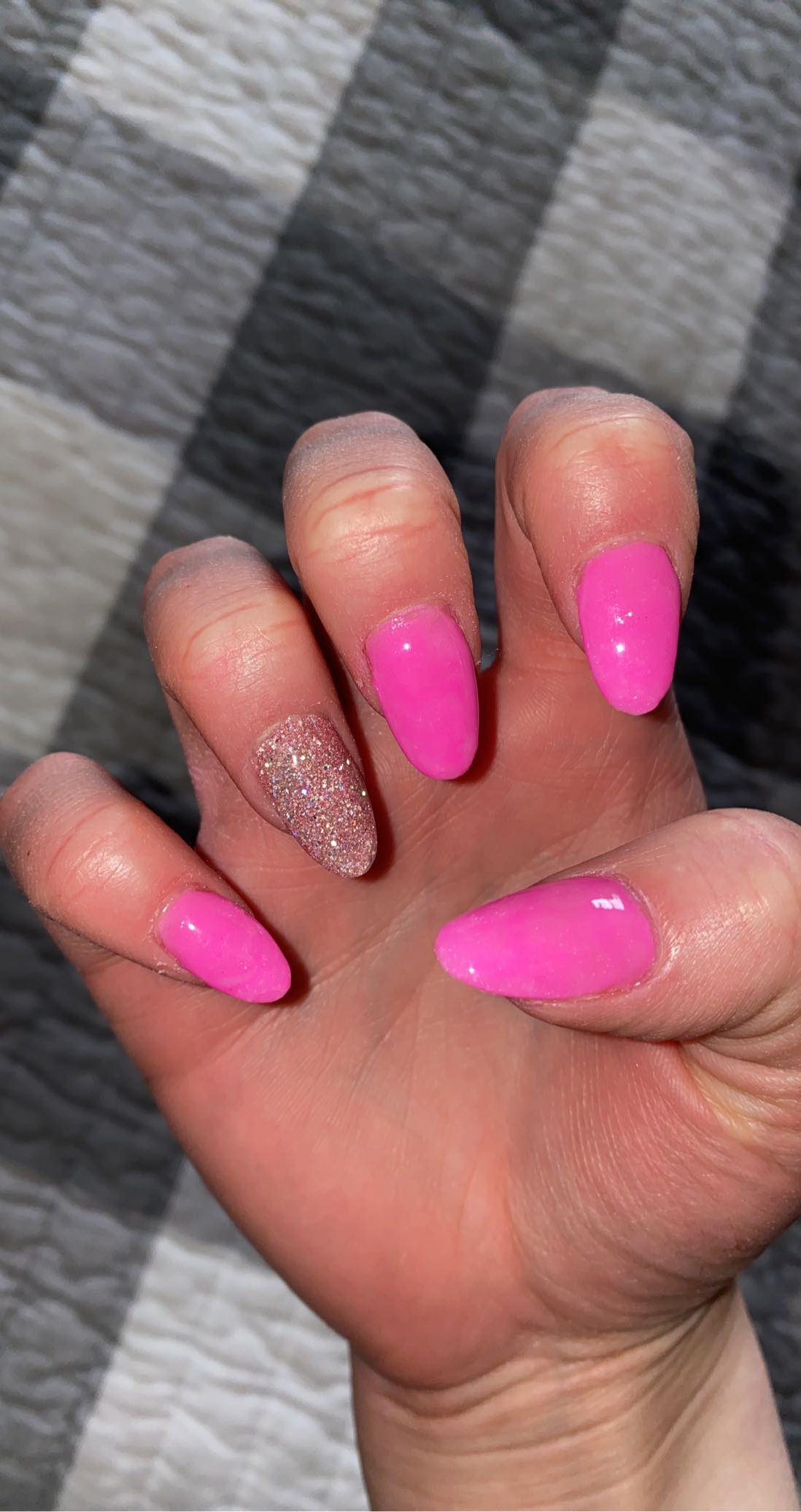 How To Use The Nail Dip Powder Kit
In a few simple steps, you will have gorgeous nails that will last you a long time! See below for how to use the nail dip powder kit!
*Apply Dip Base Coat and then dip, sprinkle or spoon SNS Dip Powder over the nail.
*Dust off lightly with a dust brush.
*Repeat the process for the best results.
*Then apply Dip Activator and Dip Top Coat.
See? EASY!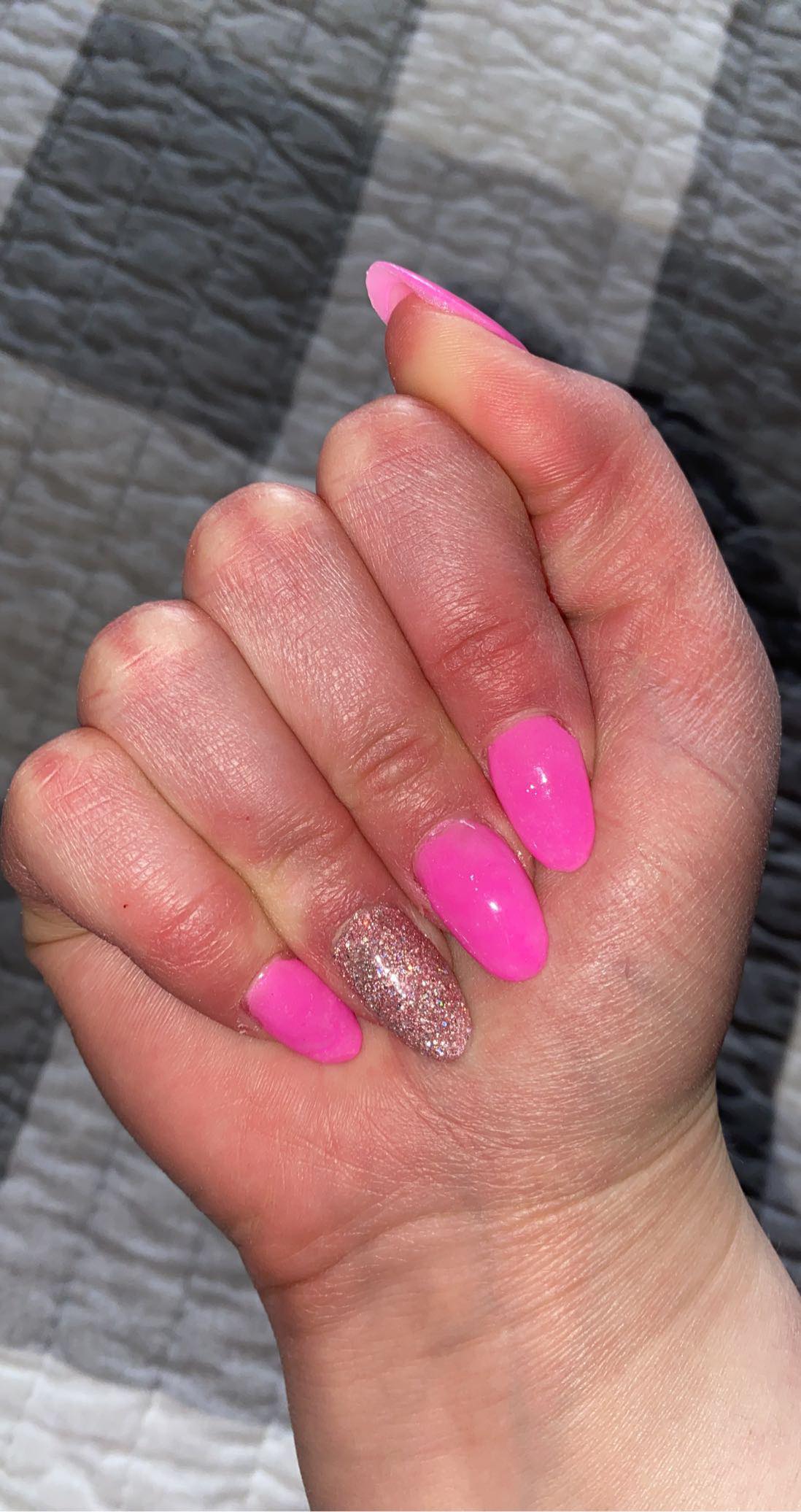 If you still need help, see their complete instructions and helpful hints by clicking the links below:
*Dip Powder Nail Kit Application Guide
*How to Apply Dip Powder At-Home Video Instructions
Buy
You can check out and purchase an SNS Kit Dip Powder Nail Kit on their website here! They retail for $63.99 (on sale from $79.99!).
Win!
One lucky person is going to win an SNS Kit Dip Powder Nail Kit in either 'color' or 'French manicure'! Yay!
Rules
The contest is open to US 18+. The giveaway will end on June 6, 2022, at 11:59 PM MT. The winner will have 48 hours to confirm their win after I email them, or a new winner will be chosen. I am not responsible for lost or stolen mail.