If you know me, you know that I don't wear a whole lot of jewelry. I rarely wear earrings or rings. But, when it comes to necklaces or bracelets, I like to wear them. They just can't be 'too much'. I love the Alexis Drake Sterling ID Leather Wrap Bracelet, below! Isn't it nice?
*Product received. Opinions are my own.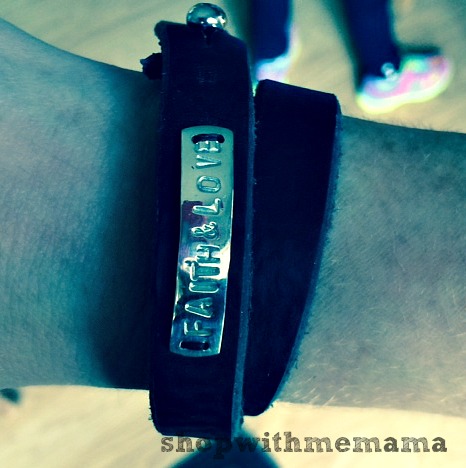 I like simple, effortless styles. Kind of like the styles at Alexis Drake. When I visited that website I had to take a little bit and browse it. I am one for handmade things and LOVED the look of jewelry on Alexis Drake. So stylish, effortless and stunning all wrapped up into one. I went a bit crazy on that site!
First off, I loved the look and feel of the site. It is not overbearing, but it is interesting and super easy to find what I wanted to look for. I like the looks of all of the jewelry displayed, especially the Sterling ID Leather Wrap Bracelet. So simple, yet beautiful.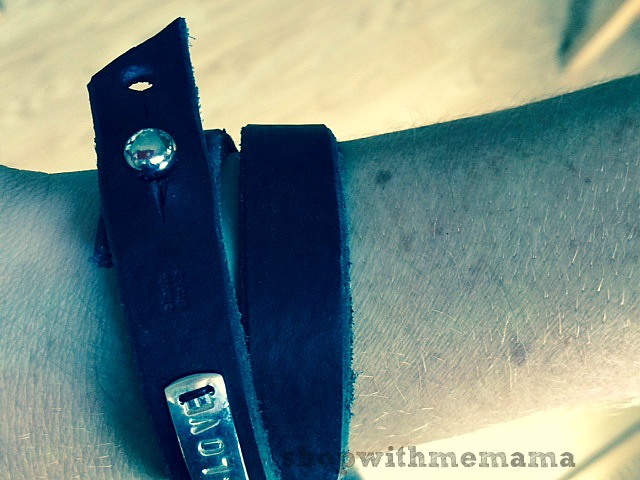 When I went to Alexis's 'About' page, I had to laugh. She is a bit like me in that she never used to wear jewelry, in fact, she never had any intentions of wearing it! Obviously, that changed and now she is the owner and chief designer at Alexis Drake. So, after reading about her, I knew that her jewelry would appeal to me and it did!
Since I like bracelets and leather stuff, I really wanted to review the cool looking Sterling ID Leather Wrap Bracelet. I fell in love with it, in fact. I had the sterling ID bar personalized with Faith & Love.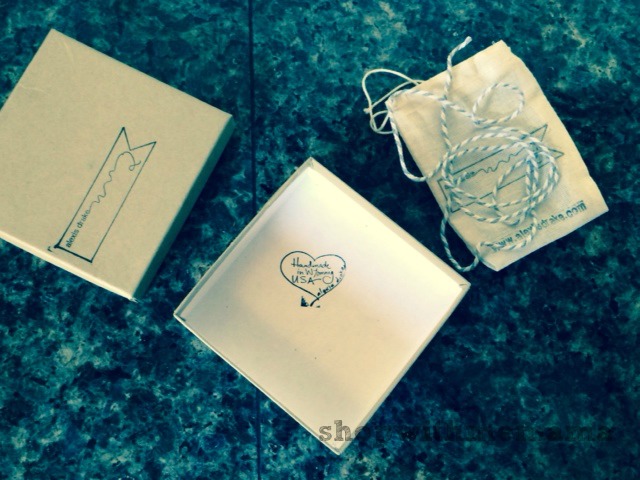 When this perfect package arrived I was tearing into it. Inside was the beautiful, yet simple and effortless looking Sterling ID Leather Wrap Bracelet. The wrap closes with a sturdy (and cool looking!) toggle. The bracelet is 16″ in length and will wrap around your wrist twice. There was a bit leftover, so my hubby cut it CAREFULLY to ensure I did not have a flap that would catch on things. Worked out perfectly 🙂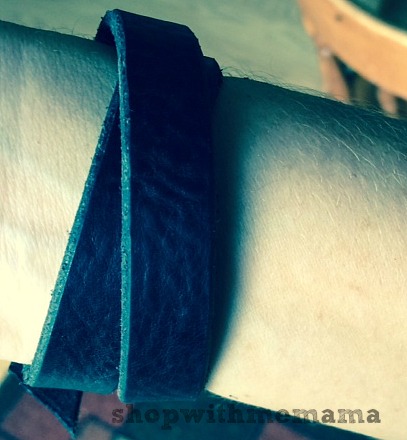 The Sterling ID Black Leather Wrap Bracelet is hand-cut and hand-finished and worked to enhance the supple nature of the leather. The sterling ID bar is hand-sewn onto the leather cuff bracelet. It is just such a nice piece and I wear it EVERYWHERE, just ask my friends!
Alexis Drake makes and sells so many more beautiful and effortless pieces. You just have to go and take a peek yourselves! You will love what they have to offer, promise!!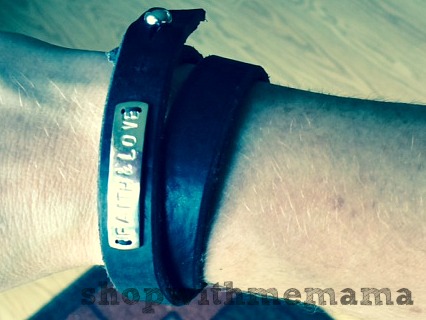 Other Products Alexis Drake Carries
There are plenty of other products that Alexis Drake carries. From Custom Leather Wrap Bracelets, custom leather card holders, adjustable crossbody wrap and gift cards to custom leather handbags, earrings and more! So much to choose from.
Buy Or Gift
You can purchase the Sterling Silver ID Leather Double Wrap Bracelet online at http://www.alexisdrake.com/. It retails for $65.00.
Leather wrap bracelets are my absolute favorite type of bracelets to wear! Do you like wearing bracelets? Which is your favorite to wear? These make great fashion statements!