*My Summer Skin Care Regimen. Products received. This post includes my affiliate links.
Do you have dry skin because it is hot out and summertime? Me too! I have used so many skin care products and finally found a product that is good for my summertime skin! No more dry skin for me.
My summer skin care regimen consists of moisturizing with Trilipiderm products. Summertime calls for extra soothing skincare no matter how you plan to soak up the sun. While daily SPF is vital during the day, it's equally important to revitalize skin at night after a long, sunny day.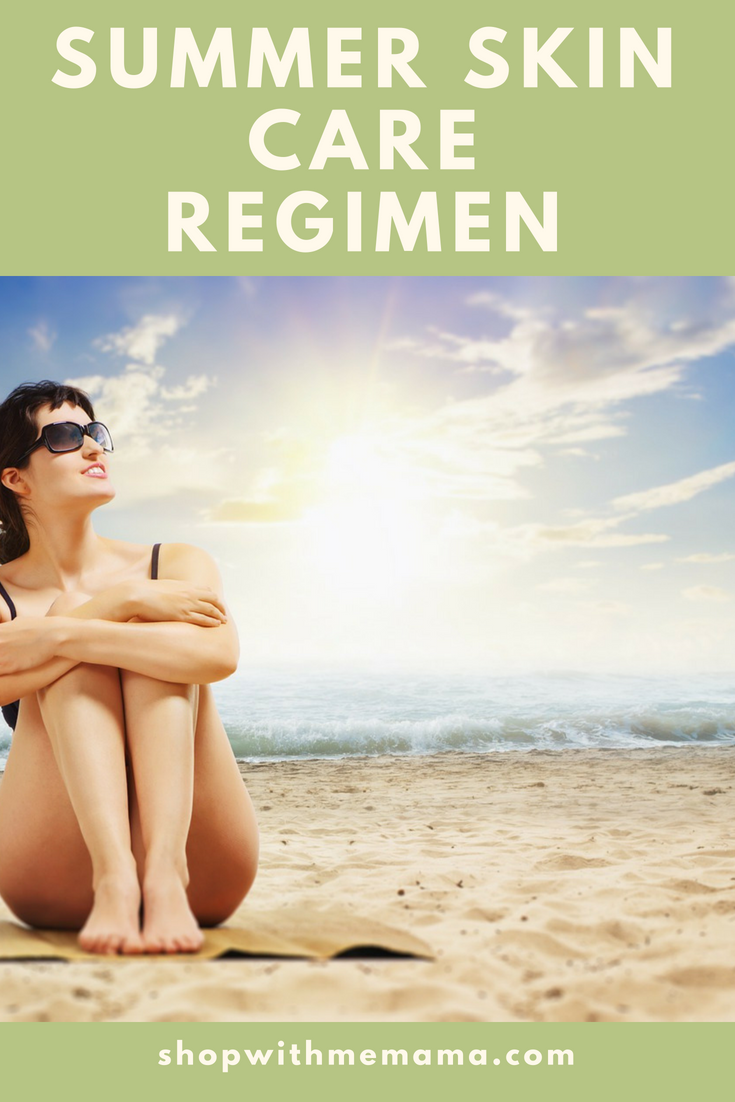 Summer Skin Care Regimen
I am keeping my skin so soft and supple from head to toe all day long with holistic skincare from Trilipiderm! Whether you prefer an all-body skin hydrator or a rich facial moisturizer, Trilipiderm provides the summer hydration your skin NEEDS!
My absolute favorite product from Trilipiderm is the All Body Moisture Retention Creme. I absolutely LOVE this cream. It makes my skin SO soft. You know how your elbows get really dry during the summertime? Your knees and feet too? Well, this lotion/cream will make it so that skin becomes so soft and awesome feeling!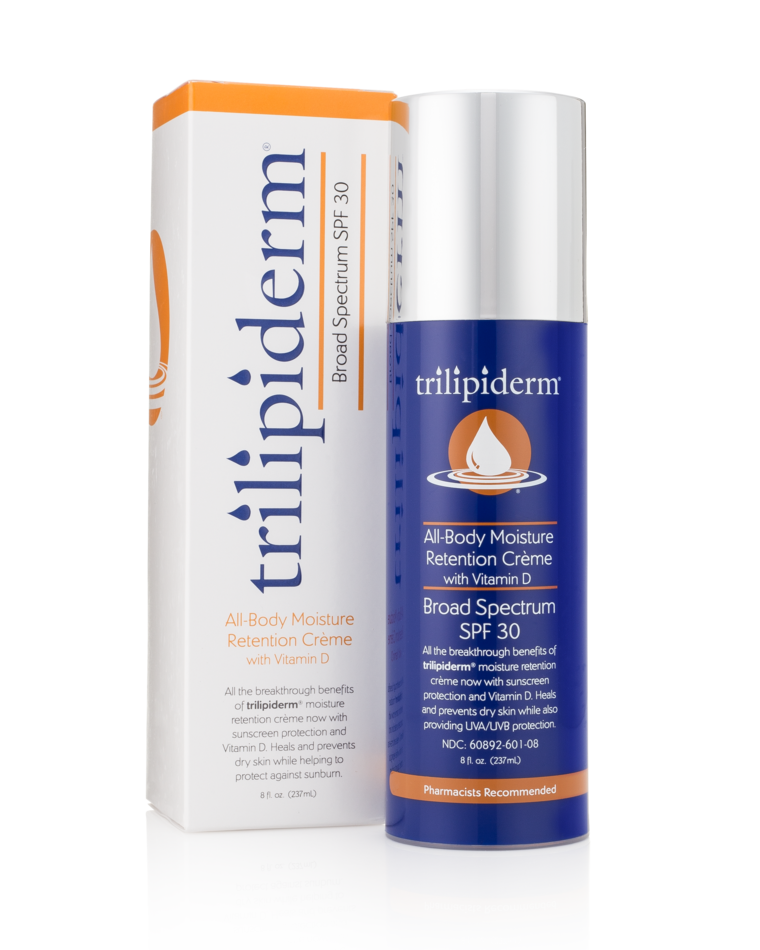 My elbows, knees, and feet have never been this soft, ever! I am so pleased with these products and this brand. I had never heard of it before and am so glad that I was introduced to it recently. This retention cream hydrates while preventing water loss. It also replaces essential lipids for women and men of all ages.
Trilipiderm utilizes natural plant-derived ingredients, which I love. This lotion/cream kind of reminds me of the original Nivea lotion. It is a great body cream and my body is literally the softest it has ever been!
Like I said above, Trilipiderm not only has the body cream but also a rich and moisturizing facial hydrator too! The Rehydration Night Crème is so moisturizing. You only need a tiny amount for your face and neck area. It is formulated to help naturally stimulate skin cell renewal as it rapidly absorbs to hydrate, calm and awaken healthy, radiant skin within.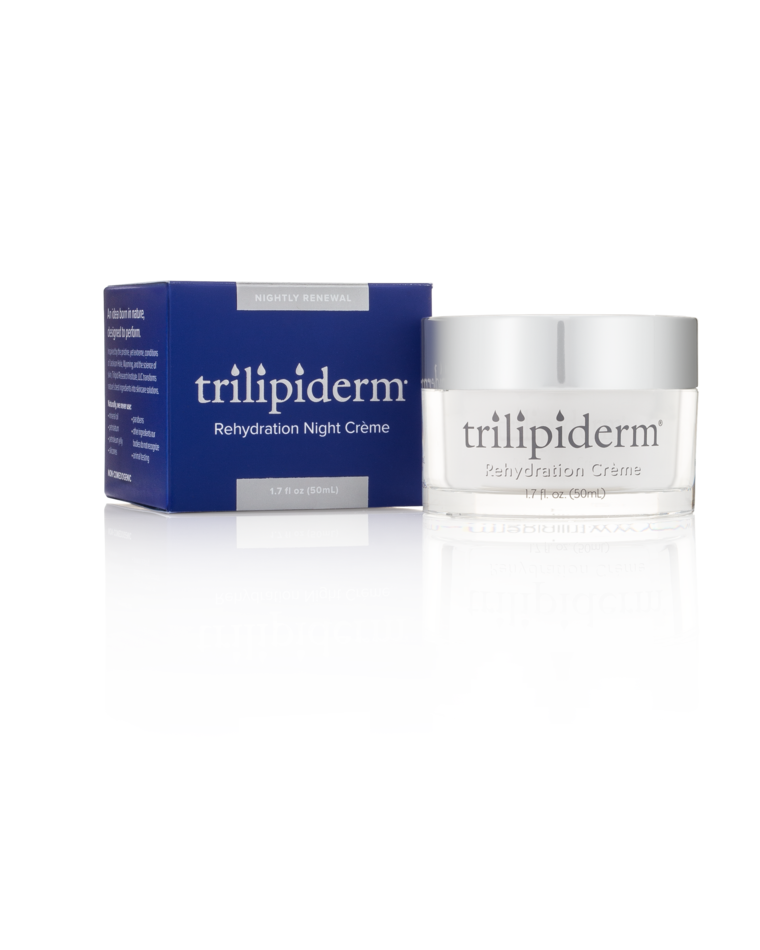 Trilipiderm® Broad Spectrum SPF 30 is great to throw in your beach bag or purse for on-the-go summer fun! Protect your skin and hydrate your skin with this broad spectrum SPF lotion! The best dry skin protection under the sun – hydrates as it protects against UVA and UVB radiation and contributes Vitamin D. Take it wherever you go outdoors!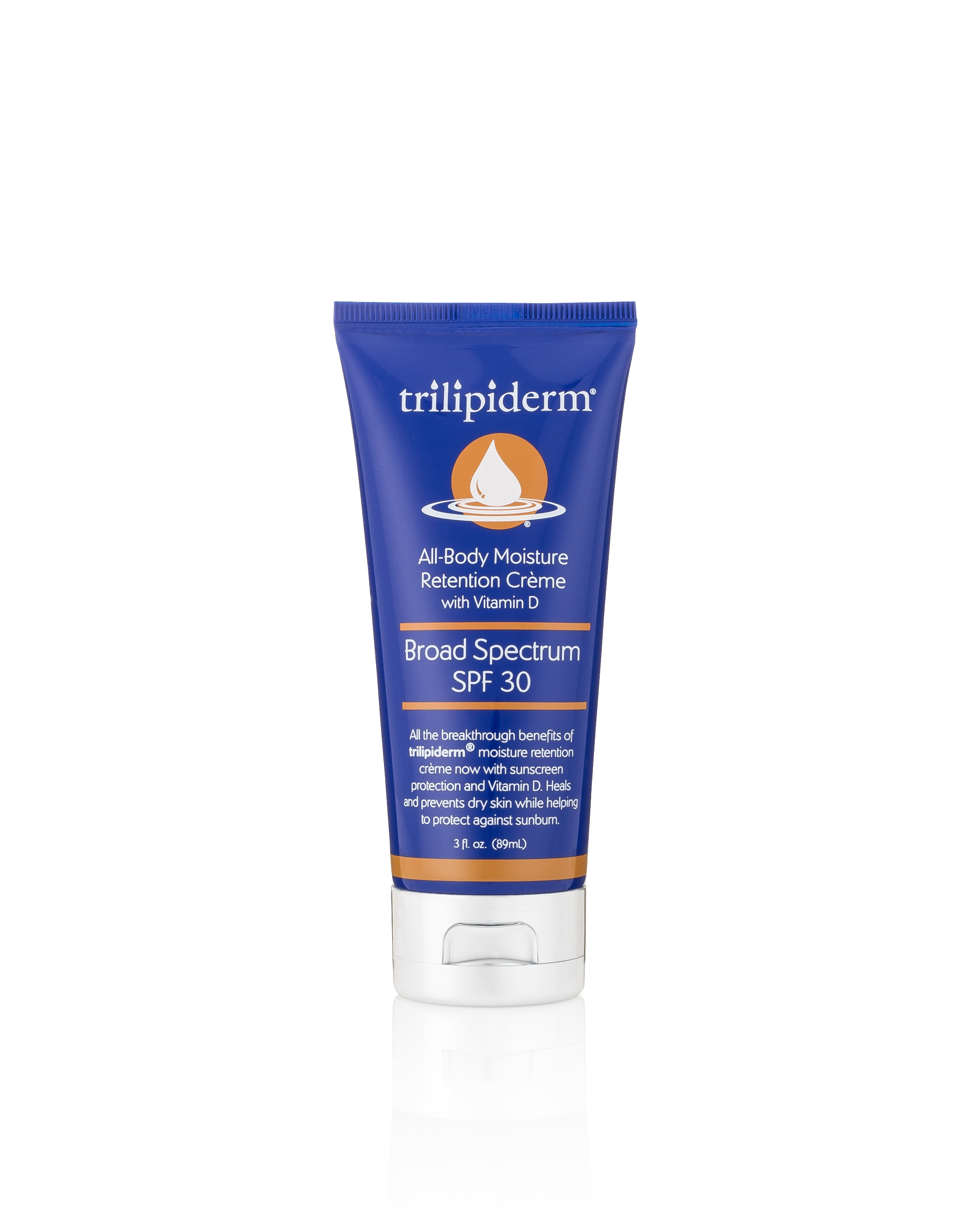 Tips To Keep Your Skin Hydrated!
I have learned long ago, how to help keep my skin hydrated, even if you don't have the right skin care. See my skin care tips, below!
*If you take baths, add a few drops of lavender essential oil to your bath water. Soak in it for about 15-20 minutes
*If you take showers, put a few drops of lavender essential oil on your loofah and sudse up with it (use your regular soap on the loofah too)
*When you get out of the bath or shower, pat dry your skin, leaving just a bit of water on your skin and then grab your favorite moisturizing lotion and slather it on your skin, focusing on the rougher parts like your elbows, knees, and feet.
Lifestyle, climate, gender, and even age can affect the protective lipids within your skin, causing moisture loss and dryness. It's also no secret that sun damage, lack of moisture, and vitamin deficiencies are all causes for dehydrated, irritated and unruly skin.
About Trilipiderm
Trilipid Research Institute, an innovator in the skincare industry, has created a line of dermatologist and pharmacist-recommended hydrating, moisturizing products that promote both the repair and reconstruction of damaged, dry skin by enriching its products with needed vitamins, especially Vitamin D.
Trilipiderm® products exclusively contain a specific combination of active ingredients scientifically engineered to mimic skin cell structure and re-establish the skin's natural barrier to water loss. Each ingredient was carefully chosen based upon its ability to work together synergistically and enhance the product's overall benefits.
With several of the ingredients, such as Meadowfoam Estolide and Lactone, representing scientific breakthroughs in skincare, no other moisturizers provide the level of effective performance delivered by Trilipiderm.
Trilipiderm products include:
*All-Body Moisture Retention Crème

–

Botanically based and scientifically formulated, All-Body
Moisture Retention Crème is Trilipiderm's signature flagship product that provides outstanding,
long-lasting hydration for the entire body.
*Ultra-Hydrating All-Body Oil

–

100% botanically based and fragrance-free, this light, non-
greasy serum can be used alone or as the first layer of a deeply hydrating all-body skincare routine.
It restores lipids in the skin with its unique Medasynnian™ Complex of natural oils and vitamins A,
C & E.
*Broad Spectrum SPF 30 with Vitamin D
– The same superior hydration of the All-Body Moisture
Retention Crème with added benefits, the Broad Spectrum SPF 30 provides UVA/UVB sun
protection, and is enriched with vitamin D.
*Protective Day Crème (with SPF 30)

– Formulated with hyaluronic acid to combat fine lines and
wrinkles, and enriched with vitamins A, C, D & E, this lightweight face and neck crème hydrates
and provides Broad Spectrum SPF 30 UVA/UVB sun protection.
*Rehydration Night Crème –

Rich in hyaluronic acid and vitamins A, C, D & E to naturally help
stimulate skin cell renewal, this nighttime moisturizer nourishes, firms and improves the overall
tone and texture of skin.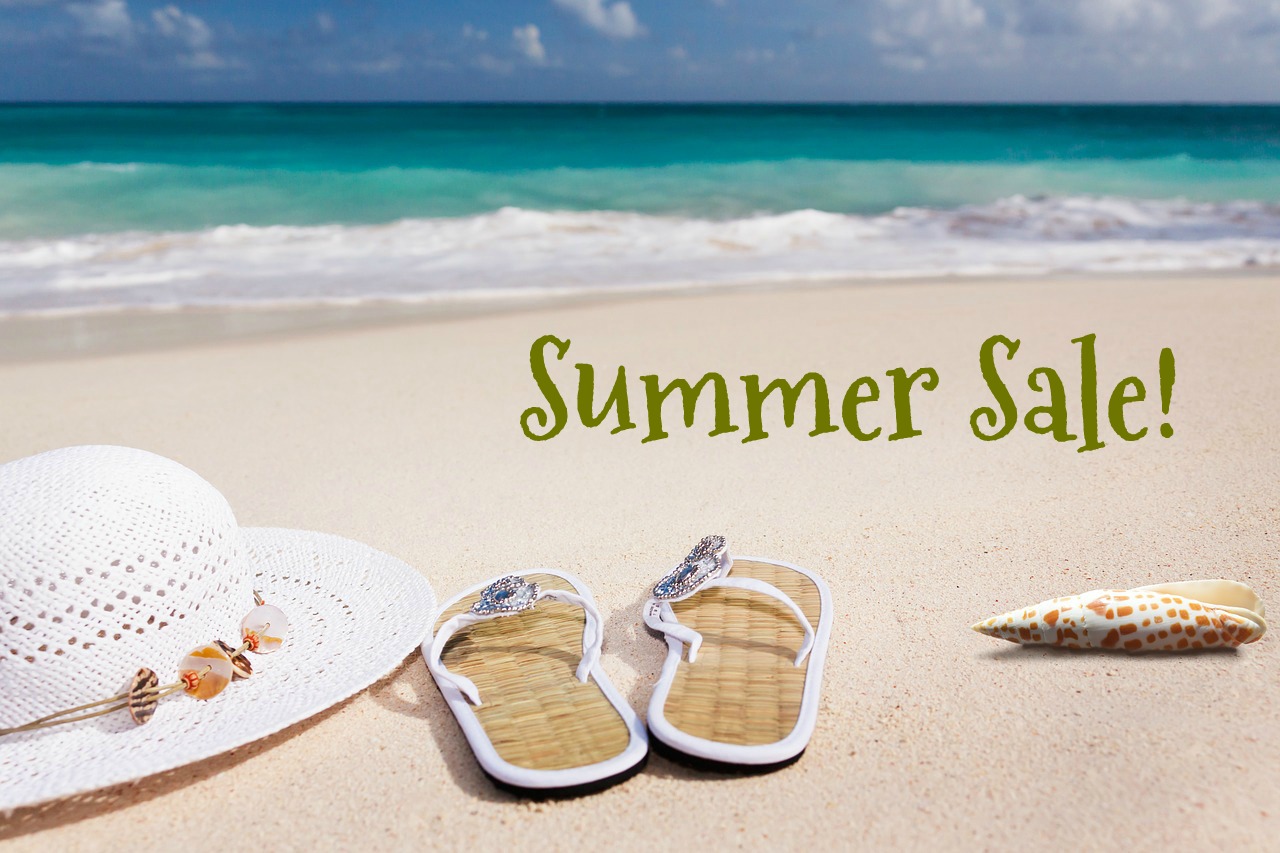 Summer Sale!!
Check out Tripiliderm's Annual Summer Sale, 35% off sitewide and 50% off summer bundles! Go check it out here!
Buy
The full collection includes; All-Body Moisture Retention Crème, Broad Spectrum SPF 30 with Vitamin D, Protective Day Crème, Rehydration Night Crème, and Ultra-Hydrating All-Body Oil. All of those products are available now, at Albertsons or Amazon.com.
Win
One person is going to win the All-Body Moisture Retention Crème and the Rehydration Night Crème! Yay!
Rules
The contest is open to US 18+. Giveaway will end on July 22, 2018, at 11:59 PM MT. Winner will have 48 hours to confirm their win, after I email them, or a new winner will be chosen. I am not responsible for lost or stolen mail.