I love me a great soap. I seriously buy so much soap, beauty products and lotions, it is CRAZY! And browsing the internet one day, I came across a site called Sweet Natural Soaps and was so intrigued with ALL the goodies that were on that site. Wow. Talk about  soapy treats for your body!!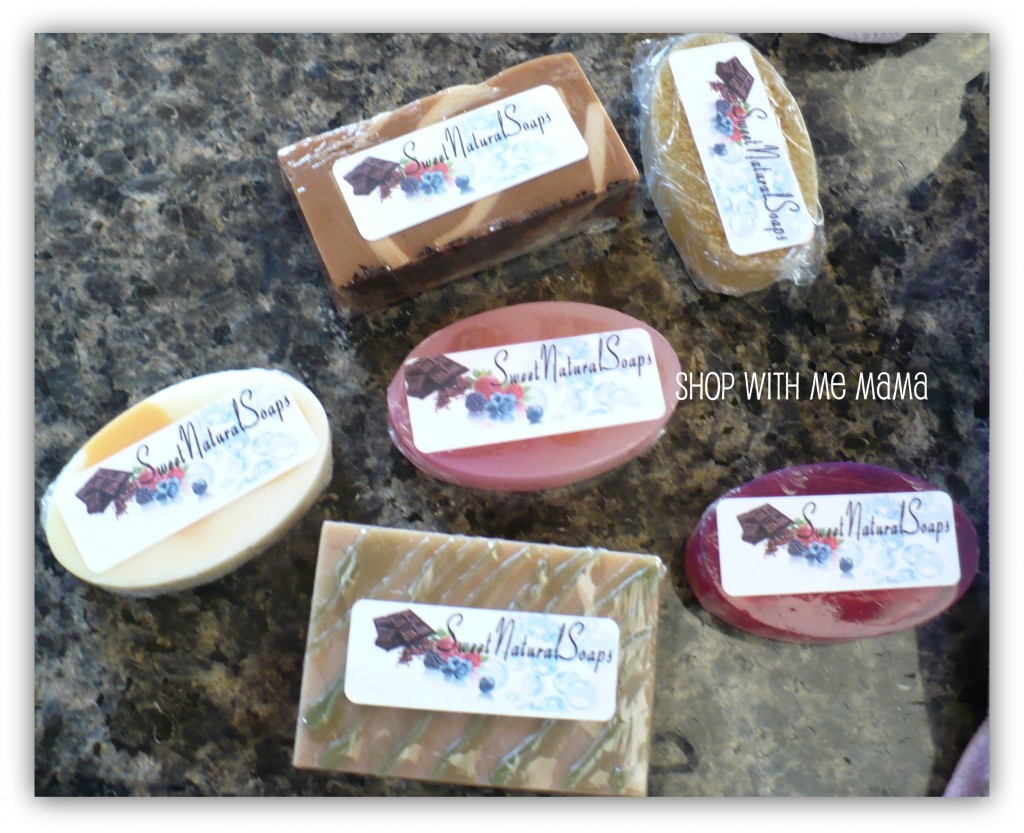 I was so happy when Charlene from Sweet Natural Soaps,  said she would send me some of her awesome soap to try out and share with you all 🙂 I received 6 bars of her yummy soap in the mail. Such a wonderful variety! And they all smelled so dang good, omg!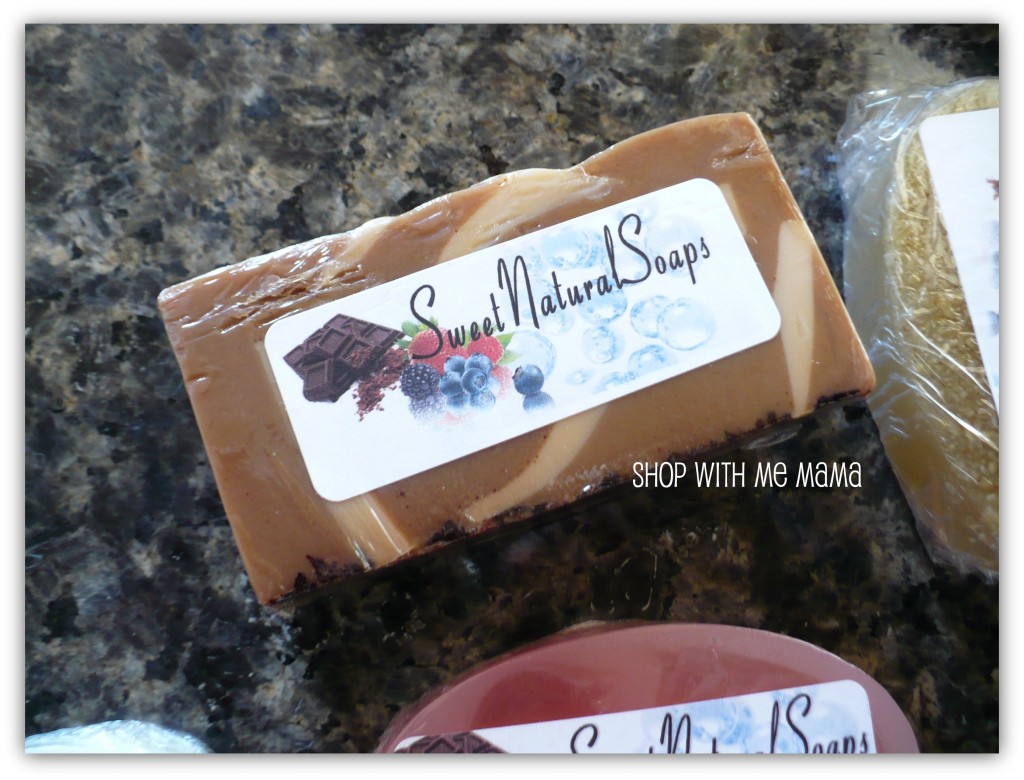 That night was a good night in the tub! First I gave the kids their bath and let them choose which soap they would like to use. Of course they chose the Mint Hot Chocolate!! And it smells exactly like what it is called, mmmmmm! The soap has plenty of great lather and washes off so clean and squeaky! My kids did not want to stop using it, so they were really really clean that night 🙂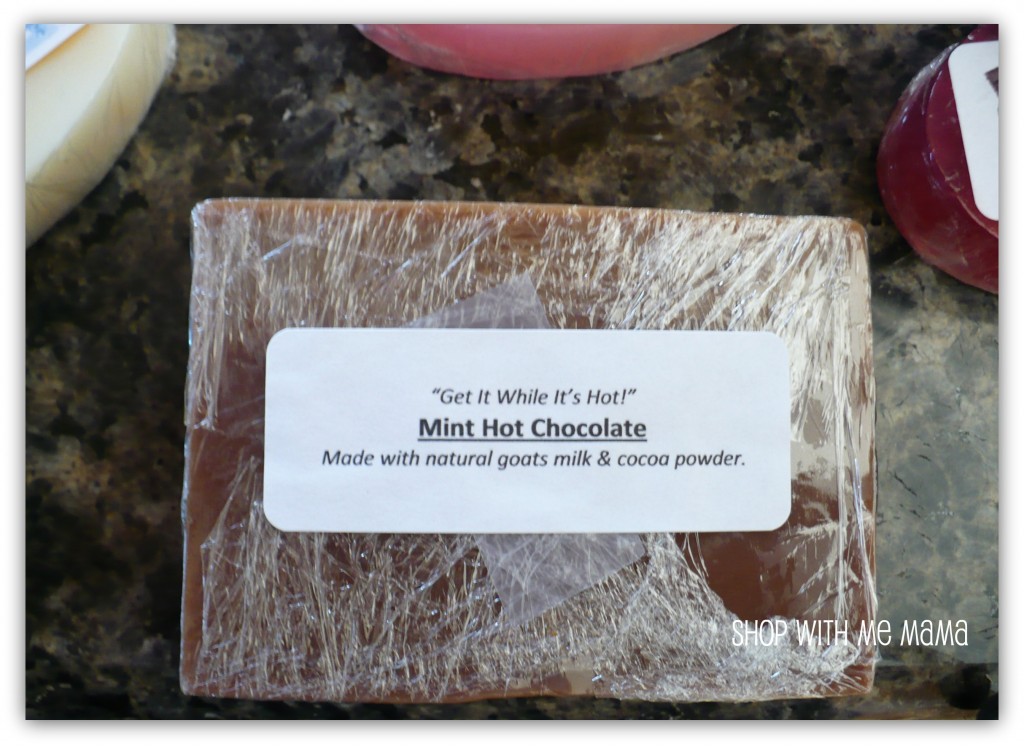 When I had my bath, I chose the Fresh and Clean! Man this made my skin feel soft and nice during and after my bath. This soap contains moisturizing Glycerin, Oats (for exfoliation) and a wonderful fresh aromatic blend of Ginger, Lime, Orange & Apple.  All of the soaps that I received, and yes I have used them all, not all up, but have been using them all, are very nice. They last a decent amount of time and they are well made. I am very pleased with them.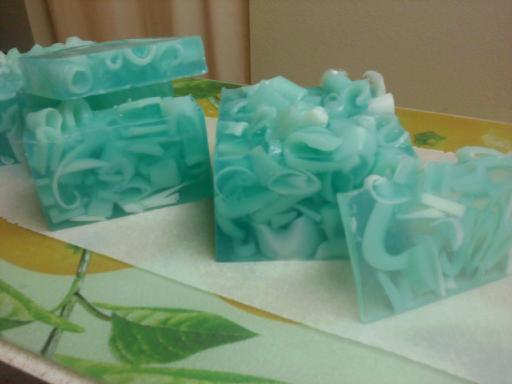 These soaps would make great stocking stuffers this year! Be sure to check out Sweet Natural Soaps and check out all the wonderful scents Charlene makes! The soaps are too yummy not to at least take a peek!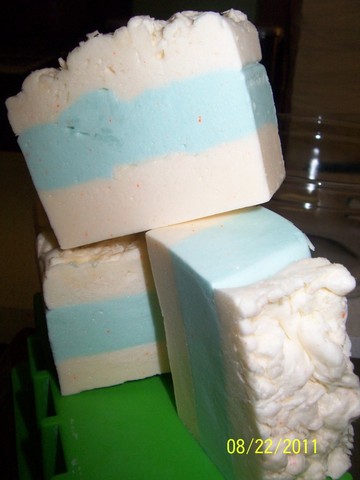 You can follow Sweet Natural Soaps on Facebook and if you buy something from Sweet Natural Soaps, you will get a FREE lip balm tube!! Woohooo!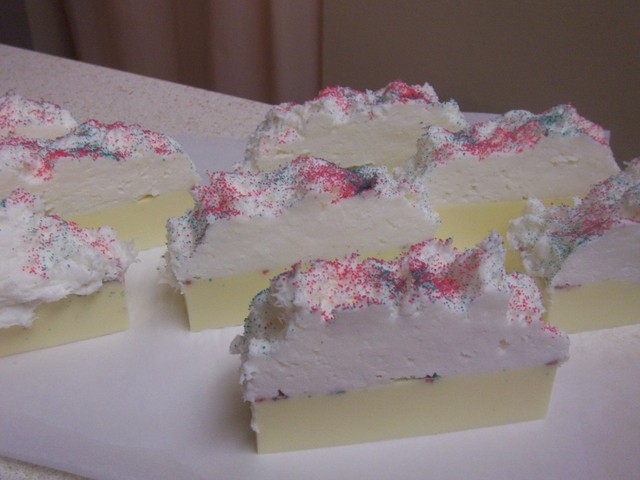 A Soap To Check Out For Fall:
Pumkin Patch! It is a Moisturizing Glycerin soap infused with Oatmeal Extract and has an Aromatic blend of  sweet, creamy pumpkin spice with warm notes of butter and sweet vanilla cream! Mmmmm!
Disclosure:
I was sent soaps to review. These are my own, honest opinions, thanks!