I have to admit it. When I am home, I wear my yoga pants or my TikTok mesh workout leggings. I have not just one pair either, I have many pairs of sexy workout butt lifting leggings. I think I am addicted to them. Especially the ones that lift my butt and hug it in all the right places! 🙂 Hey, they are comfortable! When you work from home you need to be comfy!
But, as the day wears on, the yoga pant tightness starts to get baggy. I love yoga pants that come fresh from the dryer as they fit like a glove. What I hate is they start to lose that comfy, tight feeling the more I move around! Hate that! That is why I shopped around A LOT during this crazy quarantine time. I also started my fitness journey! Check out my post for all the exercises I am doing to build my booty and make it nice and round!
TikTok Mesh Workout Leggings and Butt Lifting Leggings
Since I started my search for the best leggings for tummy control and butt-lifting workout leggings, I have come across quite a few brands that I was really interested in. Like the TikTok mesh workout leggings! I am sure you heard about them but if not, I will explain them to you!
These leggings are REALLY popular right now, thanks to Tiktok! So, of course, I had to buy a pair to see what all the hype was about. (I bought mine off of Amazon HERE). Oh, my goodness! They literally make your butt look SO dang good! No lying, my hubby LOVES it when I wear them. But, my hubby loves it when I wear any workout leggings only because it shows off my butt, LOL.
*TikTok Mesh Workout Leggings And Butt Lifting Leggings! This post includes my affiliate link.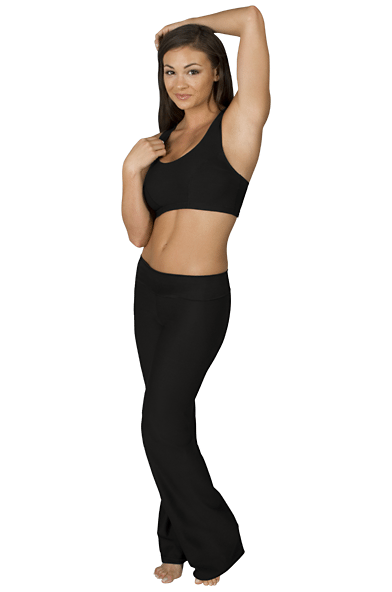 When I heard of Pantastics Yoga Pants I was instantly intrigued. Why? Because they are like shapewear and they are supposed to 'hold it all in' and not lose their shape throughout the day. I had to try these out, had to.
When I ordered them I had to give my measurements to ensure they fit like a glove. I gave my measurements and within about 2 weeks I received them. They even came with some delicious cookies, LOL!
I ordered these in long because I also dislike yoga pants that are too short or not long enough and show your ankles when you sit. Pet peeve of mine! So I ordered these in a long. I put them on when they arrived and INSTANTLY felt my butt lifted, thighs SUCKED in and a slimming effect immediately.
These seriously felt SOOOO good on my body! Everything was where it was supposed to be! I looked like I did when I was in my 20's! Seriously, I really do when I put these on. They are THAT good. These are great TikTok Mesh Workout Leggings And Butt Lifting Leggings!
My bum looks cute in these and my other yoga pants, not so much. Everything is held in its place ALL day long or as long as I have these on. They are cute, stylish, and very flattering. I can't see them looking bad on anyone, I really can't.
I wore the heck out of these the first few days, then I had to wash them. But as soon as they were back out of the wash, they were back on me 🙂 And, they did not lose any form from washing them, just as perfect as when I received them.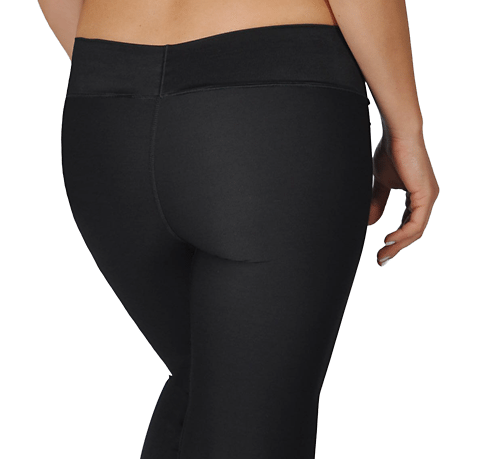 The only thing I DO wish is that they were more breathable. To me, I sweat a bit in them. Though it DOES say they DO have anti-microbial protection combined with COOLMAX® technology, that keeps you fresh and clean. Maybe I just sweat a lot or my house is super warm! But, I could care less when these yoga pants fit this GOOD.
These yoga pants come in white and black and can be dressed up or down. They are the most comfortable, cute, and form-fitting yoga pants I have ever owned. TikTok Mesh Workout Leggings And Butt Lifting Leggings are the BEST ever!
Features:
Constructed using F7 Certified Fabric
COOLMAX® certified
Built-in antimicrobial protection
50%Lycra 50%Nylon
UPF 50
So, if you like yoga pants and wear them more often than not and are looking for a butt lift and slim down, I HIGHLY recommend these yoga pants! LOVE LOVE LOVE them!!
Buy Them!
You can purchase TikTok Mesh Workout Leggings And Butt Lifting Leggings on Amazon.com!
Are you a yoga pants wearing mom??? What do you think of The TikTok mesh workout leggings and butt lifting leggings? Would you ever wear them??