Ever since quarantine hit, many people, including myself, have started working out at home. When my mother-in-law moved out, we now have the whole downstairs to ourselves again, and we created a home gym! My list of At Home Gym Must Have Gear will hopefully help you out and get you motivated! We are SO excited! For the past year, I have been buying items to put in our home gym. So far, so good! My oldest son will be using it the most since we are the ones that work out daily.
At Home Gym Must Have Gear
From workout gear to fitness clothing, muscle recovery products, and more, I have a wonderful list of at-home gym must-haves for you below!
Creative Sensemore Air: Sensitive Hear More Buds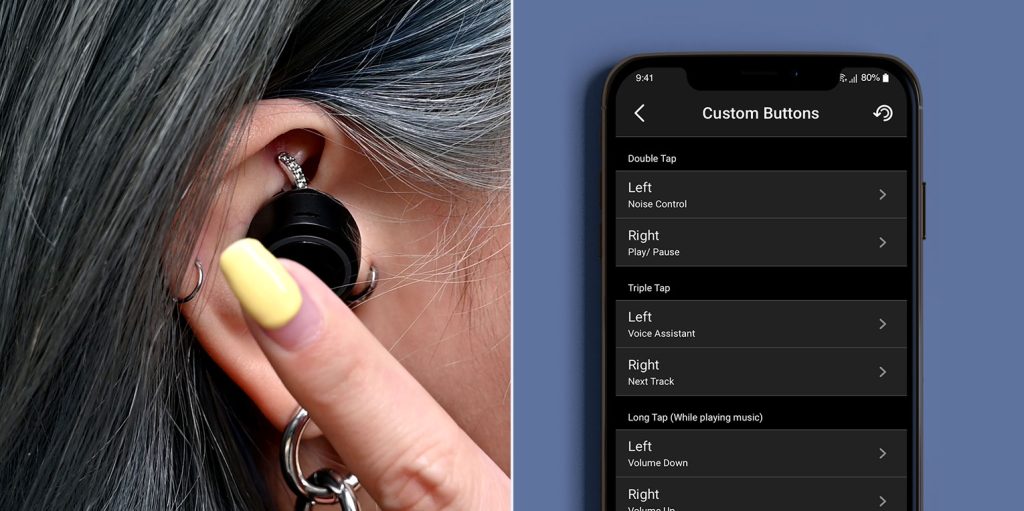 The new Sensemore technology helps to address the oft-annoying inconvenience associated with earbuds – because they are in-ear and block out much of the aural environment, users tend to remove their earbuds in various everyday situations, for example when starting a conversation. This changes with the Creative Sensemore Air, as users are given full control over the level of environmental sounds they want to hear.
With Sensemore Mode, which is 5 times more sensitive than Ambient Mode, users can hear much more speech, and other environmental elements, which are amplified with higher clarity. As a bonus, when set to a higher intensity, it could even benefit folks with mild hearing deficiencies.
The Ambient Mode can be used when users would like to hear their music well while still being aware of the environment.
Featuring a pocket-friendly charging case that is much smaller than the rest of Creative's true wireless lineup, Creative Sensemore Air is easily the most portable model. Despite the smaller size, it retains the strong battery life that has become the series hallmark – up to 10 hours on a single charge, and 35 hours in total with the charging case. These retail for only $79.99 and you can purchase them on their site!
POWERHANDZ POWERFIT Training Gloves
POWERHANDZ POWERFIT Training Gloves are fingerless and have weight strategically distributed across the top side of the gloves, along with a grip material on the palm that is reinforced with foam gel padding.
These gloves are suitable for any type of fitness training: weight-lifting, cross-training, cycling, and general workouts. The weight resistance on the gloves improves strength, while the foam gel provides protection from calluses and blisters.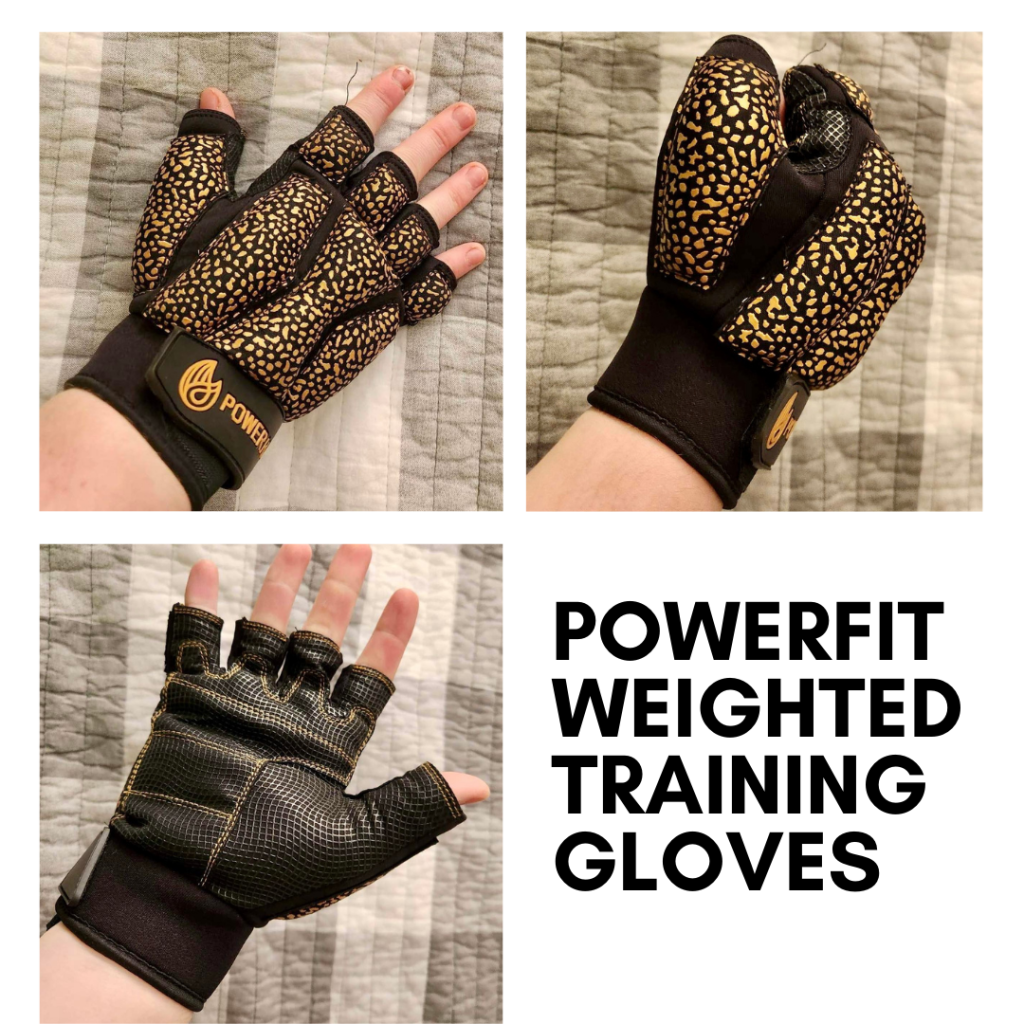 *Suitable for weight-lifting, weighted training, cross-training, power-lifting, pull-ups & general workouts, bodybuilding, cycling, etc.
*Foam Gel provides protection from calluses and blisters
*Weight resistance on the gloves improves strength in the hand and arm muscles
*Four-way nylon stretch fabric provides durability and flexibility during movement
I received a pair of the POWERHANDZ POWERFIT Weighted Training Gloves for my son who workouts daily. He loves them! They are a great addition to his home gym. He received a size medium and they fit him perfectly. They have a bit of stretch to them so the weighted gloves are snug yet comfortable. My son uses these weighted workout gloves during his workouts and has noticed a significant change in his hand strength.
The weighted fitness gloves retail for $44.99 and come in small, medium, large, X-large, XX-large, and XXX-large. You can easily reference the size chart image to help decide what size best fits your needs.
SOLEX
The first item I want to talk about is SOLEX. This is so important to have in your home gym or in your home if you work out regularly. Even if you don't work out regularly SOLEX can help with so many things!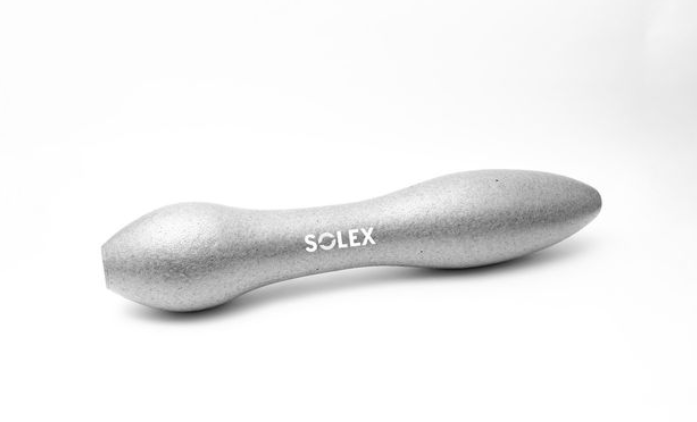 SOLEX® Posture Corrector + Roller allows the spine to return to its optimal position for absolute function to nurture better circulation, deep breathing, and relaxation, pain reduction, increase mobility, improve sleep and digestion, aid in recovery, enhance mood, and boost confidence with a stellar Posture! There are SO many benefits to using SOLEX.
Dr. Aman Dhaliwal has created a solution to your back pain! As a Doctor of Physical Therapy for 15 years, she encountered countless cases of shoulder, neck, and back pain caused by poor posture and muscular imbalances. The SOLEX Posture Roller is her innovative solution, made to bring the spine back to its natural alignment in just a few minutes of lying down, benefiting the body on many levels. This is definitely a must-have product to keep in your home gym. I know I can't live without mine now.
The SOLEX retails for $89.99
SetForSet
SetForSet was created to help you achieve your highest level of performance by providing kick-butt unconventional training equipment and functional fitness workouts. I received their 3-band bundle and a 10lb steel mace.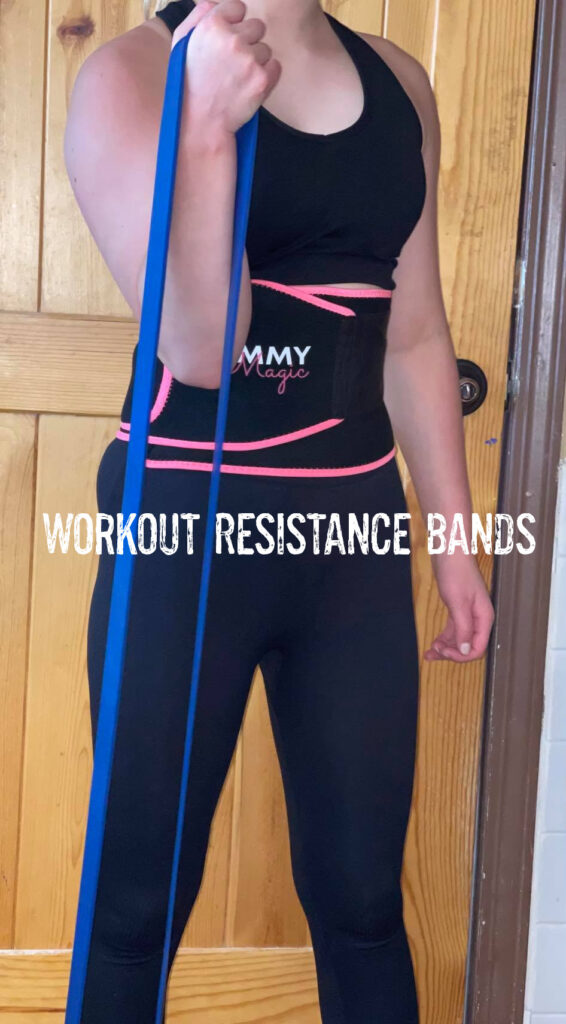 3 Band Workout Bundle: At Home Gym Must Have Gear
Set For Set's Power Bands provide an effective and efficient way to improve your overall physical performance. You can place them perfectly in your very own home gym to increase the intensity of your home workout.
Yellow – 10 to 35 Pounds 1/2″ (Lowest resistance)
Black – 30 to 60 Pounds 3/4″
Blue – 40 to 80 Pounds 1.25″
The 3-band workout bundle retails for only $14.95. You can buy them HERE.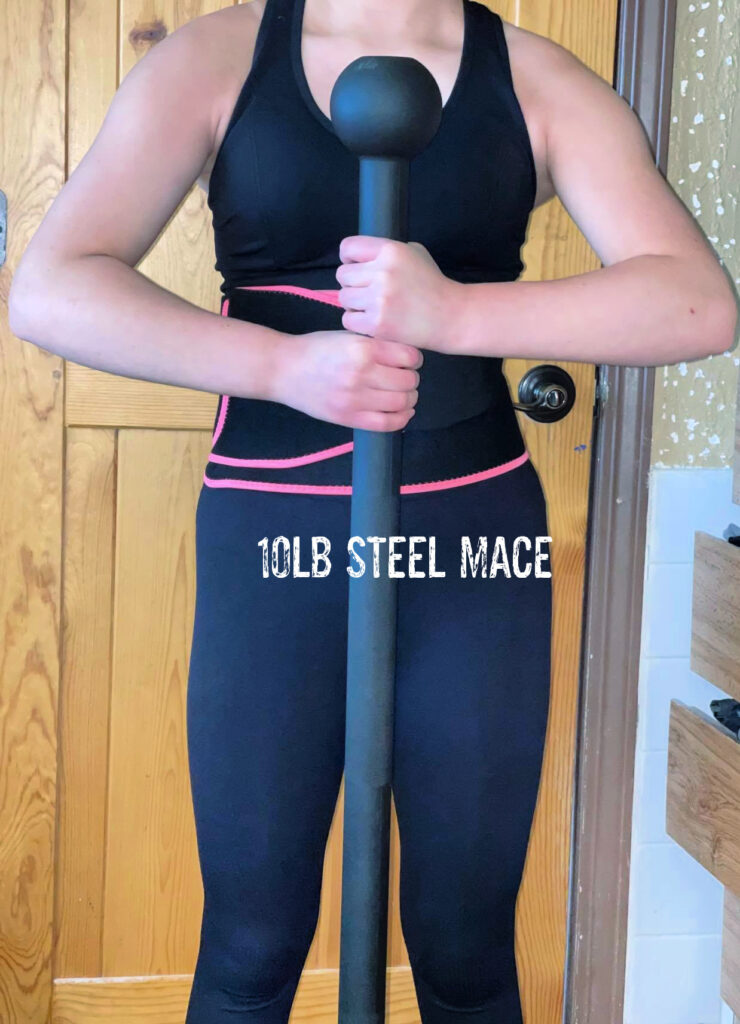 10lb Steel Mace
I have never seen anything like this before and it is really cool! I had to watch a video to learn how to use it so I did it properly and didn't hurt myself. These start at 7lbs and go all the way up to 30lbs! Steel Maces are forged from steel, sporting an expertly crafted head that is welded onto the knurled steel grip handle; our steel maces are virtually indestructible.
The Steel Mace or "Gada" was originally used as a deadly weapon in warfare by Hindu and Persian warriors in the 13th century. Due to its functionality and ease of use, Pelwhani wrestlers started using the Macebell for physical training. Nowadays, the steel mace is rapidly becoming known as the 'ultimate full-body conditioning tool'.
The mace holds almost the entirety of its weight in the ball head, which results in uneven weight distribution. Because of this, steel mace exercises engage smaller stabilizing muscles around our joints. This kind of offset training will increase your core & rotational strength and athletic performance tenfold.
The Steel Maces start at $27.95 and go up from there. You can purchase them HERE.
Balanced Body
Balanced Body also has more than 50 free workouts and "mini-workout" breaks, with mindful movement videos you can do at home, and affordable product bundles to re-energize your workout space at home or on the go. Balanced Body has some really great fitness products that are a must-have for your home gym!
I received these from Balanced Body:
SmartBell
Balanced Body 3lb hand weights
Ultra-Fit Circle® Mini
The SmartBell is a powerhouse of tools for both strength and core training exercises. SmartBell also does double-duty as a stretch and release tool. Great for group classes and for workouts at home. It is uniquely shaped to carve through space in flowing, rotational movements.
The two-handed grip allows a high level of control while conforming to your body, and when physical challenges call for holding it with both hands. The extended flowing movements stretch and tone your whole body or targeted muscle groups. They retail for $20.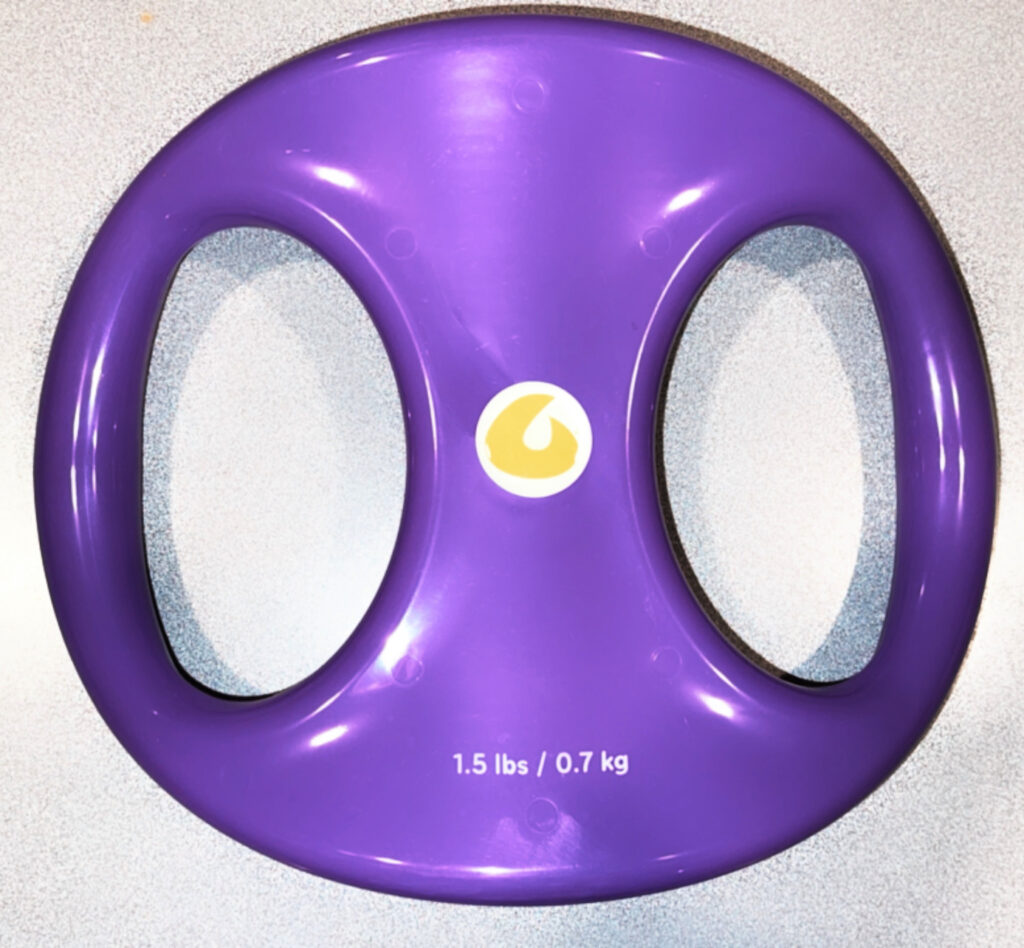 SmartBell is available in two weights and several colors:
1.5 lb (0.7kg)
• Green
• Purple
• Gray
• Blue
• Pink*
Balanced Body 3lb hand weights: At Home Gym Must Have Gear
Balanced Body super-grip 3 lbs hand weights offer all the benefits of lightweight training with an ergonomic shape that fits your palm. Perfect for developing arm and upper body strength, increasing the difficulty of specific exercises, and enhancing intensity while cardio conditioning!
Soft, comfortable easy grip with textured non-slip surface. Integrated adjustable strap for secure fit — and is removable. Latex, PVC, phthalates, and chloride-free. Retail for $30 for a pair or $16 for a single.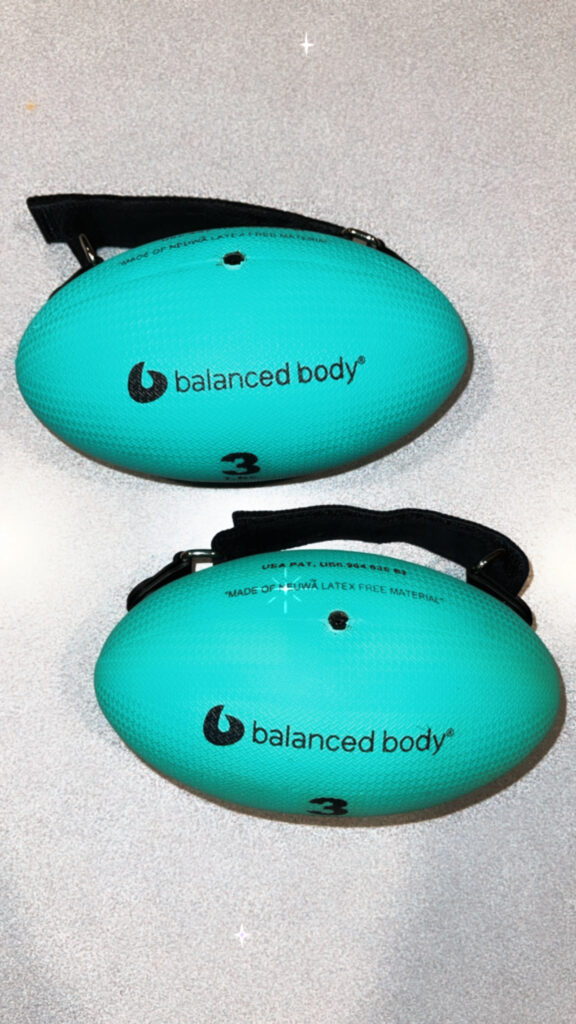 Ultra-Fit Circle® Mini
Lightweight with comfortable inner/outer handles, our wildly popular Ultra-Fit Circle is also available in a smaller size! We've trimmed it by 3" in diameter and the resistance is lighter. The result? A ring that is perfect for smaller body types, beginners, and when it's important to achieve better leg alignment. 12" (30cm) outside diameter.
Perfect for smaller body types and narrow shoulders.
Easier lower bodywork due to smaller size.
Achieve better leg alignment with feet directly under hips.
Light resistance is great for beginners.
The Ultra-Fit Circle Mini retails for $27.00 and the Ultra-Fit Circle retails for $34.00. Buy them HERE!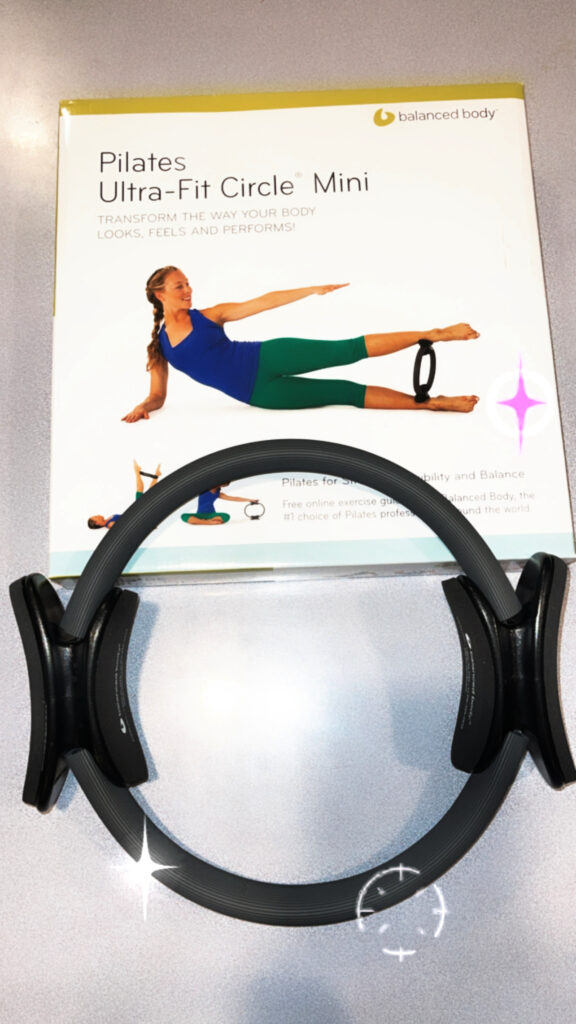 Waist Trainer!
I have never tried a waist trainer before but was excited too! I have always heard and seen great things about them and wanted to try it out for myself. Mommy Magic sent me one to try out and it is SO comfortable. For being my very first one to try out, it is a great experience so far! You can even sleep with it on.
This waist trainer is perfect for moms right after they have their little bundle of joy! It helps with back pain too! These are great for moms looking to get back in shape after having their baby! Of course, I did not just have a baby, but that is the beauty of these!
Anyone at any time can wear this! This waist trainer is also good at helping you burn a few calories! I wear it sometimes during the day when I am doing my daily activities. When I take it off, there is A LOT of sweat going on!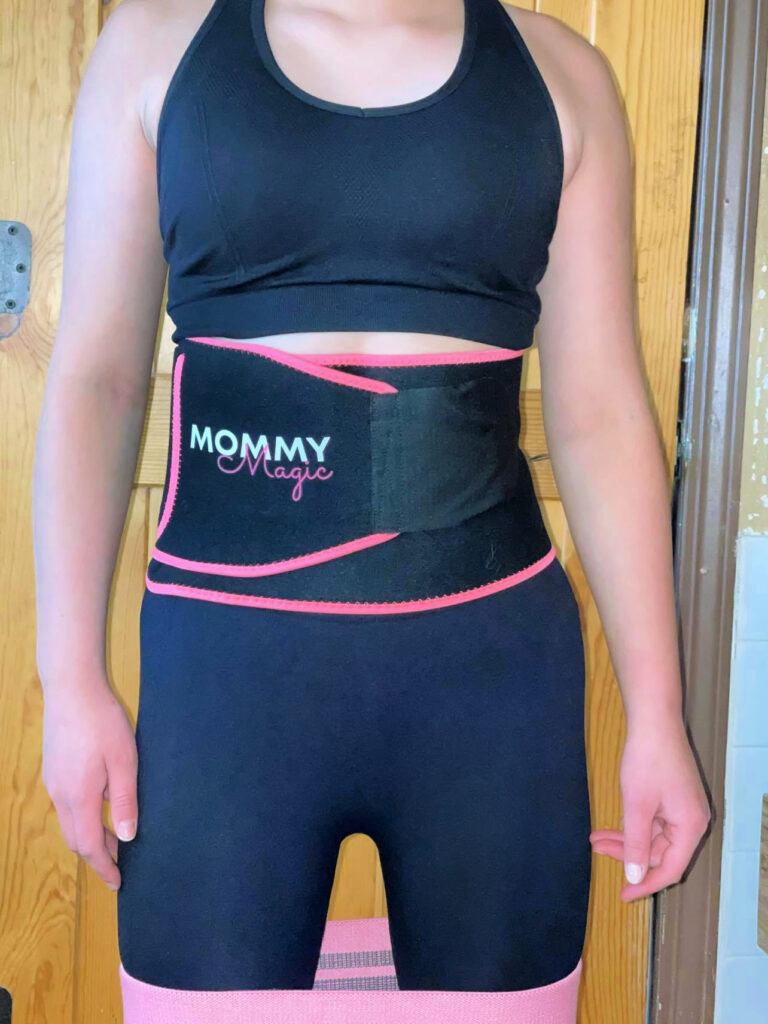 Features of the Waist Trainer: At Home Gym Must Have Gear
*All-inclusive waist trainer belt that securely fits your waist with elasticated Velcro.
*Fashionable black and pink design.
*Generous pocket ideal for smartphones and MP3 players, which allows for accessibility whilst protecting from unwanted scuffs and scratches.
*Slimming but comfortable waist trainer which allows you to exercise or rest without unwanted irritation or chaffing.
*Stretchy Lycra design which helps the skin breathe whilst being worn.
*Exclusive Mommy Magic branding on the belt.
*Universal waist size design.
This waist trainer retails for only $20 and you can purchase it on their website or on Amazon.com!
Fabric Booty Bands
Every home gym needs some fabric booty bands! I love these because they are SO much harder to use with your workouts, meaning they are GOOD to use! I feel the burn so much quicker when I use my booty bands.
These Adelyn Active Booty Bands are perfect for your butt. Doing squats and lunges themselves won't get you this level of results as when you use these resistance bands. In fact, studies have shown that the use of resistance bands activates more muscle groups than standard strength training. Use these booty bands for 10 minutes as a warm-up and you'll experience great results.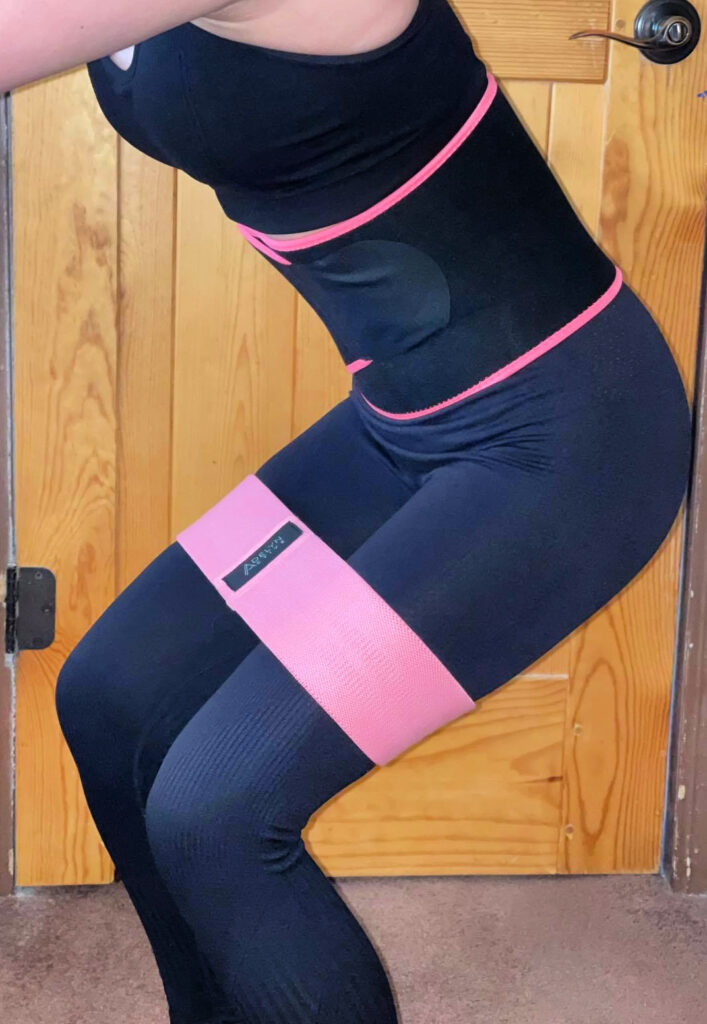 Product Features:
3 Piece Fabric Resistance Bands
High-Quality Fabric with Anti-Slip Inner Grip Stripes
Varying Resistances for Incremental Training
Comes with Carrying Pouch so bring it wherever you go
Length: 15 cm / Width: 7.5 cm
The fabric booty bands retail for $24.90 and if you sign up for their email newsletter, you will get 10% off your purchase! Yay!
Core Sliders
Another great addition to your home gym is core sliders! I have never used these before, but now that I am working on my core, I wanted to try them out. ADELYN Active sent me these core sliders and they are awesome. They even work when I use them on my carpet!
Get great exercises done and shape your perfect figure with the Adelyn Active Core Slider Discs. These high-quality and durable sliders enhance your ab routines, giving you more results for the sweat you put in. These sliders are designed to work on your seldom-used muscles, allowing you to tone your body shape for the hourglass figure, lose fats and build your core.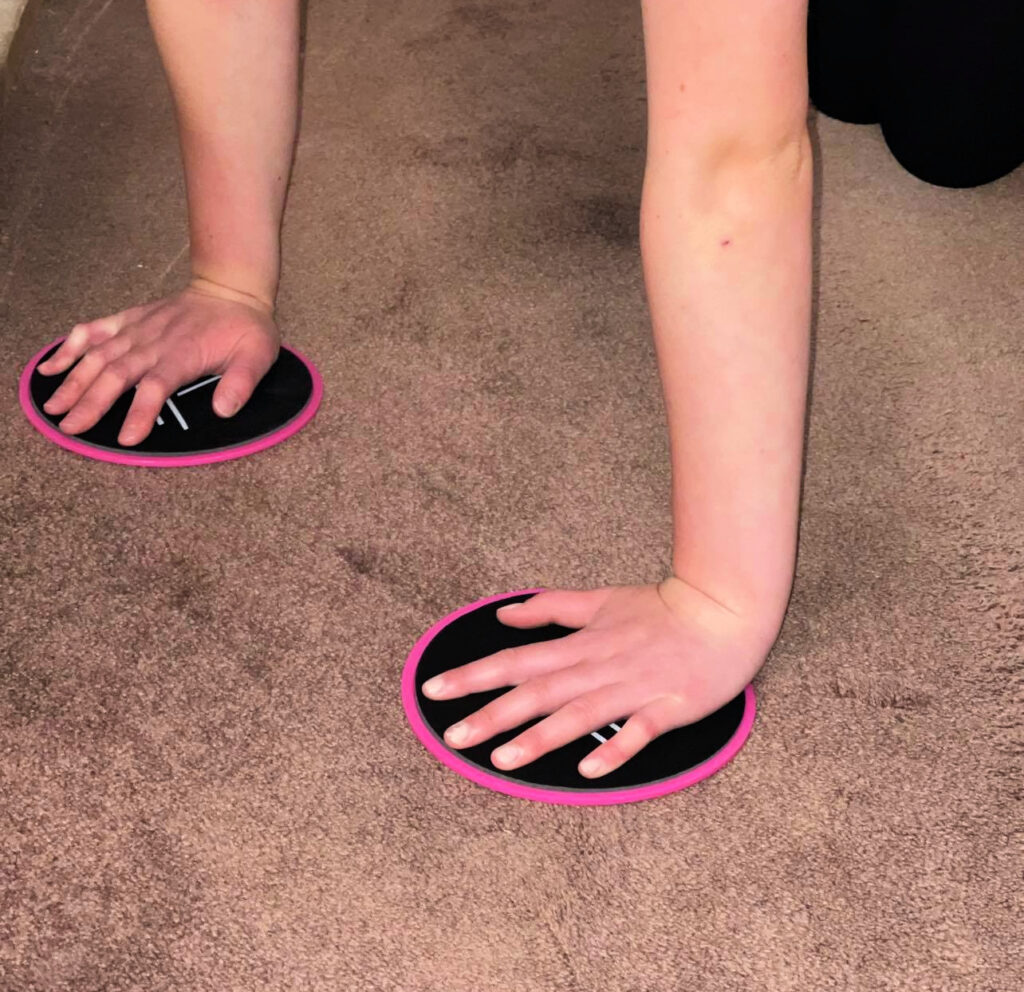 Features
2 x 7" Core Sliders
Works on any surface: Foam for Hard and Smooth surfaces, Plastic for Soft surfaces.
Comes with a velvet carry bag for easy carry and storage
Durable, long-lasting material
Versatile for multiple highly effective exercises
Backmate!
Backmate is one big sigh of relief to expel the physical tension and emotional stress built up in our day, and offers a long list of other benefits such as natural back pain relief, headache, muscle tension, tech neck, etc., leading to lasting recovery.
The Backmate relieves pain by calming the nervous system and blocking pain signals to the brain while also stimulating soft tissue health and increasing circulation and range of motion. This is great to use after a hard workout too! That is why this is on my list of At-Home Gym Must-Haves!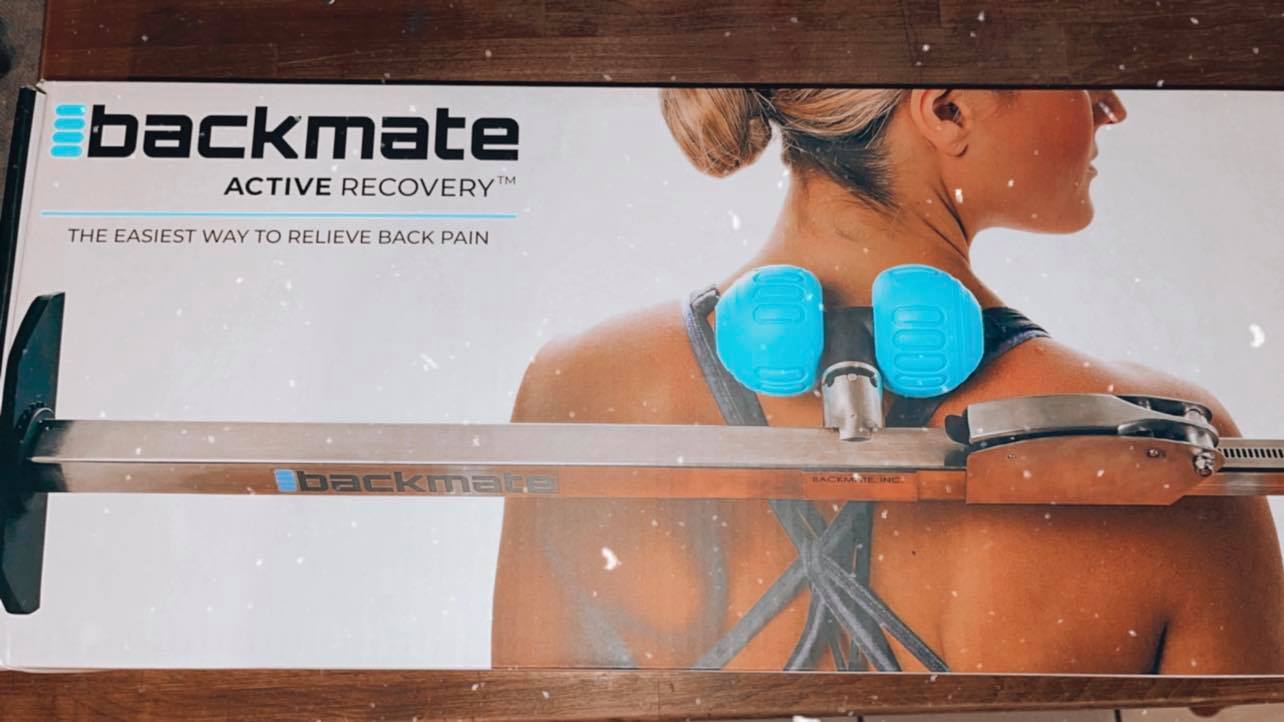 This is easy to set up! You put it in a door frame and use it. When you are finished with it, you can EASILY take it down and store it away! I love how easy it was to set up and take down when you are done with it!
I received the Backmate a few days ago, set it up, and have been using it ever since. My oldest son used it first and the lower back pain he was having constantly, is completely gone. I know he is young, but he was SO happy with the results from using Backmate ONE time! I used it too and it feels SO good on my lower back! I also have a lot of neck pain and using it on my neck felt really good.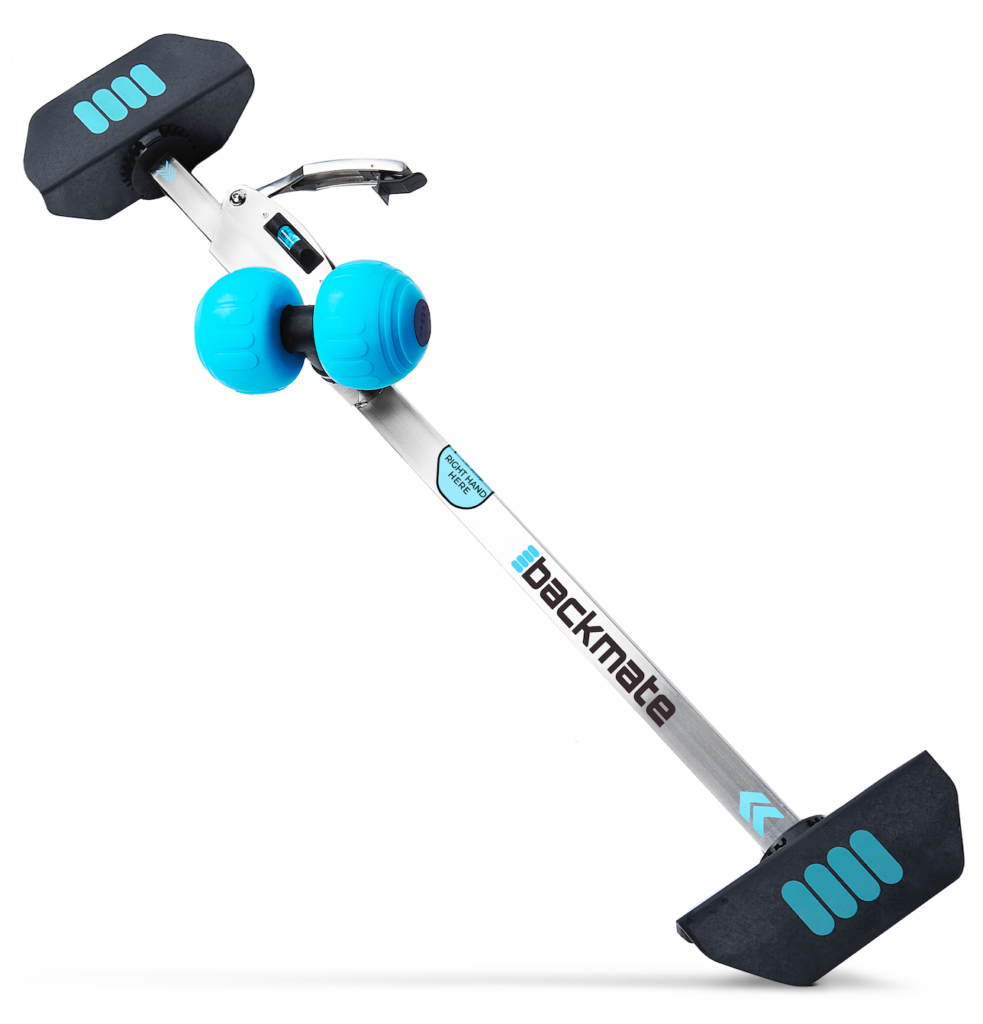 Benefits
+ Target and apply just the right amount of massage pressure – The Backmate allows you to feel your body, quickly find your problem areas and then apply just the right amount of pressure
+ Keep your muscles relaxed while you massage yourself – You just lean in to apply pressure. No need to use or tighten the muscles you are massaging
+ Get deep tissue massage on those hard-to-reach places – The Backmate allows you to properly massage areas in your back and neck that previously could only be reached by someone else
+ No need to get on the floor – Stay comfortably standing in your home doorway
+ Built to last – Handcrafted and welded from Stainless Steel and Reinforced Nylon, The Backmate is a strong, high-quality tool designed to hold up to daily use and last a lifetime
Watch How To Use Backmate
The Backmate retails for $119.99 (on sale right now) or you can do 4 interest-free payments of $30 using Sezzle. Buy it HERE.
The Meteor by MyoStorm
The Meteor is the first massage ball to combine vibration and heat in one device to relieve muscle tension and promote relaxation. This is a self-heating, vibrating, massage therapy ball combining heat with MyoStorm's Ultrasoothe Vibration technology; designed to facilitate muscle recovery and help reduce chronic pain, decreasing muscle stiffness by 50% after 30 seconds of use.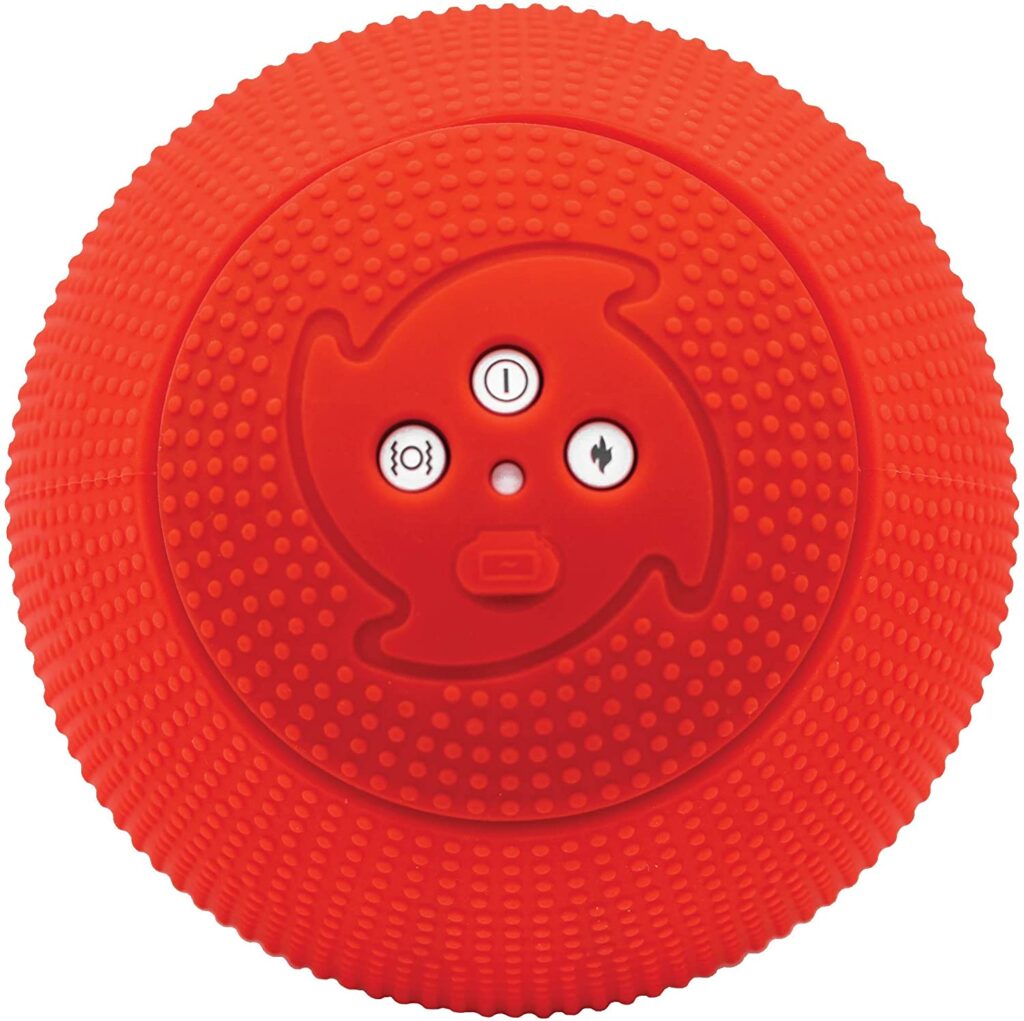 It has a 4-inch diameter, is under 2 lbs, and is TSA-approved to travel with either carry-on or checked luggage. Best of all, its compact size makes it a great travel companion to keep your healing and recovery efforts in full swing.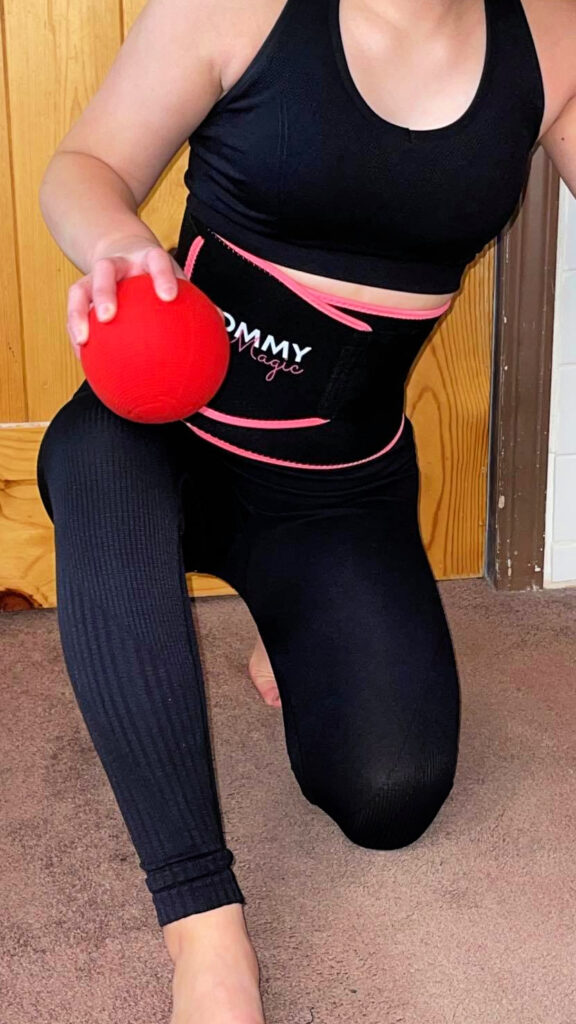 This retails for $149 but if you sign up for texts, you will receive $20 off your purchase. It is also available on Amazon.com.
Massage Gun: At Home Gym Must Have Gear
I love using a massage gun on my sore muscles after a long workout! This is definitely a must-have in our home gym! I received the EKRINB37 massage gun and I use this a few times a week. My hubby has a hurt foot and he uses this nightly on his foot and a bad hip. It really helps to relieve any kind of muscle and tendon pain.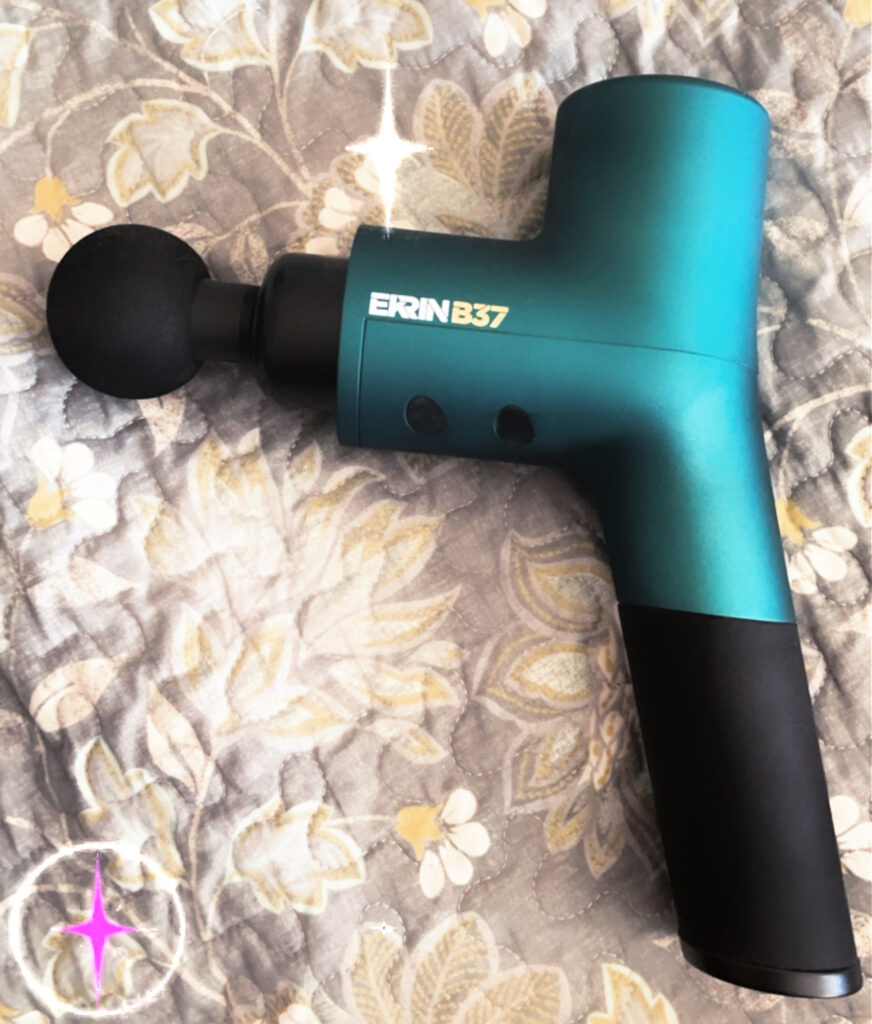 Percussive therapy is a deep muscle treatment like you've never felt before. Only a few moments with the B37 Percussion Massager and you'll start to feel better, move better, and recover faster.
Features:
•Up to 56 lbs. of force •Ultra Quiet Technology
•Travel Case Included •5 Speeds, 4 Attachments
•Ergonomic Design •Premium Materials
•8 Hour Battery Life

Retails for $229.00. Buy it HERE.
Get 20% off your massage gun with this coupon code: SWMM20
Aurora Athletica Gym Towels for sweat!
Every home gym needs towels for all the sweat you will be having! The Aurora Athletica Gym Towels are perfect! They are 100% Organic Cotton which is great for your skin and our environment. They are also infused with silver ions which helps make these workout towels stay fresh for longer and lessens the need to wash after every use. They are also odor controlled. They are super soft and very absorbent.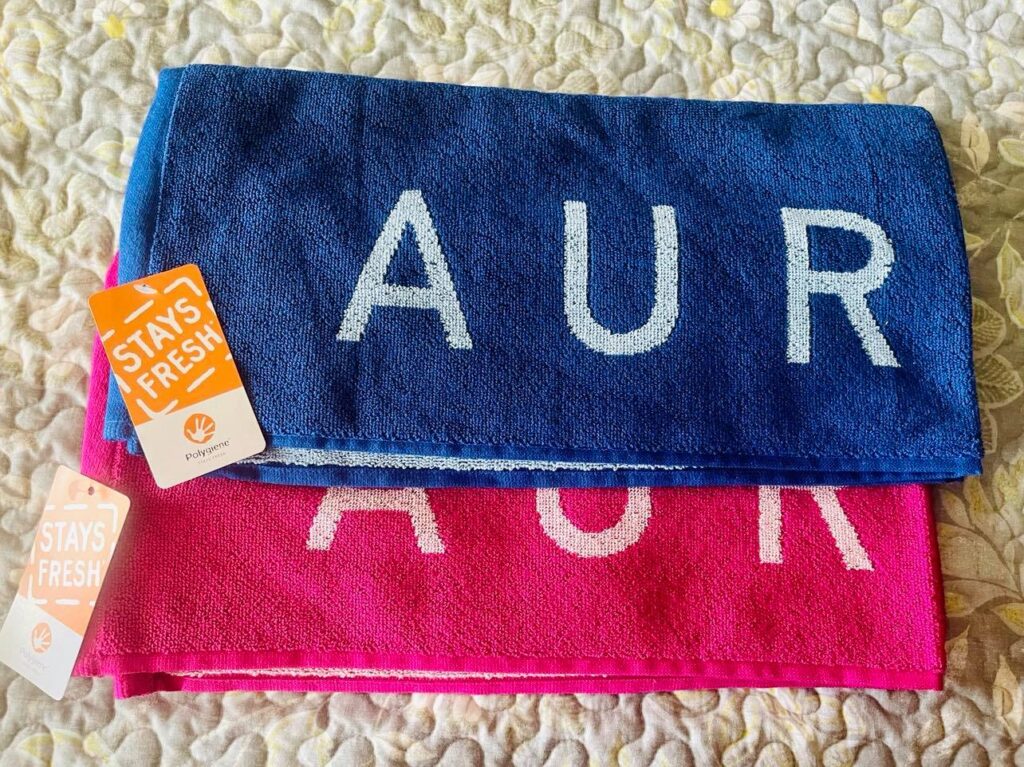 These retail for only $13.90 on Amazon.com.
Ahh Towel
These are great for during your workout or when you are on the go! They are great for travel. The Ahh Towel is the first instant cooling wet towel and is designed to provide immediate relief from the heat while cooling the bodies of athletes taking part in outdoor activities. Unlike evaporating cooling towels, the Ahh Towel drops in temperature by over 20 degrees and it also requires no refrigeration or dunking.
Learn about the Ahh towel in less than 60 seconds
For 6 Ahh Towels, retails for $17.99. You can purchase them on their site and on Amazon.com.
MyBevi Hollywood 20 oz. Tumbler
We have to drink water when we work out so why not sip water from a sparkly tumbler??? I absolutely LOVE the MyBevi Hollywood 20 oz. Tumbler I received. It is so sparkly and keeps my water COLD! And, if I want a hot beverage, it will keep that hot too! It is a win/win in my book! This is a Vacuum Insulated Premium Stainless Steel Travel Tumbler and it goes everywhere with me!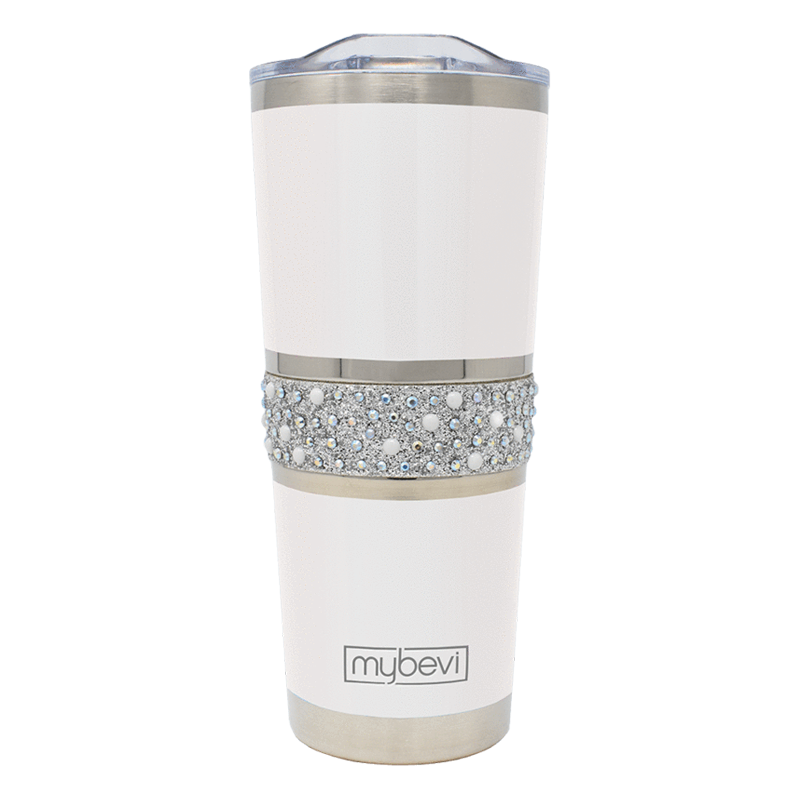 Features:
Upscale polished steel top rim and base cap
18/8-304, .5 mm thick superior grade stainless steel outer wall
18-8/304, .4 mm thick superior grade stainless steel inner wall
Copper Coating on the outside of the inner liner
The tapered body style for a comfortable grip and fits into most car and truck cup holders
Unique Jewel Band Decoration
Thread on/off slide tab closure lid (straw hole compatible)
*Lid is not leakproof, and will not prevent spilling*
Made with BPA-free materials
Keeps Hot or Cold for hours
Includes Gift Box
This tumbler retails for $25 and comes in pink, white, black, and turquoise! Buy it here!
I hope you enjoyed my post about At Home Gym Must Have Gear! I can't wait to get our home gym organized so I can show you all! It is a lot of work, but I am so excited! Do you have a home gym? If so, what things do you keep in it? Leave me a comment below to let me know!