In this post, we will discuss several Tips for Keeping Your Home Cool Over the Summer. While the summer months of the year can be a lot of fun, the heat and sun can cause some challenges as well.
One of the issues that can come during the summer months is that it can be difficult to keep your home cool and comfortable without spending a fortune air conditioning the property.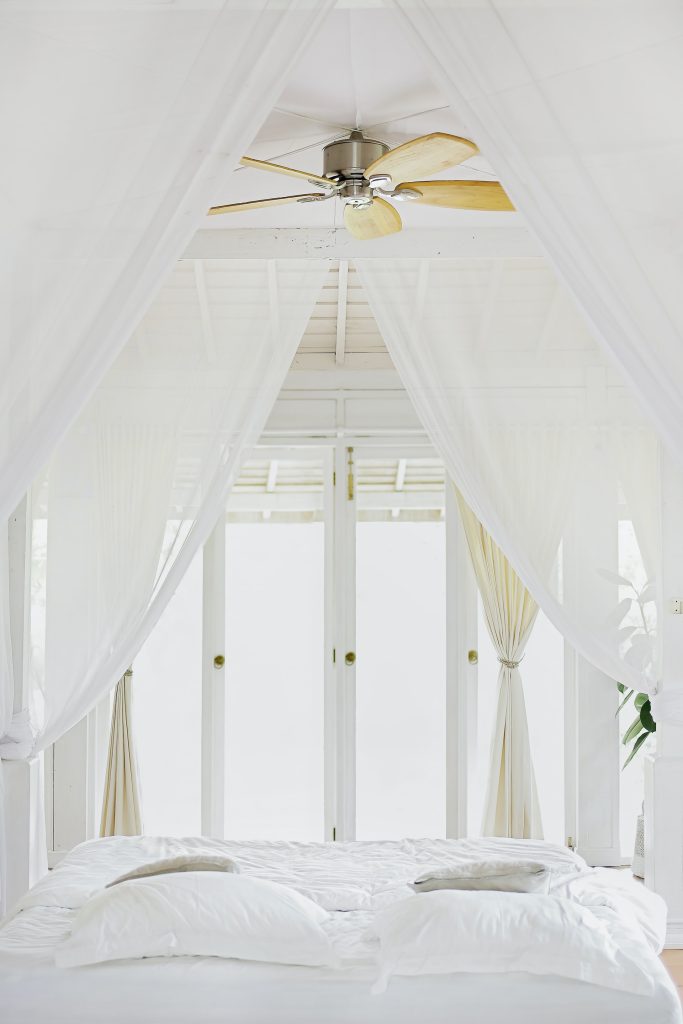 Tips for Keeping Your Home Cool Over the Summer
While there are challenges that come with keeping a home cool, there are tips you can follow that will help ensure you remain comfortable at all times.
Run the Fans
One of the best ways that you can keep your home cool during the summer months of the year is to run fans throughout your home. Ceiling fans are often a great way to circulate air throughout the room of your home.
They can also help to create an artificial breeze, which will feel nice throughout the night. You can also place box fans in windows, which can help to improve air circulation when you have the windows open.
Be Strategic About Air Conditioners Use
While it is not cost-effective to use an air conditioner, there are bound to be times when it needs to be used. In these situations, there are tips you can follow to help reduce energy usage. One of these would be to not cool the entire home with the air conditioner.
For example, if you only want to keep your bedrooms air-conditioned and need to keep cool upstairs, an option you have is to turn off vents in the lower levels of your home. This will then push more of the cold air upstairs, which can make it easier for you to sleep at night.
Plant Some Trees
While it will take years for you to fully benefit from them, planting trees that can grow to be tall is a great way to keep your home cool.
Receiving proper shade over your home throughout the day can help ensure your home does not get too hot. When you are looking to plant trees, you should consider where the sun is situated during the hottest times of the day in the summer season.
Placing the trees in a space where they will block the sunlight from hitting your home will make a dramatic change to the interior temperature of your property.
Open Windows at Night
While summer can be very hot during the day, most areas will see the temperature drop down at night to a comfortable level. While you may want to run the air conditioner all night to keep your home cool, it is often not necessary at night.
Instead, you can choose to open the windows of your home to get some fresh air flowing through. This can help keep your property feeling cool without using electricity.
Block Out Sun During Day
You should also look for ways to block the sun during the day. Direct sunlight on your windows can drastically increase the temperature in an individual room.
While sunlight is nice at any time, blocking it out can be useful when it gets hot. The use of shades and blinds can be a good investment when you are trying to keep your home comfortable and cool during the day.
Avoid Oven Use
If you are looking to keep your home cool, it is also important to avoid using items that would make your home warmer. While you clearly would not want to turn on the furnace of your home, using an oven or other appliances used in food preparation can make your kitchen and other areas of your property feel much warmer. Because of this, you should avoid using appliances and other items that could make your property feel warm.
Over the summer months of the year, one of the challenges that people can have is finding ways to keep their home cool. If your home gets too hot, it can be uncomfortable and even dangerous to reside in.
At the same time, using an air conditioner and fans can be quite expensive. Fortunately, there are tips you can follow that can help to keep your home cool over the summer months of the year.