Oh my, do me and my kids get bad allergies in the springtime! Sure we love the warming of the sun on our faces and the outdoor activities, but that also brings us itchy watery eyes, stuffy noses, dry skin and more!
*Tips for Managing Allergies This Season. This post includes my Amazon Affiliate Links
Tips for Managing Allergies This Season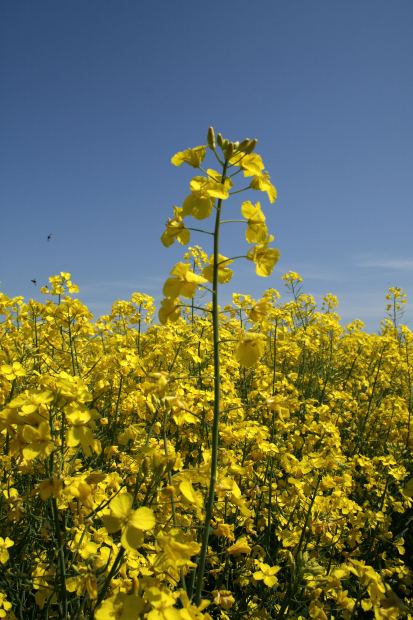 Of course, we do not let allergies get in our way of having fun outdoors and you should not either! Be free, have fun and take care of those annoying allergies!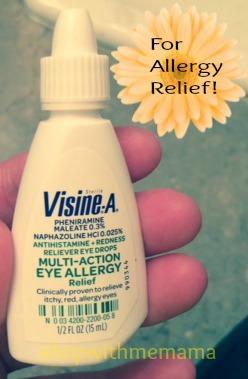 We use VISINE®-A® Eye Allergy Relief Eye Drops to temporarily relieve our itchy, red eyes due to pollen, ragweed, grass, animal hair, and dander! We received a sample and are trying it out this season. So far, it has really helped the itchy eyes! At first, my kids did NOT like the idea of having me put something into their eyes.
Of course, that is scary for a child! So, I had them look up and to the side and I slowly dropped some in the outer corner of their eye. That really seemed to work a lot better than just having them open their eye and lookup. Just a tip 🙂
VISINE®-A® Eye Allergy Relief Eye Drops are clinically proven effective for eye allergy relief and they combine an antihistamine with a redness reliever to temporarily relieve eye itchiness and redness, helping eyes get back to normal, quite quickly!
Symptoms of eye allergies may include Itching, Redness, Tearing, Swelling, and puffiness of the eyelids, "Foreign body sensation", Burning sensation and Watery eyes. Nothing is worse than feeling like there is 'something' in your eyes. Oh, I hate it! I get it all the time!!
Did you know that an estimated 50 million Americans suffer from allergies? That is 1 in 5 Americans! I believe it! Most everyone I talk to tells me how horrible their allergies are! Allergies are also the 5th leading chronic disease in the U.S. among all ages and the 3rd most common among children!
Eye allergies happen when airborne allergens and other particles land directly on the surface of the eye, causing irritation and redness. When this happens, your body reacts to it by flooding the eyes with tears and mucus. Eww and ouch!
Tips for Managing Allergies This Season
•Wash linens and clothes regularly
• Keep windows shut to keep out pollen and other outdoor allergens
• Vacuum and dust often to reduce indoor allergens, such as dust and pet dander
• Run the air conditioner or air filter to sift out allergens. Make sure to keep those air filters clean and replace them regularly
• Put allergy-proof covers on pillows, mattresses, and comforters to ward off dust mites
*Check the pollen count before going outside each day – pollen counts tend to be highest 5 – 10 AM
• Shower after being outdoors to remove allergens that may have stuck to you. Use a sterile saline eyewash to flush allergens out of your eyes
• Do not hang laundry to dry outdoors because allergens can stick to the clothes
• Glasses and sunglasses act as a barrier or shield to minimize allergens from sticking to your eyes
• If you prefer to wear contact lenses, choose a daily disposable lens, which can minimize the accumulation of allergens as well. Contact lens wearers can use VISINE®-A® Eye Allergy Relief but need to remove contact lenses before use and wait at least 15 minutes before reinserting contact lenses after using the drops
Any Tips You Would Like To Add?