It's no secret that New York City is one of the most popular tourist destinations in the world. With so much to see and do, it can be tough to know how to best experience all that the city has to offer in just one day. But don't worry – we're here to help! Here we will provide you with tips For Seeing NYC In A Day.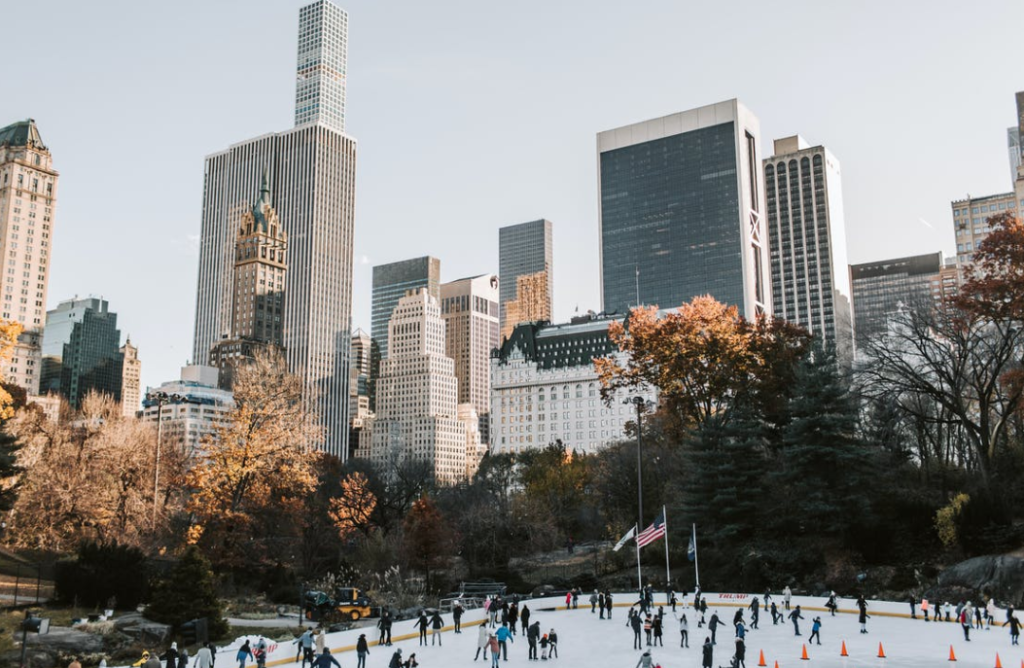 Tips For Seeing NYC In A Day
Research Commute Options
If you're coming from out of town, it's important to research your transportation options in advance. Depending on where you're coming from, flying into one of the city's airports may be your best bet. If you're driving in, be sure to plan your route and factor in traffic. And if you're taking public transportation, familiarize yourself with the subway system or buy a MetroCard in advance.
No matter how you're getting into the city, it's important to give yourself plenty of time to get to your destination. New York is a huge metropolis, and even short distances can take longer than expected. Consider walking, taking a taxi, or using public transportation if you're not comfortable driving in the city.
Choose Your Attractions
There are endless options for things to do in New York City, so it's important to choose wisely. Make a list of the must-see attractions that you absolutely don't want to miss. Once you have your list, research how much time each activity will take and plan accordingly.
If you're short on time, consider doing a guided tour of some of the city's most popular landmarks. This is a great way to see a lot in a short amount of time; however, guided tours can often feel long and dragged out.
Another option is to pick one or two neighborhoods and explore them thoroughly. This will give you a more intimate feel for the city and allow you to really soak in the sights and sounds of New York.
Budget For The Day
NYC is notoriously expensive, so it's important to budget accordingly. If you're on a tight budget, consider doing free activities like walking through Central Park or visiting one of the city's many museums.
If money is no object, there are plenty of ways to spend your cash in NYC. From shopping on Fifth Avenue to dining at some of the best restaurants in the world, the options are endless.
Just remember – no matter how much money you have to spend, there's always something fun to do in New York City!
Remember To Travel Light
If you're in NYC for a day, it is essential for you to travel light. No one wants to lug around a heavy suitcase or backpack all day long. It is advisable to find luggage lockers where you can store your belongings while you're out and about.
Additionally, be sure to wear comfortable shoes! You will be doing a lot of walking, so it's important to have footwear that won't give you blisters.
Catch An Early Start
New York is a bustling city that is always full of energy. To make the most of your day, it's important to get an early start. This will allow you to avoid the crowds and beat the heat.
If you can't manage to wake up super early, don't worry – there's always something going on in NYC, no matter what time it is. However, getting an early start will help you make the most of your day.
Be Prepared For Rain
The beautiful days in NYC are epic. However, they do get a lot of rain. Be sure to pack an umbrella and wear comfortable shoes that can handle puddles. If you're looking to be mobile, consider having a raincoat or poncho handy. It may be useful to check the weather forecast in advance so you can plan your clothing accordingly.
Drink Enough Water And Remember To Eat Something Throughout The Day
You will be doing a lot of walking, so it's important to stay hydrated. Be sure to drink plenty of water and carry a refillable water bottle with you. It's also a good idea to have snacks handy in case you get hungry.
If you have time, consider going to an iconic NYC deli for lunch or grabbing a slice of pizza from a street vendor. New York has some of the best food in the world, so you definitely don't want to miss out!
In conclusion, there is a lot to do in New York City if you only have one day. By getting an early start, traveling light, and planning accordingly, you can make the most of your time and experience the best that NYC has to offer!