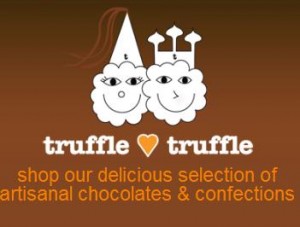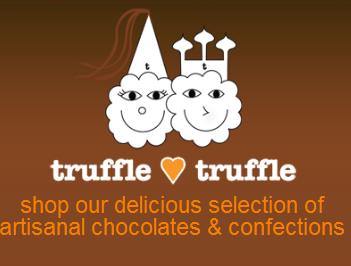 Oh ya, chocolate truffles, who does not love 'em? I am pretty sure everyone loves them a good truffle, right? I know me and my family do 🙂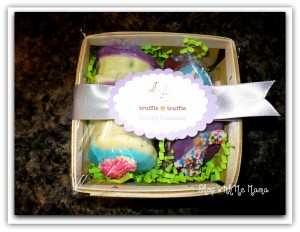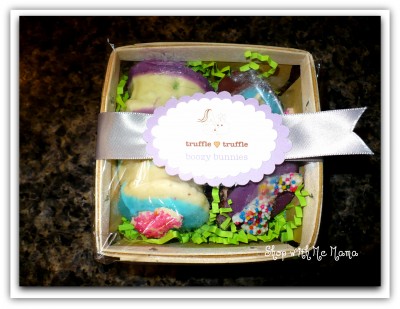 I was sent a delicious little assortment of Truffle Truffle's The Boozy Bunnies to review and eat up 🙂 And eat up me and the hub did! These were not only totally cute, but very delicious too! The Boozy Bunnies are a chocolate covered marshmallow that is super yummy. They are decorated really cute and festive. They came packaged in a cute little basket with paper grass, too cute! And this was the first time me and my hubby had a treat all to ourselves!
The flavors were:
They did not last nearly as long as I had hoped, because we  enjoyed them the moment they were opened. Guess that means I need to get some more, for hubby's Easter basket!!
A Bit About Truffle Truffle (taken from their press release):
A truly artisanal chocolate and confections company, truffle truffle sells truffles, caramel, brittle and other confections via the company's website, www.truffletruffle.com, and several retailers around Chicago. Every item is hand-made from scratch by founder, owner and pastry chef Nicole Greene from all-natural, chemical and preservative-free ingredients. It is this made-to-order production style that ensures all truffle truffle products are unrivaled in their authenticity, flavor and quality. At truffletruffle.com, customers will find dozens of flavors from which to choose, each available in various assortment boxes and tins. In addition to year-round items, truffle truffle offers seasonal products for holiday treats and gifts. For more information please visit www.truffletruffle.com or find the company on Twitter and on Facebook.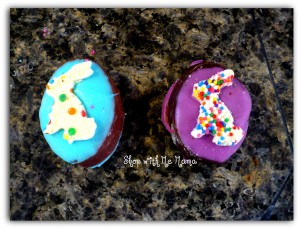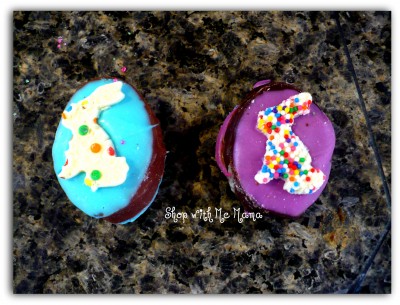 They are a really nice size and so it makes for a very special adult treat, anytime!
About the cute Boozy Bunnies (taken from their site):
The perfect gift to upgrade any 21+ Easter basket,
these glittery goodies  will hop right off the bar and into your heart! Inspired by classic cocktails — mint julep, pina colada, rum punch & mudslide — one each of these boozy bunnies  will arrive in a wooden berry basket complete with paper grass and the perfect dose of (adult–friendly) Easter cheer!
Buy Them!
You can purchase the adorable Boozy Bunnies (that are only available until April 21st!!), and they retail for $18.00 for a four piece box. Just visit their website at http://www.truffletruffle.com/index.php
Disclosure:
I was sent truffles to review. These are my own honest opinions of these truffles, thanks!!