In this post, we will discuss what is Delta-8 and is it safe and legal to take. You may have heard of Delta-8, which is a compound derived from hemp, as it has become increasingly popular in recent years.
We will delve into the world of Delta-8, exploring its origins, safety considerations, and legal status. Whether you are new to it or simply seeking more information, this blog post is for you.
So, what exactly is it and is it safe and legal to take? Let's find out!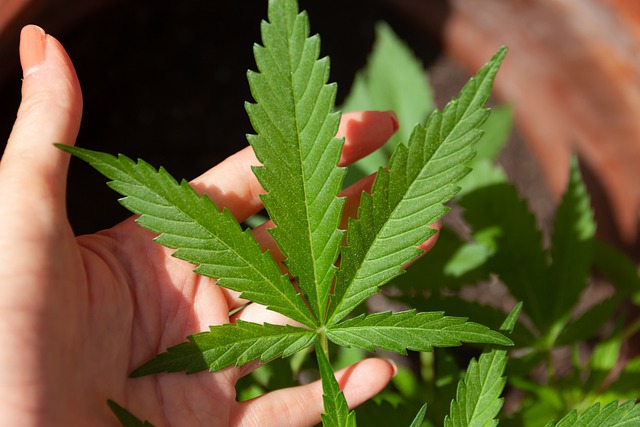 What Is Delta-8?
Delta-8 THC, often simply called Delta-8, is a naturally occurring compound found in hemp and marijuana plants. It's an interesting substance because it sits right in the middle of the two most famous components: Delta-9 THC and CBD. Just like its fellow compounds, it's one of the many cannabinoids present within these plants.
However, Delta-8 distinguishes itself by its unique properties. In comparison to its cousin Delta-9 THC, which is the primary psychoactive element in marijuana, Delta-8 is much subtler. It offers a milder experience.
So, while still being able to influence your mood positively, it won't make you feel overly intoxicated or "high." Obtaining this compound from the plant is quite a task but worth it.
It exists in very small quantities in cannabis plants, making extraction challenging yet not impossible. It's akin to sifting through countless grains of sand to find one particular grain!
Different Forms of Delta-8 Are Available (e.g. Tinctures)
There are several forms of Delta-8 you could try, depending on your preferences. You might enjoy the gummies if you prefer a sweet and flavorful experience.
Alternatively, vaping cartridges could be a good option for instant effects. If you favor a subtler approach, consider the best Delta-8 tincture selection available online. Tinctures, which you apply under the tongue, offer controlled dosing and flexibility.
Lastly, let's not forget about traditional Delta-8-infused smoking products such as pre-rolls or raw flowers. The choice is vast when it comes to picking your perfect product.
Is Delta-8 Safe?
When it comes to the safety of this, initial studies paint an encouraging picture. Unlike Delta-9 THC, which is known for its intense psychoactive effects, Delta-8 offers milder experiences.
This may pose less risk of adverse reactions such as paranoia or anxiety that can often accompany high levels of Delta-9. Moreover, there have been no substantial reports of dangerous side effects related to Delta-8. Most users report only mild discomforts such as dry mouth or drowsiness.
On a deeper level, a study published by the National Cancer Institute found that Delta-8 has lower psychotropic potency than Delta-9.
In other words, it's less likely to affect your mental state to an extreme extent. However, more extensive and comprehensive research is required to fully understand the compound's safety profile.
Is Delta-8 Legal?
The legality of this in the USA is somewhat complex. According to the 2018 Farm Bill, hemp and its derivatives, including Delta-8, are legal as long as they contain no more than 0.3% THC. Since this can be derived from hemp, it's considered legal on a federal level.
However, state laws vary greatly. So, it's crucial to check local regulations where you live or plan to consume. The legality of this also varies greatly across countries outside of the USA.
Some nations permit it, treating it similarly to CBD, while others categorize it along with marijuana containing THC, making it illegal. The laws are often murky and are continually evolving.
In Canada and parts of Europe such as the Netherlands, for example, this is considered legal. But in countries with strict drug laws, like Singapore or Malaysia, use or possession may lead to severe penalties.
So, make sure you find out the legality of this in your own country before you begin trying different forms of the compound.
I hope my post about what is Delta-8 and whether is it safe and legal to take has helped you in some way. Do you take this? What are your experiences with it? Let me know in the comments below!