What To Pack For A Quick Road Trip
We are going on a road trip at the end of this week. My nephew is getting married! In fact, another one of my nephews JUST got married and my niece just got engaged! Oh, what a year it has been!
So, we will be visiting my whole family at the end of this week. We will be traveling to Boise and that is about 4 hours from our home. I want to pack as lightly as possible, but if anyone knows me, that will not be happening. I can always try, though, can't I?
I have me, my husband and three kids to pack for. The kids like to pack about 5 weeks ahead of time and so I have to go through everything and repack. What To Pack For A Quick Road Trip!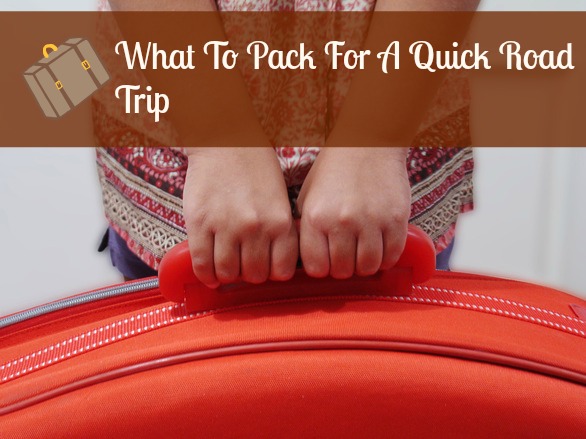 What To Pack For A Quick Road Trip
Headphones for everyone but my toddler. This is a must. I will go crazy if there isn't music in my ears.
Dramamine. I tend to get so car sick, so this is so important to have on me when I am traveling. My son gets car sick too.
A few blankets and pillows. These are always nice to have because we always have the air conditioner on and the kids get so cold. Instead of hearing them complain, I just throw a pillow and blanket their way (instead of a shoe!).
Snacks and drinks. Without these, we are in for it. The kids can get so cranky and the last thing anyone wants to hear is a whiny little one for four hours straight. Give them some food and a drink and they are good to go (for about 5 minutes).
Tablets and phones. Yep, this is something that we cannot leave home without. Just make sure you remember to bring the chargers too! One time I forgot and oh my goodness.
Sunglasses. I have to have my sunglasses when traveling anywhere. It drives me nuts if I forget them and then I have to buy another pair! I probably have 6 different pairs because of this.
Though I am not looking forward to the drive for four hours in a car with 3 little kids, I am looking forward to our time together, once we get to Boise. It will be fun to see everyone. This will be a much-needed, mini vacation!
What Are Your Must-Haves When You Pack For A Quick Road Trip?