*Sponsored Post. Content Is My Own.
Where are the best and worst drivers? Do you live in a safe or dangerous place to drive?  It is crazy, every time I drive, I come across at LEAST one idiot who is not paying attention. It drives me BATTY. I can't stand people who are so distracted while driving that they cannot even drive straight. SO many people die each year, because of fools on the road!
Since most of us have to drive, we might as well drive safely and have a vehicle that can assure our safety. The Lexus is a really nice choice. To check out some gorgeous Lexus vehicles, please visit http://www.lexusofpeoria.com/.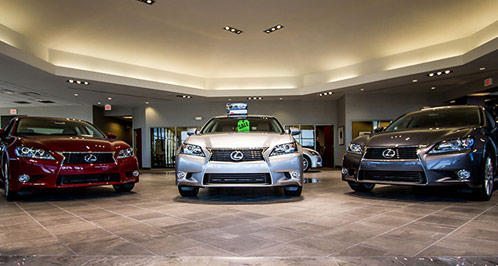 So, Where are the best and worst drivers?
In a 2015 report by Allstate Insurance they gathered collision frequency in the 200 largest cities to determine which ones had the safest drivers.  They found that the top cities with the least collisions were Kansas City, KS; Brownsville, TX; Boise, ID; Fort Collins, CO; Cape Coral, FL; Madison, WI; & Cedar Rapids, IA.   The least collisions with rain and snow was Kansas, City, KS and the most densely populated area with the least collisions is Boise, ID.  
The worst drivers with most collisions were found in Boston, MA, where drivers are 157% more likely to be involved in a collision.  Other cities in the top 10 include Alexandria, VA; Los Angeles, CA; Philadelphia, PA; San Francisco, CA; Glendale, CA; Providence, RI; Springfield, MA; Washington, DC; Baltimore, MD; and Worcester, MA.   
Another recent study by the World Health Organization found that some of the worst drivers in the world can be found in Eritrea, Libya, Iraq, South Africa and Thailand.  They also found that the US was twice as dangerous as Canada for driving and Portugal was the most dangerous place to drive in Western Europe.  According to the WHO study, the safest place to drive is San Marino, which didn't have any deaths from vehicle crashes in 2010, the year of the study.  Other safe driving places included the Maldives, Norway, Sweden, Denmark, Switzerland and Britain.