This post is about Working With Your Child To Start Great Car Habits. For most parents, it is when our anxieties head into overdrive! When our children have passed their driving test and they want to buy a new car, the fact is it is a rite of passage that we cannot stop them from achieving. This is why it's vital at this point to instill the right habits.
When it comes to us mothers the fact is that car maintenance is something that we may potentially put to one side and leave to the mechanics, but finding the right car and looking after it could be the perfect opportunity for you and your child to bond. So what can you do to help your child look after their car while also improving your parental relationship?
Working With Your Child To Start Great Car Habits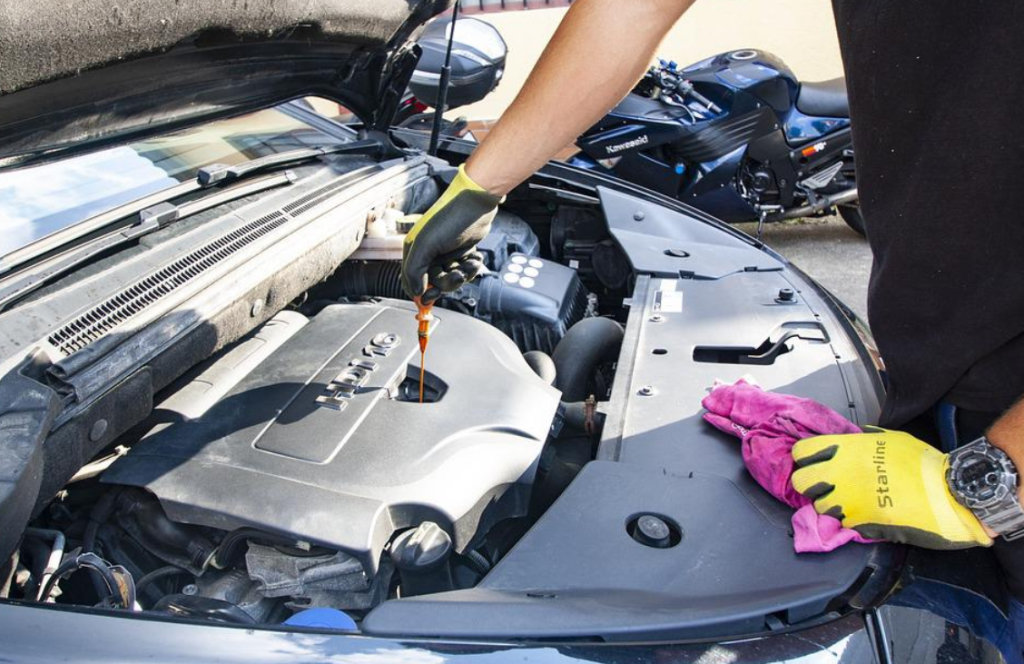 Focusing on Functionality Rather Than Speed
If you've got a teenage boy who is desperate to upgrade their car so they can just go fast, there are always sites like mobileiGo.com that provide turbo kits, but it's important to look at the concept of functionality in conjunction with speed. It's important that our cars are built for purpose, and this means that when we are looking at the right cars, we've got to help them understand that it's not just about style, but about substance.
The fact is that your child is going to want to pick a car that is built for speed rather than anything else, but you should get them into the mindset of what they can do to get functionality, as well as aesthetics. Most kids want to completely upgrade their car and install sound systems, and shiny bumpers, and make it look like it's ready for Daytona! The fact is we can do both, but we have to help our kids understand that a car is only as good as its owner.
So remind your kid of the fact that they are in charge of the car, not us! We don't have the money to help them maintain it, so if they want to upgrade their car, they've got to meet you halfway and find something that actually will last longer. Speedsters are only built to last in the short term which means that they've got to have something that will last longer.
Delving Into the Maintenance
This could be something that we can learn together. While you may understand some of the basics, the fact is that this is something that we can all benefit from improving on. Here are a few things that it's important to focus on:
Checking the Tire Pressure
When your kids learn to drive, they have not learned about the essentials and maintenance. But the incorrect tire pressure can reduce the tire's life span, which then has an impact on your child's finances! These days, you can use simple devices to check the tire pressure, but there are also plenty of visual checks that you can do to ensure it is in good condition, such as the Abraham Lincoln test.
Looking for Faulty Spark Plugs
The car will only start if you've got a healthy spark plug. The great thing is that you can judge if the spark plug is faulty quickly. This should be a part of your car maintenance. And there are a few instances that will help you to identify these, including an even acceleration, depleting mileage, and increased noise, but there are plenty of resources out there including championAutoparts.com that will help with all things spark plugs.
Changing the Oil and Oil Filter
Oil will lubricate the moving parts and absorb any heat created. An oil filter will keep the oil clean and free from contamination. Ensuring that you refer to the user manual and locate the oil drain plug of the car is crucial. Additionally, you need to identify any leaks in the vehicle. You also need to check the level of the oil by using the dipstick.
It's crucial to remember that after prolonged use, the oil and oil filters need to be replaced because dust and other contaminants can accumulate which hinders the performance of the vehicle.
Keeping the Engine Clean
Something that we can all neglect, but we need to clean the engine on the outside from time to time. And this is why we need to use simple engine cleaners to wipe out any gunk, especially if there are leaks and debris on the surface, which can cause damage to the engine.
Maintaining Fuel Economy
This is something that every child has no interest in but it's important to remember that our children will need to learn the importance of fuel economy. As much as your children will want to rev the engine, the fact is that continuous revving is going to cause damage to the engine in the long run.
Helping Them Make Better Driving Choices
This is something that our children won't want to hear as well, but the fact is that when they pass their test, this is the perfect opportunity to embed the right habits that will ensure they drive better in the long run. This isn't just to do with how they drive, but also the upgrades they make in the grand scheme of things.
A car is such a vital lifeline for most of us, and when our children don't do the things that help them look after the car this is going to be to their detriment in the long run. Because if you want to help your teen be a safe driver, it's about looking at driving in terms of the bigger picture. And this is why you can both go on this journey together. This is the perfect opportunity for mother and child to both get to grips with what a car can really do.
While they are no doubt chomping at the bit to get out and about, the reality is that, from choosing the right car all the way through to picking the right insurance policies, these are all things that any new driver or experienced driver can benefit from revisiting from time to time.