CONTEST OVER! CONGRATS TO
Susan Smith #2342!!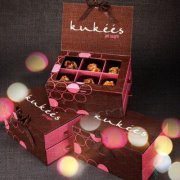 Oh my heavens how could I have possibly passed up a delicious review like this one? Kukees is yummy, gourmet cookies, baked goods and gifts and I knew I needed to share Kukees with you all!!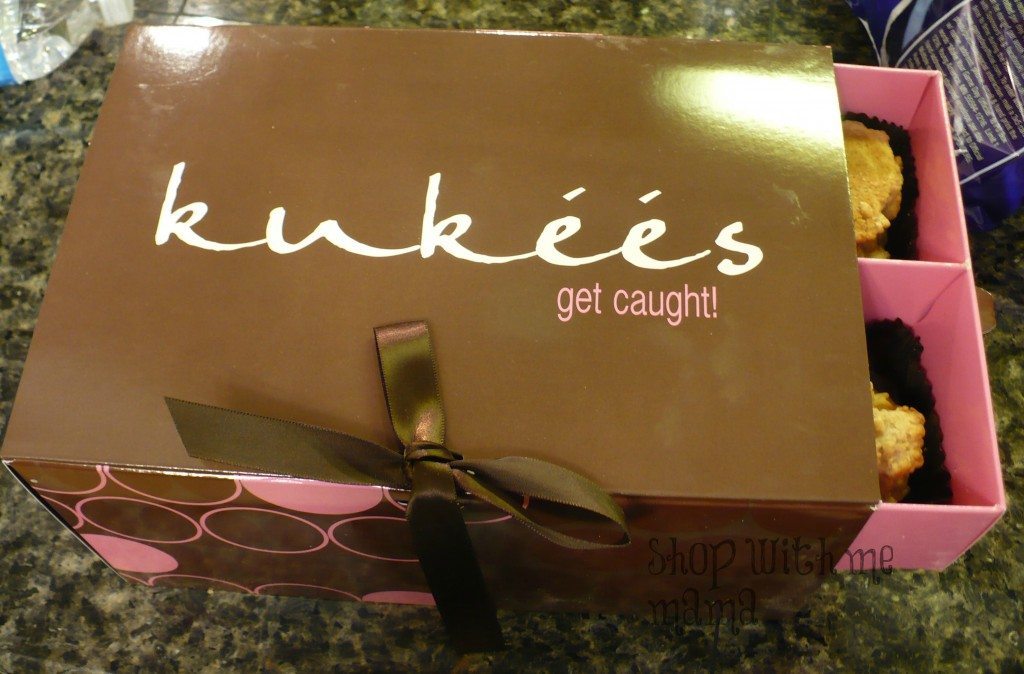 I was sent a delicious Kukees Mix It Up box, which contains 2 each of the 6 original flavors. Oh was I eager to get these in the mail and devour them all! They came super quickly and that made me and my family happy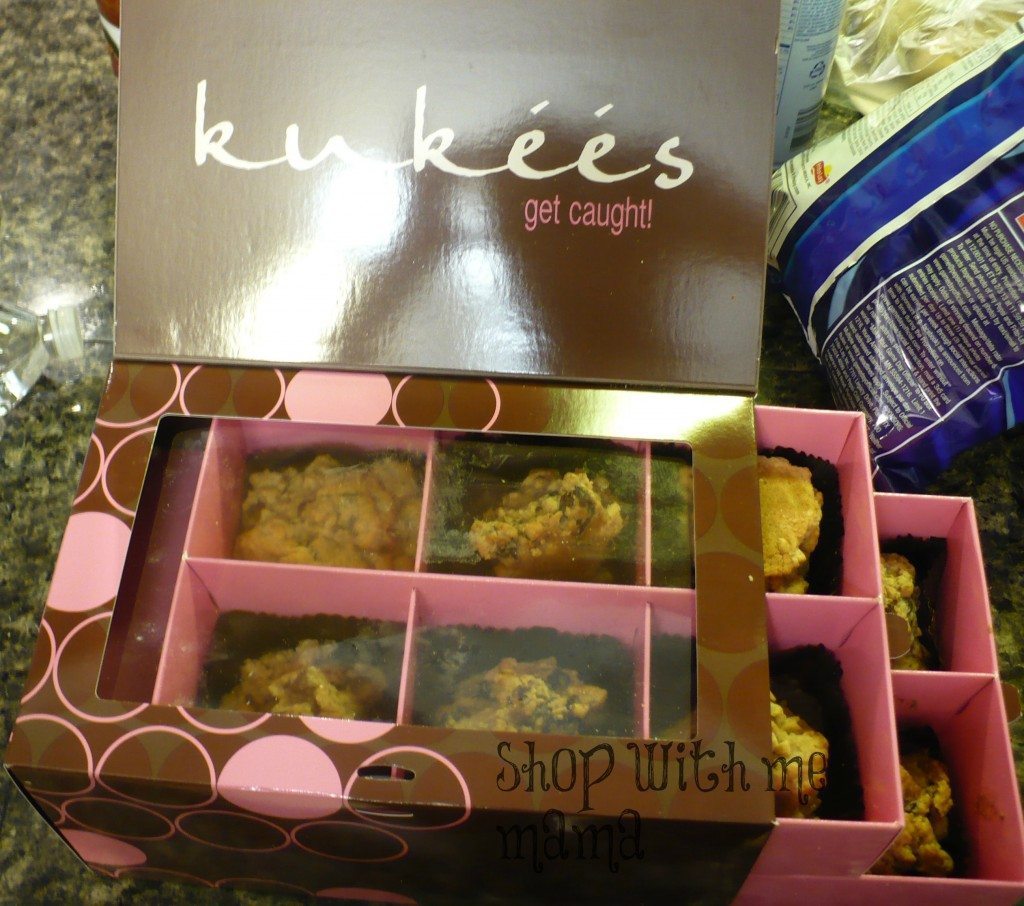 First of all, the box that Kukees comes in is absolutely ADORABLE. It has two little pull out drawers, with cookies in each drawer. It ties at the top and is just too cute. Certainly a cookie box I wanted displayed on my counter for a while.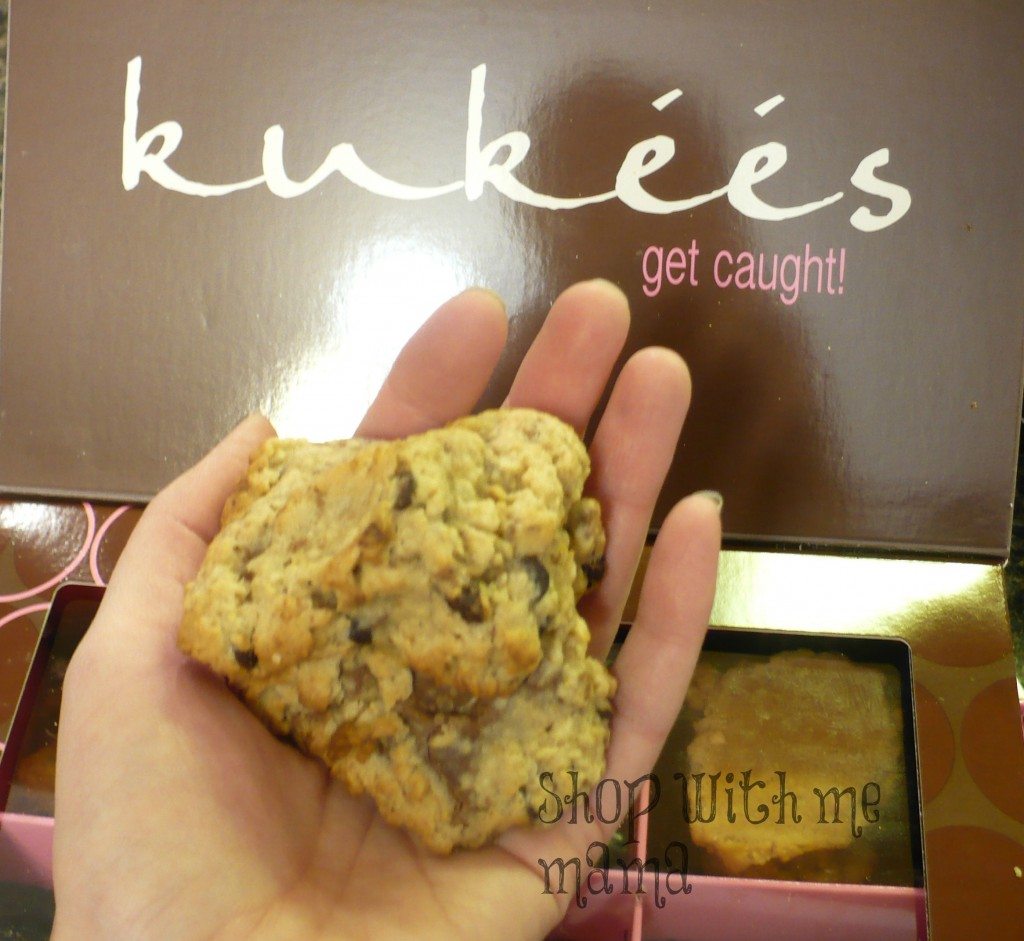 Inside this adorable cookie box was the biggest and most delicious looking baked goods I have seen! I mean, these cookies are a very nice size! Talk about indulgence!!! Mmmm!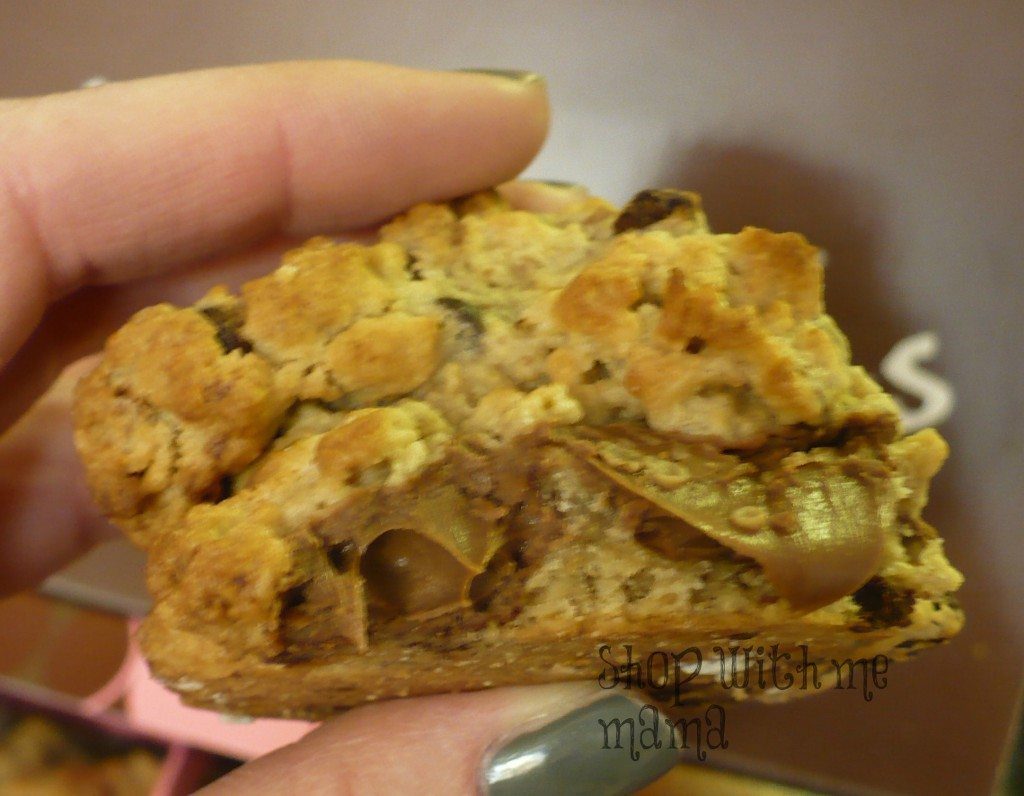 When you bite into these cookies they are more firm on the outside but once you bite into them they are sooo soft and some are really gooey, almost like cookie dough soft. They literally melt in your mouth they are so tasty. My favorite flavor of cookie was the Peanut Butter Banana! Oh heavens those were gone in mere hours! My kids each loved the Double Chocolate Chip as did my hubby. These cookies did not sit long, before they were all devoured. I want more!!!
These gourmet cookies are totally fresh from the oven fresh and oh so delicious. These are perfect for parties or every day occasions. And, they are coming out with some yummy sounding flavors for the holidays, so stay tuned for those!! Lots of flavor in these bad boys and enjoyment too. Plus, they have no preservatives, no hydrogenated oils and have 3 grams of fiber!!! Woot!
Their website is totally cute too. I love how you can click on the cookies and when you do, they split open and you can see the goodness inside each one. Makes you want one right then and there!!!
Each box retails for $49 and includes gourmet flavors such as double chocolate chip, white chocolate macadamia, dark chocolate cherry, peanut butter banana and more!  Half-&-Half, Mix-It-Up and Biti-Bites boxes are available as well. All contained in a pink and brown box with pull out drawers and individual slots for each cookie, Kukees makes the perfect gift too! Kukees is currently offering 40% off discount code, which Facebook fans can receive through www.facebook.com/OfficialKukees. So go now!!!
Buy
You can purchase these yummy Kukees cookies online at http://www.kukees.com/
Win
One person is going to win a Mix It Up box, which contains 2 each of the 6 original flavors!!!
How?
Easy! Just use Rafflecopter form below!
Disclosure:
I was sent product to checkout. All opinions are my own, thanks!