This post is all about perfect Gift Ideas For Kids Who Have It All. Gift-giving, as they say, is an art. It takes skills and creativity to come up with great, thoughtful, and unique gifts. This is especially true when it comes to choosing the right gift for kids, whether your own or not.
When it comes to handing out presents, no one is considered a 'pro.' Everyone has had their bad experiences of seeing their child, niece's, and/or nephew's face drop when they finally find out what's in the box. Worse, you may have been at the receiving end of a toddler's tantrum just because they didn't like your present.
*This post includes my affiliate links
Gift Ideas For Kids Who Have It All
If you want to re-earn your badge as the best aunt, uncle, or parent in the whole wide world, consider the following unique gift ideas for kids who have it all:
For Toddlers
Depending on which stage of development your sassy child is in, choose from the following presents to help them out:
A pull-back toy:

This is perfect for kids who are just learning to crawl. Pull-back toys are typically buses, cars, and trucks made from plastic. You and the kids can race the vehicles around the house. Make sure that your cars are made well so they don't damage your floors.
A talking toy:

There's so much joy to be had in recording yourself and listening to it afterward. And, if adults find it amusing, so will your child. Encourage your kid to expand their vocabulary or improve their language abilities by gifting them a talking toy with recording capabilities. Some toys have built-in educational functionalities, like counting or phonetics.
Blocks or building toys: Buying your kid toys that need building or constructing helps promote motor skills, as well as hand and eye coordination. If your child likes to build things, buy some lightweight and colorful blocks that are easy to set aside once playtime is over. To make them enjoy their toys better, get one that's made according to their favorite characters.
Squishy toys:

You can buy clay to let your kids reshape and create anything, their imagination being the only limit. You can also make your own squishy toy by taking a resealable plastic bag and filling it with water, glitter, and anything that may fancy your kid.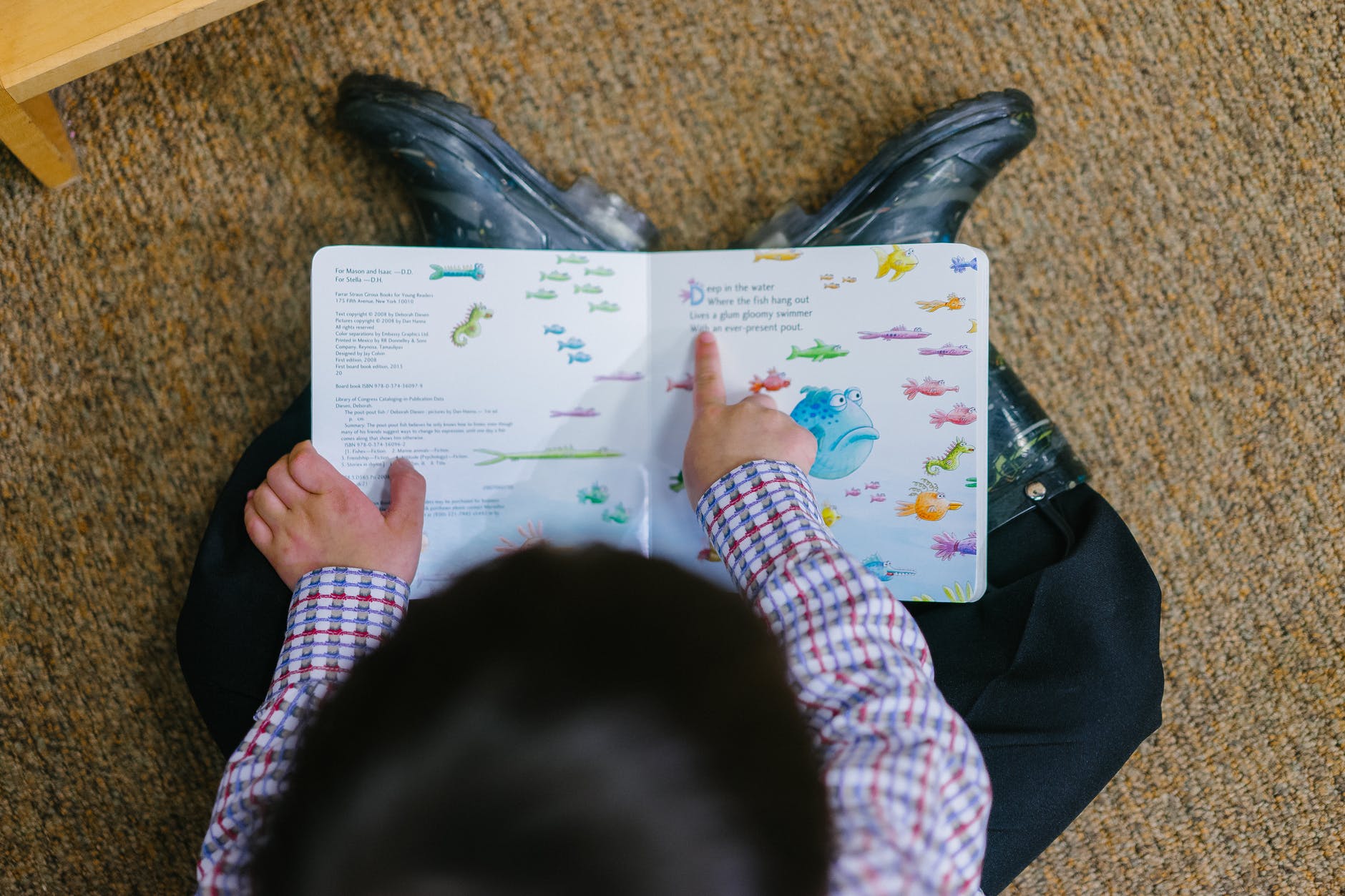 For Kids Who Love To Read
Type gift ideas on the search bar and you'll be bombarded with hundreds, if not thousands, of choices. If you know your child's hobbies, however, gift-hunting might be easier. An activity book is also a really fun thing to have so your child can do a bit of learning while having some fun!
Does your child like to read stories? Are they the next Hemingway? Introduce your child to the wonderful world of literature with the following presents:
Age-Appropriate books:

B

oard books, picture books, pop-up books, or chapter books—there's a wide range of choices, depending on your child's age. You may want to take your kid to a bookstore to see which kids' novels interest them.
A book subscription:

If you can't go out of your house due to the pandemic restrictions, there are publishing companies that offer monthly and yearly book subscriptions delivered straight to your doorstep. This way, you'll have access to assorted books even while staying in the comfort of your home.

For Active Kids
With the movement restrictions in place, families can no longer visit arcades and playgrounds anytime they want. If your kids miss going places to play, consider these outdoor toys to keep your kids active:
Ball pit:

This is perfect for children who miss going to the playground. Having this in your home may actually be better than going out, where the ball pit may be filled with viruses and germs. Some ball pits come in a set with pop-up or inflatable tents, slides, tunnels, and the works, so your kids would feel they're playing in an actual playground.
Indoor playsets:

If your tiny sports player wants to play, but can't go to the arcade, get them their very own indoor play toys, such as bowling, tennis, or badminton set. Choose a playset that's flexible enough to be used indoors and outdoors so that when the weather is better, you can go outdoors to play.
Constructions set: The builder in your kid will definitely love construction kits and building sets inspired by their favorite movies. Aside from merely building the set, there are other ways your kid can enjoy the set. Some offer interactive quizzes and other forms of unconventional play experiences.

For Young Artists
If your niece or nephew is fed up with the house walls, consider buying art materials to satisfy their need for expression.
Art sets:

There are art sets that contain supplies that range from crayons, oil pastels, colored pencils, and markers, to sketch pads. Buy an easel, oil paint, brushes, pens, and pencils to give your child a better drawing or painting experience.

Paint by numbers: Turn your photo into a personalized paint by numbers canvas and make your own painting with no prior experience. It is an amazing gift for all ages.
Fashion sets:

Buy different sets depending on what interests your kid. For instance, an accessory set for those who want to dress up their dolls or themselves. Doll dresses are also a good choice.
Room upgrade:

If your child wants to spruce up their room, give them wallpapers, wall decorations, and a 3D lamp. Bond with them by helping upgrade the room.

For Gadget Monsters
In this day and age, who doesn't want to have gadget accessories to maximize the entertainment experience?
Gadget accessories

: There are a plethora of choices for computer accessories and peripherals. Buy your kid charging hubs, headphones, headphone stands, or blue light-blocking glasses, and your child will surely love you for the rest of the year. If you want to splurge, purchase a gaming chair, mouse, keyboard, or drone with a

built-in camera.
Electronic devices:

If you feel more generous, why not give your kid a gadget, like a

tablet

or a netbook? You may want to choose to buy shock-proof and water-resistant devices that can withstand your child's activities.
Finding the right present for kids requires time and proper observation. Know what their hobbies or passions are, and look for age- and activity-appropriate toys, whether online like Toynk collectible toys store or in-store.
That being said, always put your child's safety as a priority. Make sure that your gift is safe, non-toxic, shatter-proof, and free from harmful or toxic chemicals.
Even the most difficult child to buy for will appreciate one of these 14 Gift Ideas For Kids Who Have It All. With such a wide variety of presents to choose from, there's sure to be something for everyone!
Have you found the perfect gift for that hard-to-buy-for kid? Tell me in the comments below!
PIN IT